There Was An Earthquake In California Last Night. Here Are The 18 Best Tweets.
Mother nature is acting up.
Last night I woke up screaming from what I thought was a terrifying nightmare. My blinds were rattling and my bed was shaking. To put it bluntly, it was some Exorcist shit.
I was extremely disoriented, turned my bathroom light on (in hopes that it would protect me from the devil), then went back to sleep. When I woke up, I had texts from a couple friends asking me if I "felt the earthquake."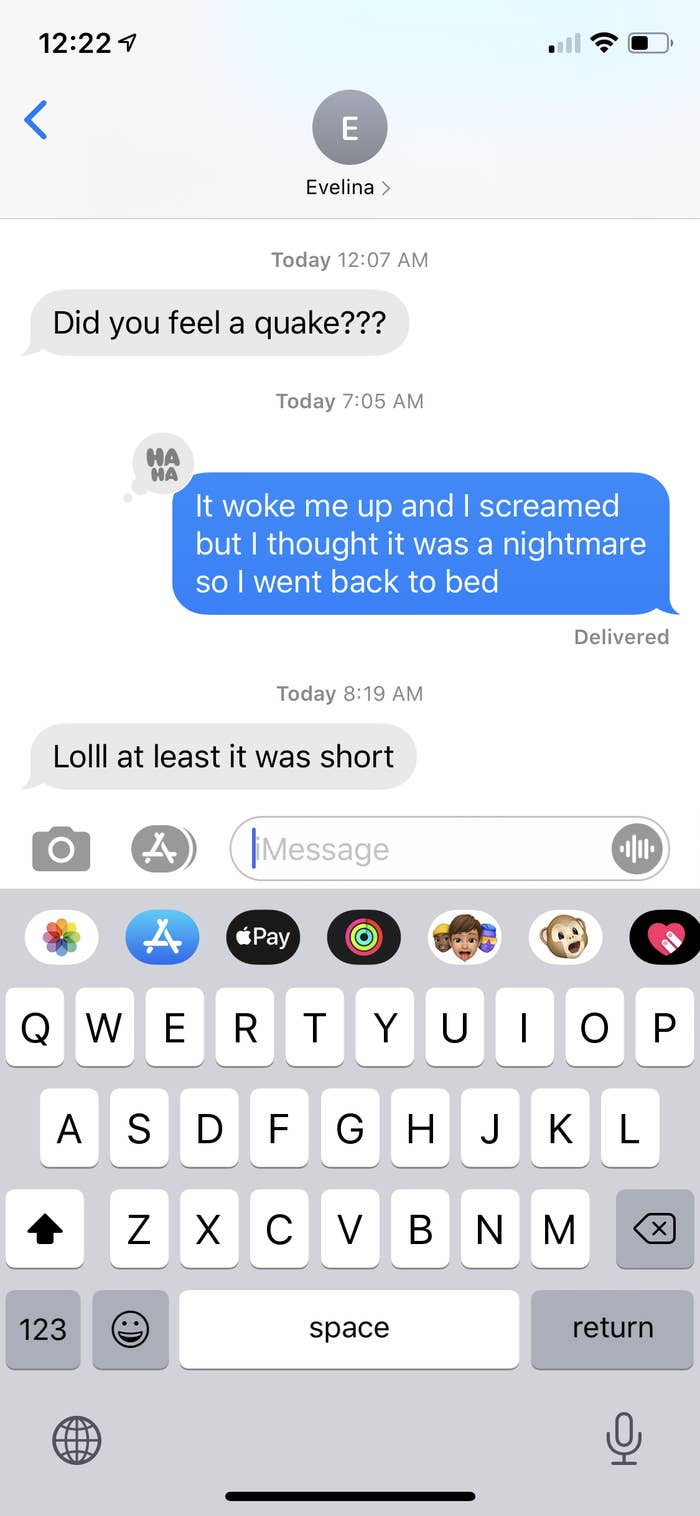 Turns out I wasn't visited by the devil. It was just a casual 3.7 magnitude earthquake that conveniently decided to occur right in the midst of a pandemic! Here's what Twitter had to say about this nonsense:
1.
2.
3.
4.
5.
6.
7.
8.
9.
10.
11.
12.
13.
14.
15.
16.
17.