Roberta Tately, 81, was in a rehabilitation center — recovering from pneumonia — when she tested positive for the coronavirus.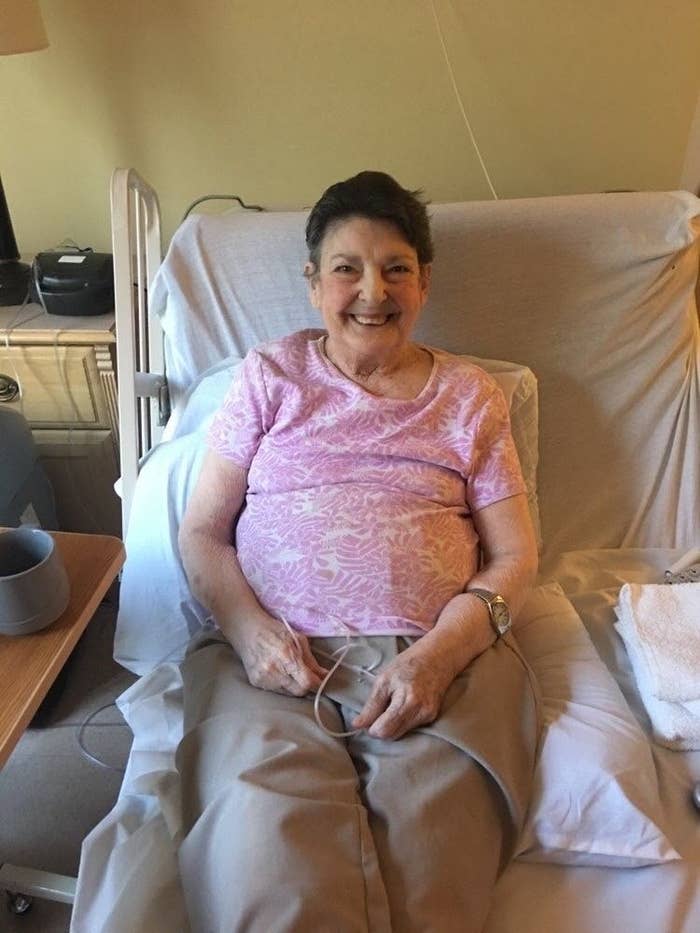 "About three days after, she passed while the nurse was holding her hand," 16-year-old Francesca Onorato — Tately's granddaughter — told BuzzFeed.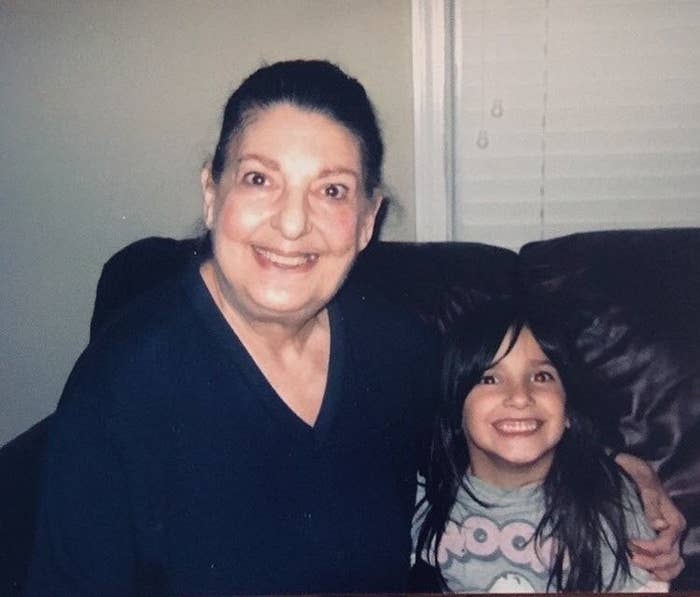 Before Tately died, her family had one last phone call with her. "We couldn't go visit my grandma because we couldn't risk getting the virus, so we decided to just call," Onorato said. "During the call, my grandma was under morphine, so she couldn't talk back to us. We knew she could hear us in her heart." Here's part of that call on Onorato's TikTok:
"You're the best mommy in the whole world. Always the best mama," Linda Tately — Francesca's mom and Roberta's daughter — said in the video.
"Watching my mom have that phone call made me think of how unfortunate it is that we couldn't see her in real life to say our goodbyes," Onorato said.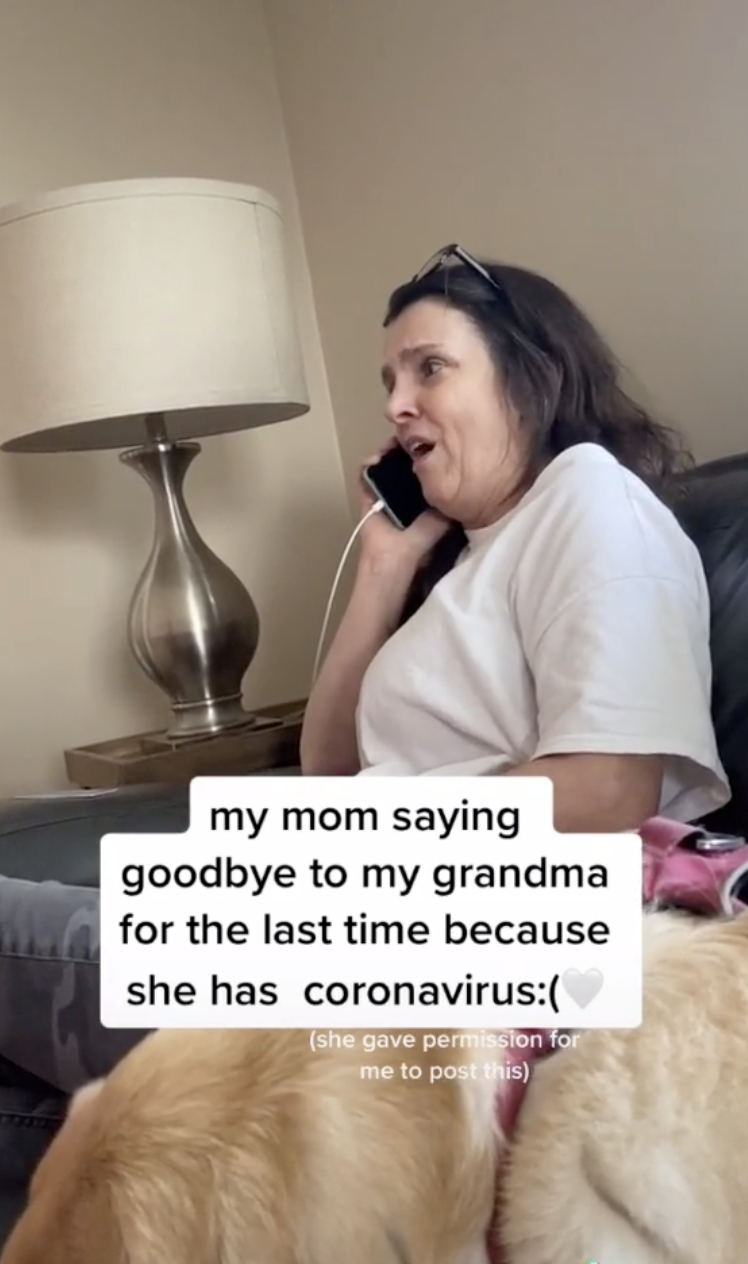 "My grandma was a huge part of my life," Onorato said. "My mother and I would go see her every night at her nursing home to check up on her, and not being able to do that now is still a shock to me and definitely something that will be hard to get used to."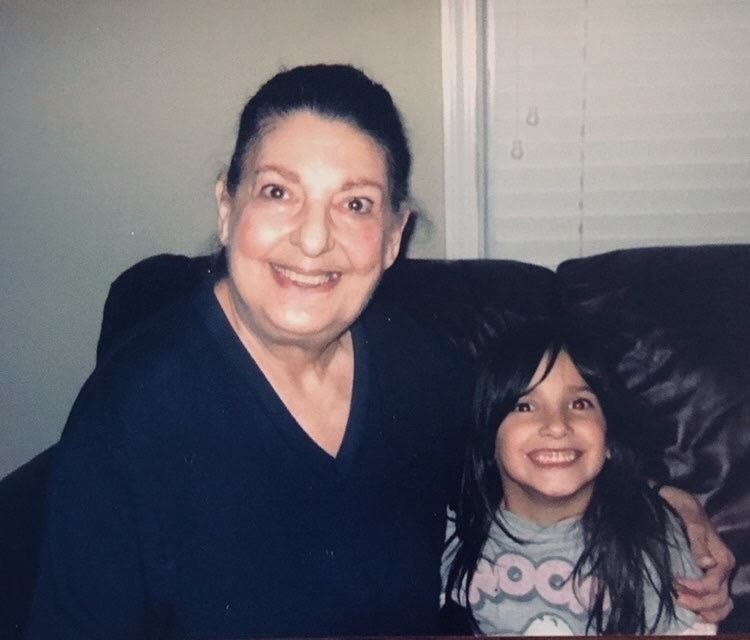 When I asked Onorato why she uploaded this TikTok, she said, "I want people to know that this is reality. Those statistics you see on TV could be your family members and everyone needs to stay inside if we want this virus to go away quicker."
Social distancing is the one thing we have control over right now. We need to keep doing our civic duty of staying home.
It's the only way to help prevent yourself, your loved ones, and the people around you from contracting the coronavirus. If you need some ideas on how to stay busy or entertained during these tough times, check out this list. Stay safe everyone!