Marianne Williamson is a bestselling author and self-help speaker who is running for president. She blew everyone away with her weirdness at the Democratic debate last night.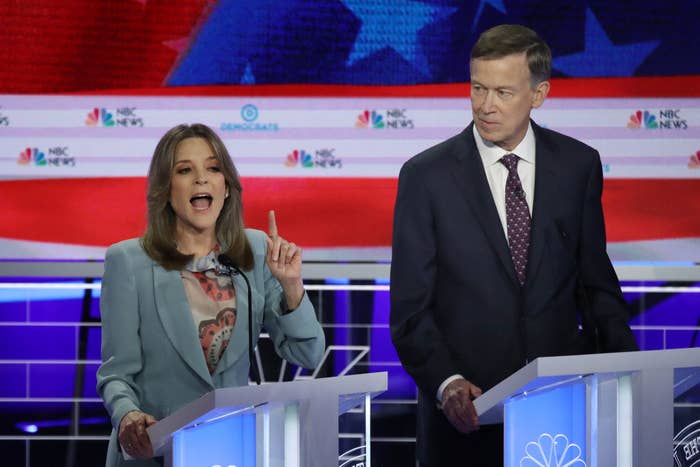 Laura Dern is an Academy Award-nominated actress and every single role she's had is just an absolute mood in general.
A May New York Times profile of Laura Dern mentions that the two lived together when Dern was just starting up as an actor at the age of 17 and Williamson was in her early thirties launching a project to help feed people with H.I.V./AIDS out of their living room.
It didn't specify how long they lived together or what their relationship was like, but I'd like to think it looked something like this.
I'd like to thank whoever willed this Big Little Lies–Democratic debate crossover into existence. I'm forever grateful.