Please — why does it look like someone's dying grandpa wrote their signature a million times in a row on a piece of paper?!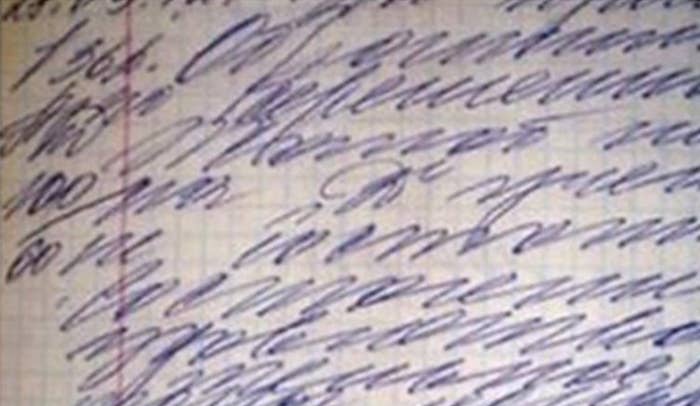 According to some Russians in the comments, the samples in that first post are examples of especially "old-school" and "lazy" cursive, which brings me some relief.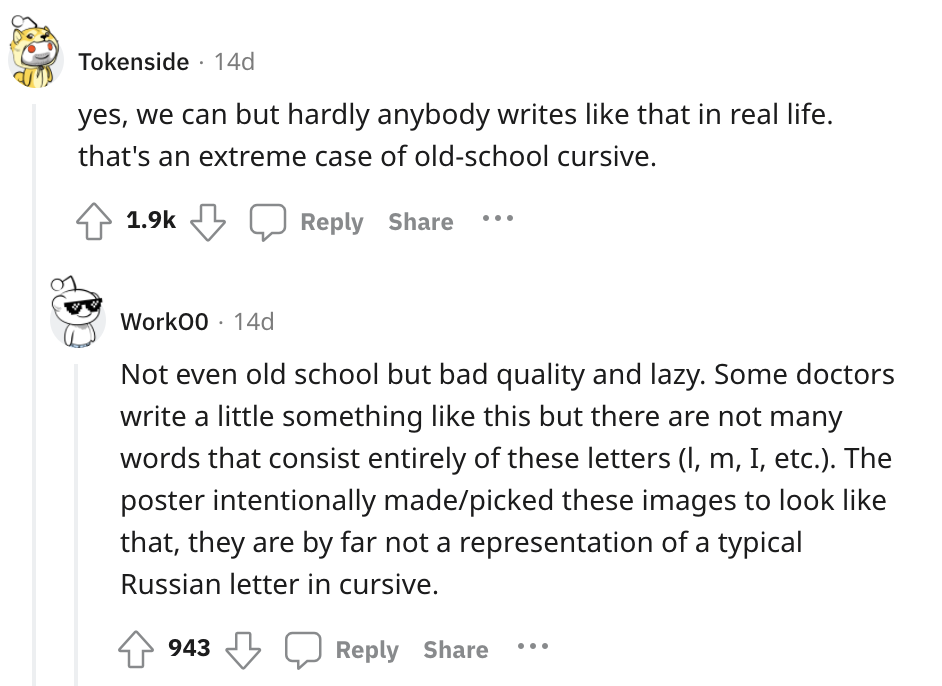 Still — I was entranced by these scribbles and needed to see more. Here are 12 more examples that I found:
8.
9.
And for the record, this is apparently what high-quality Russian cursive looks like:
Either way, I'm just gonna stick to my Duolingo Spanish lessons for the time being. Adiós!