Karoline Bjørnelykke, a 25-year-old model and chemistry student from Norway, amassed a ton of new followers on TikTok after detailing her journey from "high fashion" to "plus-size model."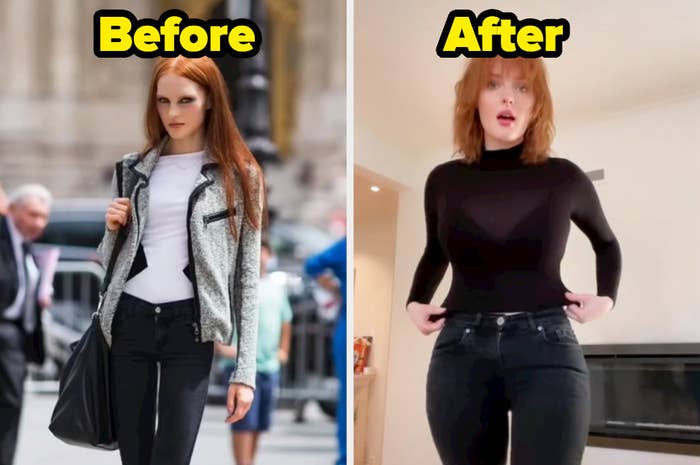 "It's because they want the neck and the face to look really slim and sharp, which doesn't just create unrealistic standards, but impossible ones," Karoline said in the video.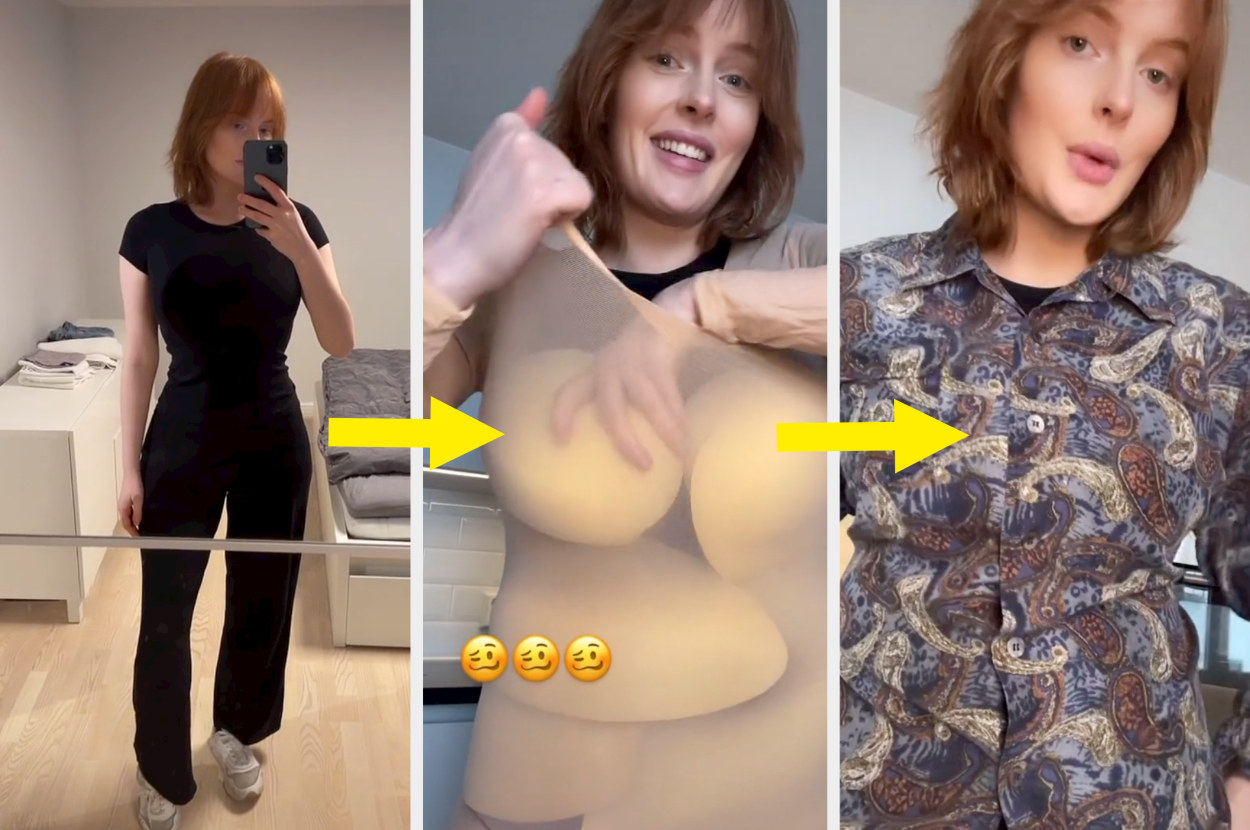 We reached out to Karoline to hear more about her experiences with using padding during shoots. "In many cases it's just used to fill in if the model is a bit too small for the clothes," she told BuzzFeed. "But in some cases, straight-size models are booked for plus-size jobs and padded to a size 44 [which is a 10 in the US]. That's when I think it becomes critic-worthy."
When asked why she decided to reveal this unsettling detail online, Karoline said, "I'm honest by nature and don't see why this should be kept a secret by the industry. I think plus-size women deserve to know what goes on behind closed doors, and maybe they can feel a little less shit about themselves for not looking like the plus-size models they buy clothes from."
BuzzFeed also spoke to Sharon Clawson, a 25-year-old full-time model and influencer, about the padding issue. Sharon has never been asked to use padding, but she told BuzzFeed she isn't new to the concept. "I've had friends in the industry who had to do this," she said. "I personally don't believe it should be a thing. There are so many beautiful plus-size women who should be hired for the job for whatever sizes a client is looking for."
This isn't the only issue Sharon has with the plus-size industry. "Something I notice is that a lot of brands, when hiring plus-size models, tend to lean towards the 'hourglass look,'" she said. "Models with the smaller waist, bigger bust, and wider hips. I notice some brands are out making the change and being more inclusive, but I wish more brands would normalize normal bodies."
On the topic of implementing positive change in the modeling industry, Karoline had a couple ideas. "Designers and casting directors are on top of the hierarchy in the modeling industry, so my hope would be for them to be more inclusive in their work," she said. "But I also think that us, the consumers, should be aware of where we put our money. If we're buying more products from a brand who only uses traditional skinny, white models than a more inclusive brand, we are unconsciously contributing to the problem."
If you're interested in supporting inclusive brands that carry a wide array of plus sizes, here are 24 places you can shop.