The Girl Who Cried On TikTok While Dancing To "Obsessed" Finally Revealed Why She Was Sad
We may never know why Eminem was so obsessed with Mariah, but at least we know this.
People were confused by the sad and contextless TikTok, but at the same time, they vibed with it.
As time went on, questions about "crying 'Obsessed' girl" remained but fell to the wayside amid a sweeping pandemic and political strife.
TikTok user and cryer extraordinaire @reesehardy finally revealed the reason she was upset! She dyed her hair brown after a boy broke her heart, hated the way it looked, then unsuccessfully tried to get it back to the original color.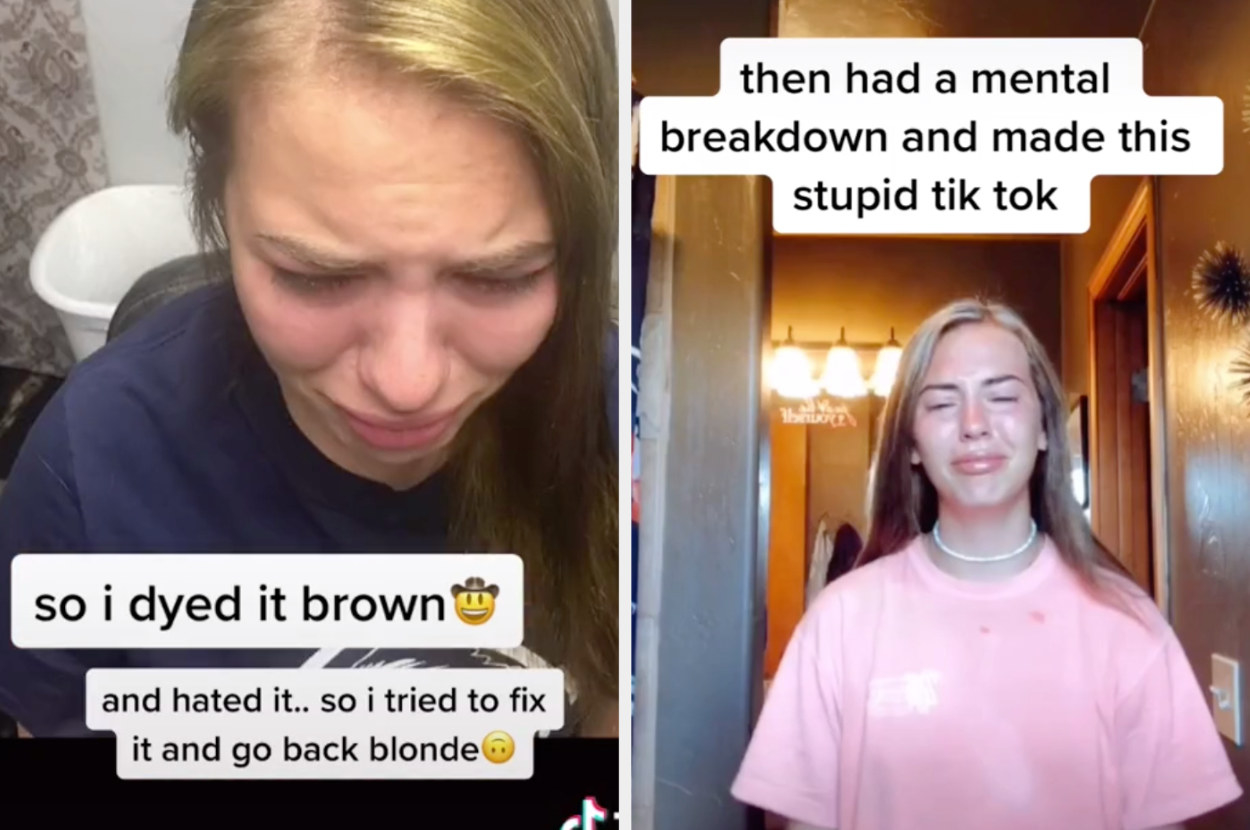 BuzzFeed has reached out to Reese for comment.