"Nacho Tables" Are The Newest Party Food Trend And I Can't Believe We Didn't Think Of This Years Ago
Nacho table, nacho problem.
Nachos are one of the most universally loved, reliably delicious, and fun-to-eat party foods on the entire planet.
The process involves covering your dining table with tin foil, then pouring tortilla chips all over it. In essence, the table is now the plate.
Once the base is set, you pour all the good shit on it (perhaps with the help of a chair to stand on).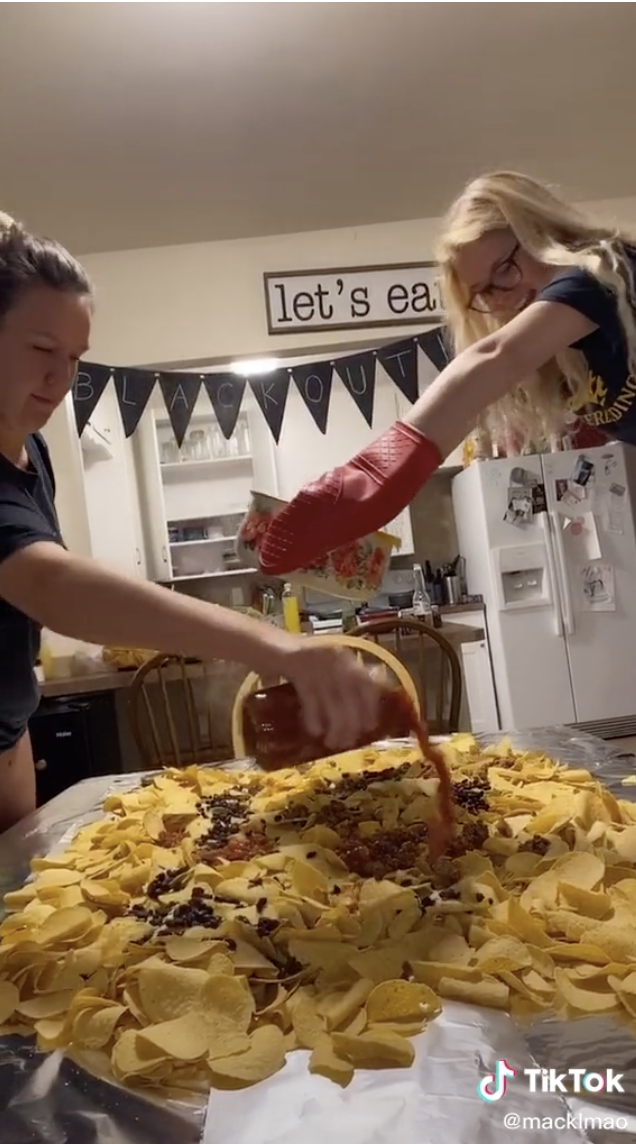 Screw potlucks — I know what I'm doing for my next dinner party!