A Man Who Spent 23 Years In Prison After Being Wrongfully Convicted Has Gone Viral On TikTok
"It was like standing in a crowded plaza screaming you're innocent, but no one is listening and keeps passing you by."
It's not everyday that you come across a TikTok account like 45-year-old Ricky Lamont Kidd's. When I saw the following video, which now has more than 3 million views, I knew I needed to hear his story.
At age 22, Ricky was sentenced to four life sentences in a Missouri prison — without parole — for a crime he did not commit.
"I was a dealer at the time — good guy, poor lifestyle choices — when my name came up in a homicide," Ricky told BuzzFeed. "The real killers' names came up as well. I was known to associate in the past with the real perpetrators and I knew the victim from dealing. I had an airtight alibi at the sheriff's department, but it was ignored by police and improperly investigated by appointed counsel."
Ricky was in prison for 23 years before he was finally exonerated. "It was like falling asleep and going into a nightmare, except not being able to wake up from it for 23 years," he said. "It was like standing in a crowded plaza screaming you're innocent, but no one is listening and keeps passing you by."
During his first year in prison, Ricky faced immense emotional turmoil, but he knew he needed to act fast in order to maintain his sanity and achieve his freedom.
"I was innocent of the crime, but guilty of poor lifestyle choices. I owed it to myself to be better and do better so that if ever I was able to regain my deserved freedom, I would be a productive citizen and an inspiration to others," he said. "I took programs, facilitated programs, then created them. I had life without parole, but I would help others prepare for going back into society. I found pleasure living vicariously through others."
After pleading for help for a decade, Ricky's case was finally taken by Sean O'Brien, a professor at the University of Missouri-Kansas City School of Law.
"My new legal team found the sheriff who later testified that I would have been at the sheriff's department at the time of the crime," Ricky said. "They also discovered that the prosecutor withheld key evidence that showed who committed the crime. They also discovered that the state witness who sent me to prison admitted that he lied and that he never saw me, but was afraid of who he did see and didn't want to tell about the real killers."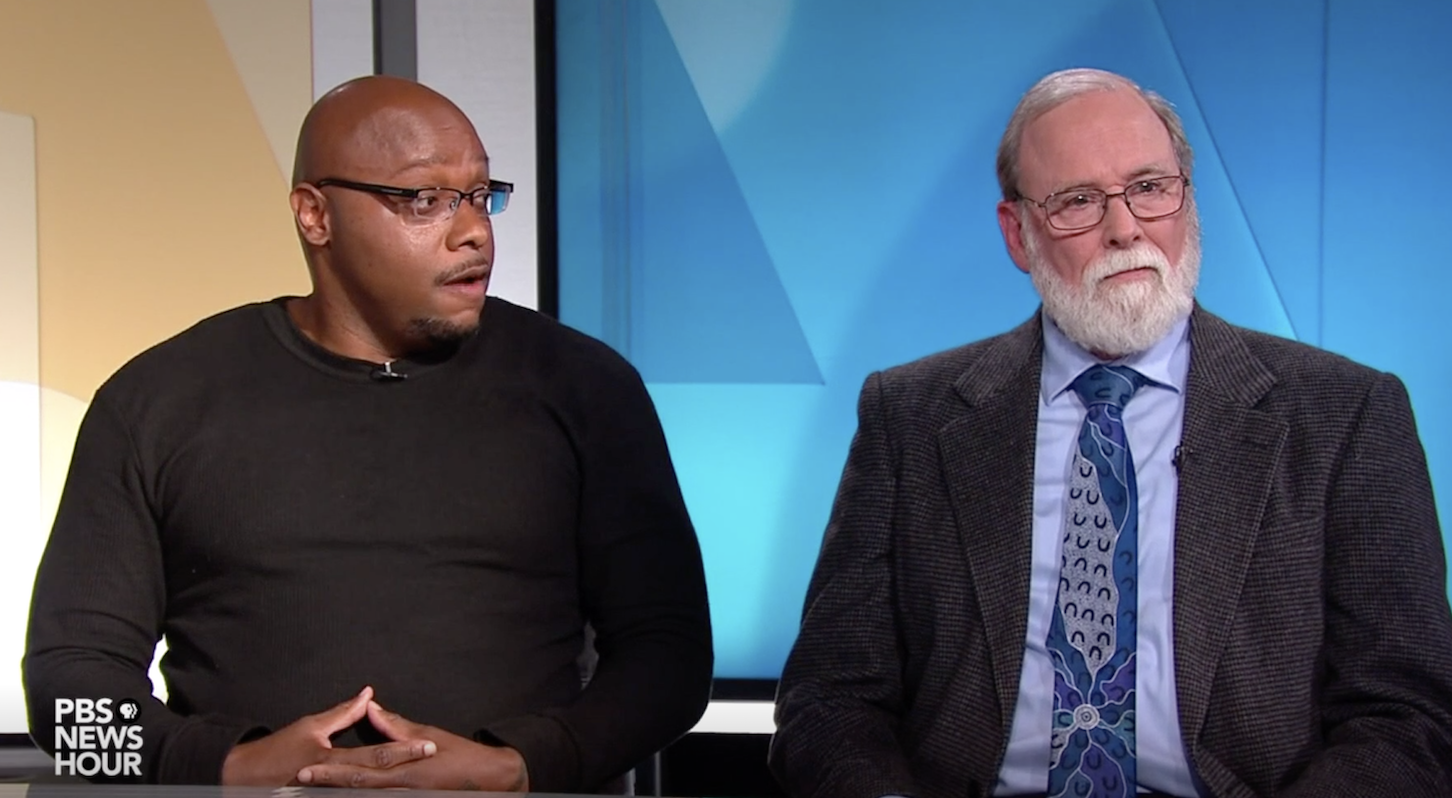 On Aug. 14, 2019, Ricky's conviction was overturned. He left prison the next day. "I always imagined being free again, it was what kept me going," he said. "But when I walked out those prison doors, it felt like I was born all over again. Everything that was kept from me was suddenly there to be discovered; like a baby's eyes taking in new things. So much had changed; it was like taking in new things all over again."
Ricky has spent the past nine months working with innocence projects in the Midwest, helping start a new innocence project at Gonzaga University, and sharing his story of resilience with the world. He even has his own business called "I AM RESILIENCE," he said. "I speak to young kids about poor choices, to law students about the importance of integrity in their advocacy, and to prosecutors, police, and judges; using my story as a cautionary tale."
A few weeks ago, Ricky's granddaughter exposed him to TikTok. Then, his friend helped him navigate the platform a little bit more and convinced him to share his story. "It was a phenomenal experience to see the strong outpouring of support and love! Amazing!" he said. "I now see it as a tool to have fun, connect with people all over the world, and promote my message of criminal justice reform and resilience."
According to The National Registry of Exonerations, black people are seven times more likely to be wrongfully convicted of murder than white people. When hearing Ricky's story, it's impossible not to think about the protests happening across the United States that are a response to the nation's systemic racism and deadly instances of police brutality.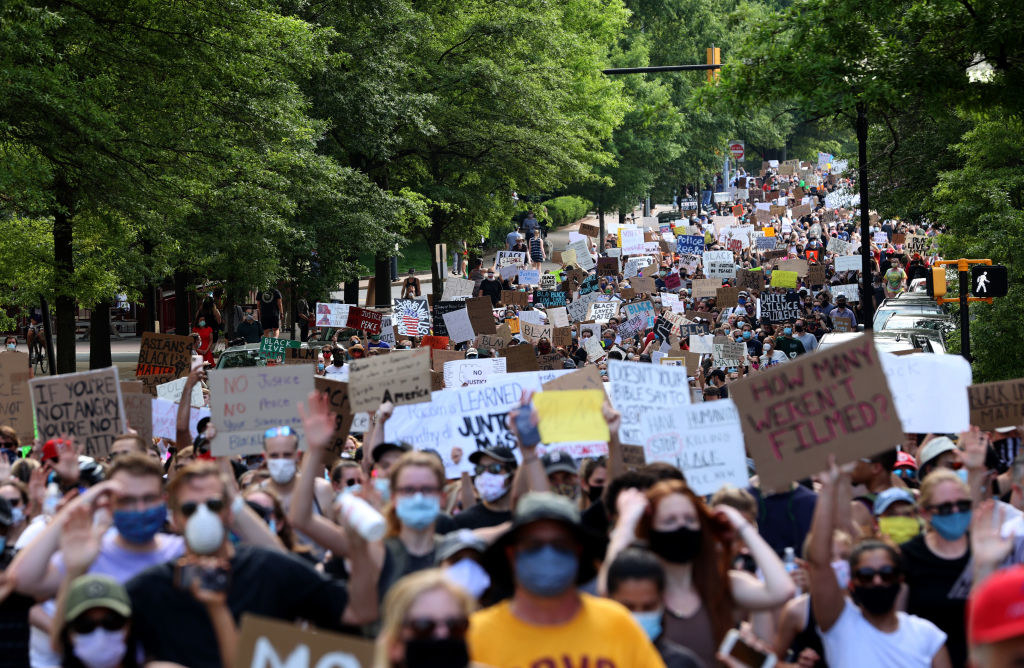 "Far too often, blacks are at the heel or 'knee' of racist officers or officials," Ricky said. "And even when it's not directly racism, it always feels like it because of the cover-up or disregard for black lives or voices. George kept saying he 'can't breathe,' but was blatantly ignored until he was suffocated to death. Black people have been saying the same and we feel ignored."
"I have an obligation to add my story and my voice. Silence can be seen as an agreement on the side of the oppressor. I only hope we go from protest to policy changes! And then show up to vote come election time!" Ricky said. "A pebble and a sign is not enough! We must engage on a much more intelligent and higher level!"
Thank you, Ricky, for sharing your journey and reminding everyone of the resilience inside of them.