A viral TikTok of a little girl accidentally pouring an entire container of sugar into a pitcher of Kool-Aid has become the latest blessing to grace our Twitter feeds.
Speaking of blessings, Twitter users have decided to turn the video into a meme about God adding way too much of a certain quality when creating humans. Here are some of the funniest ones:
1.
God pouring in some forehead.
2.
God dumping in audacity.
3.
God throwing in some horniness.
4.
God gifting a heaping of attitude.
5.
God adding a splash of stupid.
6.
God pouring in some slow metabolism.
7.
God mixing in some ugly.
8.
God adding the annoying trait.
9.
God putting in the sarcasm.
10.
God blending in the funny.
11.
God pouring in "turns everything into a joke."
12.
God throwing in a heaping dose of spoiled brat.
13.
God mixing sensitive into the DNA.
14.
God playing around with "overthinker."
15.
God unloading "play too much."
The video didn't originate on TikTok. It appears to come from this YouTube video, which was allegedly uploaded by the girl's mom, but there's no confirmation.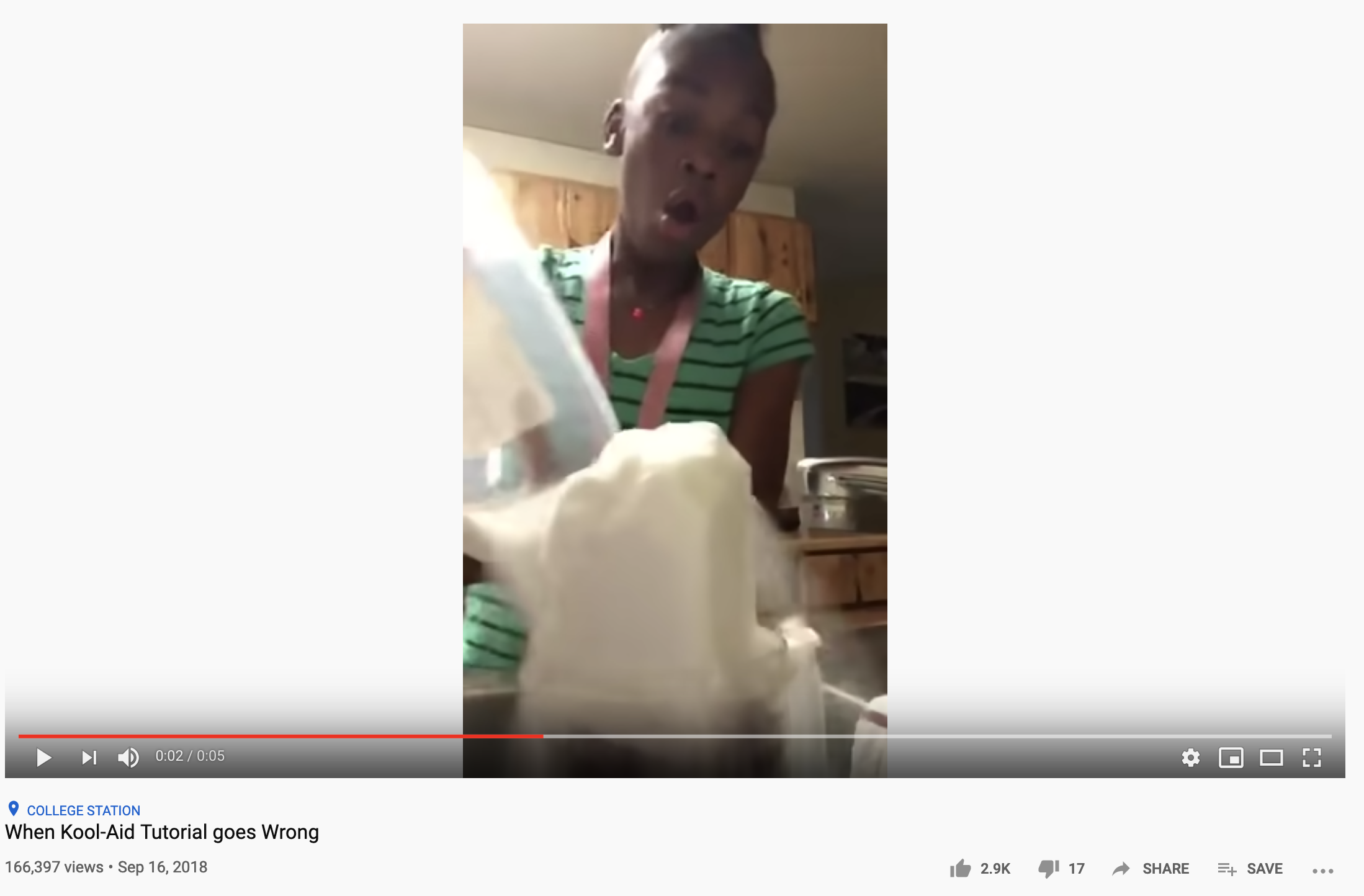 I have no clue who this girl is, but TBH, I'm gonna choose to believe she's God.