In case you didn't know, he's the not-so-friendly killer clown at the center of Stephen King's It.
Now meet Aspenn Kite, a 19-year-old dancer and cosmetologist from Utah, who recently shared a TikTok of some rather unique choreography that her high school dance team (the Syracuse Dance Line) performed a couple years back.
Every single one of them dressed up as Pennywise and performed a creepy but impressive synchronized dance to remixed sounds from the 2017 It film.
And I've gotta say, the makeup, the costumes, and even the mannerisms are EXTREMELY realistic.
Here's a side-by-side of one of the dancers and the OG Pennywise for reference: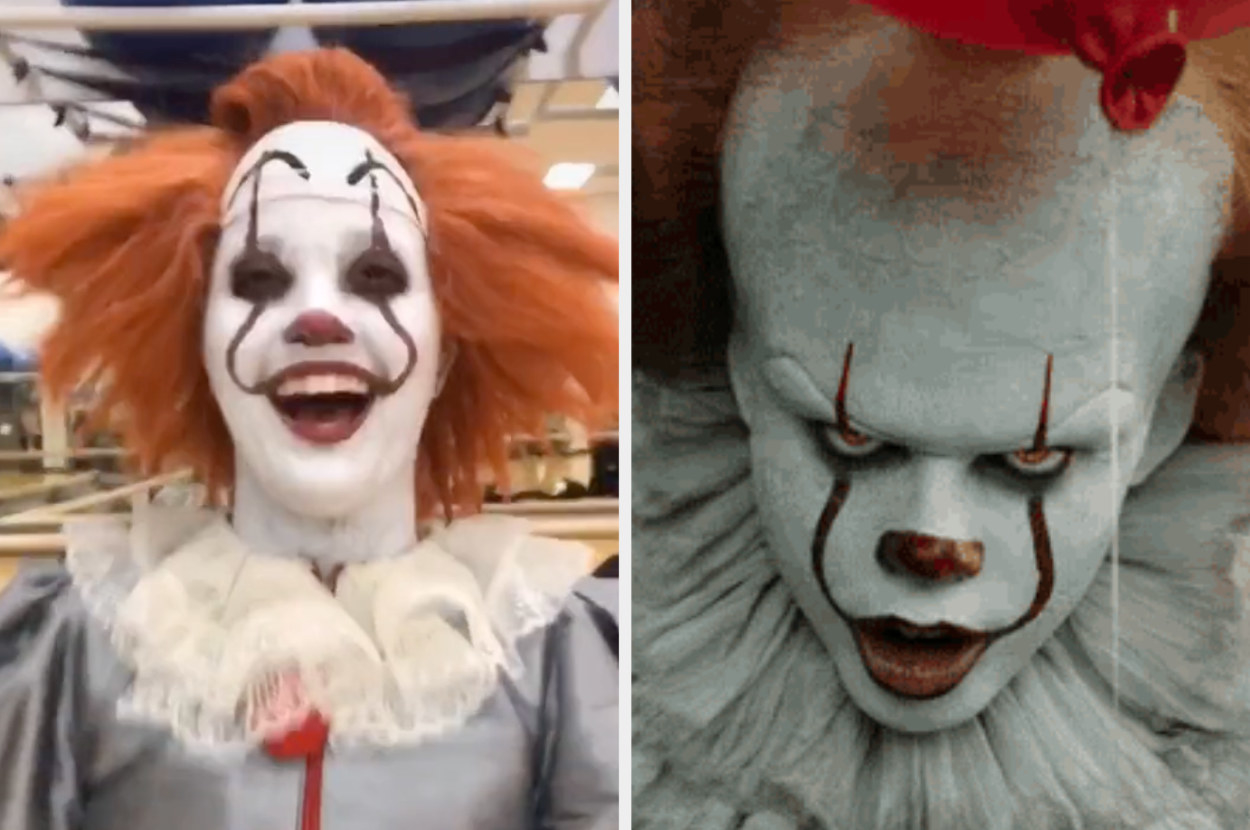 Now, I love horror movies, but IDK...This might be a little too much Pennywise for my liking.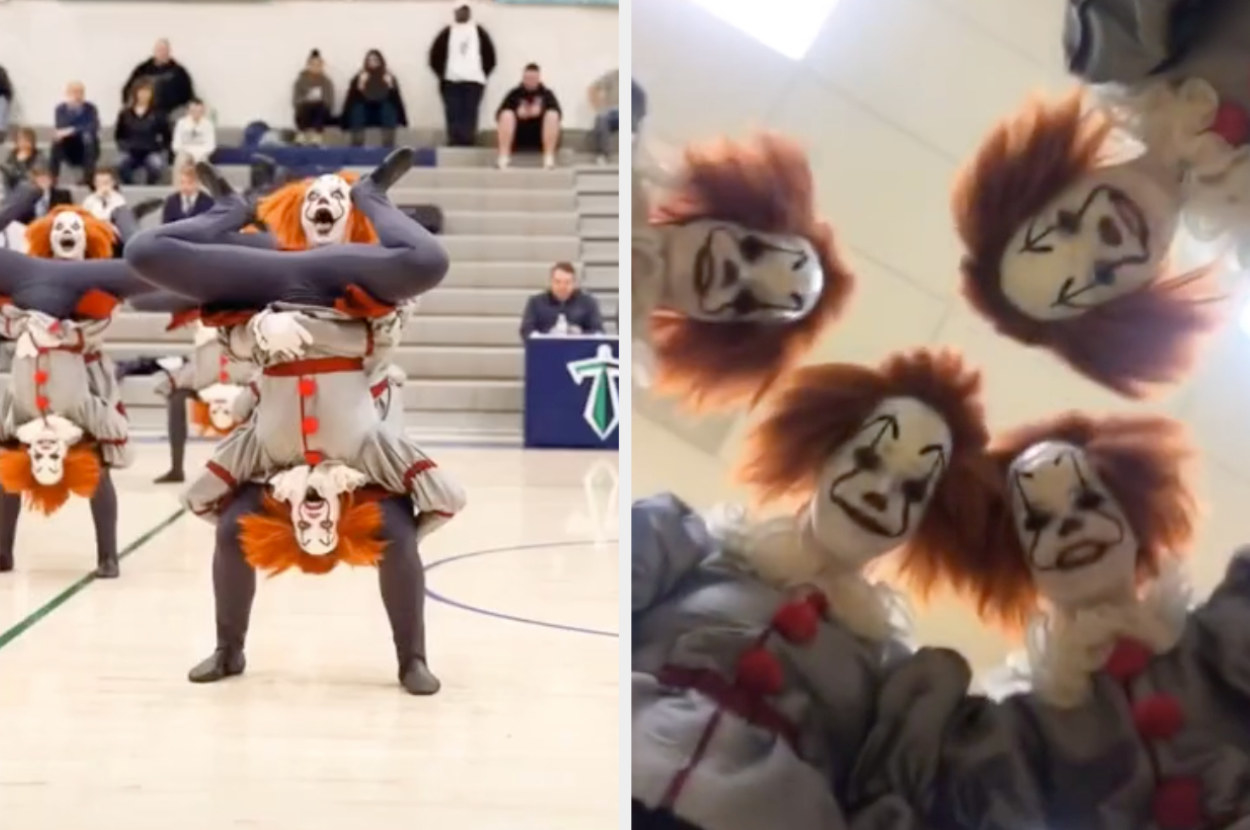 I for one am very thankful for this clip of them goofing around in rehearsal and doing the Soulja Boy dance. It provides a comforting shift from the intense horror vibes.
If you want to see the whole dance, or other snippets of them CLOWNING around, check out Aspenn's TikTok profile!