If you don't recognize her, it's probably because you don't have TikTok. Her videos show up, without fail, pretty much every time I'm on the app. They're usually either of her doing a generic dance or lip syncing.
Her rise to fame happened really really fast. In less than three months, to be exact. On August 29th she tweeted about reaching 100,000 followers on TikTok.
She now has 5.2 million followers on TikTok, and 758,000 on Instagram. Oh, and I forgot to mention. She's 15 years old.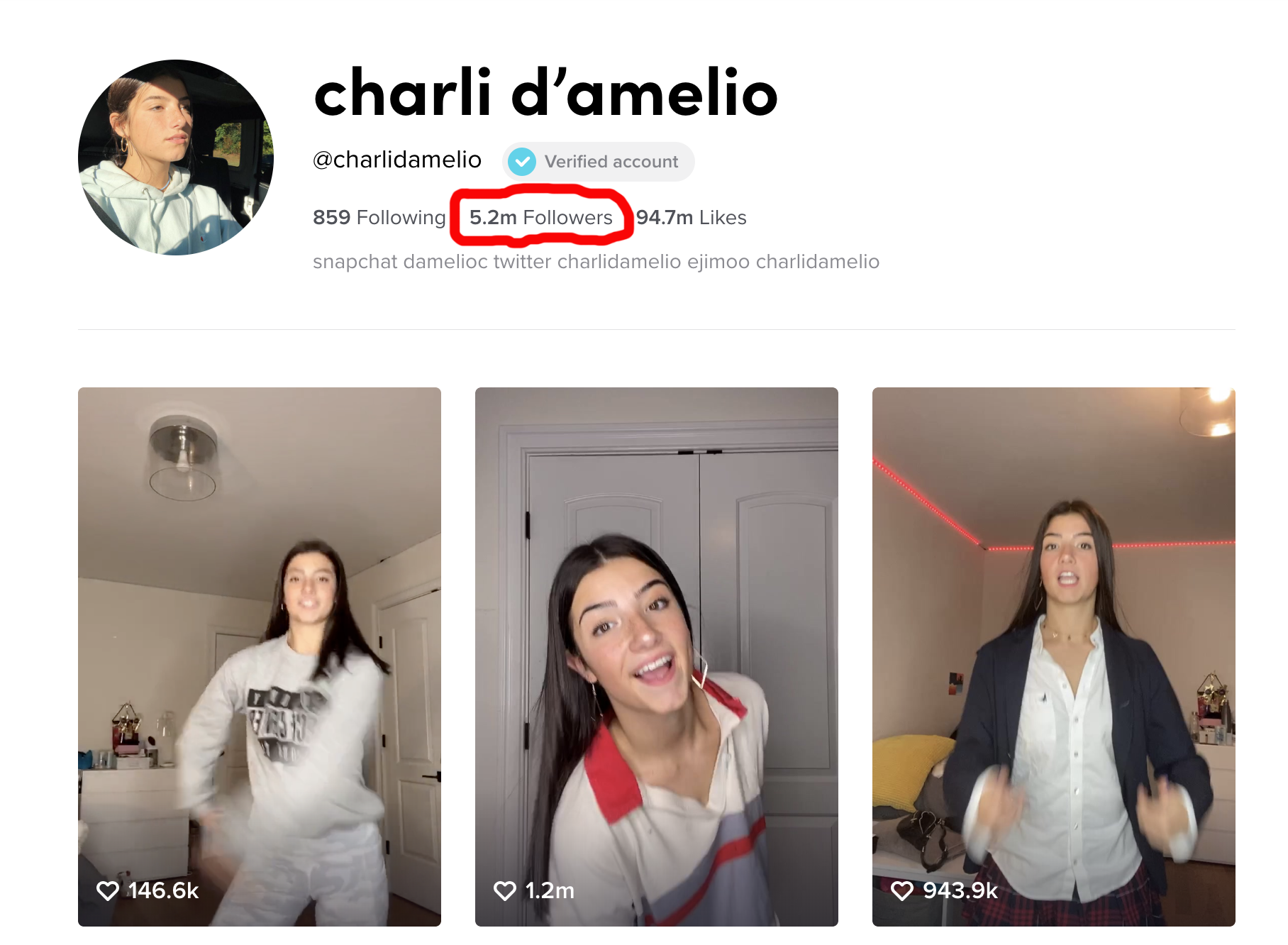 You're probably wondering how this seemingly normal teenager managed to skyrocket to stardom overnight. Frankly, she's confused by it too. In a recent interview with MEL Magazine she said, "I wish I could give everyone an explanation as to what happened, but I have no idea..."
Oh Charli, you're such a hoot!
The first video of hers to blow up, according to an interview she had with Famous Birthdays, was this "duet" with TikToker @move_with_joy. A duet is when a TikTok user responds to another user's video in the form of a split screen.
Can someone get me @move_with_joy's contact info? I'm on the hunt for a life coach and I love her energy.
D'Amelio's biggest fans on the app appear to be (surprise!) teenage boys. A huge trend on TikTok is either one boy or a whole-ass group of them doing a duet with Charli and looking...taken-aback.
And then, of course, there are the haters who are mostly (surprise!) teenage girls. They are not pleased with the Charli hype and they aren't afraid to show it.
Someone please get me far away from these scary blonde girls before they make fun of my outfit.
More haters formed after D'Amelio held a meet and greet in her home state of Connecticut (WOOT WOOT CT REPRESENT) and charged $100 a pop for this "VIP Experience."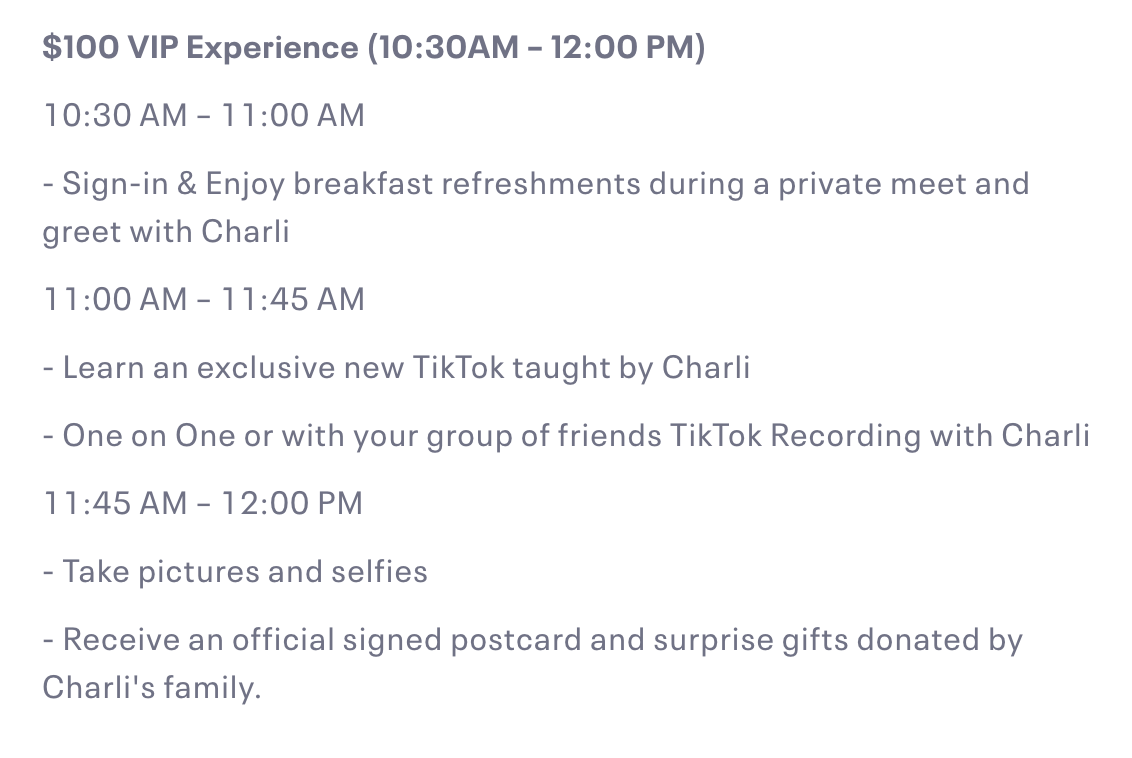 But D'Amelio soon clarified on her TikTok that all of the proceeds (except the money spent on security, which sadly was probably a lot — thanks creepos) went to charity.
My absolute favorite thing to come out of the meet and greet is this TikTok of a dude crying when meeting her (while the girls filming watch and laugh).
Charli is great and all but come on buddy lets find you some higher aspirations.
Fun fact, D'Amelio has an older sister Dixie who looks just like her and is also garnering a lot of attention. Here's an extremely trippy video of the both of them:
Dixie has almost a million TikTok followers.
The girls' parents seem to be very supportive. They've appeared quite a few times in their videos and the dad, Marc, has a TikTok account too.
So, you might be wondering what's next for D'Amelio. According to her MEL Magazine interview, right now she's pursuing internet fame, but her ultimate goal is to be a dancer. She's been a competitive dancer since she was five.
Congrats on your success Charli! I think we're all still a little confused by this, but keep doing you! It's apparently working.
BuzzFeed has reached out to D'Amelio for comment.