Here's What The Cast Of "Community" Looks Like In Black-And-White
They're coming back — and you've never seen them like this before.
Community — the canceled, uncanceled cult hit from fired, unfired creator Dan Harmon is finally coming back. Just not to television.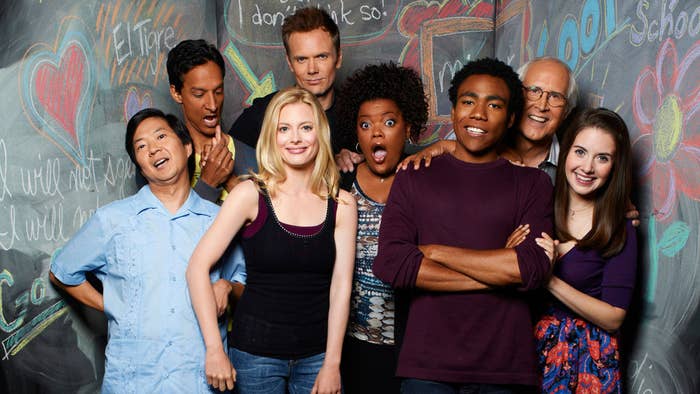 The new teaser trailer from Yahoo! promises familiar faces as well as new additions when the double-length premiere goes live this St. Patrick's day.
Via Yahoo! Screen
Joining the cast will be Criminal Minds' Paget Brewster, and occasional Community voice-over maestro Keith David. Seasons 4 and 5 saw the departure of original cast members Chevy Chase and Donald Glover, respectively, while Yvette Nicole Brown and recent addition Jonathan Banks will also be graduating from Greendale — to fulltime gigs on the CBS reboot of The Odd-Couple, and AMC's Better Call Saul.
Let the Countdown (count-dean?) begin! Still, there was something about that original cast that inspired countless pieces of imaginative fan-art. But none quite like this...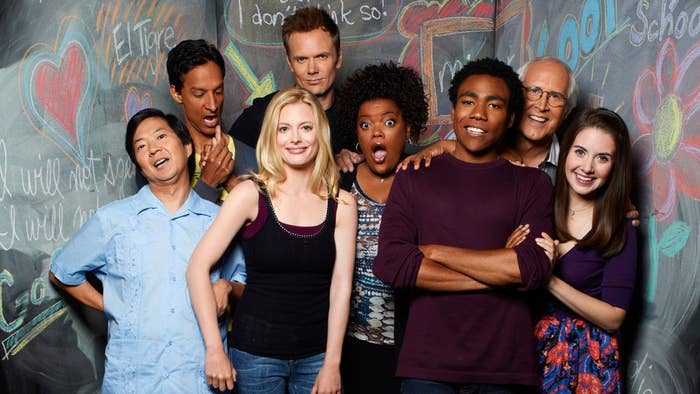 Here's what the cast of Community would look like...if they were in black and white.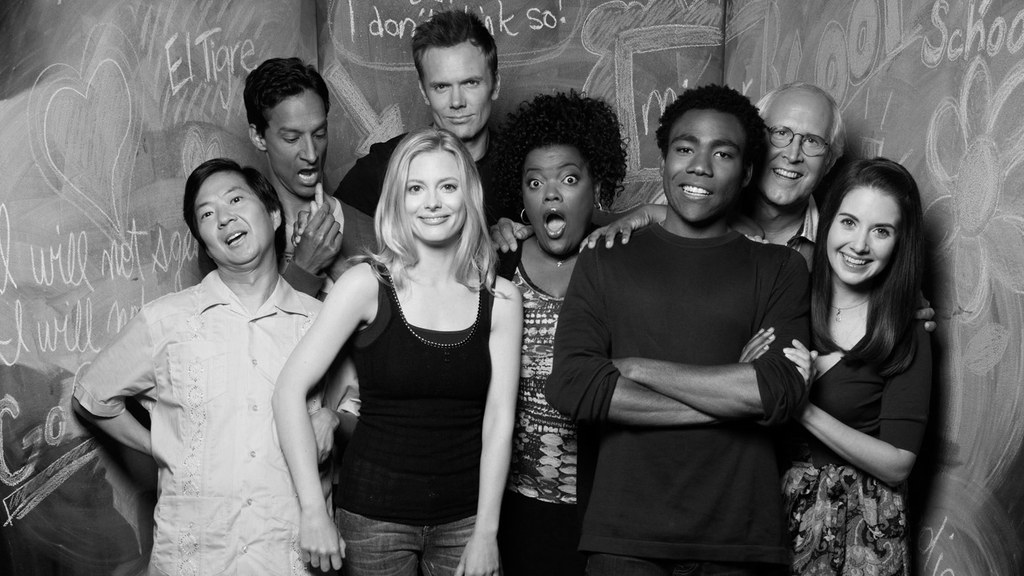 RIGHT??? Here they are side-by-side for comparison.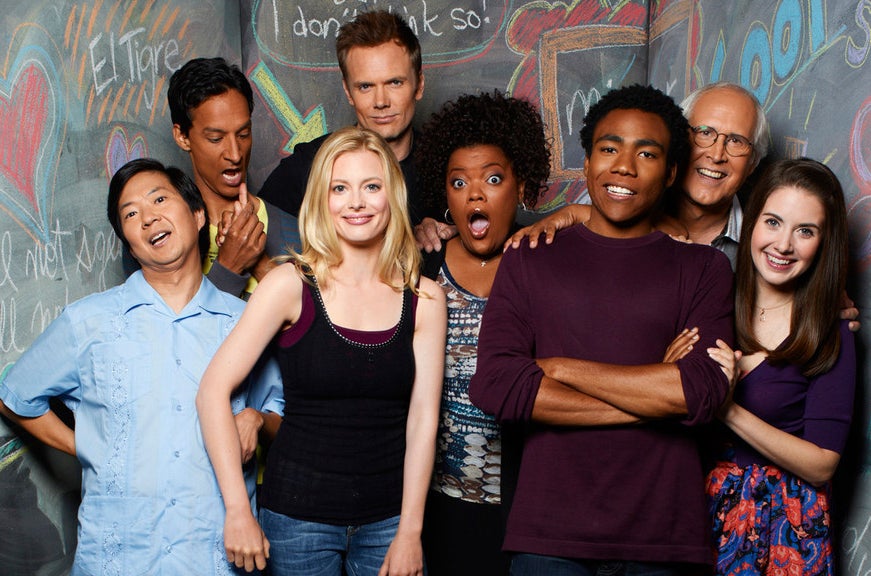 The original is on the left. That just leaves the black-and-white version (on the right).
Check it out—you can even watch the transformation in realtime.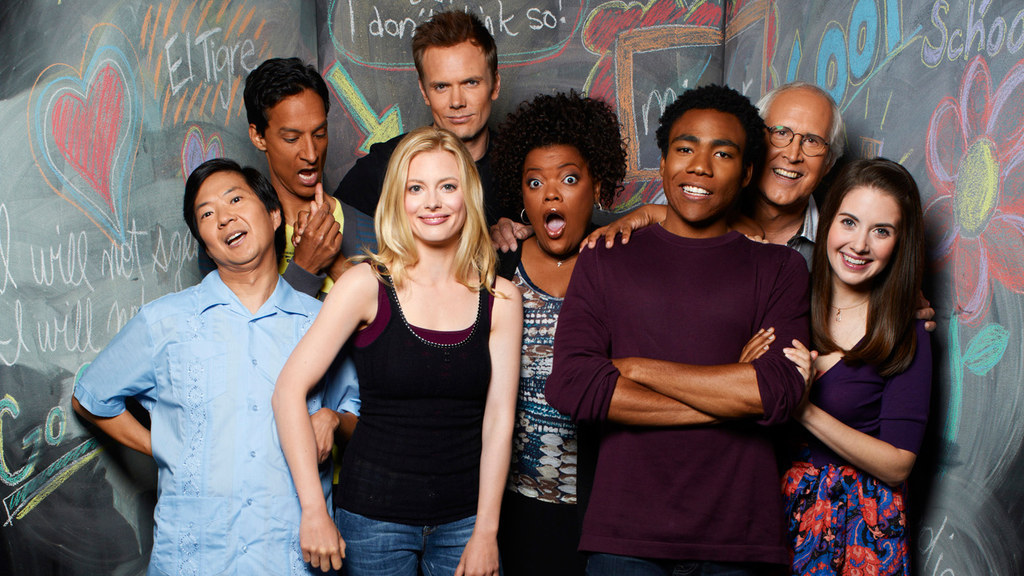 Has your brain recovered yet? Not so fast — here's what the cast of Community looks like upside-down.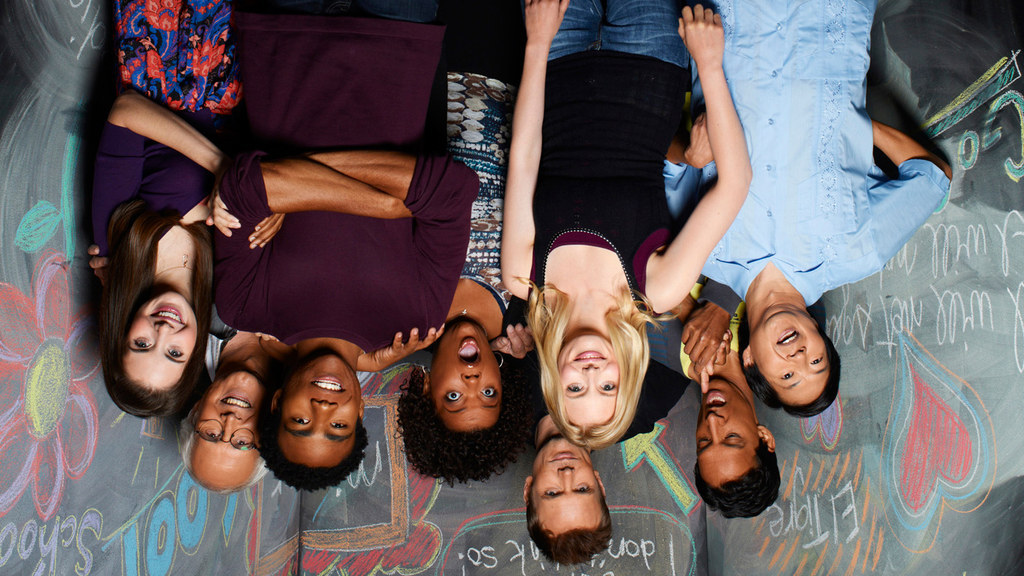 Now let's slap some Disney Princesses on there.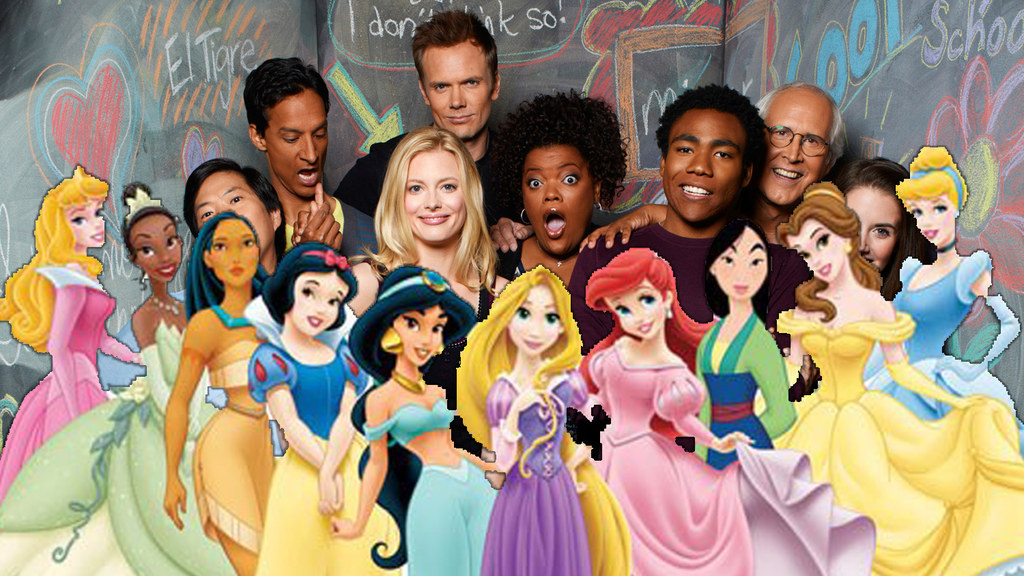 Nice, nice. Also all of their faces should be the Fearful emoji.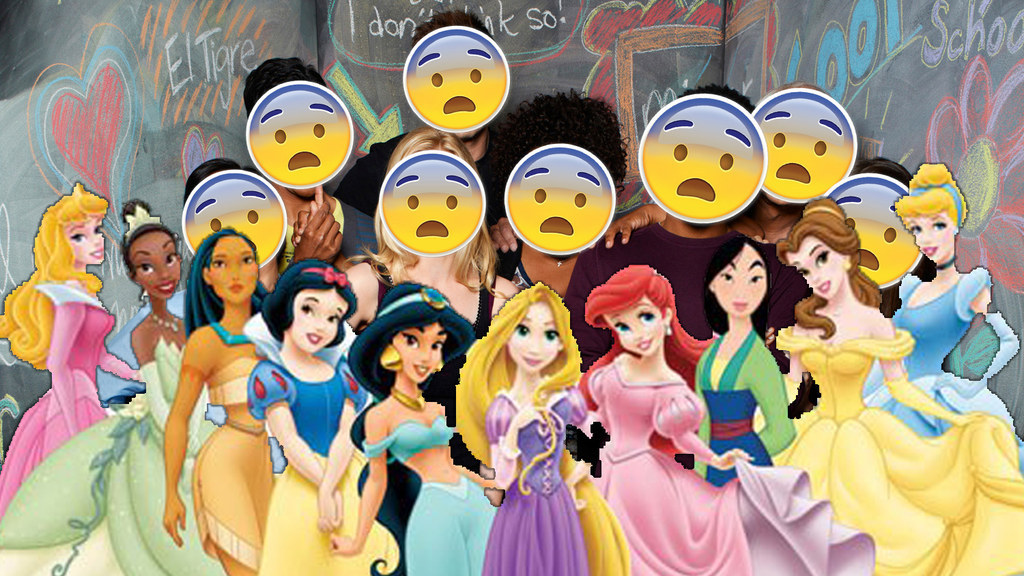 TIME TO ADD THE WINDOWS SCREENSAVER PIPES
Community returns March 17, 2015 on Yahoo! Screen