What is your favorite book?

When You are Engulfed in Flames, by David Sedaris

Kokoro, by Natsume Soseki

The Portrait of Dorian Gray, by Oscar Wilde

Hunger, by Lan Samantha Chang

Tuck Everlasting, by Natalie Babbitt

In the First Circle, by Aleksandr Solzhenitsyn

Pride & Prejudice, by Jane Austen

These Few Precious Days: The Final Year of Jack with Jackie, by Christopher Andersen

The Count of Monte Cristo, by Alexandre Dumas

The Handmaid's Tale, by Margaret Atwood

A Little Life, by Hanya Yanagihara

A Walk to Remember, by Nicholas Sparks

What is your favorite movie?

What's your favorite non-university location to grab something to eat?

Good Stuff (it's really good!)

What's one thing you enjoy doing besides going to Philodemic?

Trying new places for brunch!

Singing random musical numbers

Writing letters to friends

Waxing poetic about the moon or something

Watching (animal) documentaries

What's your most desired vacation spot?

Anywhere I can see the stars...

Which popular fictional character are you?

What's your favorite song to listen to when walking around Georgetown?

22 - A Million, by Bon Iver

The Room Where It Happens, by Lin-Manuel Miranda, etc.

Anything from Life of Pablo (Kanye West)

Dead Man's Party, by Oingo Boingo

I Can't Help Myself, by the Four Tops

Blow My Feet, by Mumford & Sons

The Game of Thrones Title Theme

Impossible Dream, from Man of La Mancha

Blank Space, by Taylor Swift

Traffic Jam, ft. Kendrick Lamar and SZA, by Jay Rock

Finally, what is your spirit animal?
Philodemic Officer Corps Personality Quiz
You got:

President Daniel Ernst
Daniel Ernst (COL'18) is a native of Lowell, Massachusetts, majoring in Classics and Government, minoring in African-American Studies. He loves all things Star Wars, is a SuperWhoLock fan, and an overall nerd. On campus, Daniel loves to do poems sometimes with the Corpus Collective, and tutors at the Writing Center. If you have a dog of any type, he will become your best friend and then become it's best friend. If you enjoy a warm bowl of pho, let him know, and he will take you out to AdMo to get one or two (or 3!). The Philodemic Society has become a wonderful home and family at Georgetown for him, and could not be more honored to be a part of it.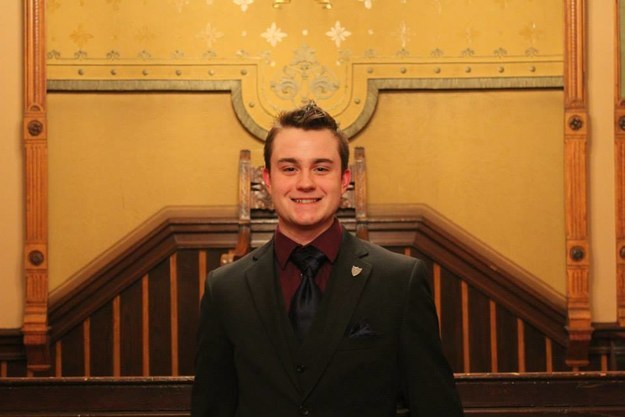 You got:

Vice-President Ellen Reilly
Ellen Reilly (MSB'19) hails from the great state of New Jersey (and no it's not like Jersey Shore). She can be found around campus crying over her accounting textbook and watching bad sitcoms. Philodemic Society is her favorite way to hear herself talk and get to show off the insane amount of J. Crew she owns. Outside of Philo, Ellen's hobbies include accidently falling down stairs, referencing John Mulaney in every other sentence, and eating Scooby Snacks for breakfast.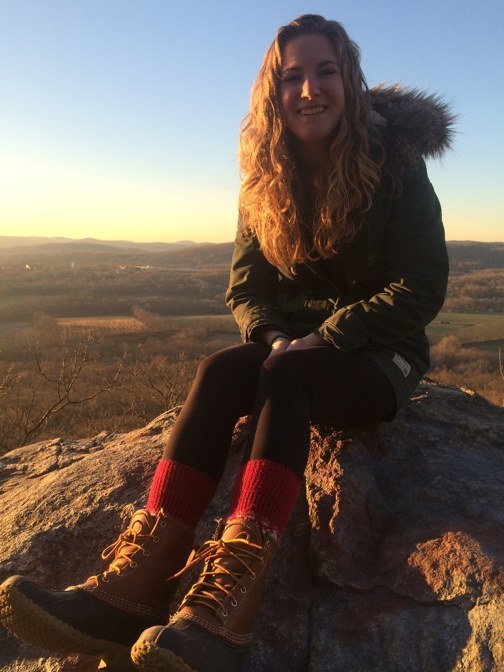 You got:

Chancellor Asha Thanki
Asha Thanki is a senior in the SFS, majoring in International Political Economy with a certificate in International Development. She's a fellow with the Lannan Center of Poetics and Social Practice, and spends most of her time dancing with GU Jawani, giving tours of campus, and attempting Tombs trivia. If you have twenty minutes to spare, ask her about her dogs.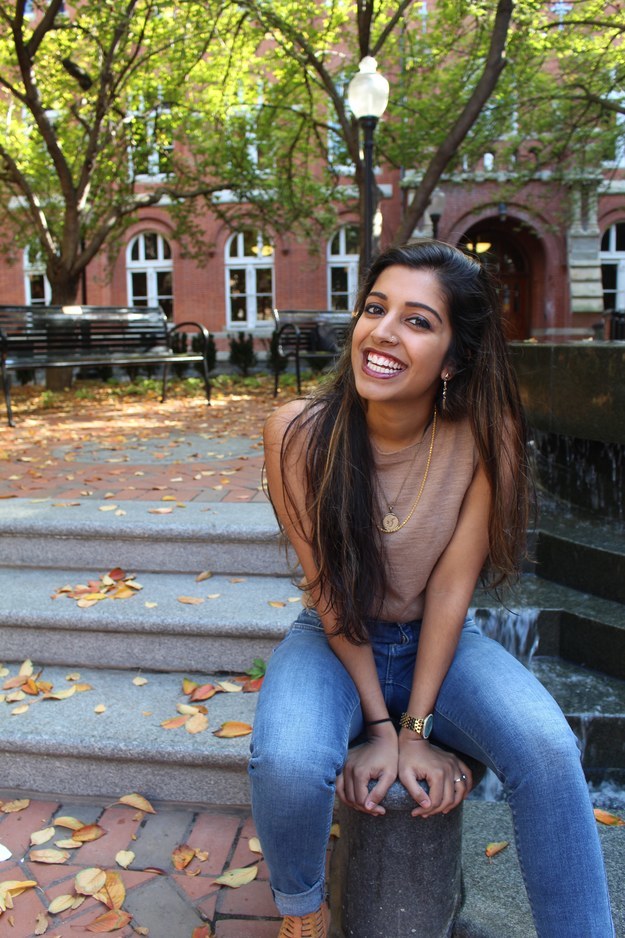 You got:

Sergeant-at-Arms Alex Perez-Reyes
Alex Perez-Reyes is a senior in the college studying government and Russian. In his 'free' time, Alex enjoys trolling Russian twitter, making quotes that no understands, and contemplating the meaning of life (hint: 42). An avid art and music enthusiast, Alex enjoys exploring the many museums and concert halls in DC. When not drowning under piles of work he could have done earlier, Alex also occasionally has fun.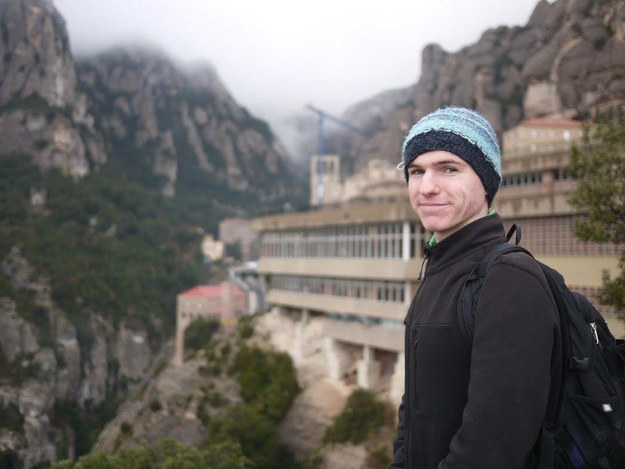 You got:

Sergeant-at-Arms Xinlan Hu
Xinlan Hu is a junior in the College double majoring in Economics and History. She loves to talk about modern, and especially Asian, history and can appear to be quite cynical about almost everything (Yep, quite typical of a Chinese national). When she is free, she likes to travel, to cook/eat authentic Asian food and to explore the city (museums/exhibits/parks, etc.).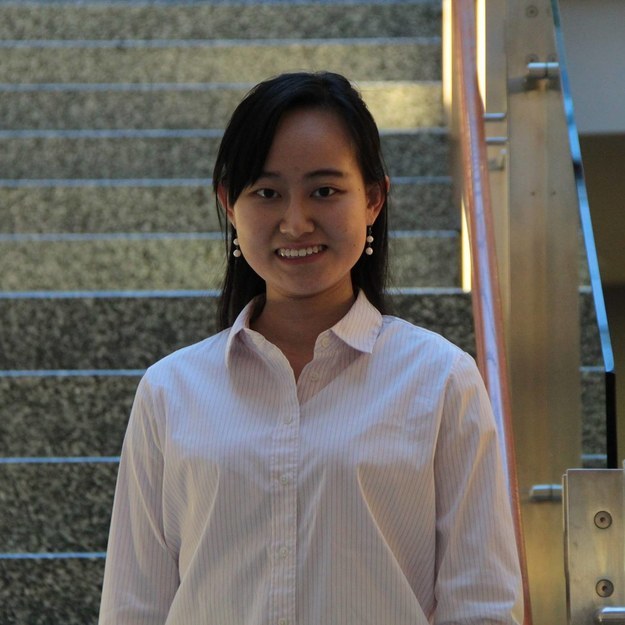 You got:

Treasurer Kathryn Li
Kathryn Li is a sociable introvert who loves incisive conversations almost as much as she loves raw salmon. She's haunted by the tension between divine sovereignty and personal agency. She think brains are really cool. She's never touched a pair of sweatpants, but she does own eight blazers, one of which she adores almost as much as she adores raw salmon.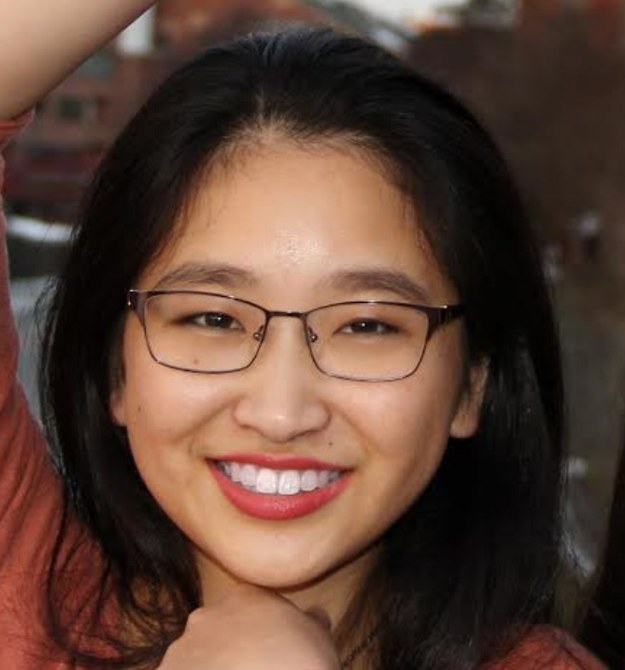 You got:

Corresponding Secretary Molly Cooke
Molly Cooke (COL '19) came to Georgetown to redirect her Philly sports fan energy towards Hoyas Mens Basketball, and stumbled upon a greater passion for Philodemic instead. She's quick with literary references and was once voted most likely to eat an entire pint of Ben & Jerry's in a single sitting. As Philodemic's resident anarchist, her favorite part of any given debate is invariably Mr. Marrow's impassioned speech. When not being confused with her bestie Vice President Reilly, Miss Cooke can often be found imbibing free chai lattes from strangers she befriends in line at coffee shops.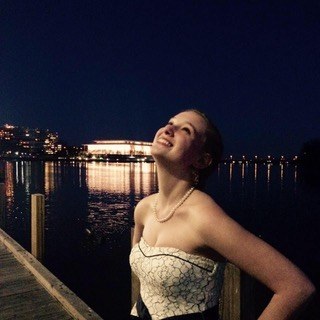 You got:

Librarian Philip Ma
Philip studies international security and international business diplomacy. He can easily navigate the sprawling allies and winding roads of European cities, but barely understand the more organized layout of my hometown New York City. He's an avid numismatist (coin/money collector) and militaria enthusiast, as evidenced by his closet of military uniforms. He enjoys wandering used bookstores to add to my ever-growing backlog of books he'll never get a chance to read and shopping online for games he will never get to play. As a former high-school wrestler who is averse to physical contact, a cartography-lover who can't draw and a nerd who has never seen Star Trek, Doctor Who, or the Star Wars prequel trilogy, he's a walking contradiction whose only consistency is his sense of humor.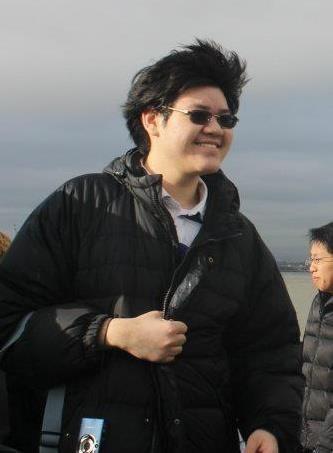 You got:

Membership Secretary Rachel Greene
Rachel Greene is a Senior in the SFS studying International Politics with a concentration in Security Studies. She enjoys giving spontaneous lectures on IR theory to unsuspecting cab drivers and long walks on the beach. Rachel is unable to consume most fun things, including cheese, ice cream, caffeine of any kind, or the souls of her enemies. One time, she was mistaken for a Belgian foreign exchange student while taking an exam in Spain. Rachel has been known to tell the same story to the same person multiple times without realizing it. Her hobbies include stepping, eating Thai food, and long walks on the beach.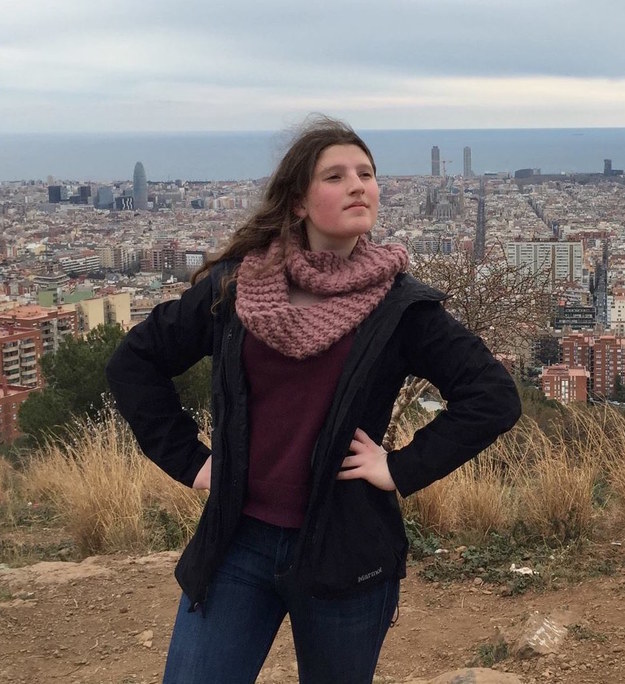 You got:

Aedilis Taylor Oster
Taylor Oster (SFS '17) hails from the great state of North Dakota, a wintry paradise in the Midwest. She places a premium on loyalty and ambition. Though she's involved with far too many things on campus, Philodemic has always had a special place in her heart. She calls the New South RHO a second home, and loves being a mentor in and out of Philodemic.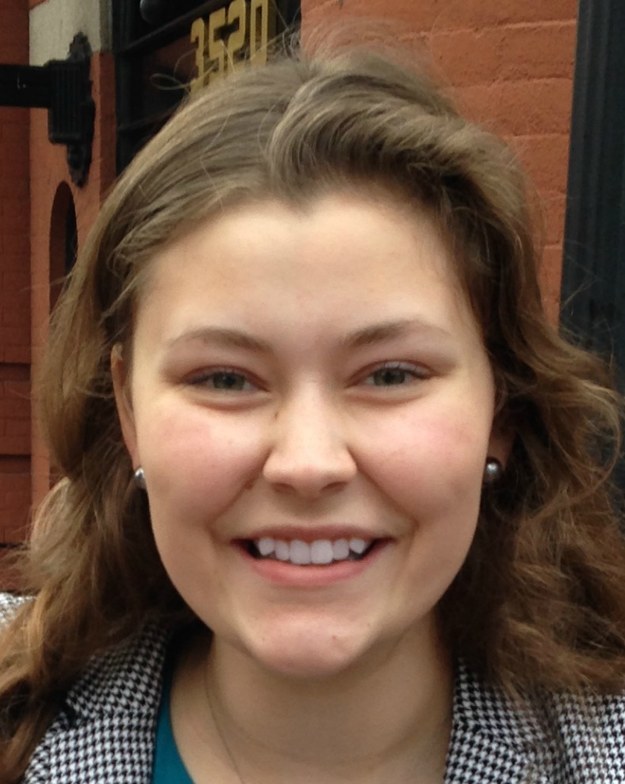 You got:

Aedilis Allen Lane Easterling
Lane Easterling is a sophomore in the SFS. He enjoys being awkwardly weird in any given situation, no matter what. His favorite food is cheesecake and ice cream, so if you ever want to bribe him, money is necessary. Food is.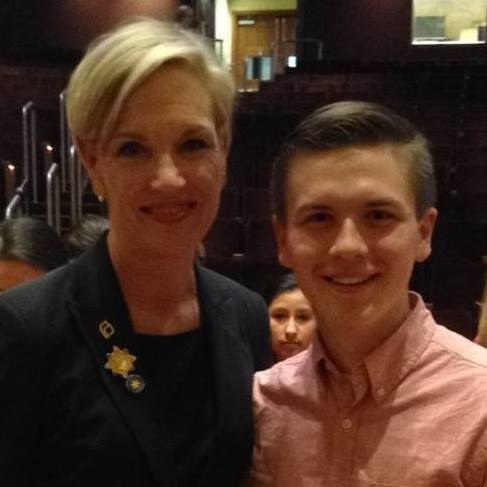 You got:

Signifer Brittany Logan
Brittany Logan is a junior in the MSB majoring in Finance. Hailing from Lexington, Massachusetts, her loves include Dunkin Donuts, moderate Republicans, and Tom Brady. The best job she has ever had was being a babysitter in Florence, Italy, and eating gelato multiple times a day everyday. In her spare time at school she enjoys hunting for geocaches and free food.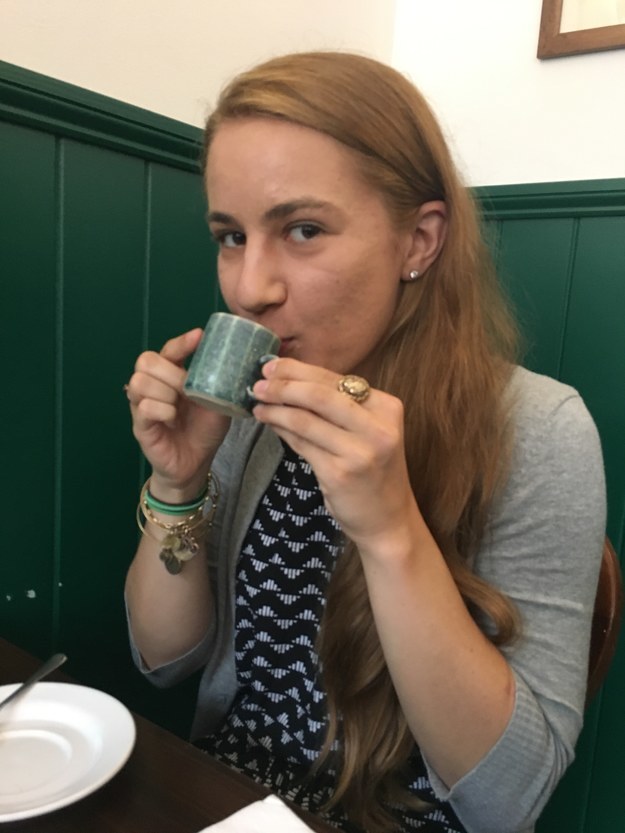 You got:

Amanuensis Symone Wilson
Symone is a sophomore in the College. Some of her hobbies are baking, eating brunch, running, and rewatching copious amount of Gossip Girl - because it's hilariously unrealistic. My dislikes include rude people, wearing pants, and systematic oppression, and I avoid them whenever possible.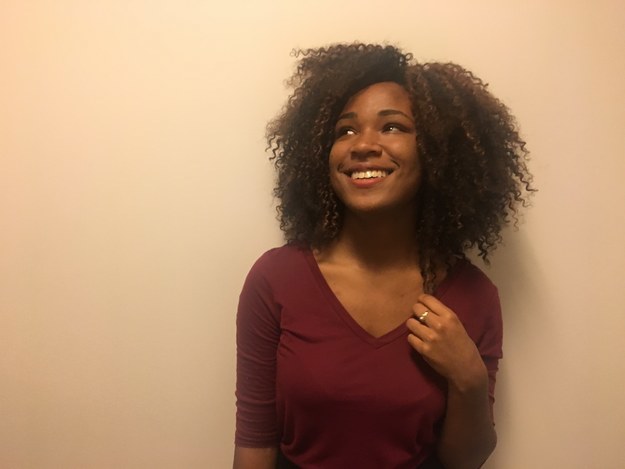 This post was created by a member of BuzzFeed Community, where anyone can post awesome lists and creations.
Learn more
or
post your buzz!