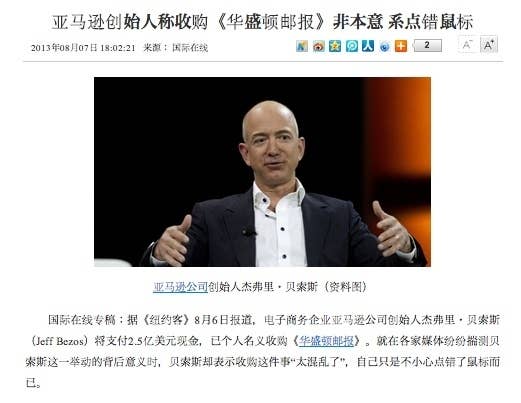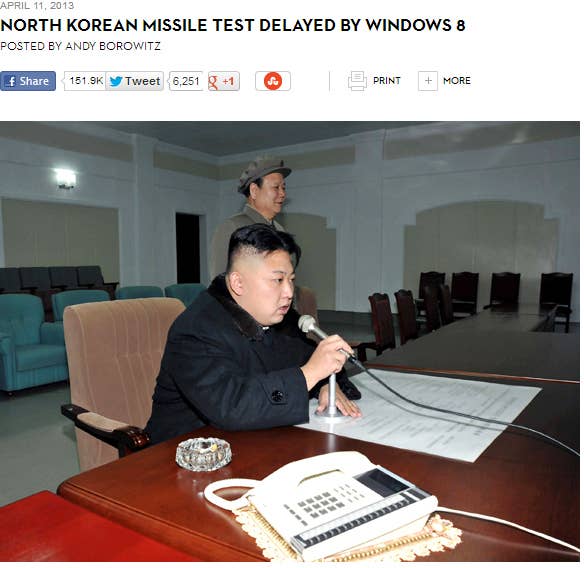 People's Daily Believes Kim Jong-Eun Voted Sexiest Man Alive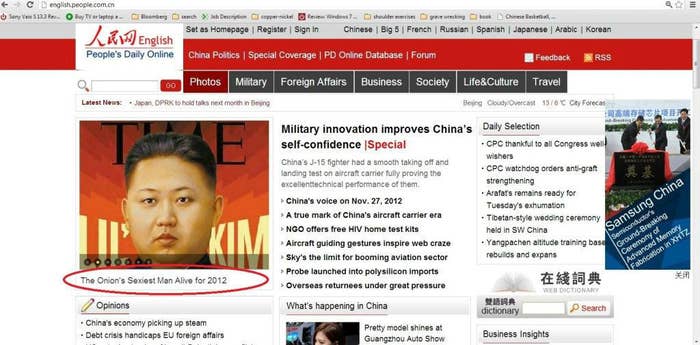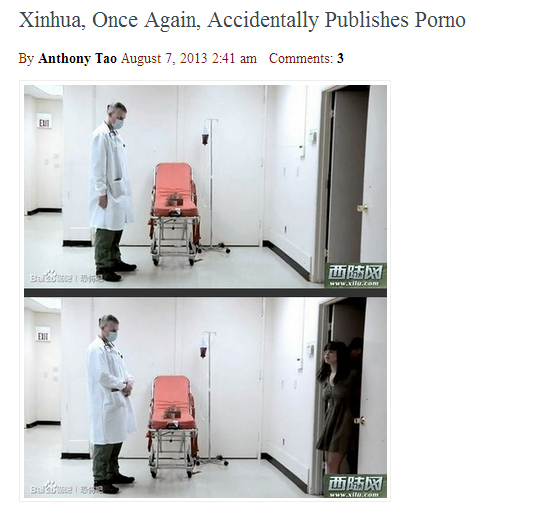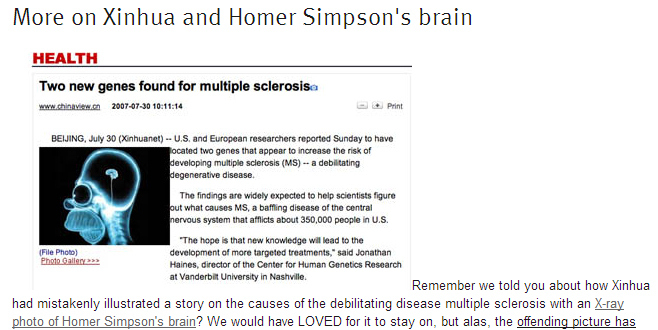 Now the journalists of China are not the only ones who have fallen for the masterful satire of Borowitz and The Onion. Rachel Maddow got caught believing ChristWire.com's article about Sarah Palin supporting a U.S.-led invasion of Egypt in 2011; Fox News reported on an Onion article alleging Obama wrote a rambling 75,000 word e-mail; and people on Facebook fall for this shit every single day. Still, Chinese news sources are fighting an uphill battle when it comes to legitimacy and reliability, and none of this helps the matter. Thankfully, I'm pretty sure these kinds of screw-ups aren't disappearing as long as media outlets around the world continue to value speed over accuracy, so we can all continue to...
This post was created by a member of BuzzFeed Community, where anyone can post awesome lists and creations.
Learn more
or
post your buzz!