Exclusive: Here's The Cover For Jonathan Safran Foer's New Novel, "Here I Am"
The Extremely Loud and Incredibly Close author's first novel in a decade.
Acclaimed author Jonathan Safran Foer is back with his first novel in over a decade: Here I Am. And here's the cover!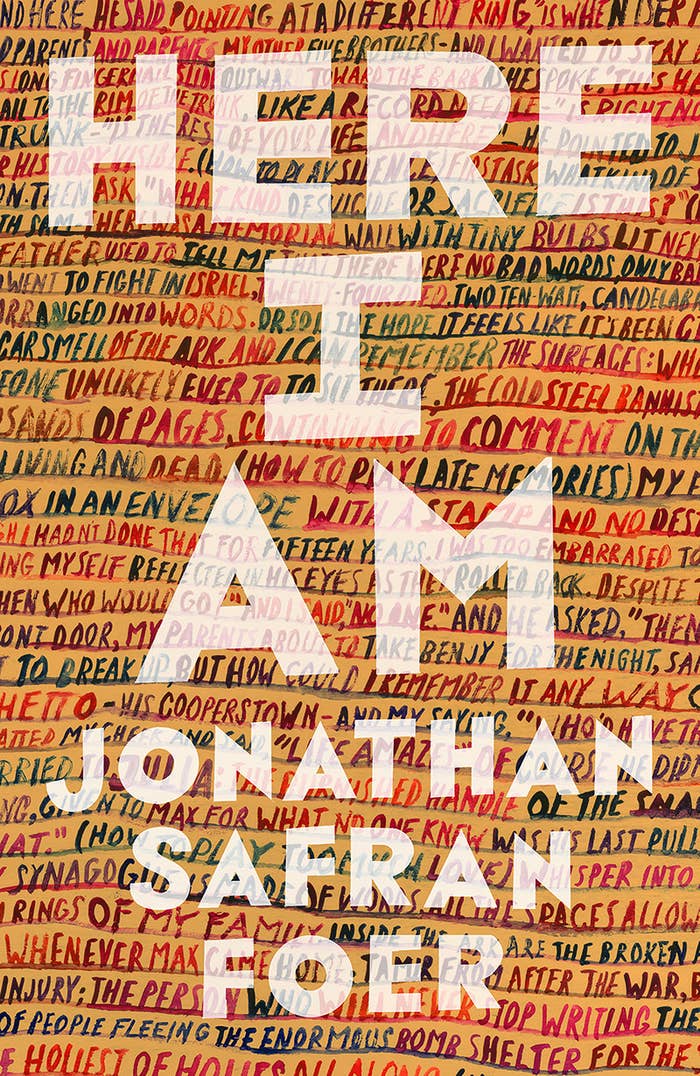 Here I Am will be released on 6 September in the UK, the US, and Canada. Here's the cover for the US and Canadian editions: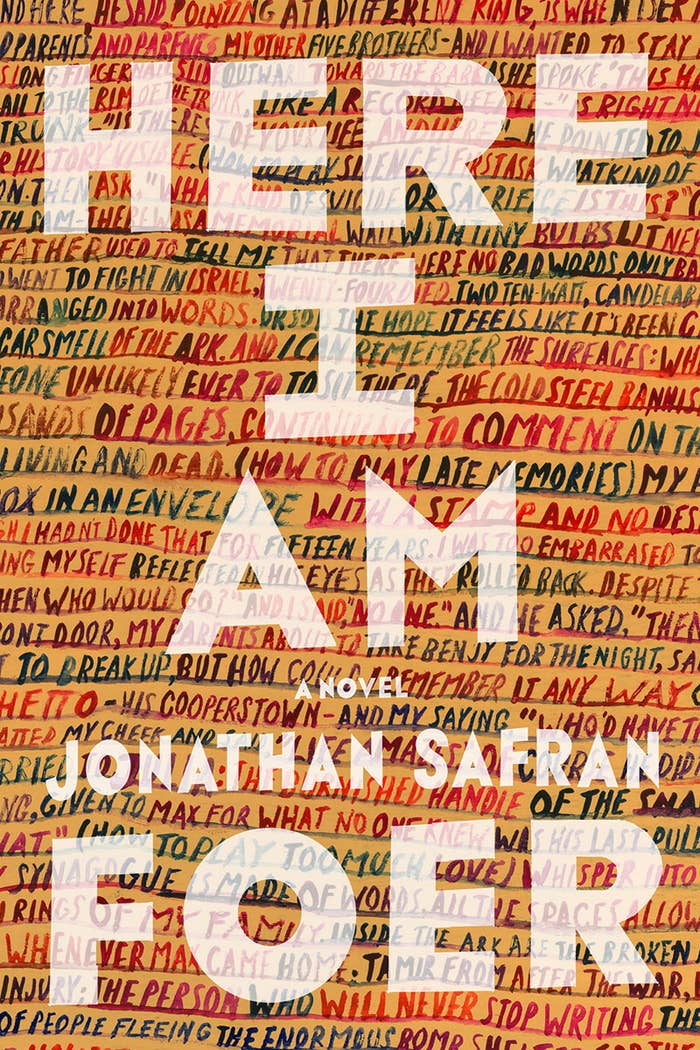 In a joint statement, Eric Chinski, editor-in-chief at Farrar, Straus & Giroux, Simon Prosser, publishing director at Hamish Hamilton and Penguin UK, and Nicole Winstanley, publisher at Penguin Books Canada, said:
What should a book cover look like for an author as original, as questing, and as full of aliveness as Jonathan Safran Foer? The answer, since the start, has come from the brilliant graphic imagination of gray318, aka Jon Gray – and it is a thrill to see how he has risen to the challenge of representing to the world what we all feel is Jonathan's greatest book yet.
The cover was hand-painted by designer Jon Gray, and you can see the work in progress here: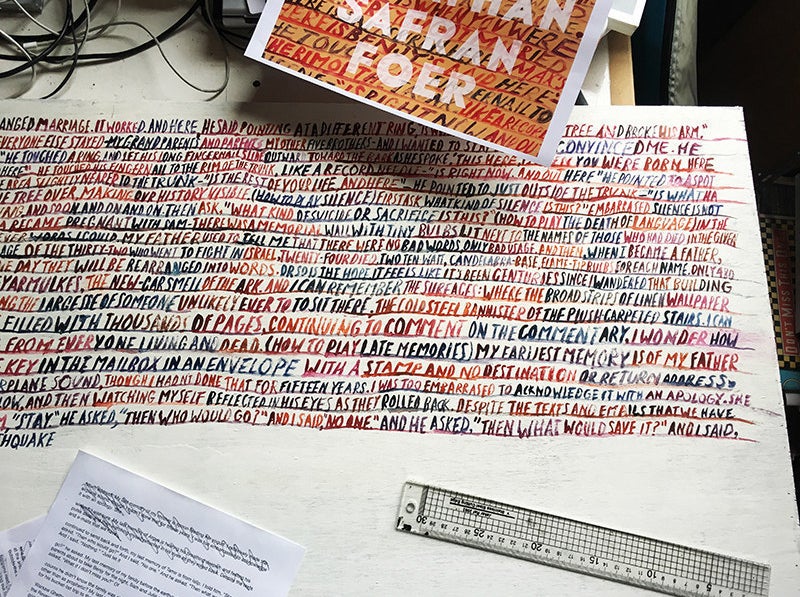 "I lucked out the day I got briefed to design a cover for a first-time novel called Everything Is Illuminated," Gray told BuzzFeed. "Fourteen years later and I'm still riding that luck.
"Here I Am is another huge, bold, and brave book and a daunting challenge to meet in design terms, but as with all of the projects we have worked on together, Jonathan's enthusiasm and hunger to explore are infectious. He is full of ideas and encouragement and we always end up with something new and exciting and often a long way from where we started. Each of Jonathan's books has its own personality and place and I hope this cover reflects that. Long may my luck continue."