There's A Neon Warehouse In London And It Is Basically Heaven
God's Own Junkyard in Walthamstow is a neon cathedral.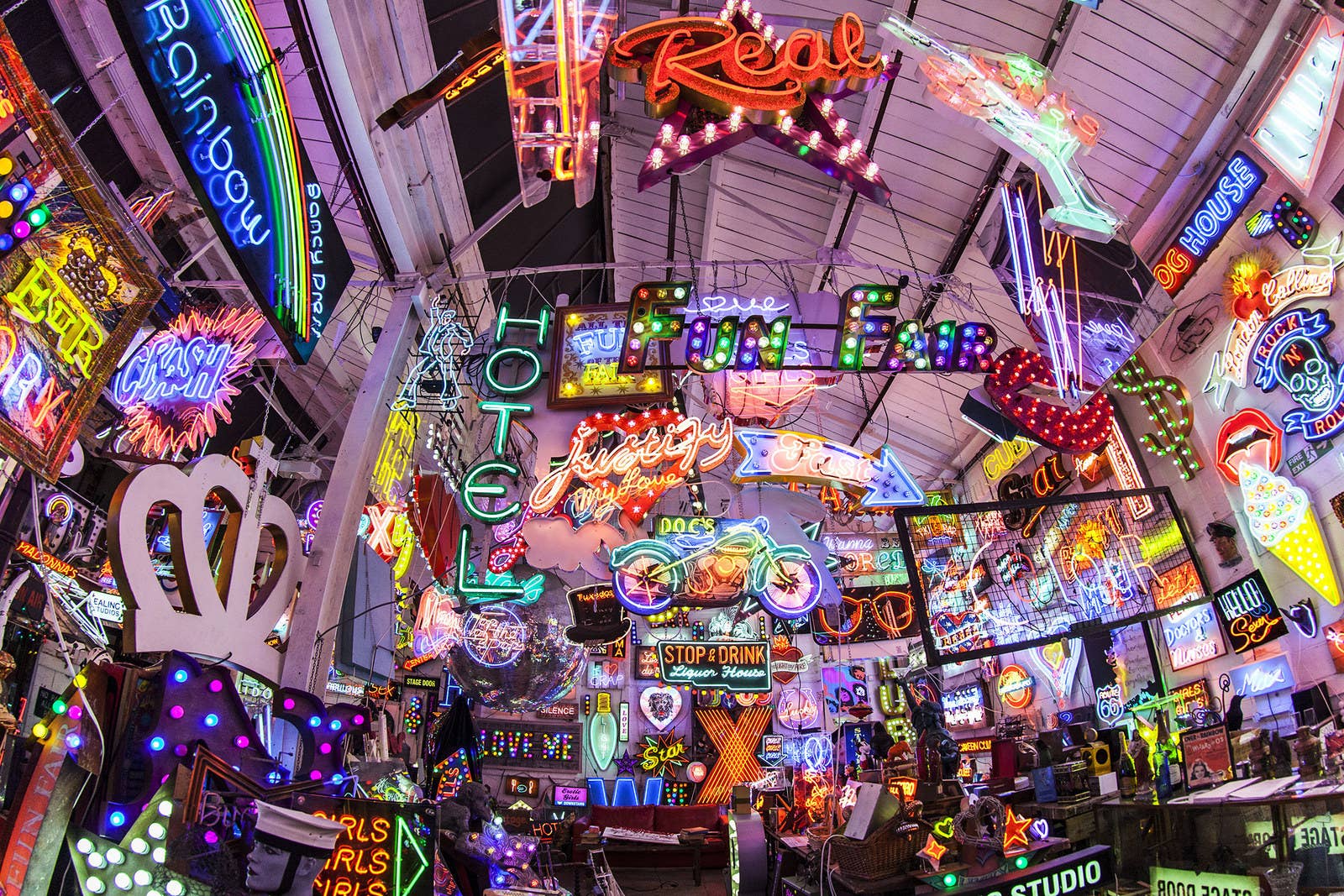 Tucked into an east London industrial estate a 10-minute walk from Walthamstow station, God's Own Junkyard is a shrine to the art of neon sign–making, featuring hundreds of original and vintage designs. For fans of neon, it's like going to church.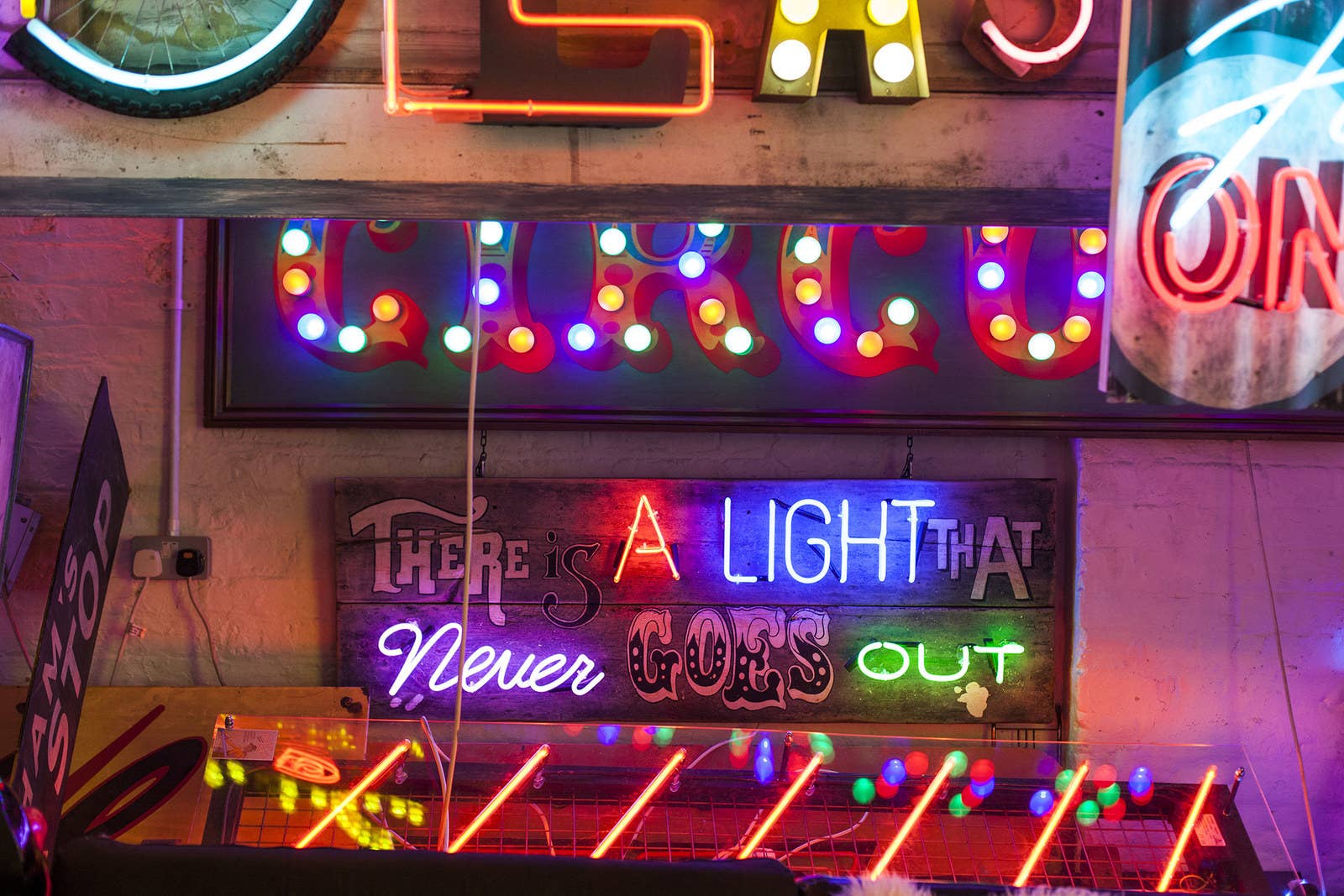 The collection was started by Chris Bracey, a graphic designer who joined his father's neon company in the 1970s and started making custom signs for the sex shops of Soho – he once told the BBC he did "99% of every sex establishment in Soho for 20 years".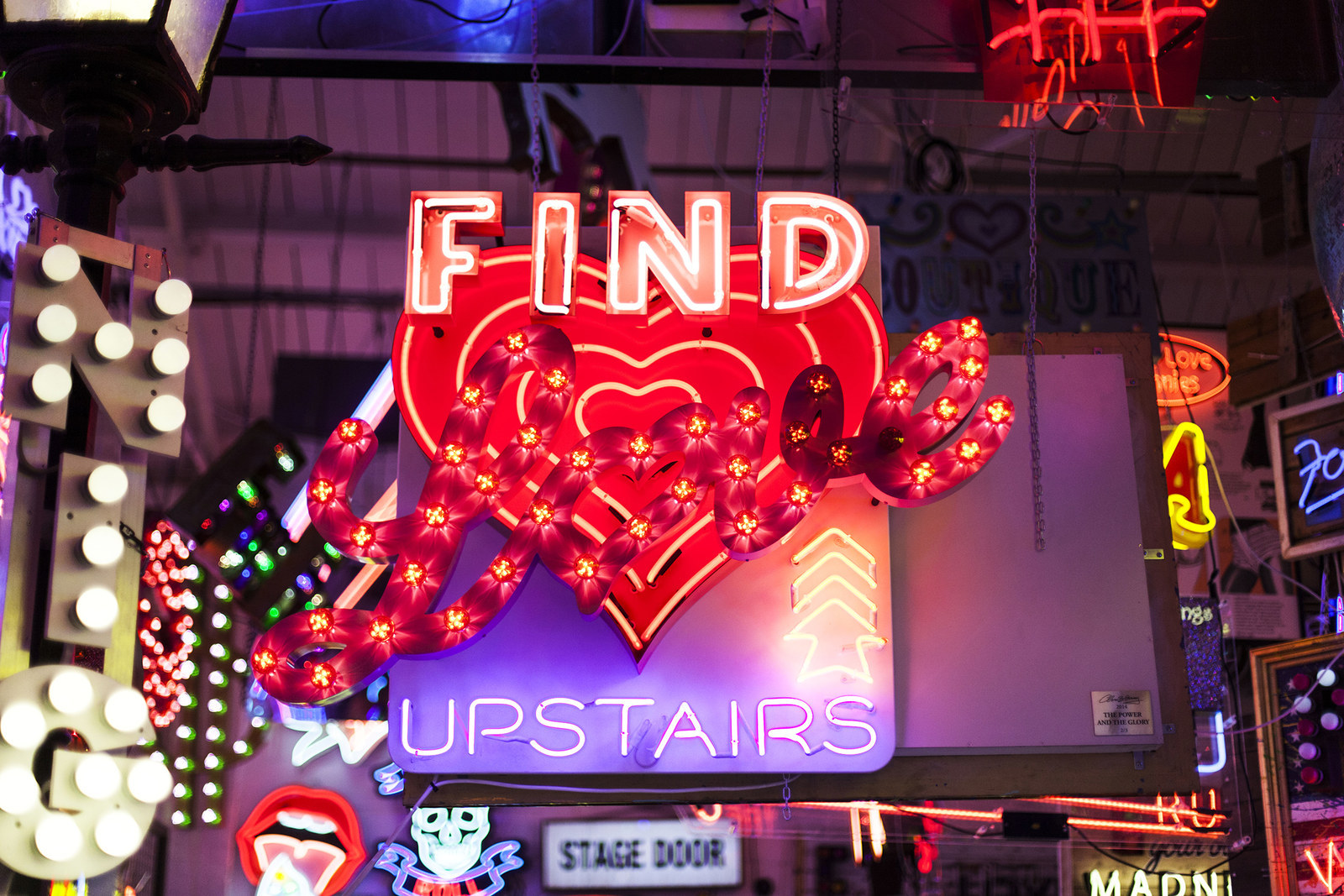 Hollywood soon came calling, and since the mid '80s the Braceys have worked with filmmakers such as Stanley Kubrick, Tim Burton, and Christopher Nolan, on films including Eyes Wide Shut, The Dark Knight, and Captain America: The First Avenger.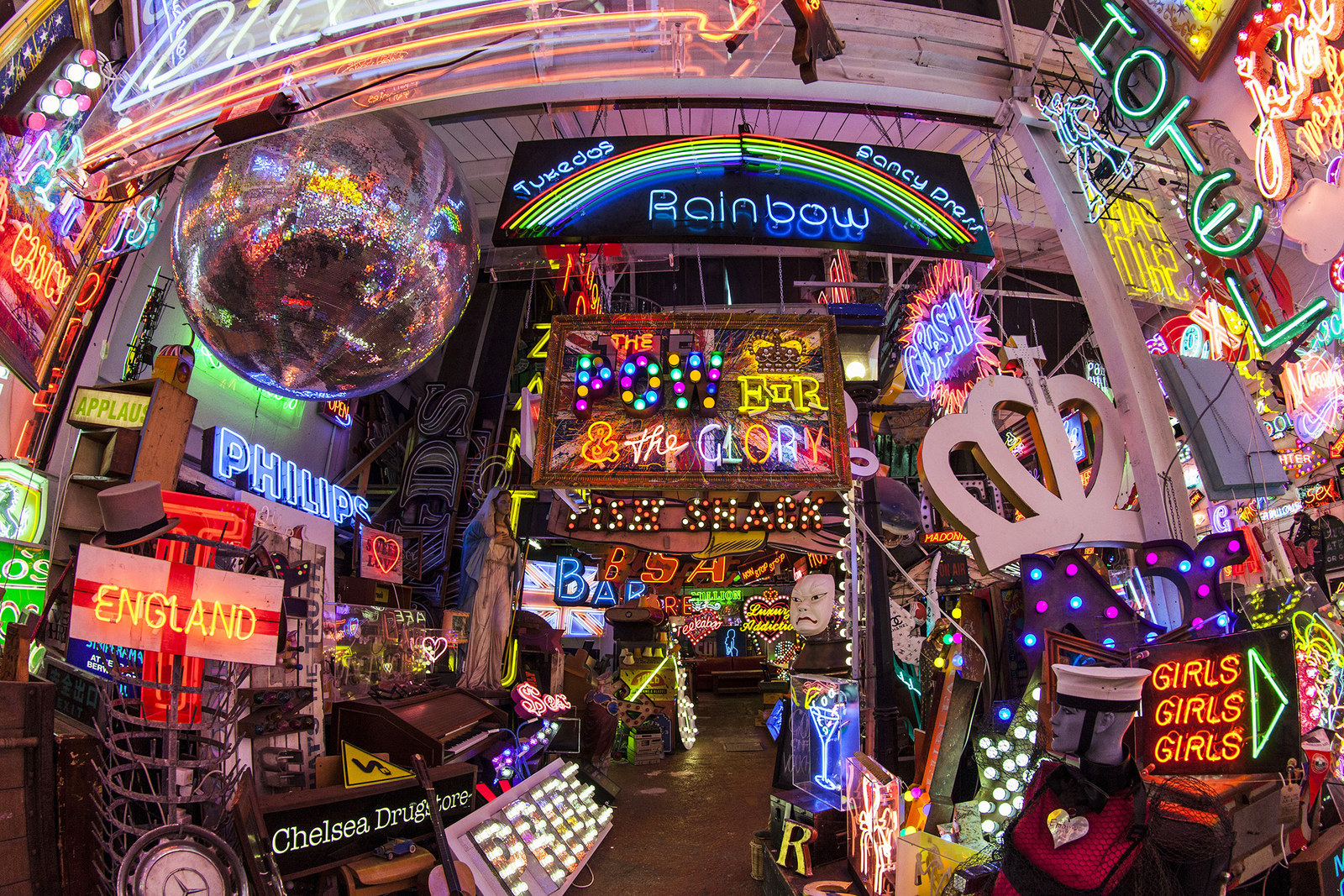 And it's not just films. Among the collection are dozens of other commissions: There's a neon British flag from a Kate Moss Rimmel ad, and a giant red X from Selfridges' window display, a collaboration with photographer David LaChapelle.
Sadly, Chris died in late 2014. Son Marcus now runs the business, handling commissions from the fashion world and Hollywood, alongside smaller projects, like the witty pop art murals he upcycles from reclaimed signs and letters.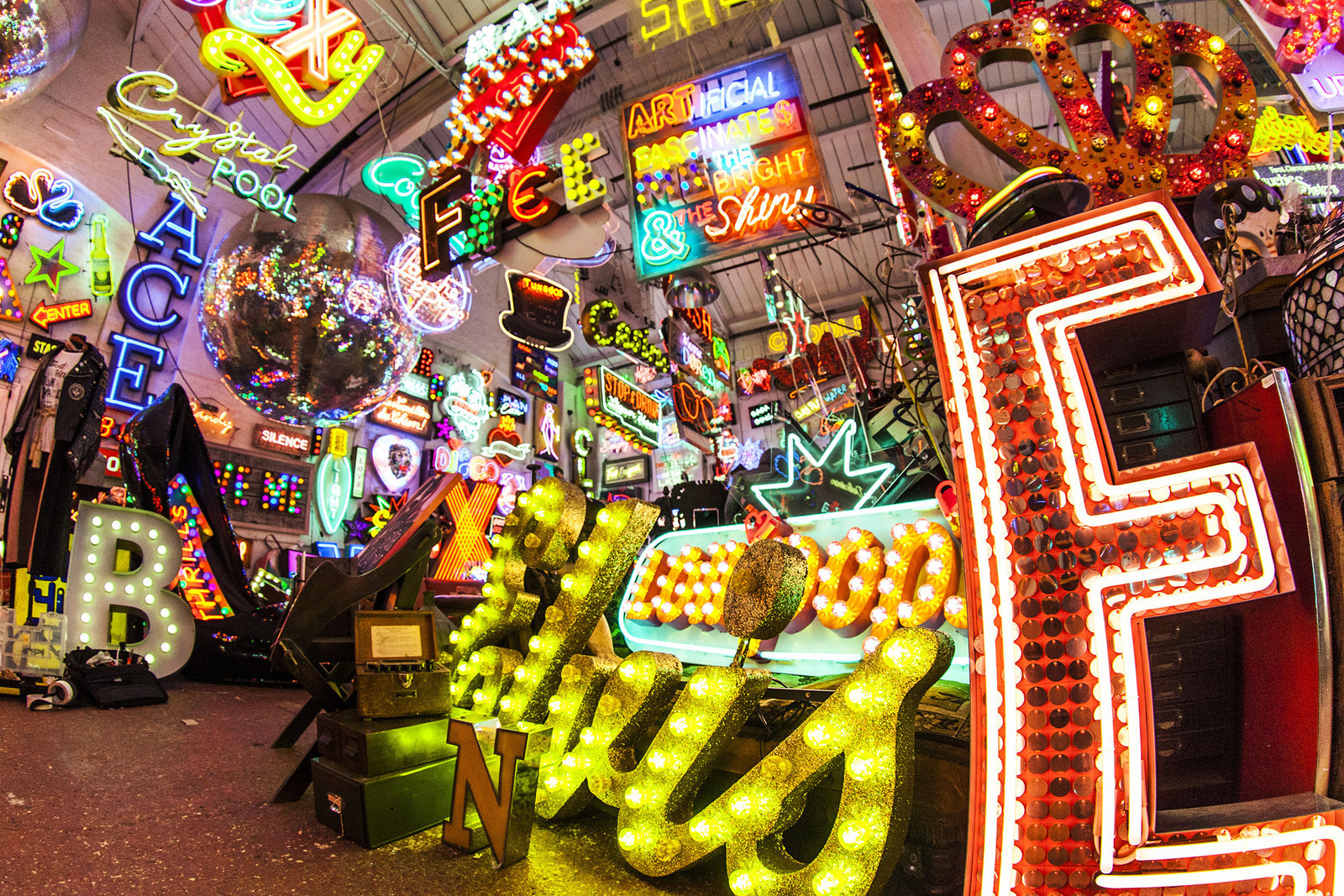 Most of the signage at God's Own Junkyard is for sale, but vintage and bespoke neon isn't cheap. Some of the smaller pieces go for £250–£300, while a lightbulb-adorned arrow with the word "thrills" in neon lettering goes for £5,000.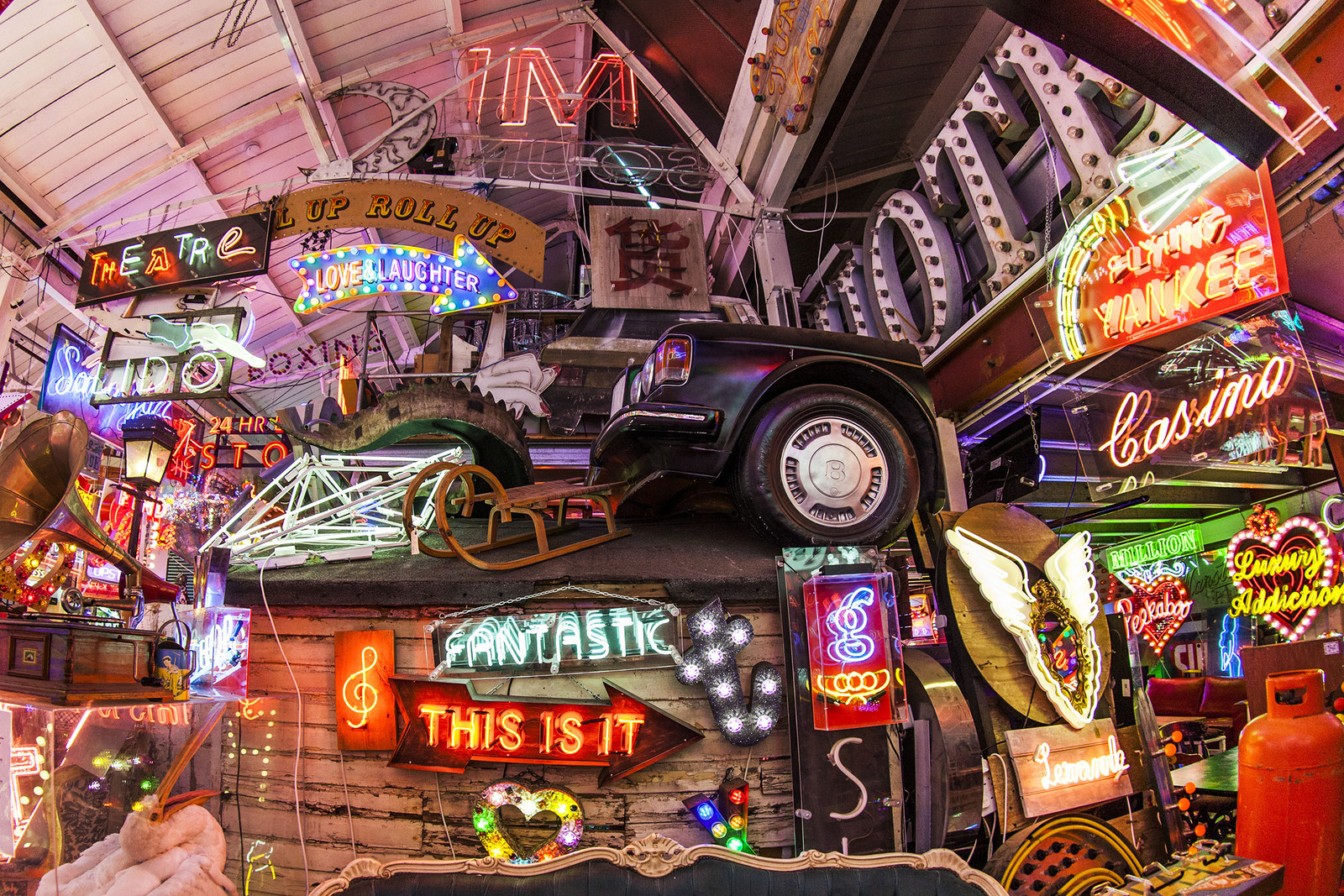 Thankfully for those on a budget, looking is free. God's Own Junkyard is open to the public on Fridays, Saturdays, and Sundays, with a cafe serving beverages and homemade cakes to patrons under a canopy of neon.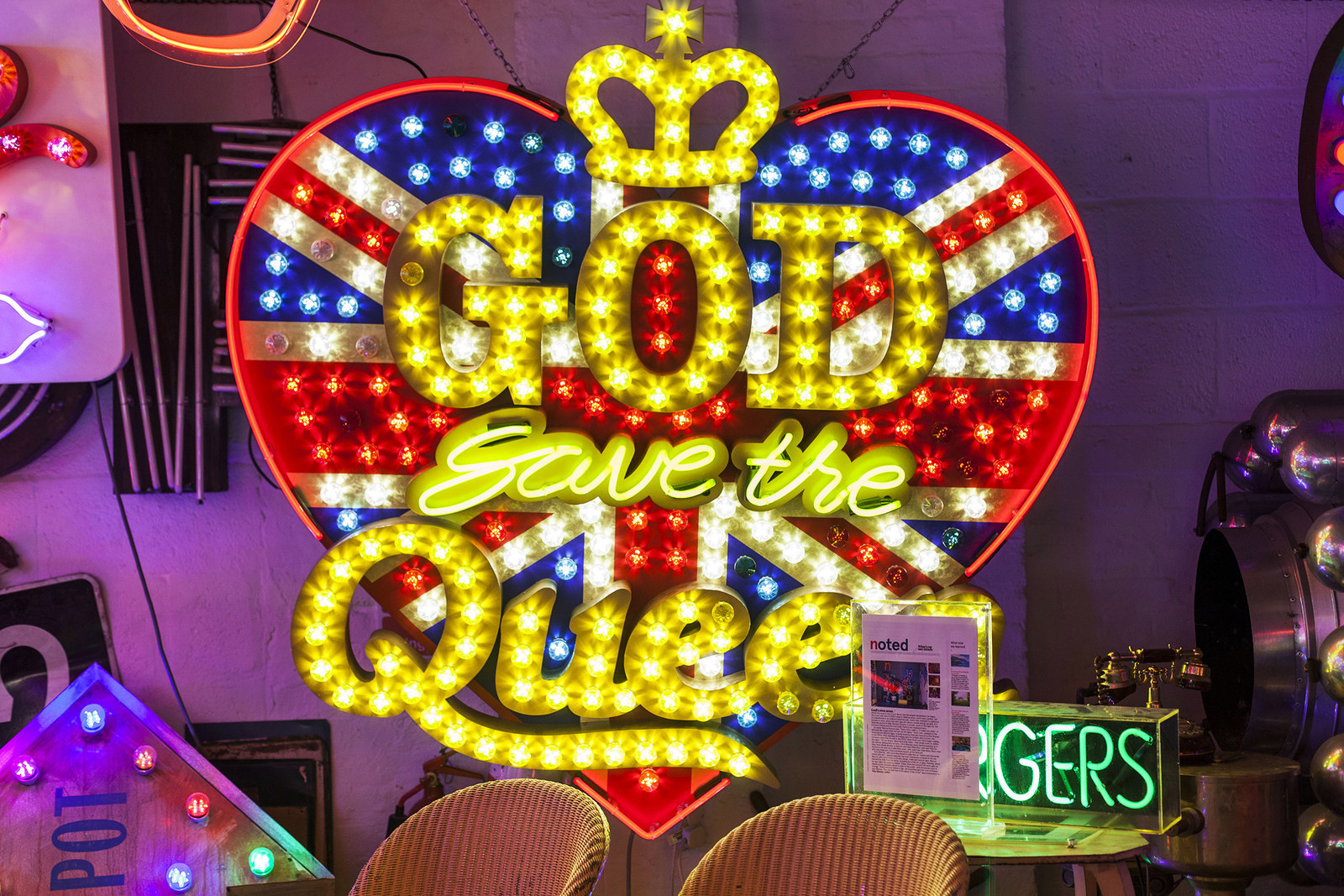 After going out of fashion with the advent of cheap LEDs, neon signs have made a comeback on modern shopfronts and interior signage – only now it's the trendy coffeehouses and cocktail bars embracing the art, rather than sex shops.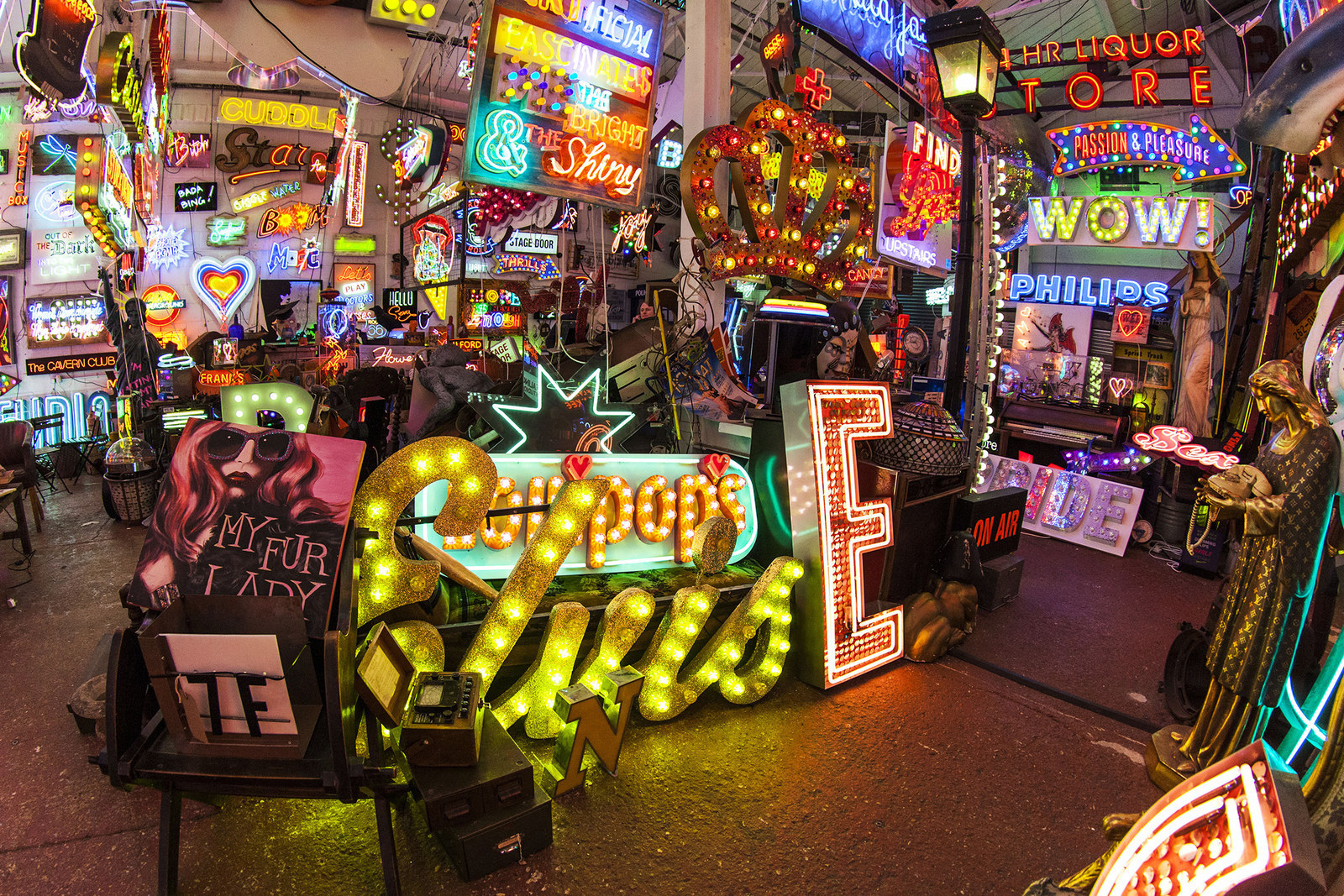 Marcus Bracey told BuzzFeed: "Neon went out of fashion in the '80s and '90s because of LEDs. They took LEDs as far as they could. Neon has more soul and passion. It's strangely addictive; people believe it has a spirit, a soul that warms you."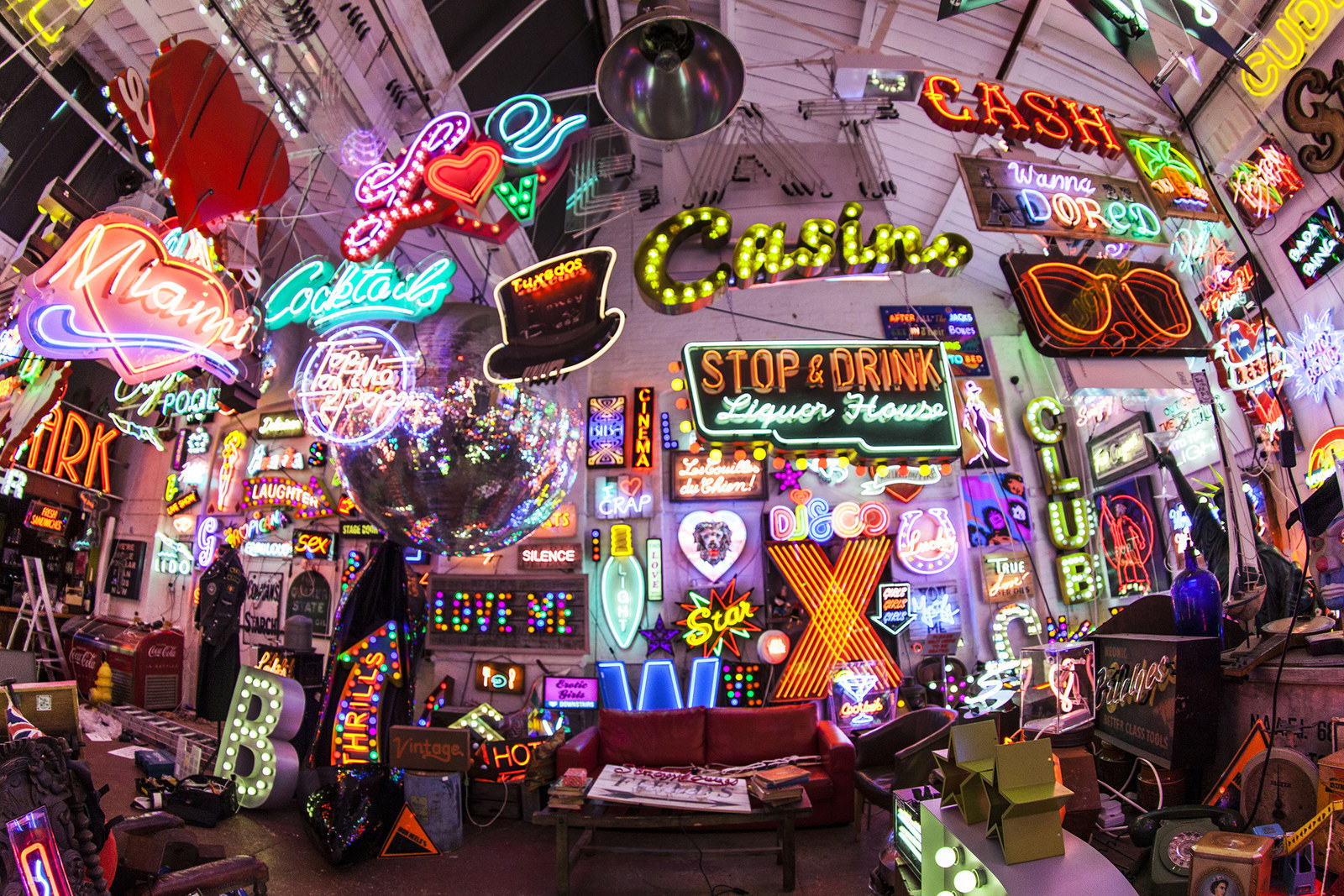 "There's nothing like turning a neon sign on when you get home."