1.
An ozone-free Levoit air-purifier with a three-stage filtration system that'll capture all the pet hair, dander, and other allergens floating around your home. Oh, and it also has over 30,000 5-star ratings!
Promising review: "This air purifier is great! I bought it because there was a lot of pollen and cat dander in my house which was making my asthma flare-up. Since I've got this air purifier, the cat odor has decreased and I don't need to use my inhaler as much. The noise is very quiet and not interruptive for me. Overall, I love this item and totally recommend it." —Dana
Get it from Amazon for $89.99+ (available in two colors and a two-pack).
2.
A pair of waterproof ankle boots if you absolutely despise the bulky look and feel of normal rain boots. They look way more sleek but will still keep your feet dry during those dreaded April showers.
Promising review: "I have pretty wide feet and usually have trouble finding rain boots that actually fit. I usually have to buy them in wide or extra wide width depending on the style. These Hush Puppies rain boots are the only pair of rain boots that fits me in normal width. It is still a tad bit tight but it's not uncomfortable because the rubber is so soft and sort of stretchy. The foot bed is cushy and very comfortable. I walked on them for a couple of hours and it didn't make my feet sweat. I love how easy it is to put them on using the tab on the ankle." —R. Mae
Get it from Amazon for $55.97+ (available in sizes 6–12 and five colors).
3.
An insect repellent with a special blend of all-natural ingredients like witch hazel and lavender to stop your arm from becoming an all-you-can-eat buffet for mosquitoes.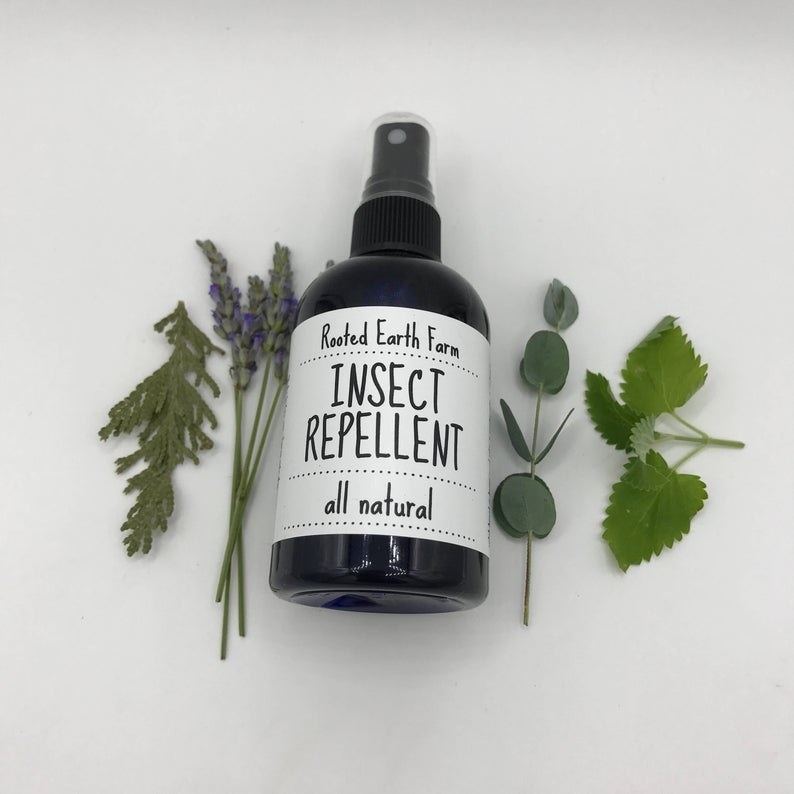 Promising review: "My husband applies this just before working at the golf course in this soggy spring, and it's keeping the bugs away. We are so pleased to find a natural solution!" —Jill
Rooted Earth is a small Etsy shop based in Casco, Maine that specializes in small batch skin care made with herbs grown on the owners' farm.
Get it from Rooted Earth on Etsy for $12.99+ (available in three sizes).
4.
The wildly popular Bug Bite Thing, which uses the simple power of suction to alleviate post-bite itching and swelling. It works on everything from mosquito bites to bee stings, so you'll probably want this in your pocket at all times.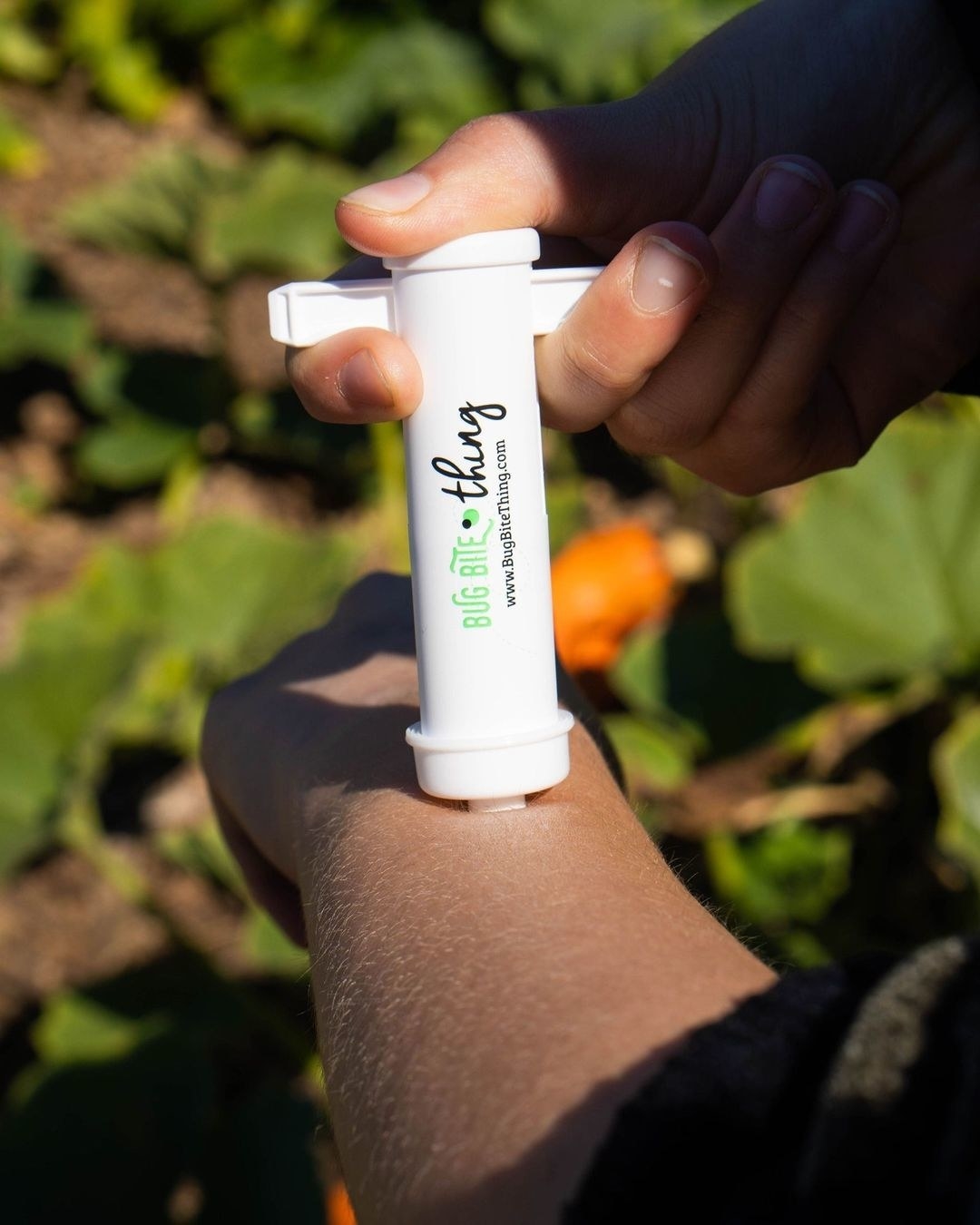 Promising review: "I cannot stress to you enough how much better this simple little tool has made my quality of life during summer in Ohio. It rains a lot. There are a lot of mosquitoes. Omg so many mosquitoes. I have horrific allergic reactions to mosquito bites. We're talking bumps swelling to the width of softballs within minutes of the bite. This tool doesn't make those bumps go away, but it stops the itch IMMEDIATELY.
I was a huge skeptic; how could a little suction cure this agonizingly itchy allergic reaction? I'll be honest. I still really don't know how it does, but it provides instant relief that no pill, cream, or injection ever has ever achieved for me. If you live anywhere where insect bites are common, you need to own one of these!" —Customer
Get it from Amazon for $9.99 (available in three colors).
Promising review: "I love these curtains. As an adult who has them in her bedroom, I can say the star cutouts are awesome. Aside from being fun, these curtains let in just the right amount of light. Obviously, they're not blackout curtains, which is what I want for my bedroom. It allows the room to gently brighten as the sun rises.
When the sun is out at full strength, enough light gets through to bathe the room in a very soft and gentle glow of light. That means the entire room is in shadow, but not so dark you bump into things." —Mari
Get a set of two panels from Amazon for $22.99+ (available in eight sizes and six colors).
6.
A pack of shower steamers, which are basically like bath bombs for those of us without a tub. Throw it on your shower floor and let the 100% eucalyptus essential oil clear your sinuses and make you feel like you're at a serene spa away from spring weather.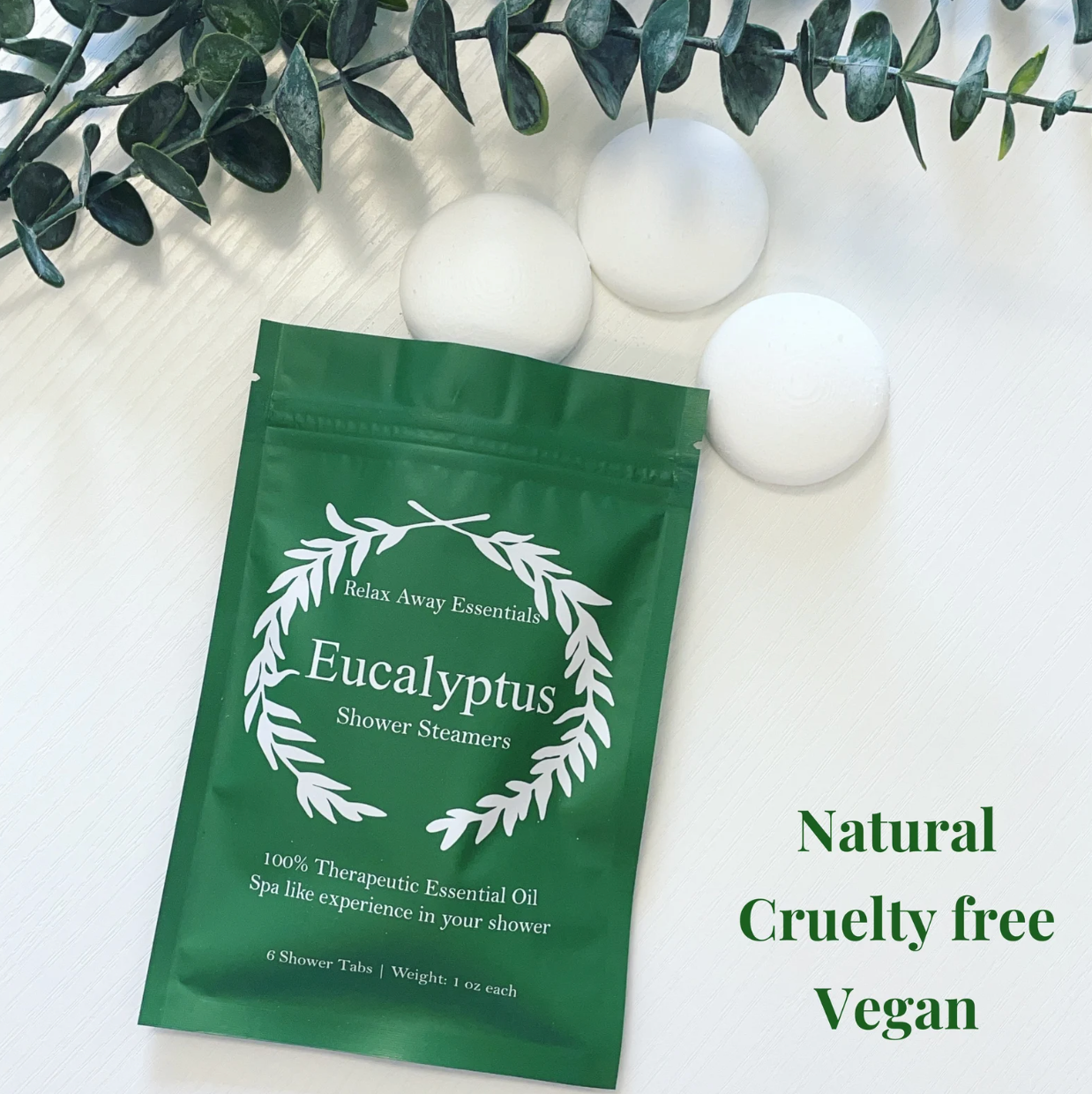 Promising review: "These shower steamers are amazing! The scent is so strong and really helps clear sinuses. I will definitely be placing another order!" —Ashley
Relax Away Essentials is a small Etsy shop based in St. Louis, Missouri.
Get a bag of six from Relax Away Essentials on Etsy for $13.95.
7.
Or a popular pouch filled with eucalyptus leaves if you want an even more natural experience. You can tie it to the showerhead or your tub's faucet and let the steam release all that eucalyptus goodness to relieve some of those allergy-induced headaches.
Promising review: "This might have been the best smelling package I have received. The eucalyptus was so fragrant right out of the package. I tied it around my shower head and, wow! The smell was amazing! Highly recommend." —Ines J.
Eucalyptus Blooms is a small Etsy shop based in Charlotte, North Carolina.
Get a pack of three from Eucalyptus Blooms on Etsy for $11.99+ (also available in a pack of five).
8.
A sinus rinse bottle to clear your nasal passages of any irritants that might be making your allergies even worse. Simply hold it up to your nasal passage and let the stream flow from one nostril to the other to flush out all the gunk.
The bottle comes with 30 nasal wash salt packets so you can get to flushing right away!
Promising review: "Love the design of this. Very practical and easy to use/clean. If you haven't used a Neti pot before, the first time is a lot like getting dunked in a swimming pool. You have to learn to relax your nasal passage and become accustomed to the water flowing from one nostril into your sinuses then out the other nostril. It is all gravity fed, so obviously lean your head heavily to reduce the amount that ends up flowing into your mouth.
By your second attempt, this becomes easy. After a week of using this, I noticed my ear canals clearer even. The first use left my nose clean and clear. Seriously, if you are suffering with congestion/allergens, try this (or another neti pot) out. It is simple logic. Flush your entire nasal path, reduce allergens. Nothing fancy, just cleaning your pipes." —Matthew Martin
Get it from Amazon for $13.85 (available in two colors).
9.
A genius windproof umbrella that not only folds in upside down for easier storage, but also has a helpful C-shaped handle you can slide your wrist through to keep both of your hands free.
Promising review: "I live in Ohio, where spring is just a constant barrage of cold rain and wind. This umbrella is incredibly helpful for dealing with these conditions and I am so happy that I decided to buy it. It opens and closes easily, it's lightweight, and the design on the inside makes me hate everything just a little bit less." —A. Schoonover
Get it from Amazon for $19.99+ (available in 11 patterns).
10.
A foot file for anyone who simply hates spring because their feet are never ready for sandal weather. This grater will grind away at calluses and have your heels and toes looking silky smooth in no time.
Promising review: "OMG, these should be standard issue to every human. I've bought them all, the cheap foot files, the expensive ones, the Ped Egg and even a foot file from that direct sales nail wrap company. None of those remotely compare to this one. I thought I was reduced to course heels forever; no more! With just one use my heels are fabulous! The callouses this thing removed was absolutely disgusting, but i couldn't be happier. You won't be disappointed!!" —JMart
Get it from Amazon for $8.95.
11.
A pack of mosquito wipes that are so much easier to travel with than a can of bug spray. You can directly wipe these bad boys onto any exposed skin and watch as those mosquitos fly away in pure disgust.
Promising review: "I'm that person who always gets eaten alive by mosquitoes. It's been such a problem that I normally use heavy sprays like Deeps Woods OFF. I got really tired of how greasy and stinky these sprays were. So I tried these wipes and LOVE them. They have a pleasant scent and are not greasy at all. I went outside at 7:15 a.m. on a muggy overcast but warm morning to do yard work– prime conditions for skeeters – and am pleased to say I got ZERO bites!" —lthornton79
Get a pack of 15 from Amazon for $4.98.
12.
An all-natural deodorant for those of us who start sweating at the mere mention of spring. These aluminum-free formulas will banish bacteria and keep you smelling as fresh as the spring daisies you hate.
Promising review: "Listen here, I've been searching for a deodorant for a long time. I have overactive armpit sweat glands. I was on the hunt for deodorant that wasn't toxic and actually worked. Almost every deodorant that I would use would work for maybe the first hour and would smell really great. But sometimes I wear this deodorant two days in a row without showering and I can't smell any B.O. from myself at all!!! I'm a stay at home mom/ homeschool mom of five. So I'm very busy and sometimes I literally don't have time to shower. I LOVE this deodorant!" —Alison P.
Deep Well Botanicals is a small Etsy shop based in Overland Park, Kansas.
Get it from Deep Well Botanicals on Etsy for $3.35+ (available in two sizes and 14 scents).