We hope you love the products we recommend! All of them were independently selected by our editors. Just so you know, BuzzFeed may collect a share of sales or other compensation from the links on this page if you decide to shop from them. Oh, and FYI — prices are accurate and items in stock as of time of publication.
1.
A Maybelline Dark Circles Treatment Concealer — it proves you don't have to spend a lot of money for high-end results. It's perfect for when you need to fool everyone into thinking you got a full night's sleep, when in reality you were up watching Is It Cake? all night. 
Check it out on TikTok here! 
Promising review: "Throughout high school I never knew how to do makeup. But then I heard this product was the absolute best on TikTok. And trust me, they were not lying. It has really good coverage and hides my 'raccoon eyes.' And the best part is that a little bit goes a long way. So if you're starting out or want to try something new I definitely recommend you try this out." —Liela Lee

Get it from Amazon for $5.89+ (available in 18 shades).
2.
A pack of cleaning tablets that'll clean your dishwasher for you, because I bet you didn't know you should be cleaning it. These will break down lime and mineral buildup so your dishes come out looking as sparkly as they do in all those dish soap commercials.

Promising review: "After using this product, I am happy to report that my $5 investment saved me over $500. I was ready to replace my dishwasher due to super cloudy glasses, residue, and just not getting clean. Then, I became aware that the water softener no longer was doing its job, so I had the rental company replace it. Dishwasher performance improved somewhat. I decided to do two more loads before deciding to purchase a new one. Then I saw a product test review for Affresh in a magazine. I was ordering some stuff from Amazon anyway, so I added that to my order. When it came, I tossed one of the tablets into the bottom of the full machine, per instructions, and ran the regular cycle. I did not expect the results I got! My glassware that I thought was permanently etched and ruined came out like new. Same with cutlery. The difference is unbelievable. I will use this faithfully on a monthly basis, as recommended. I can even put it on my subscribe and save order, so I will get a new pack every six months. I am amazed!" —Sheila

Get a pack of six from Amazon for $8.99.
3.
A headrest trash bag so you can stop throwing those McDonald's wrappers in the passenger seat. It's called growth, and we love that journey for you.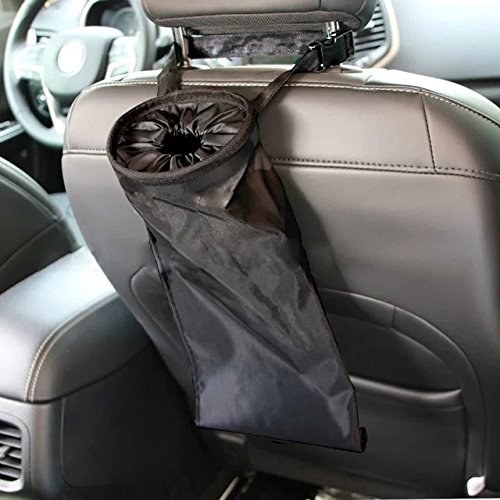 It has an adjustable belt to fit around your headrest and can be washed clean!
Promising review: "Purchased this to replace the plastic garbage bag that I use to put garbage dropped in the car by yours truly or my passengers. This bag is more appealing and not in the way. Its size holds enough that I get to empty once a week. Can hold even the medium-size drink from Burger King." —YeeBuyer
Get it from Amazon for $7.99 (also available in a pack of two).
4.
A pack of mosquito wipes that are so much easier to travel with than a can of bug spray. You can directly wipe these bad boys onto any exposed skin and watch as those mosquitos fly away in pure disgust.
Promising review: "I'm that person who always gets eaten alive by mosquitoes. It's been such a problem that I normally use heavy sprays like Deeps Woods OFF. I got really tired of how greasy and stinky these sprays were. So I tried these wipes and LOVE them. They have a pleasant scent and are not greasy at all. I went outside at 7:15 a.m. on a muggy overcast but warm morning to do yard work– prime conditions for skeeters – and am pleased to say I got ZERO bites!" —lthornton79
Get a pack of 15 from Amazon for $5.29.
5.
An exfoliating glove with immediate results you can actually see — seriously, the dead skin just clumps up and rolls right off of your body. It's somehow satisfying and gross at the same time.
Promising review: "I have very thin and light body hair so any form of removal (shaving, waxing, etc) usually leaves me with a lot of ingrown hairs. I've tried body scrubs and washcloths and neither really do a great job. I saw this product recommended by a dermatologist on TikTok and thought I'd try it, it's amazing! I also have very sensitive skin and this mitt doesn't leave my skin irritated at all." —Kat

Get it from Amazon for $7.99 (also available in a two-pack).
6.
A L'Oréal repairing hair treatment that takes just eight seconds — yes, eight seconds! — to repair damage and restore shine. Apply it after shampoo (but before conditioner) and let the amino acids and "lamellar water technology" work its magic to smooth your hair without weighing it down.
Promising review: "I don't usually do reviews on products, but for this one I absolutely have to. I have 3c type hair and struggle with a lot of breakage, unmanageability, and moisture. When my mom mentioned this product to me, I didn't take her seriously because of the simple fact that we have two completely different hair textures. I never would have thought this brand would work on my hair ... I have never in my 22 years felt my hair like this. I feel like I have a completely different head of hair. This product is so amazing and I will FOREVER be using this product in my hair regimen." —Theressa Hailey
Get it from Amazon for $8.97.
7.
A stainless-steel tongue cleaner so you can scrape away all the nastiness in your mouth that's been giving you a terrible case of morning breath. It's the companion your toothbrush has been waiting for.
Promising review: "Unfortunately I, like many, suffer from bad breath and have tried so many things to stop it. I read that sometimes it's the germs on your tongue that can cause it, so I went crazy trying to brush my tongue. Of course, we all know how that ends — gagging, watery eyes, and it still looks like that gross film is on your tongue. I finally decided that maybe it was time to get a tongue cleaner and it had to be a stainless-steel one because they are easier to clean and sterilize. This product is really easy to use and I can get very far back on my tongue without activating my gag reflex. Also, it doesn't have the feeling like brushing with a toothbrush does. This cleaner just glides across my tongue, taking all the icky germs and bad breath with it. I love my nice new fresh breath and bolster of confidence!" —jordanlauren
Get it from Amazon for $7.56 (also available in a pack of two and 12).
8.
A laundry kit that lets you freshen up your dry clean only items at home — because honestly, has anyone been to the dry cleaners in the last two years? Simply pop your garments and one of the sheets in the dryer for 20 minutes — then get excited that your A-list clothes are back in the game!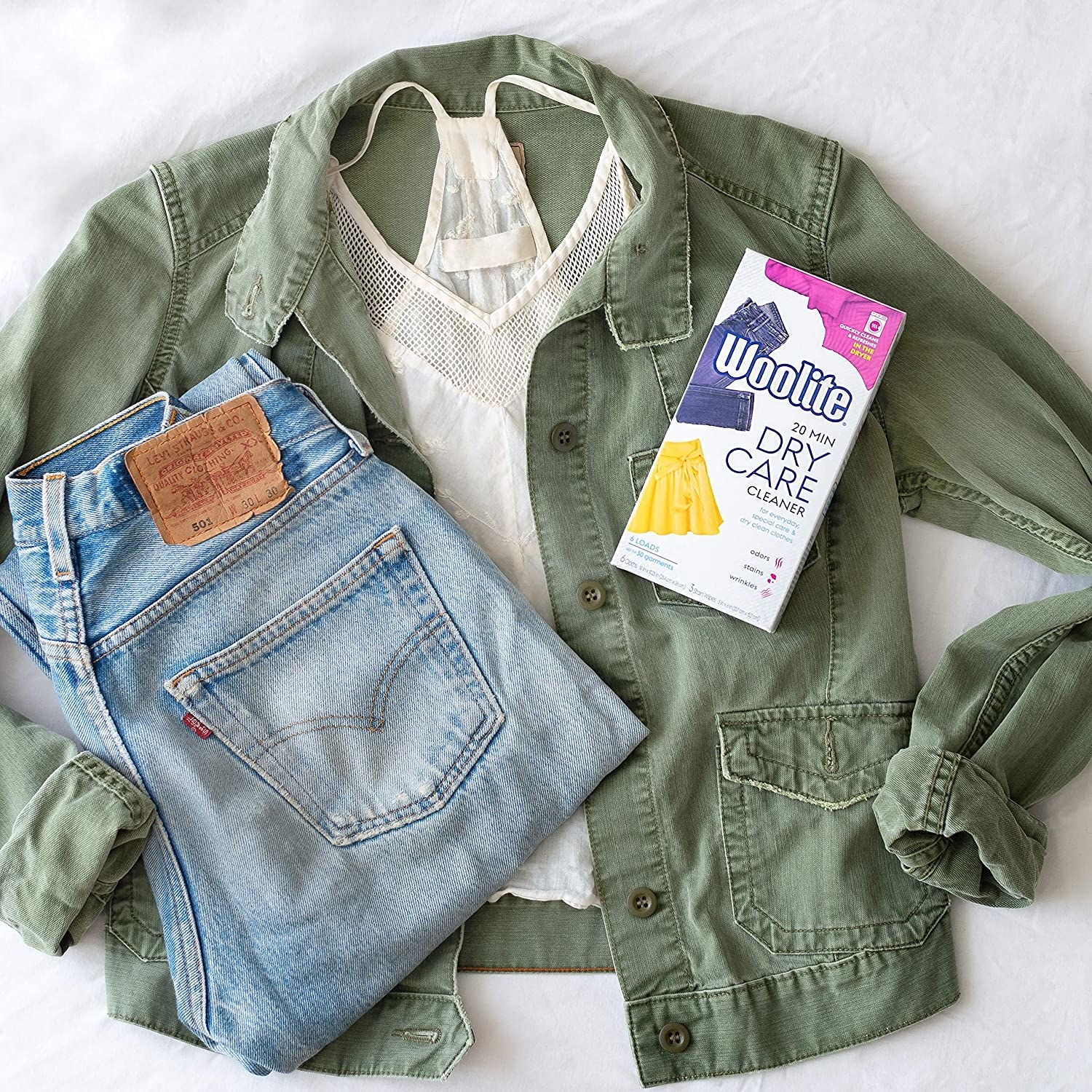 Promising review: "Recently I purchased a gorgeous peacock blue, knee-length winter coat from a thrift store. I was not eager to take it to a dry cleaner due to the high charges in our area. My dear friend recommended Woolite At Home Dry Cleaner. I purchase this item from Amazon and was so very pleased with the outcome. It is fresh, clean and substantially less expensive than a commercial dry cleaner. This product did an awesome job and will recommend to all in the future!" —Nina
Get a box of six from Amazon for $8.97 (also available in packs of 14, 24, and 42).
9.
E.l.f.'s Poreless Putty Primer to help your foundation glide on more seamlessly than ever. Just apply a thin layer, give it 30 seconds to absorb, then apply your foundation and watch as it basically becomes a real-life Instagram filter.
Check it out in action on TikTok here!
Promising review: "I saw this on TikTok and thought I'd take a chance. I have sensitive skin and have to watch what I use. I LOVE this product! Goes on smooth and you don't need to use a lot. I put it on before I put on my foundation. Makes a huge difference. Highly recommend and will buy again!!" —Leslie Mattingly

Get it from Amazon for $8.50.
10.
And a stash scrunchie that would be perfect for Gretchen Weiners — because it's full of secrets. There's a helpful little zipper pouch so you can stash some cash, keys, or the lip balm you always leave behind.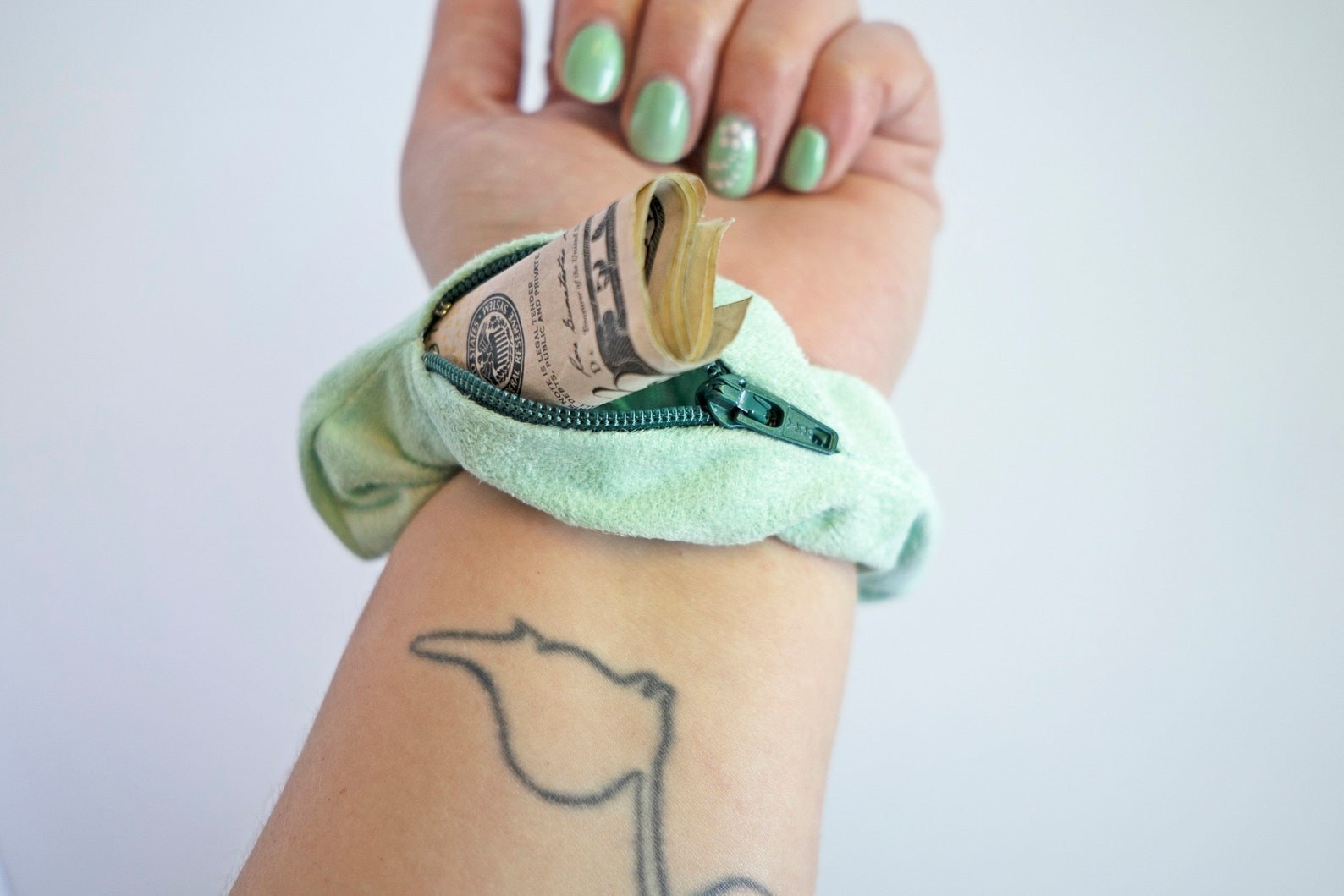 Promising review: "I bought this as a Christmas gift for my sister. She is loving using this to stash a key and cash in a safe place while she walks her dog." —Tamara H.
Hustle and Sew is a small Etsy shop based in Saint Helens, Oregon.
Get it from Hustle and Sew on Etsy for $6 (available in 14 colors).
All 10 of these are cheap and perfect, no notes.