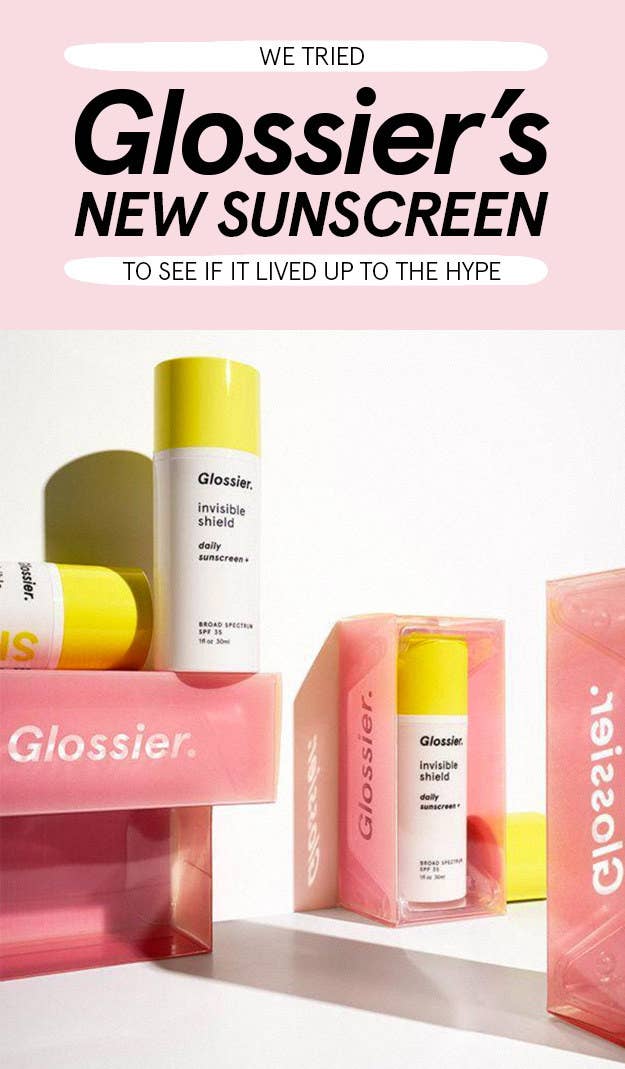 With summer around the corner, we decided to give this product a try to see if it lived up to the hype.
Zainab has sensitive, dry skin and tends to go for moisturizers with SPF.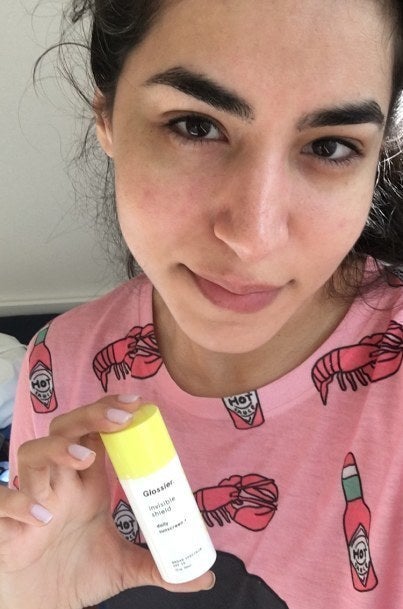 What's your skin like?
I have dry sensitive skin, prone to redness and flaking
How often do you normally war sunscreen?
I try wearing a moisturizer with sunscreen in it during the summer. I don't really bother with sunscreen in the winter cause I spend most my time indoors.
What did you think about the product?
It has a similar consistency to semen (LOL), but like pure clean unscented semen of a person who eats super healthy and works out all the time. It does not smell. It made my skin feel dewy, smooth and soft, similar to how a serum feels after application.I will definitely be wearing this everyday and recommending it to my friends!
Verdict: This product is a definite YYYAASSSS for me.
Jess has sensitive, combination skin and is always on hunt for the perfect sunscreen.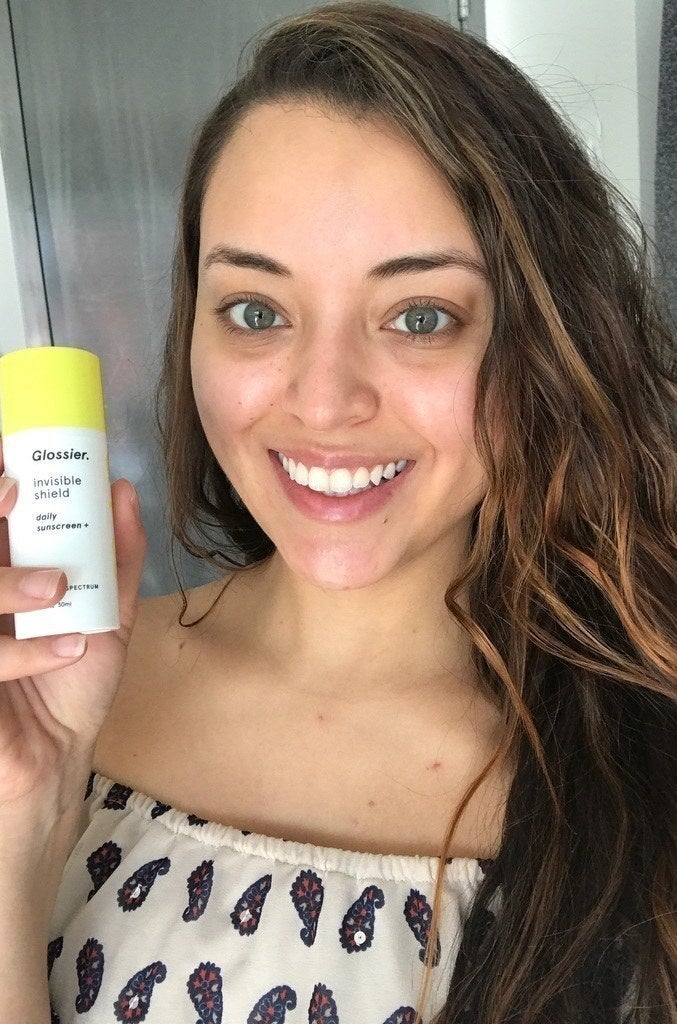 What's your skin like?
I have combination skin that is also sensitive, and lately it has been on the drier side because of the acne medication my dermatologist prescribed. I am always on the hunt for products that won't irritate my face or cause breakouts, but given the complicated nature of my skin, this is a very difficult task.
How often do you wear sunscreen?
One product I know I should never skip in my skin care routine is sunblock, but before trying Glossier's Invisible Shield, I honestly never found a sunscreen that I looked forward to applying.
What did you think about the product?
Unlike the thick, extremely white, and difficult-to-absorb sunscreens I've encountered in the past, Glossier's sunscreen smells nice and fresh, its formula is quick-absorbent, and leaves my skin looking radiant! After using the product for about a week, it has become a MUST step in my routine as no new breakouts have appeared on my face, and the gel-like formula leaves my skin looking glowing all day long.
Verdict: It would be a YASSSSS for me
Daniela has oily skin and was looking for a product she could wear daily.
What's your skin like?
I had dry skin up until a few years ago, now I have oily skin. By 3 p.m. my t-zone and cheekbones are nice and shiny.
How often do you wear sunscreen?
I try to make sure I wear it every day. I have freckles, so my skin is very sensitive to the sun, but most sunscreens leave my skin oilier than it already is, so I sometimes purposely skip it, which is NOT a good idea.
What did you think about the product?
I'm a Glossier fan overall, so when they launched the Skin Shield I was very excited to try it. I've always struggled with finding an everyday sunscreen that doesn't make my skin look like it belongs inside a Krispy Kream box by the end of the day, but I'm happy to report I think I've found the one. As far a texture, I've never seen anything like it before. It's water-based, so it's light and refreshing on the skin, without leaving greasy residue. It feels like you're not wearing anything, and it kind of smells like grapefruit, which is nice, but not overpowering. It also ~shields~ your skin from pollution, which could cause winkles and premature aging, so that's a plus.
Verdict: FUCK YAAAS.