Fashion month is in full swing, so for the next couple of weeks we can expect Kendall Jenner to be credited with "starting a trend" that has been around forever, and of course, plenty of controversial stuff. Because fashion — especially high fashion — can be tone-deaf and problematic AF.
For example: Russian couture designer Ulyana Sergeenko thought it would be a good idea to send blogger and fashion darling Miroslava Duma a welcome note that said "To my niggas in Paris." And, Duma, for whatever reason, uploaded it to her Instagram stories with a heart emoji.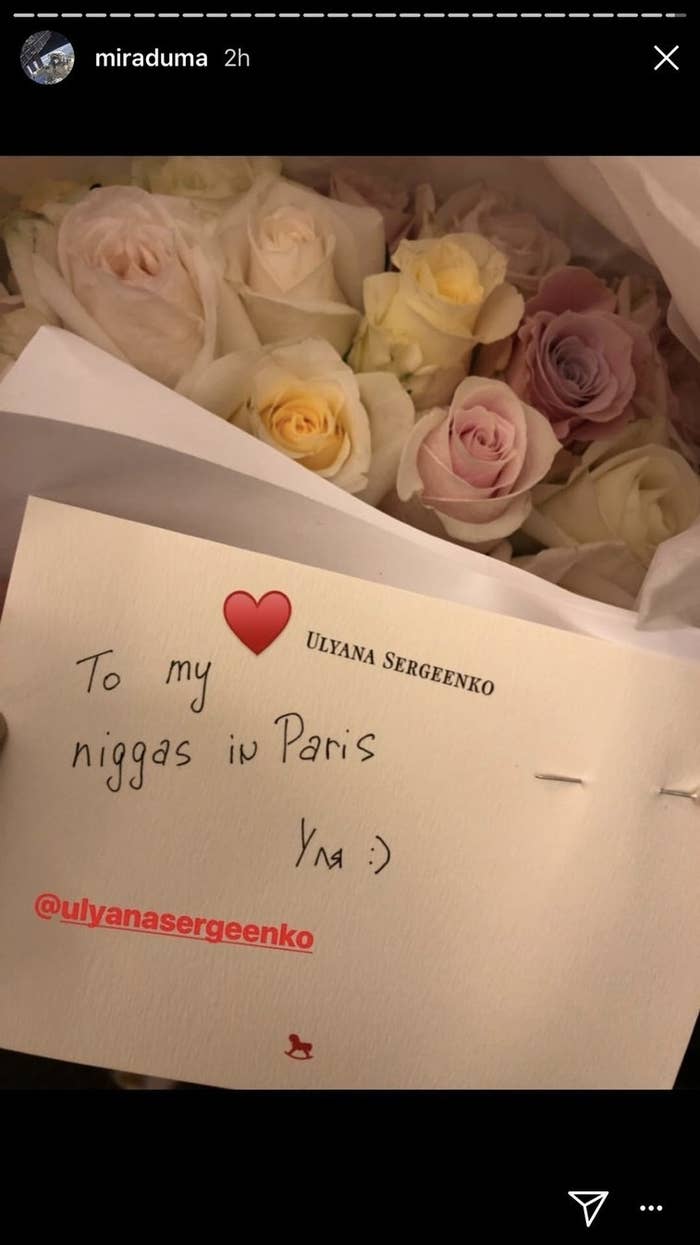 Now both women are facing serious backlash over it, and fashion insiders as well as people on social media are calling them out.
As predicted, they both issued apologies shortly after. Duma's was pretty standard:
But her apology wasn't enough, and she's already been dropped from the board of the the Tot, a parenting brand she cofounded.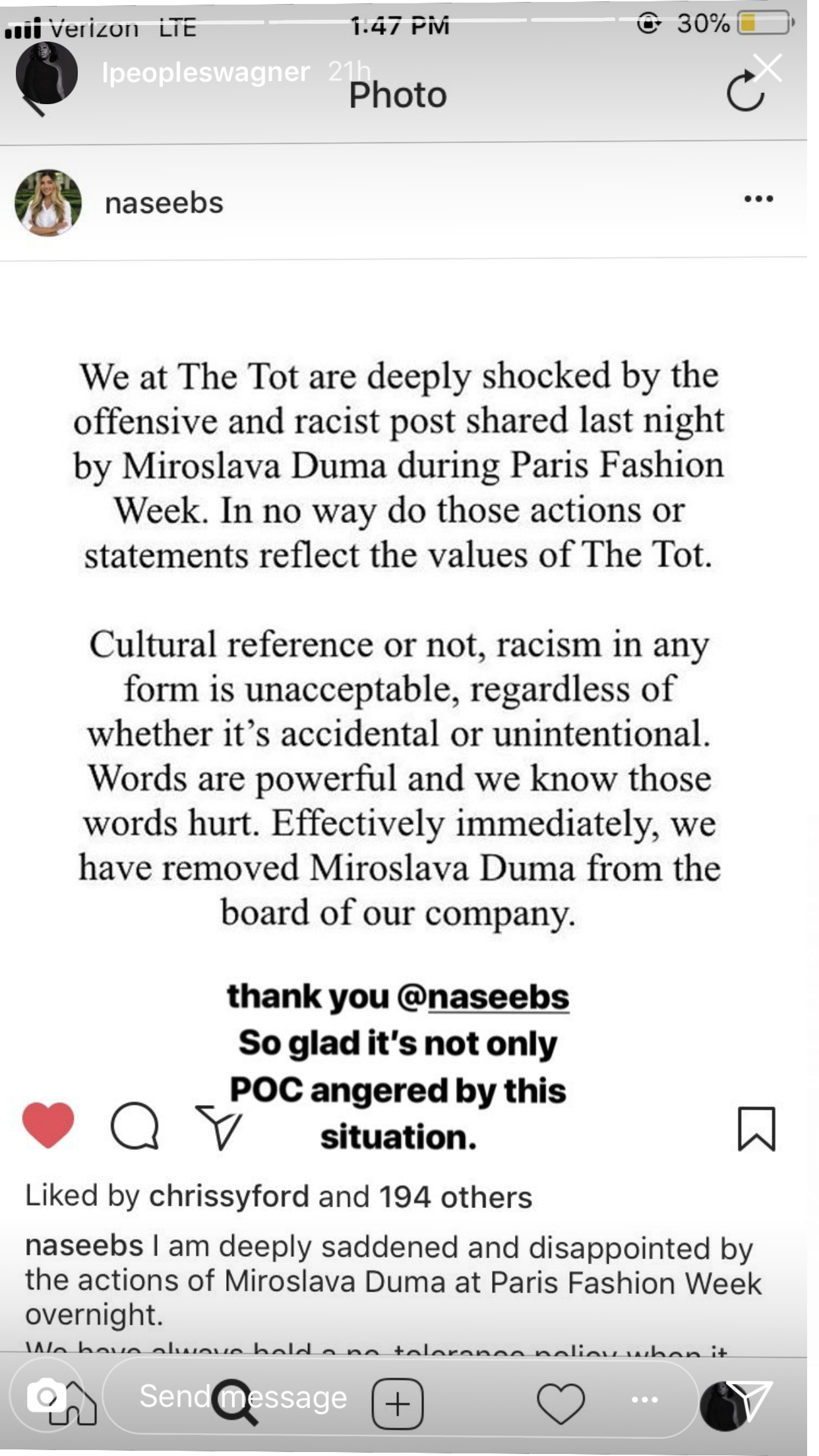 It looks like this isn't the first time Duma has been called out for being racially insensitive. In 2014, she apologized after an image of Dasha Zhukova, a white Russian socialite, sitting on top of a chair/sculpture styled as a nearly naked black woman, was published on her website Buro 24/7. The photo was published on Martin Luther King Jr. Day.
And in a 2012 video, Duma refers to fashion blogger, Bryanboy, and transgender model, Andreja Pejić, as "weird people." She also says she would never feature "people like that" on her website, referring to people from the LGBT community.
Ulyana Sergeenko's apology was very defensive, wildly misinformed, and basically garbage.
And people are seeing right through it.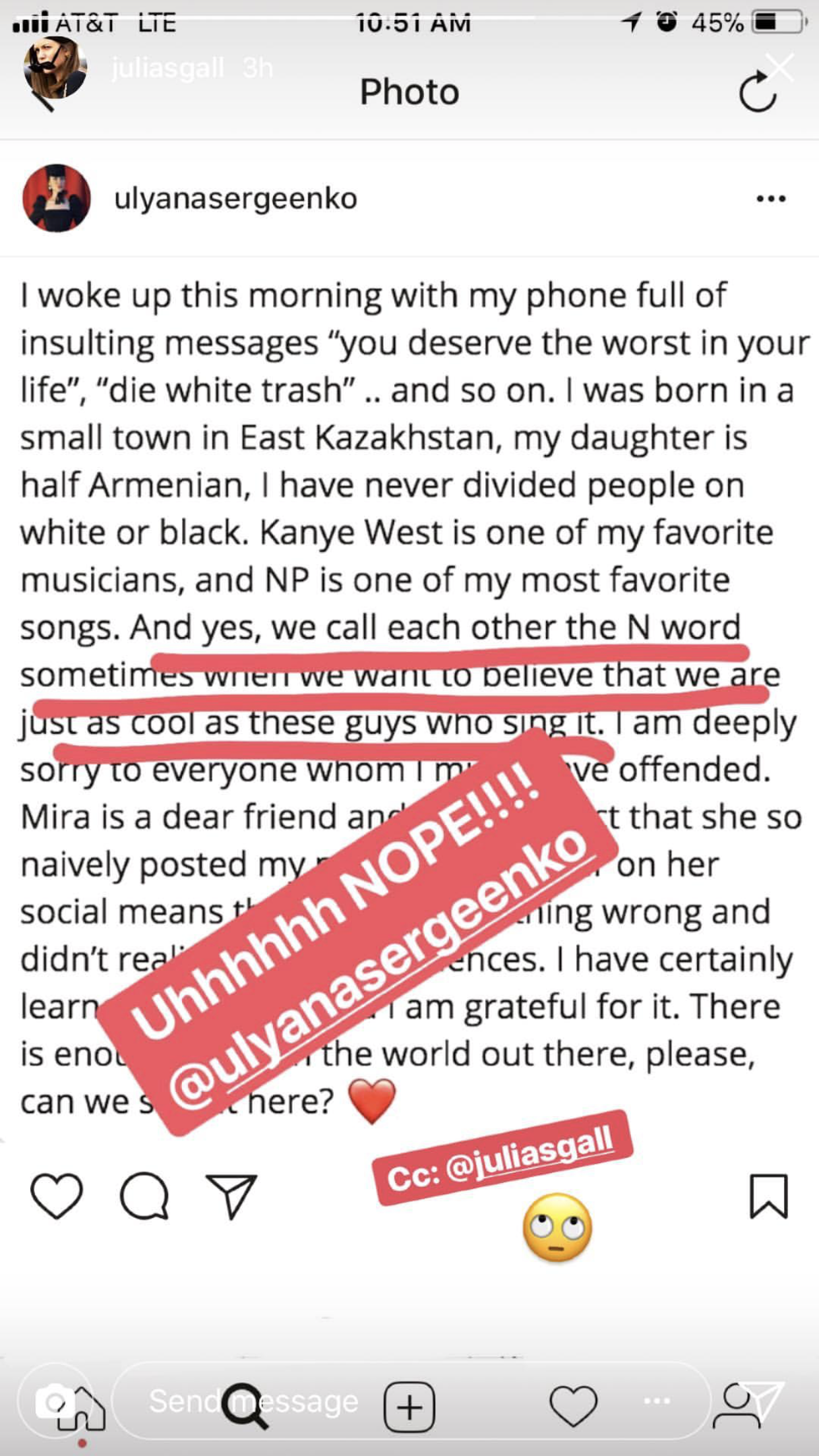 Because this is a perfect example of how not to apologize.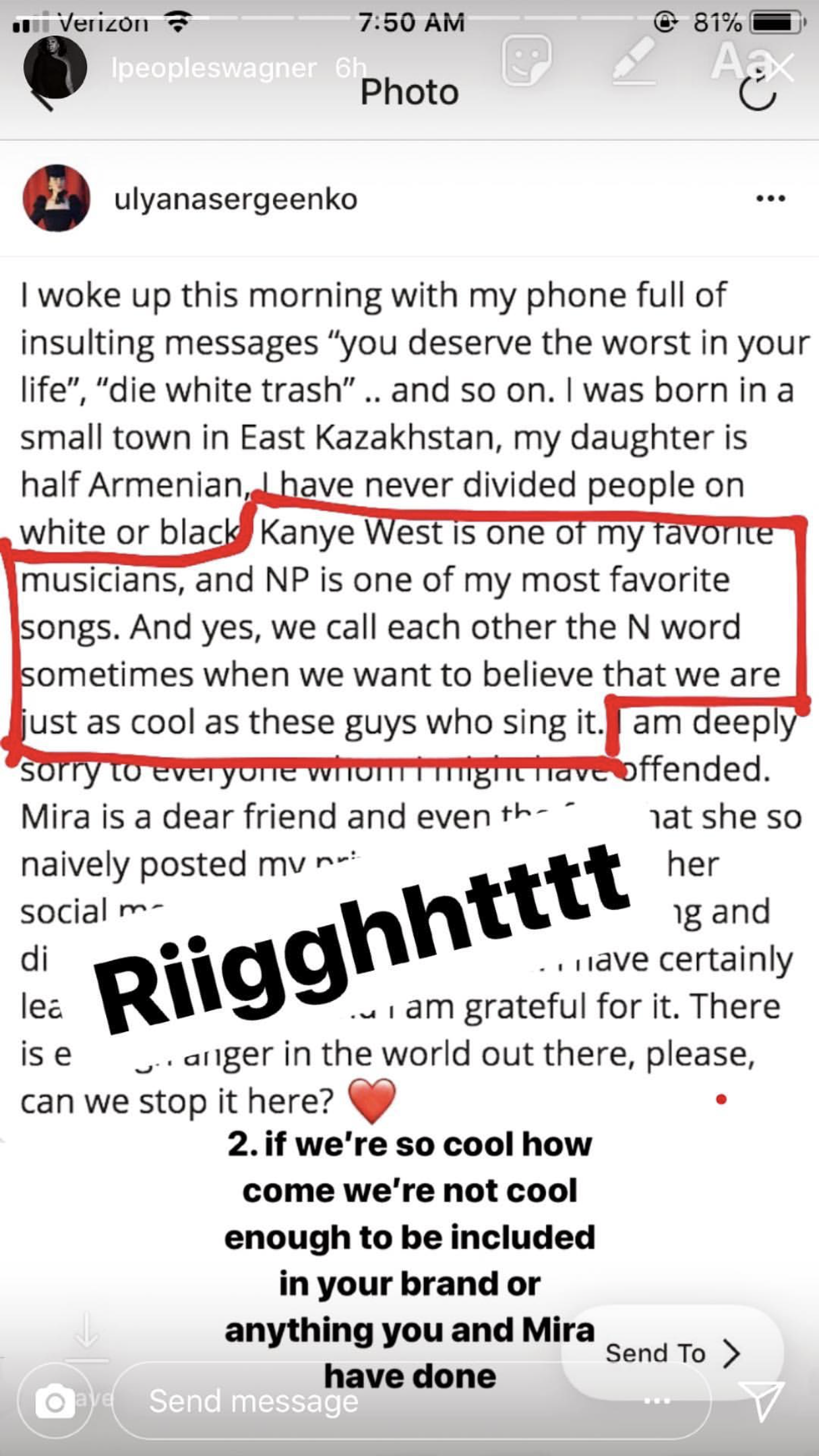 Unfortunately, there are a few people who are coming to their defense.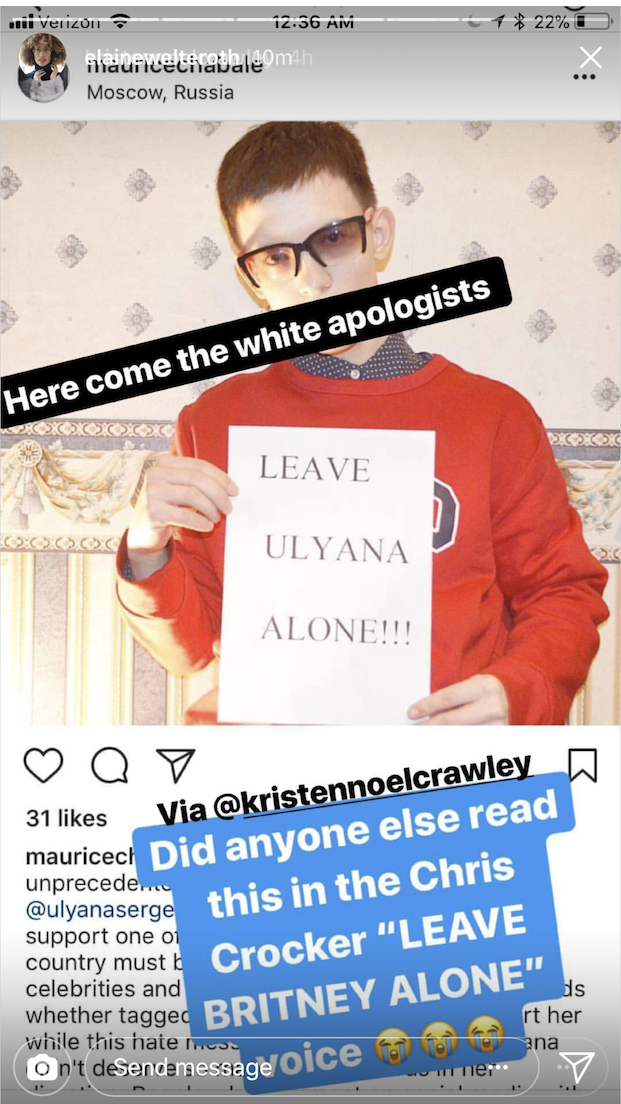 And those who, for whatever reason, are trying to make light of this horrible situation.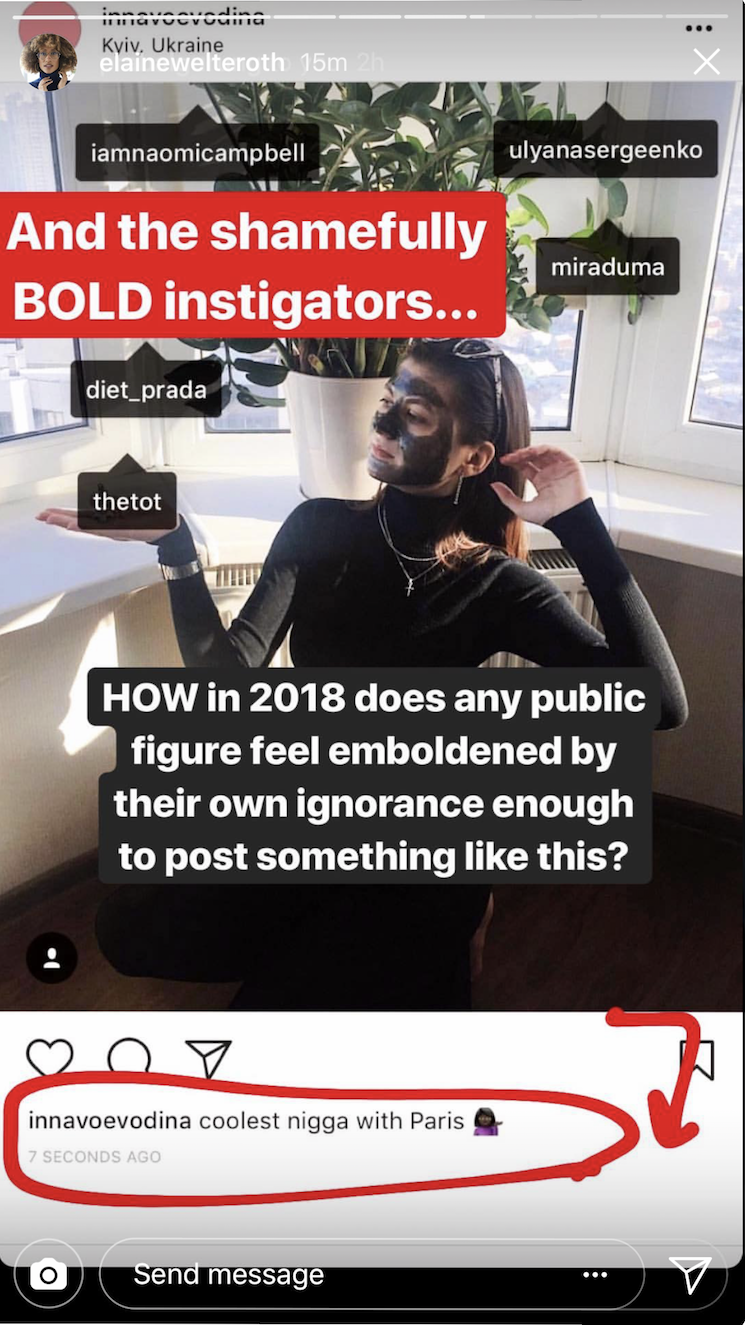 But it seems like a lot of editors might've decided to skip the show. "I'm so upset that I spoiled it," Sergeenko said of her show in an exclusive interview with Garage. To which her design partner, Frol Burimskiy, responded: "With no intention, it's surprising. But c'est la vie."
UPDATE
Miroslava Duma issued the following apology for a 2012 video in which she makes anti-gay and anti-trans remarks.