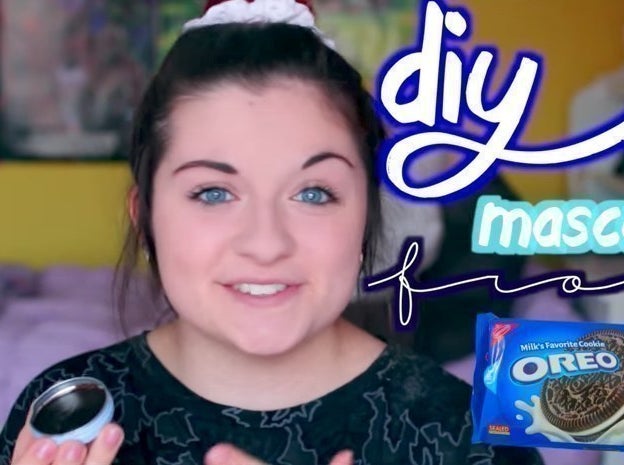 I have to admit I am impressed with the results, but why waste a perfectly good cookie?
2.
And that time Annie from xoVain decided to use a Sharpie as eyeliner because Taylor Swift did it once.
I'm not a doctor, but I can only assume the marker's fumes are terrible for your skin and eyes.
3.
There was a time when Rachel Levin tried talking us into using Crayola colored pencils as eyeliner and lip liner.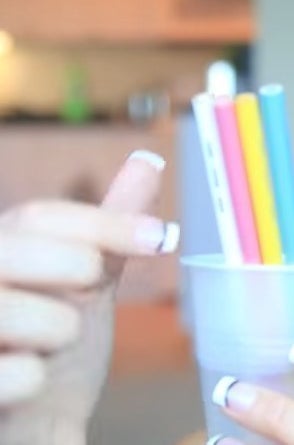 Sure, it does look kinda cool, but also, why wouldn't we just use our regular eyeliner and lip liner?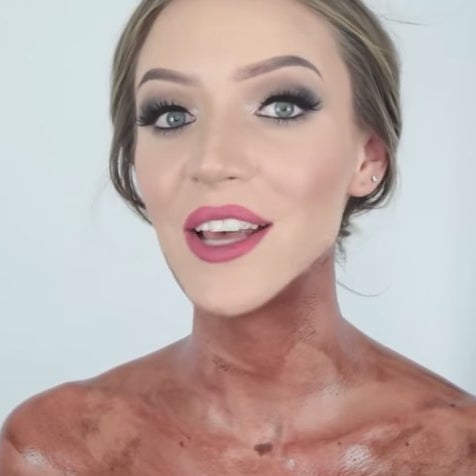 If there was a reason behind this, other than "going viral," I'd understand and support it. But there isn't, so I don't.
6.
And let's not forget the back-of-the-neck contour. Like, who's even going to look at that?
8.
And how about that time Miriam Marroquin raided her kitchen for makeup supplies and told us cocoa powder is great for contouring.
9.
Or when she baked her face with literal baking products.
10.
How about when Tina from @mwhairstyles thought it was a good idea to use maxi pads as hair curlers.
12.
Remember that time Nadi from PopLuxe let his viewers pick what he would try next, and they picked boiled egg as a beauty blender?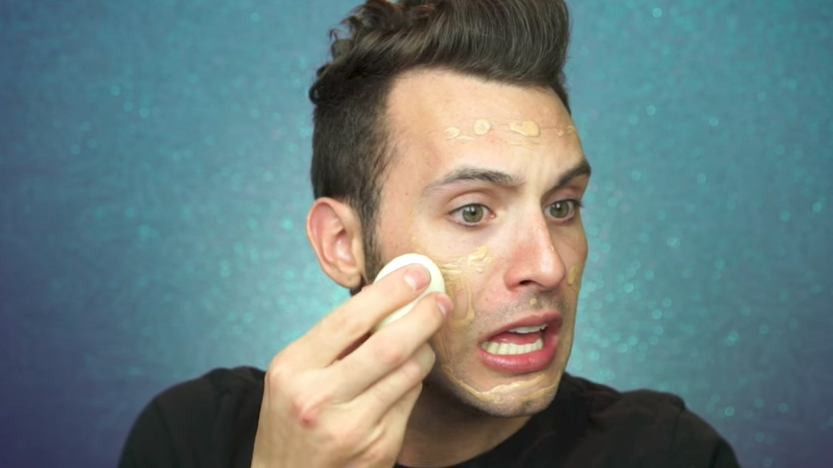 13.
There's also a ~vegan~ version of it: @curvy_cartel once applied her foundation and blended her concealer using a plump tomato.
14.
And there was a time after the SiliSponge came out and everyone suddenly decided to use a freaking condom as a dupe.
17.
And then she showed her followers how to contour their face using the same shoe.
18.
But the absolute worst thing, without a doubt, was when this chick used her boyfriend's balls to apply her foundation!!!!!