The Victoria's Secret show has been around since the mid-'90s has cemented its place in pop culture. The lavish, annual lingerie show has been held all over the world: L.A. London, Cannes, Miami, Paris, New York and this year, Shanghai. Let's take a closer look at its evolution over the years, shall we?
Twenty years ago (1997), this scuba-diving vampire corset was one of the ~sexy~ looks modeled on the runway in New York.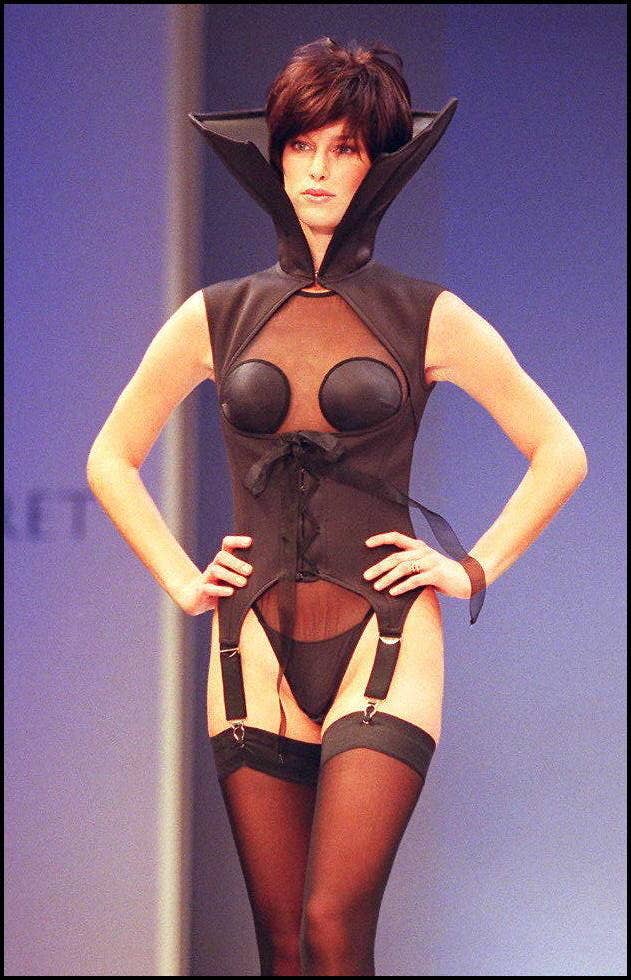 This ~sportier~ look was also part of the 1997 show.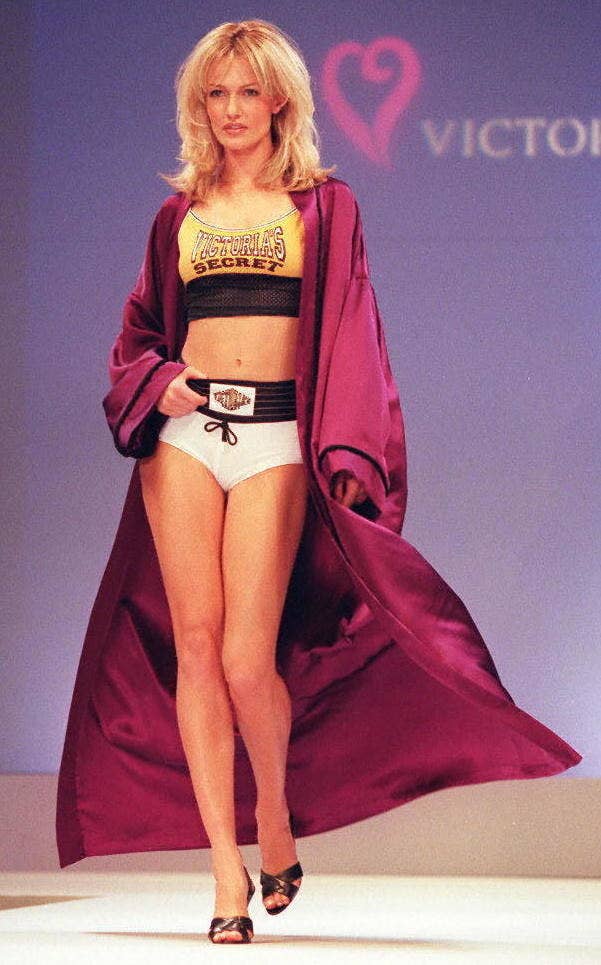 The same year, model Georgianna Robertson wore this festive Valentine's feather number.
And here's the greatest supermodel of all time (AHEM, NAOMI CAMPBELL) giving life to this vampire-looking lingerie set.
Here's Tyra Banks, smizing her way down the catwalk.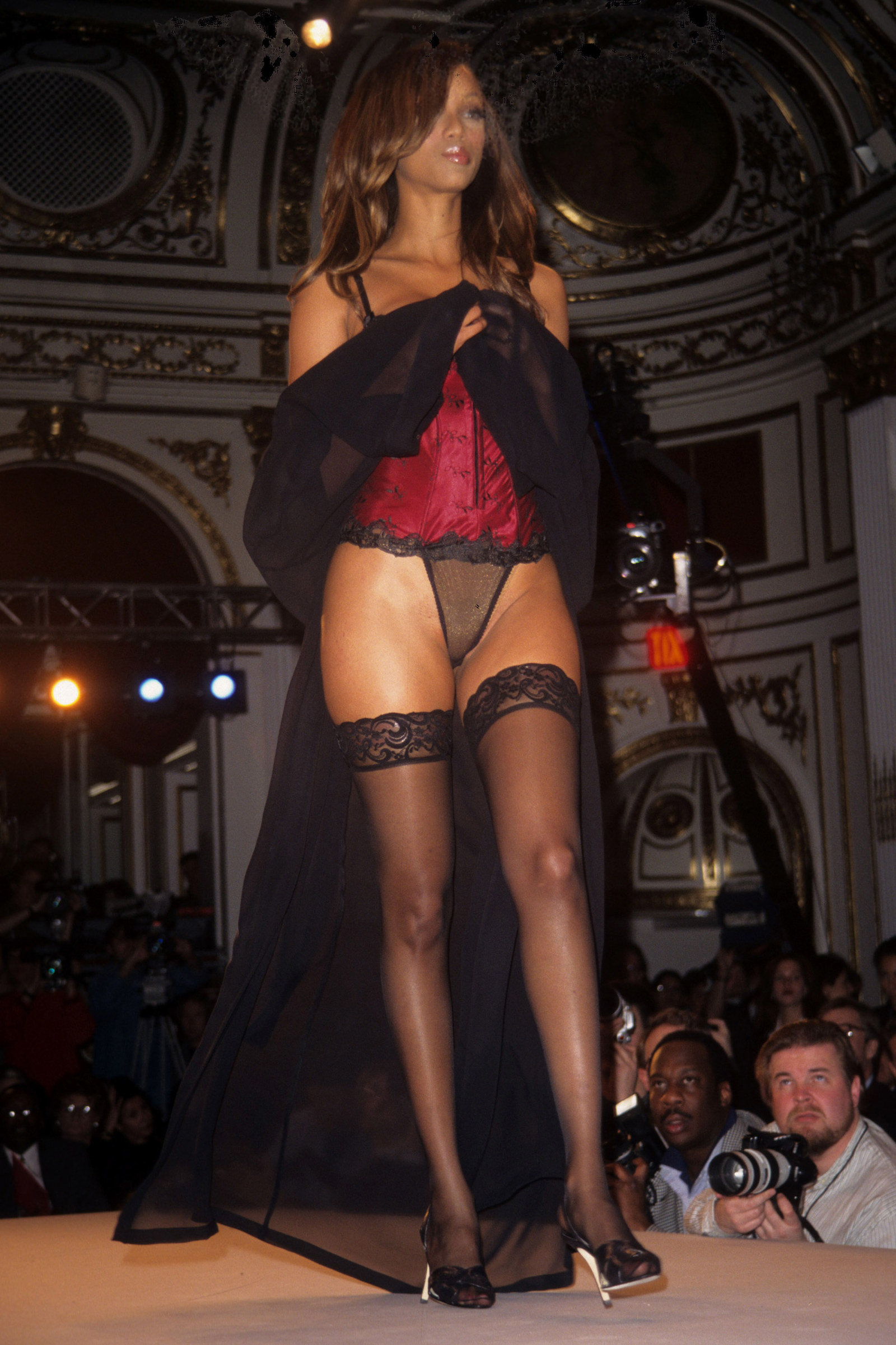 You wanna see backstage? Of course you do. This is what backstage looked like in 1997. Rebecca Romijn, Lori Loughlin (Aunt Becky), and model Ingrid Seynhaeve before the show.
Ten years later, in 2007, the show took place in Los Angeles.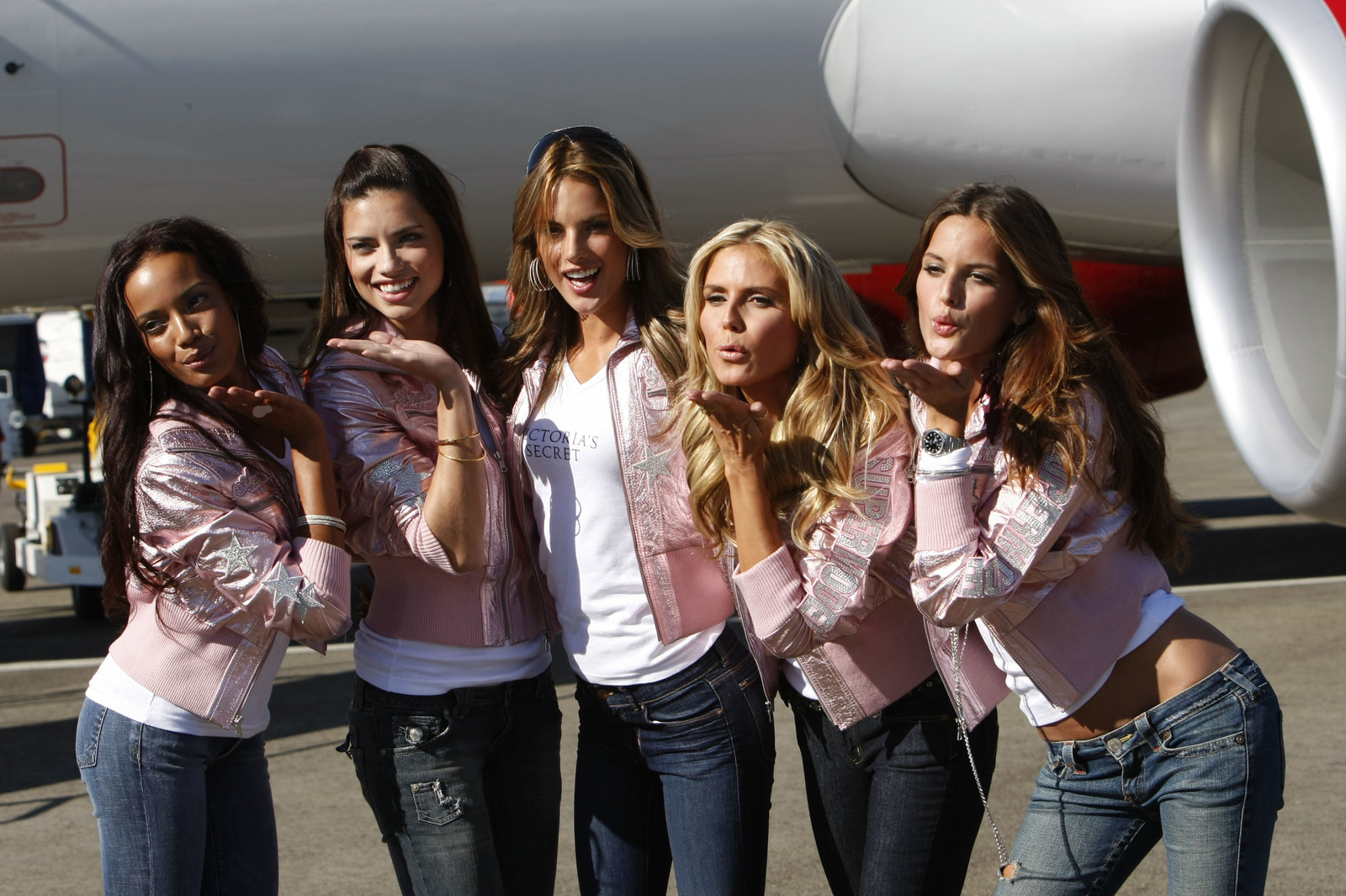 That same year, the Angels received a star on Hollywood Boulevard.
The Spice Girls kicked off their long-awaited comeback tour by performing at the 2007 show.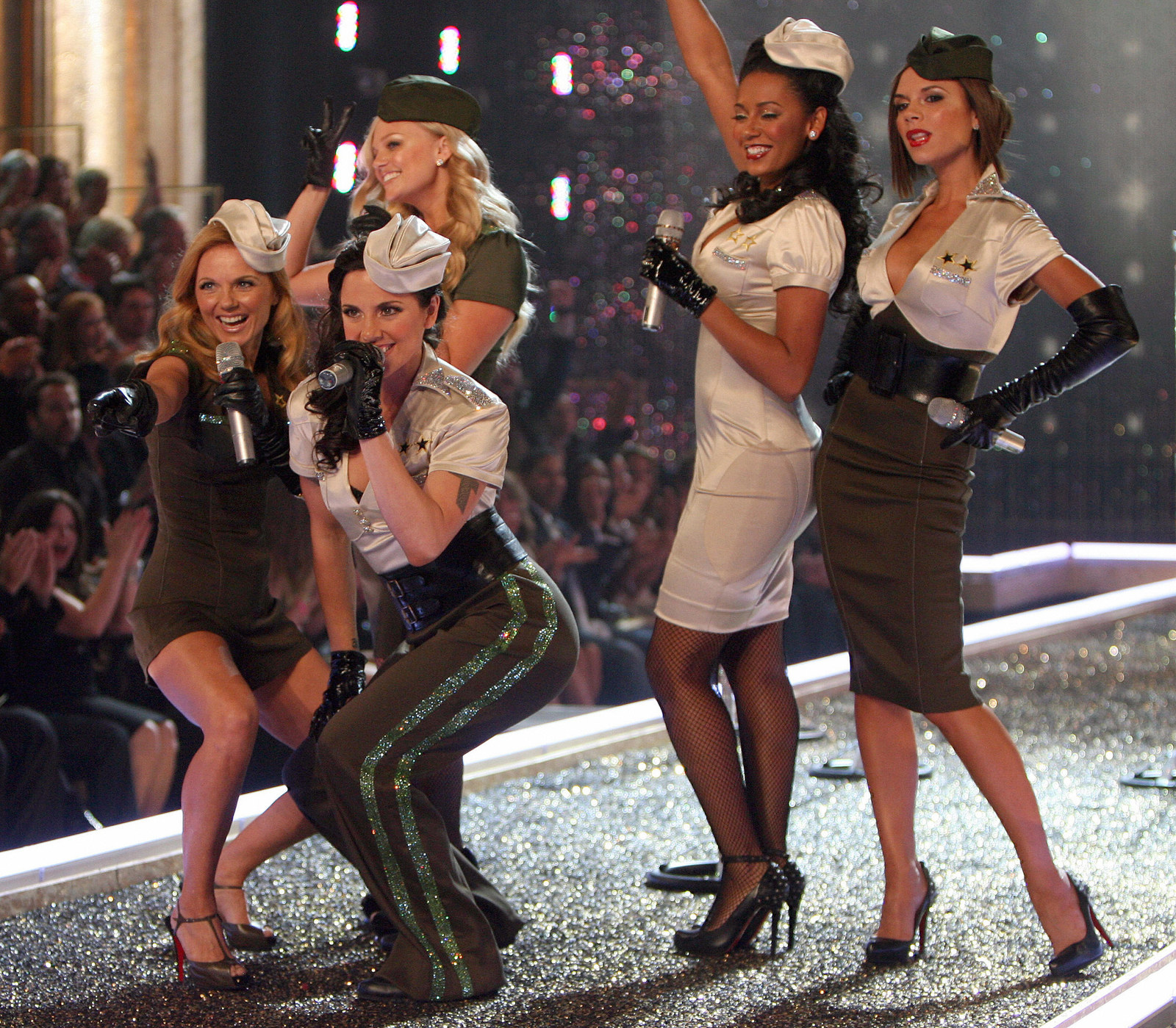 Forget Bella Hadid and the Weeknd — Heidi Klum and Seal were the first couple to appear together at a Victoria's Secret show. Seal performed during the 2007 show.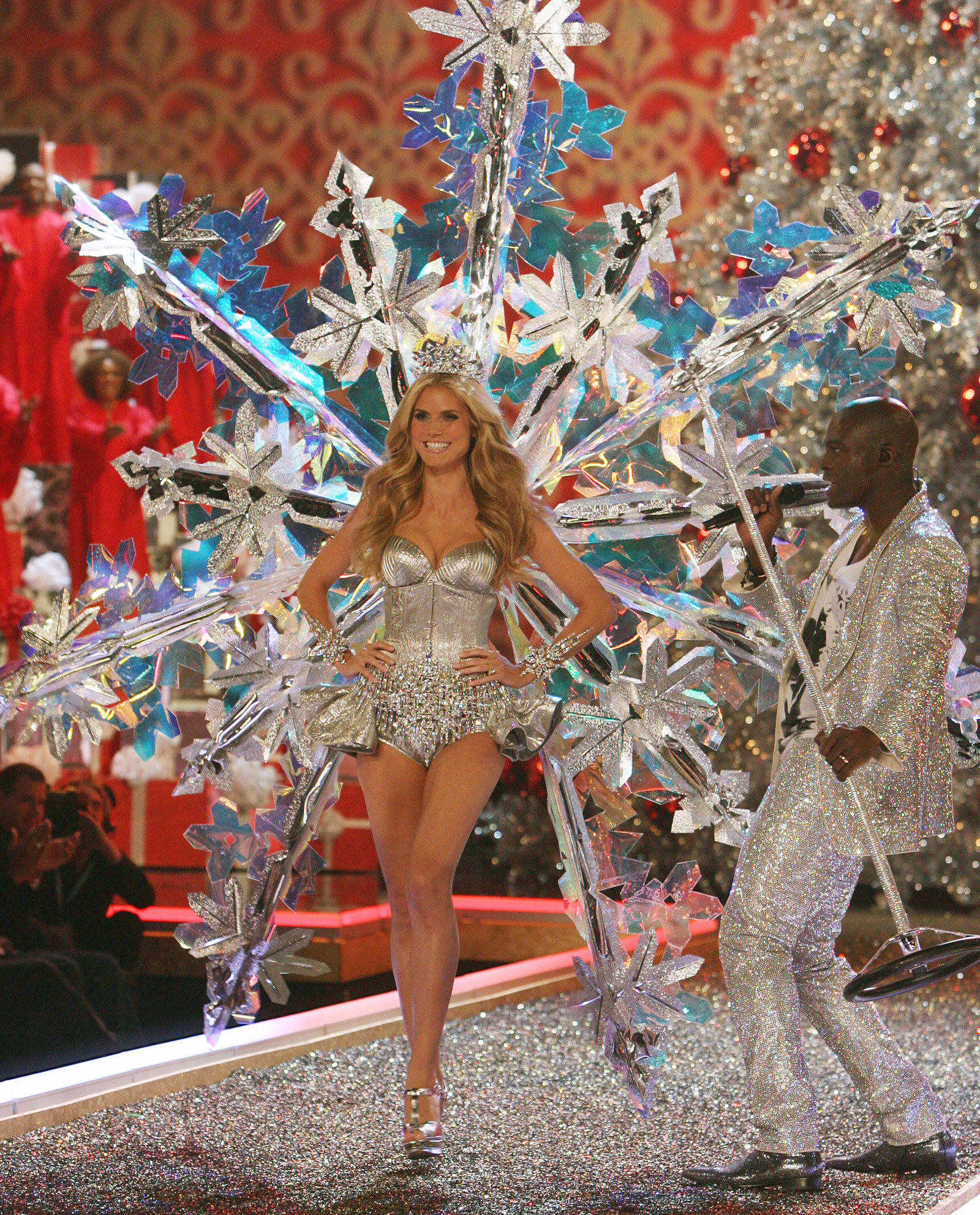 Here's Hana Soukupova, rocking a wild giraffe ensemble.
And here's the rest of the crew, posing as Christmas tree ornaments (?).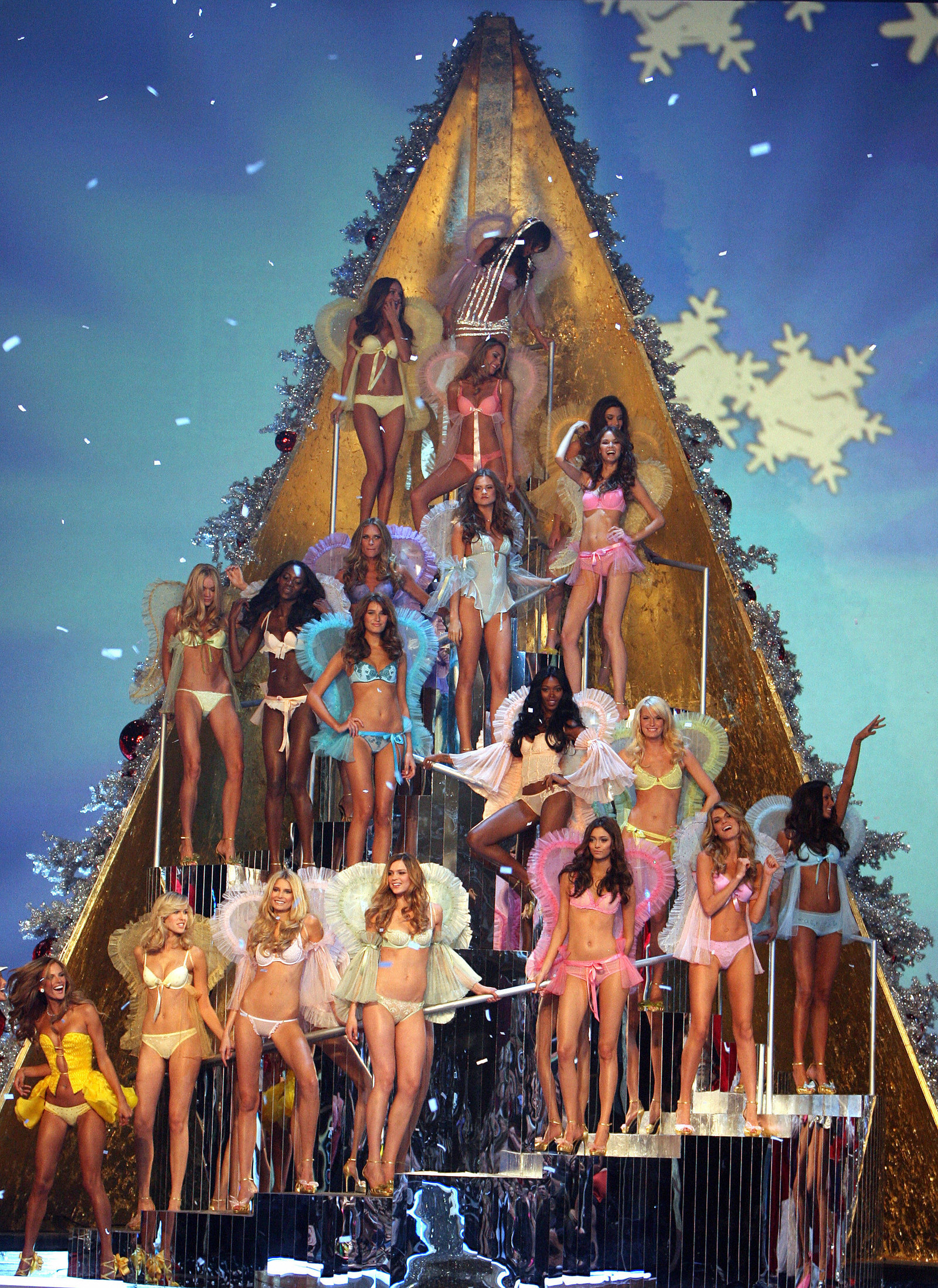 Fast forward to 2016. Last year, when the show took place in Paris for the first time ever.
We obviously know this what the backstage are looked like, since it flooded everyone's Instagram feeds.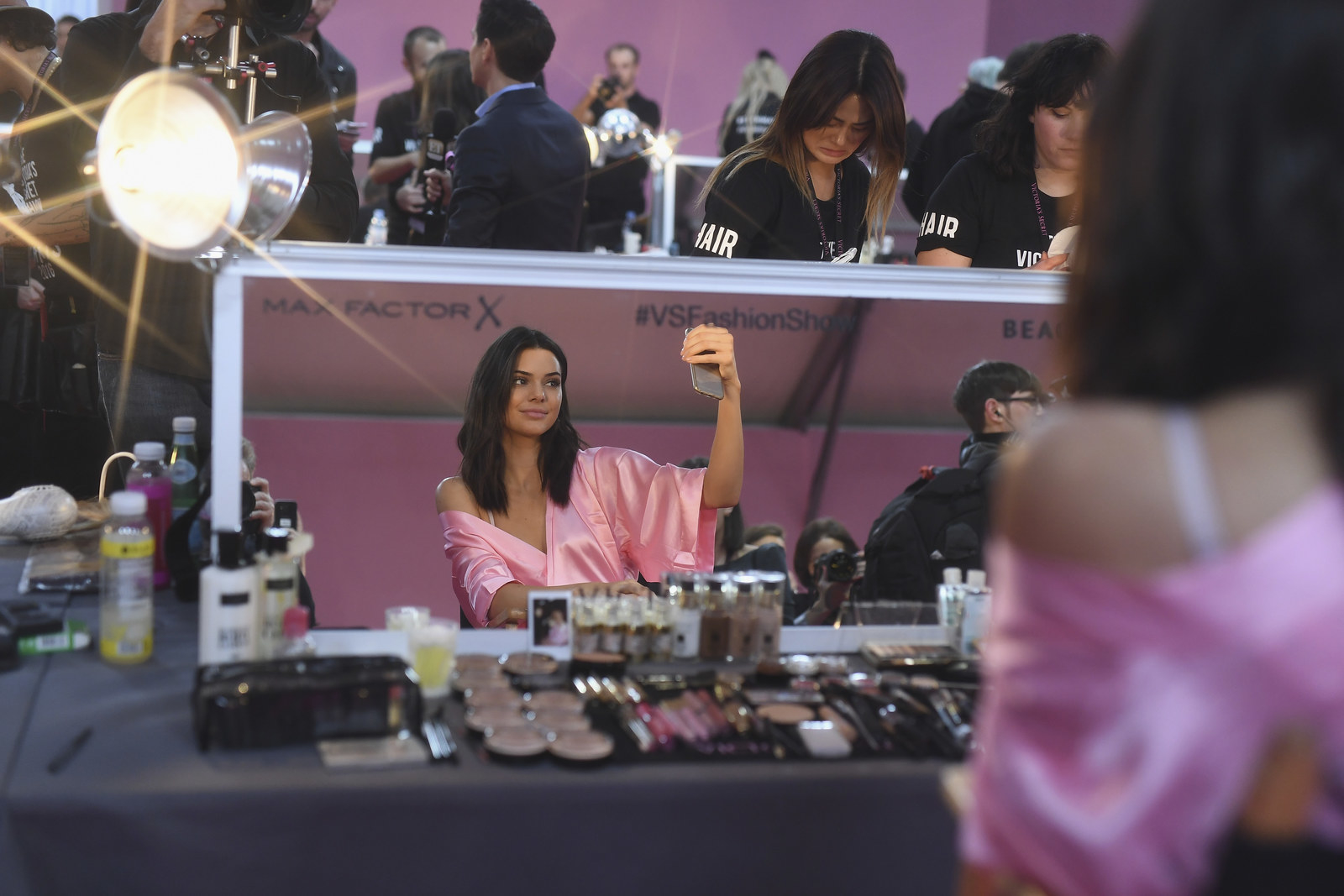 Here's Kendall Jenner, making her debut on the Victoria's Secret runway.
Maria Borges slaying one of her looks, and rocking her natural hair on the catwalk.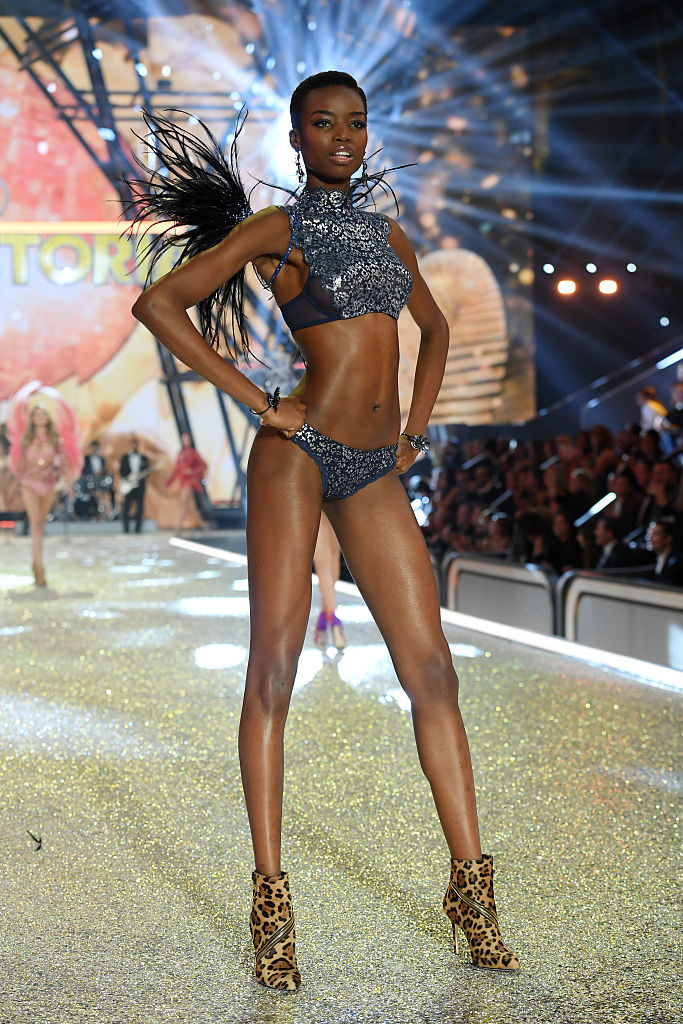 And Alanna Arrington, wearing a fab athletic-inspired get-up, reminiscent of that 1997 sporty look.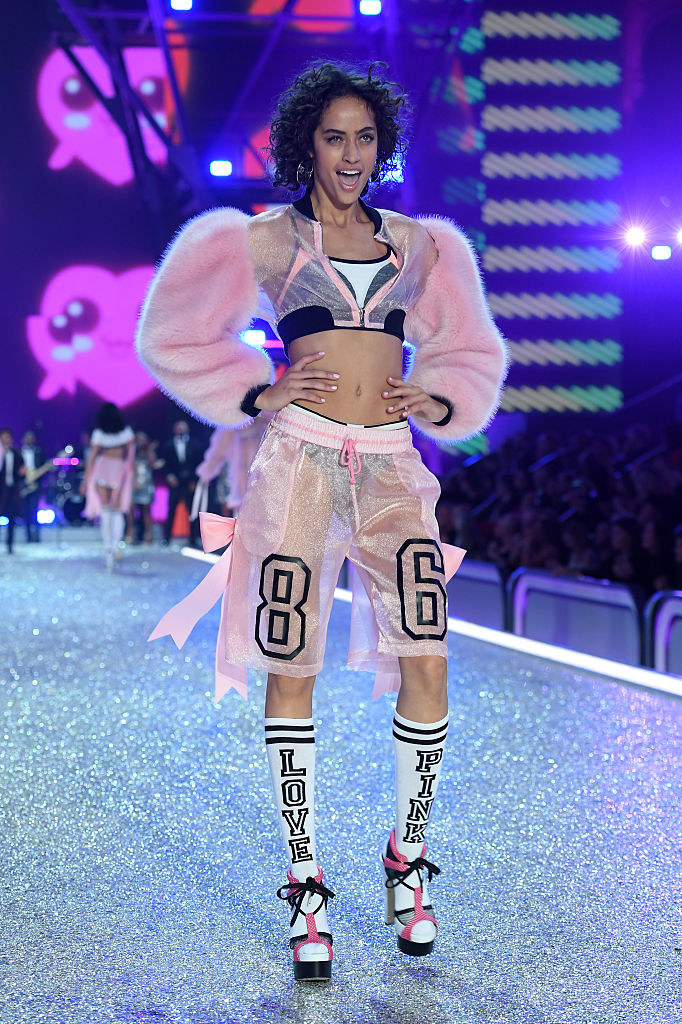 The performers: Bruno Mars, Lady Gaga, and The Weeknd, closing the show with some of the models.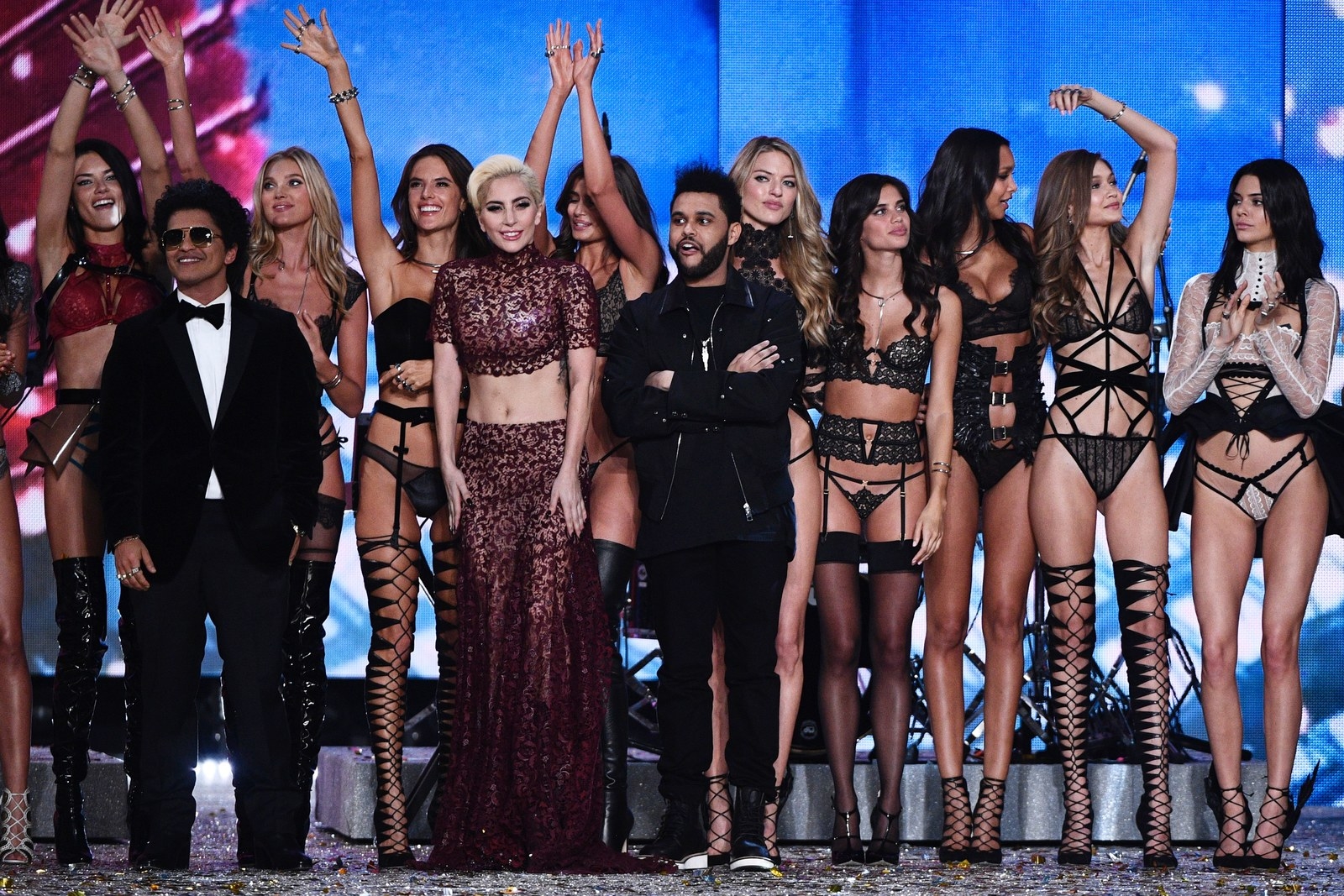 The famous Hadid sisters, ready for the Parisian after party.
Here's Jasmine Tookes, wearing last year's Fantasy Bra which was valued at $3 million. The bra took 700 hours to make!
And this year, Brazilian model, Lais Ribeiro, will get to wear the $2 million Champagne Nights Fantasy Bra on the runway. She's the 4th black woman to wear it, and the first Afro-Latina.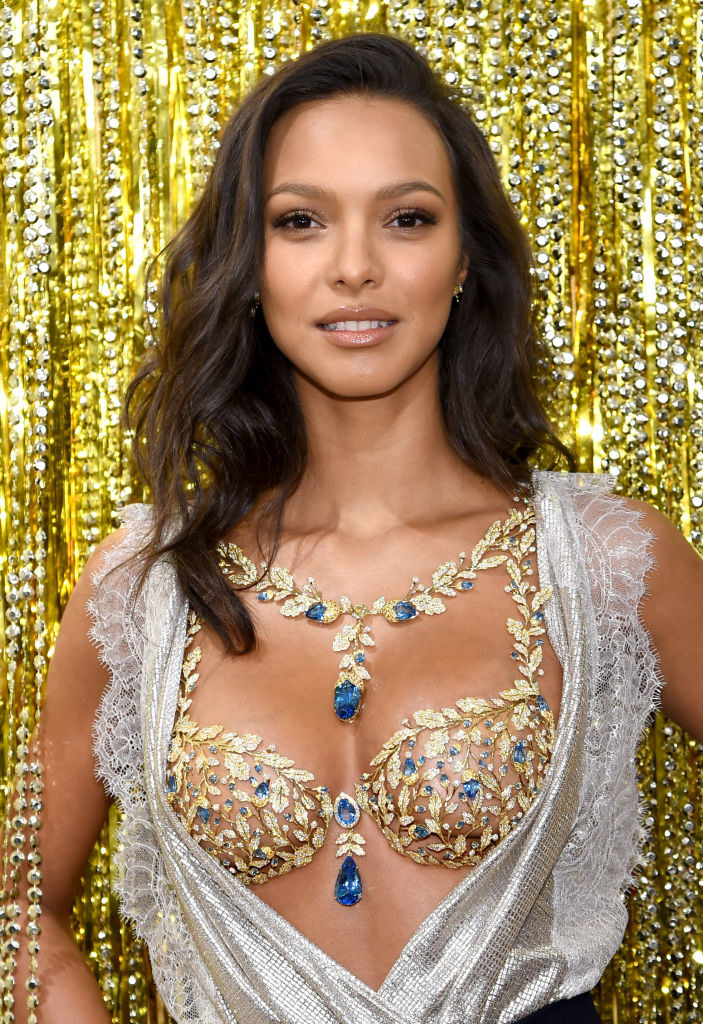 The show airs November 28th on CBS, though I'm sure we'll get plenty of sneak peeks before via social media.
Oops. Something went wrong. Please try again later
Looks like we are having a problem on the server.
What's your favorite Victoria's Secret era?
100% into what's happening now.