Sephora Is Having An Event That Sounds Like Disneyland For Beauty Lovers
It's all happening in Los Angeles, October 20th and 21st.
You guys, Sephora is celebrating 20 years of success (aka taking all of our money) in America by doing something major! They're launching SEPHORiA House of Beauty, a one-of-a-kind ~interactive~ event that sounds like a perfectly curated place for beauty lovers.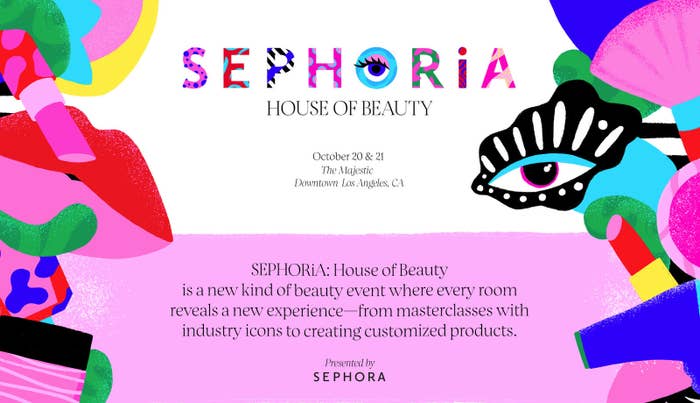 So what exactly is SEPHORiA all about? Let me break it down for you. The theme is "House of Beauty," which they are taking quite literally. The "house" will have many rooms with different interactive experiences which guests will be able to unlock with keys.
Though SEPHORiA will feature a bunch of rooms, here are the ones we know about for sure:
So how much is it going to cost ya? Tickets range from $99-$449. Though there are different tiers, each key will give you access to different room experiences, masterclass speakers, and special guests.
Tickets go on sale this week on July 21st. Each day has two different sessions you can choose from.
It's all going down at The Majestic Downtown in Los Angeles on October 20-21, 2018, so mark your calendars, beauty lovers!