La anticipada colección de Balmain con H&M se estrenó hoy, y la gente enloqueció:
Además de las filas eternas afuera de las tiendas, ya se han reportado peleas entre los compradores.
Y por supuesto, ni trates de comprar online, porque ya todo está agotado: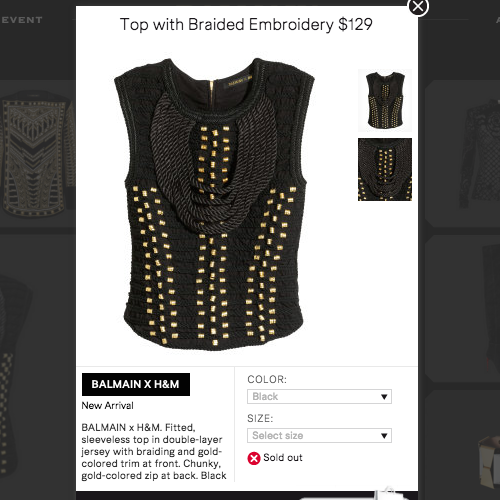 Pero si en realidad te mueres por comprar algo, tienes opciones en ebay. Opciones caras, muy muy caras, pero las hay.
Este vestido con lentejuelas y diseños geométricos que originalmente costaba $649, puedes comprarlo en eBay por casi el doble: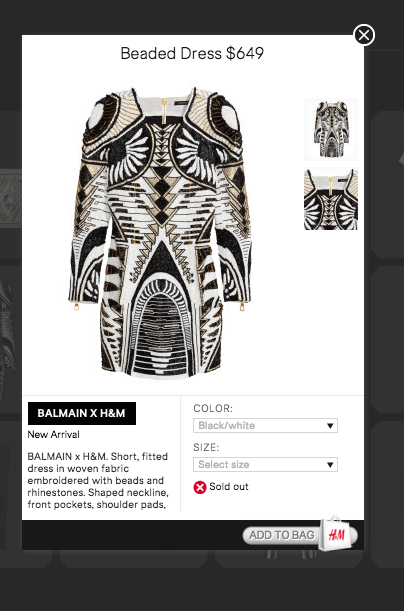 Este otro de lentejuelas verdes, está a la venta por $700 dólares:
Este vestido rojo y negro (uno de los más baratos de la colección) puedes conseguirlo en ebay por $219 dólares: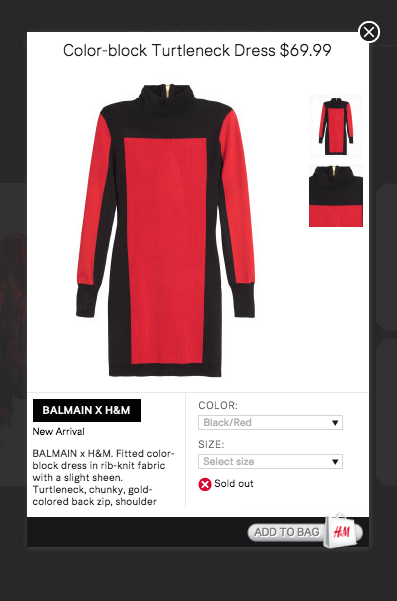 Este brazalete dorado que inicialmente costaba $79,99 ahora está entre $780 y $1.200 dólares: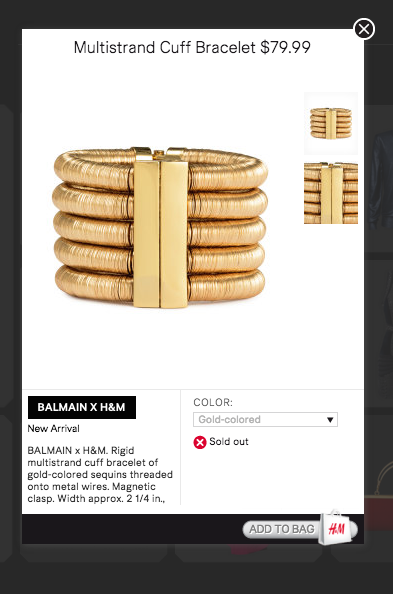 La chamarra de cuero de casi $400 está disponible a más del doble de lo que costaba: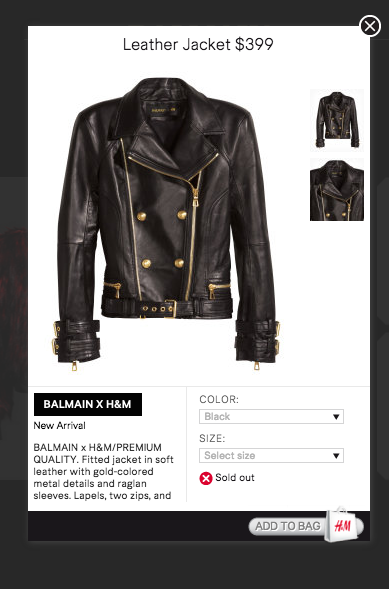 Y hasta las bolsas de vestido puedes comprar, pero te costarán entre $15 y $25 dólares:
¿Gastarías tanto en ropa?

Sí, es una buena inversión
Ups, algo falló. Por favor, inténtelo más tarde
Parece que estamos teniendo problemas con el servidor.
¿Gastarías tanto en ropa?
Sí, es una buena inversión
No olvides darle 'like' a nuestra página de Facebook y síguenos en Twitter.
Looks like there are no comments yet.
Be the first to comment!