El Consejo Nacional Electoral, organismo encargado del proceso de elecciones en Venezuela, ordenó, luego de las exigencias de la oposición del país, los documentos para activar el proceso de solicitud de un referéndum revocatorio presidencial.
Entre emoción, deseos y necesidad de un cambio, los venezolanos no esperaron para inundar Internet con memes en rechazo al actual presidente, Nicolás Maduro.
1.
El famoso meme de Squirtle estuvo presente: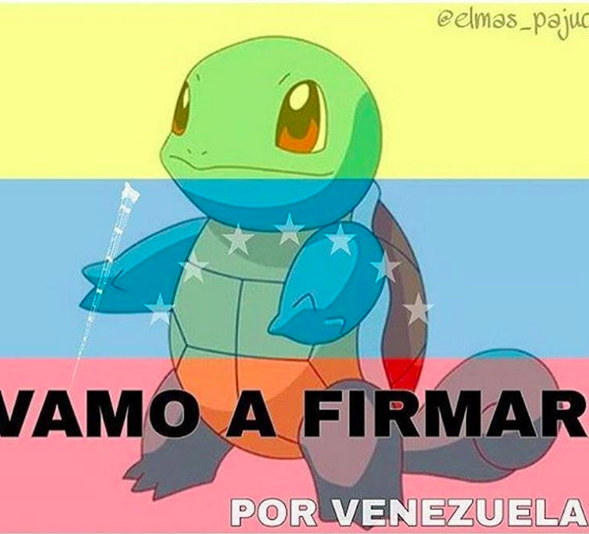 2.
Pero todo lo contrario a "vamo a calmarno":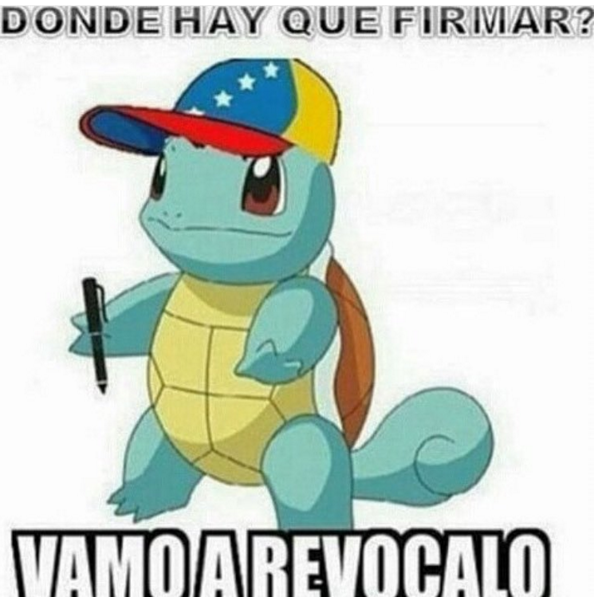 3.
Burlas sobre la inteligencia de Maduro eran de esperarse: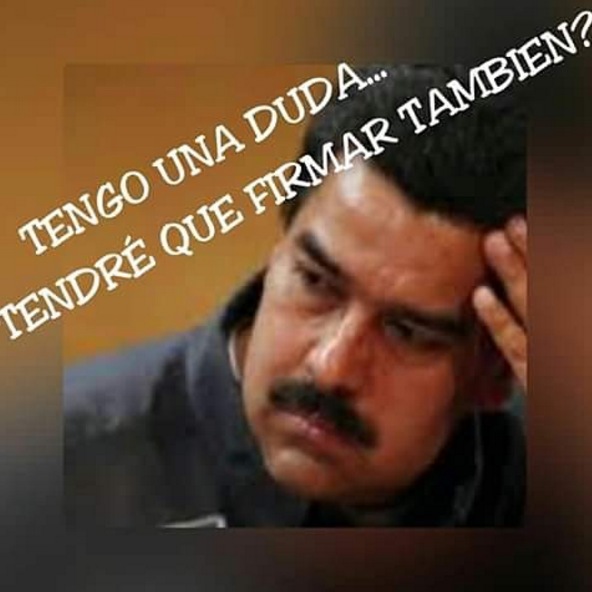 4.
Y de otros miembros del gobierno: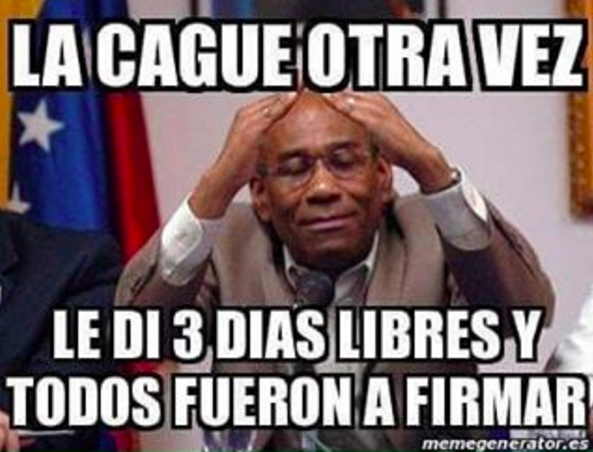 5.
Con un día fue suficiente: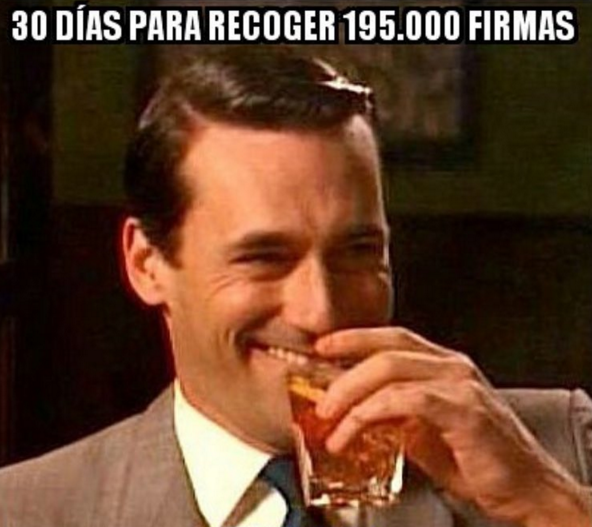 6.
Hasta Chávez volvió del más allá para firmar: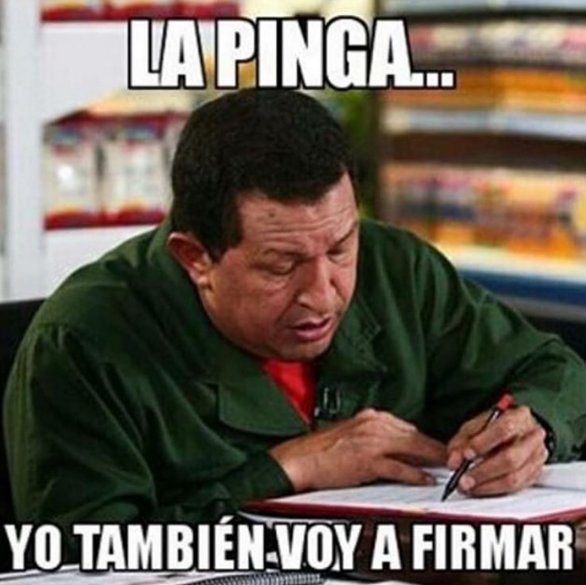 7.
¿Dónde está Wally?: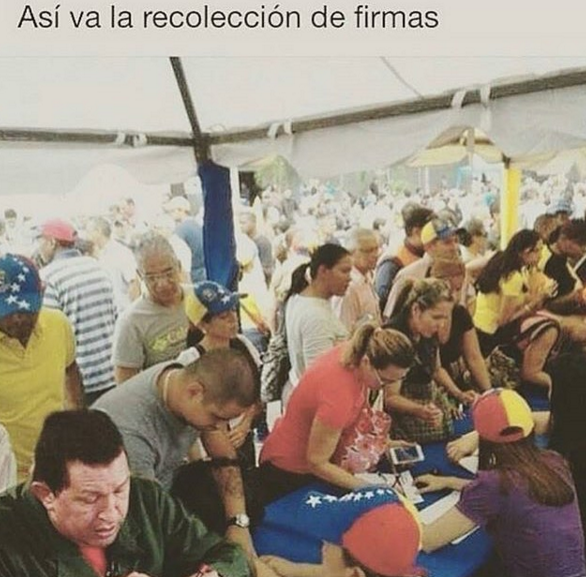 8.
Una arrechera con la que muchos venezolanos se pueden relacionar: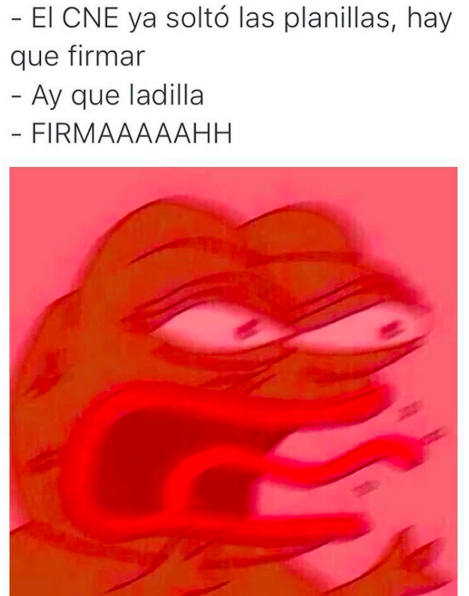 9.
Ganas no faltan: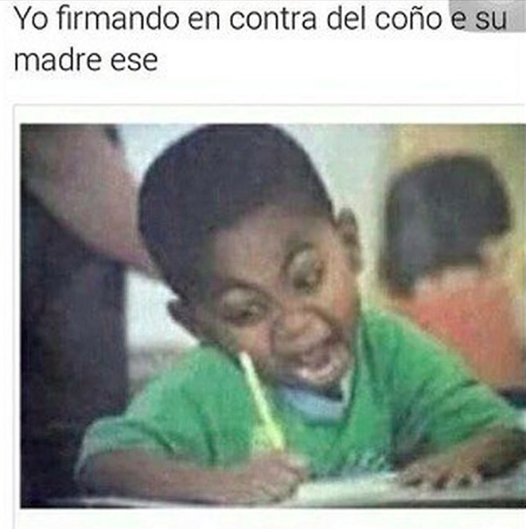 10.
Ni el Papa se salvó: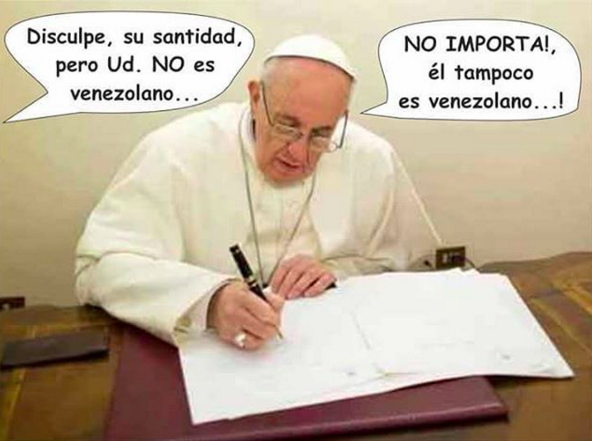 11.
No hay límites que valgan para no firmar: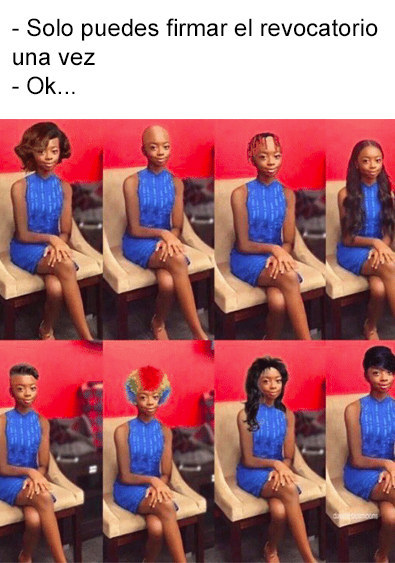 12.
Y mucho menos las excusas: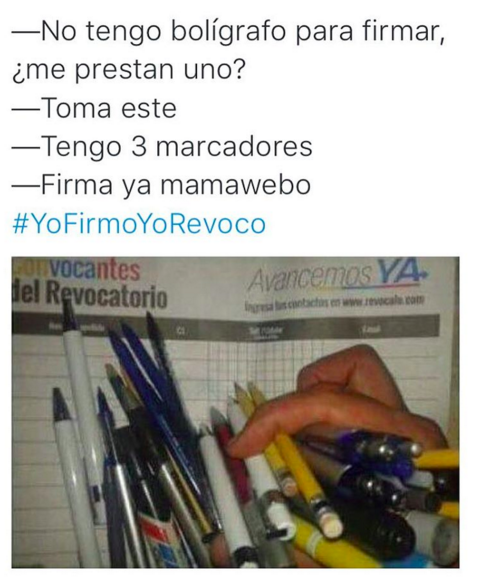 13.
Tiby en estos momentos:
14.
Ya ganamos:
15.
Así que todos a firmar: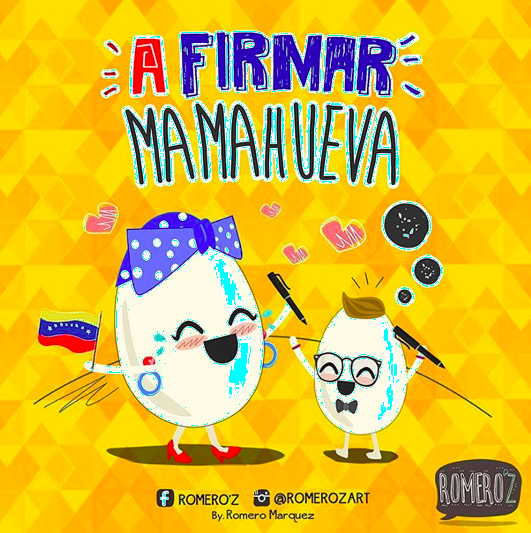 Looks like there are no comments yet.
Be the first to comment!