Kim Kardashian and Jeffree Star are prominent people in the makeup world. Controversial, but definitely influential.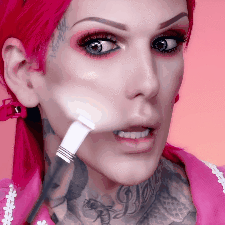 Quick recap on Kim's makeup line: KKW Beauty launched in June, and their Crème Contour and Highlight Kits sold out in less than three hours, making Kim $14.4 million dollars richer.
This week, KKW Beauty announced they'll be releasing a powder and contour kit.
Naturally, Kim took to Snapchat to showcase her new product, but Jeffree Star was not impressed. Jeffree, who reviews makeup brands and products on his Youtube channel, has always been very vocal about things he likes and dislikes.
As expected, Kim's fans were not happy with his remark, so Jeffree explained he doesn't like finger swatches.
And vowed to review the kit to see what it really looks like IRL.
He also professed his love for Kim Kardashian.
Kim responded by saying she learned from Jeffree's criticism, and when her fans started bringing up his shady, racist past, (which he only apologized for after Kat Von D exposed him), she defended him🤔.
Quick recap on Jeffree Star's past: Last year, his former friend and collaborator Kat Von D decided to distance herself from Jeffree, and called him out for his foul behavior. Soon after, a couple of videos surfaced on Twitter where Jeffree used racial slurs and made inappropriate jokes. After getting caught, he decided to apologize.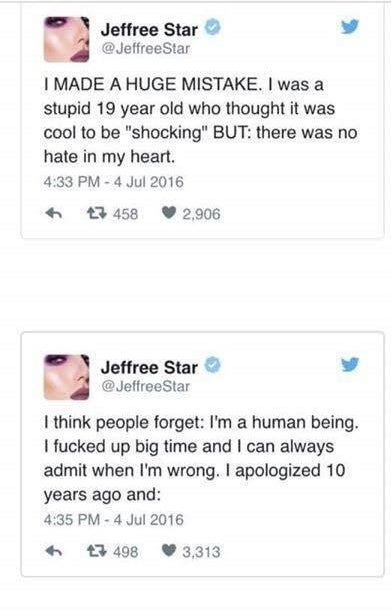 Earlier this year, he called beauty vlogger, Jackie Aina, an "irrelevant rat" after she posted a video taking a stance against him. You can read all about it here.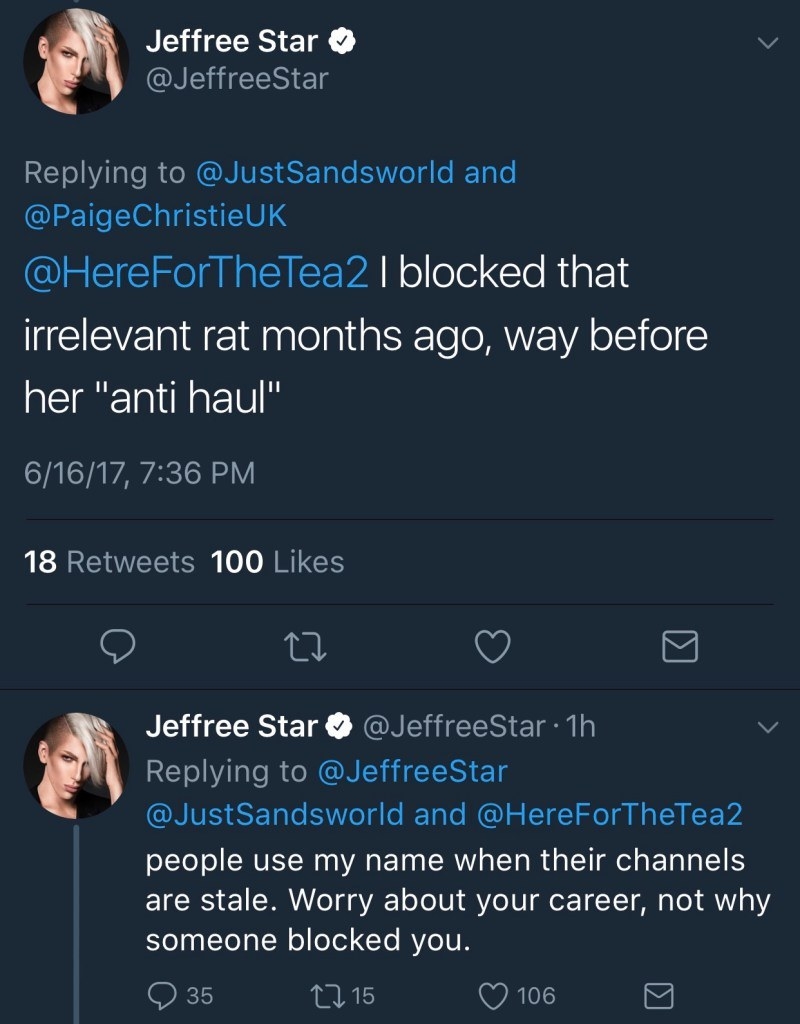 So it's troubling to see Kim defend him since her own daughter is half black, and Jeffree seems to target women of color.
Maybe Kim should've done a quick Google search before defending him ¯\_(ツ)_/¯.