National Lipstick Day is upon us! Yup, the day, which is owned by Huda (I see you girl, making boss moves), happens every July 29th, so mark your calendars for future reference.
Naturally, the best way to celebrate this made up, yet necessary holiday, is to get new lipstick, right? Well...what if you could get said lipstick for FREE?
Good news, because MAC is celebrating by doing just that. They're giving out free lipsticks this Sunday, July 29th.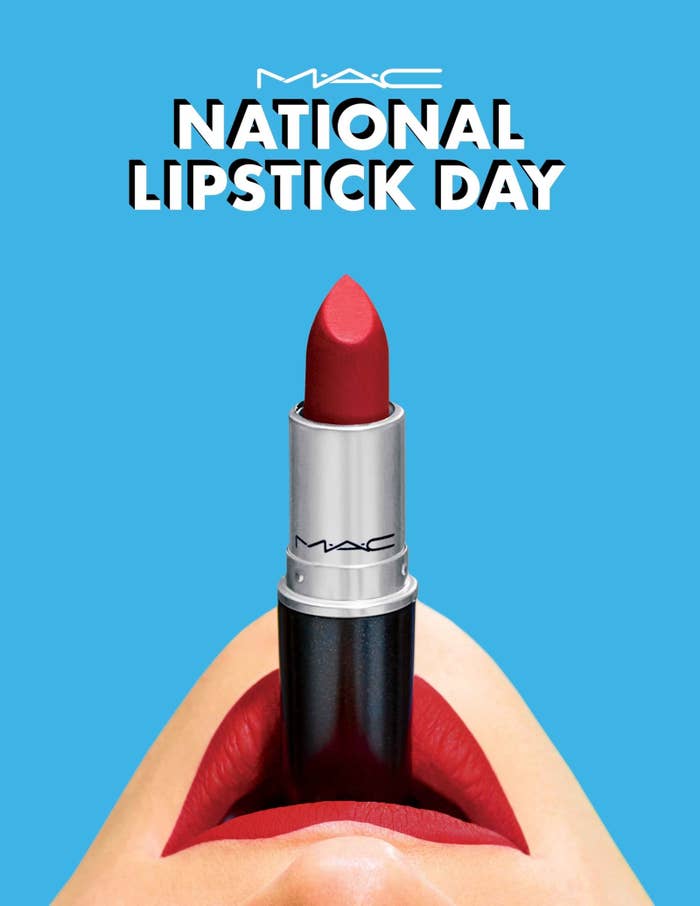 There is NO CATCH. You don't even have to buy anything to participate, just show up to your local MAC store (U.S. and Canada only) and claim your free, full-size lippie.
They've selected nine iconic and hard-to-find shades for people to choose from, and they colors range from soft nudes, to deep burgundies.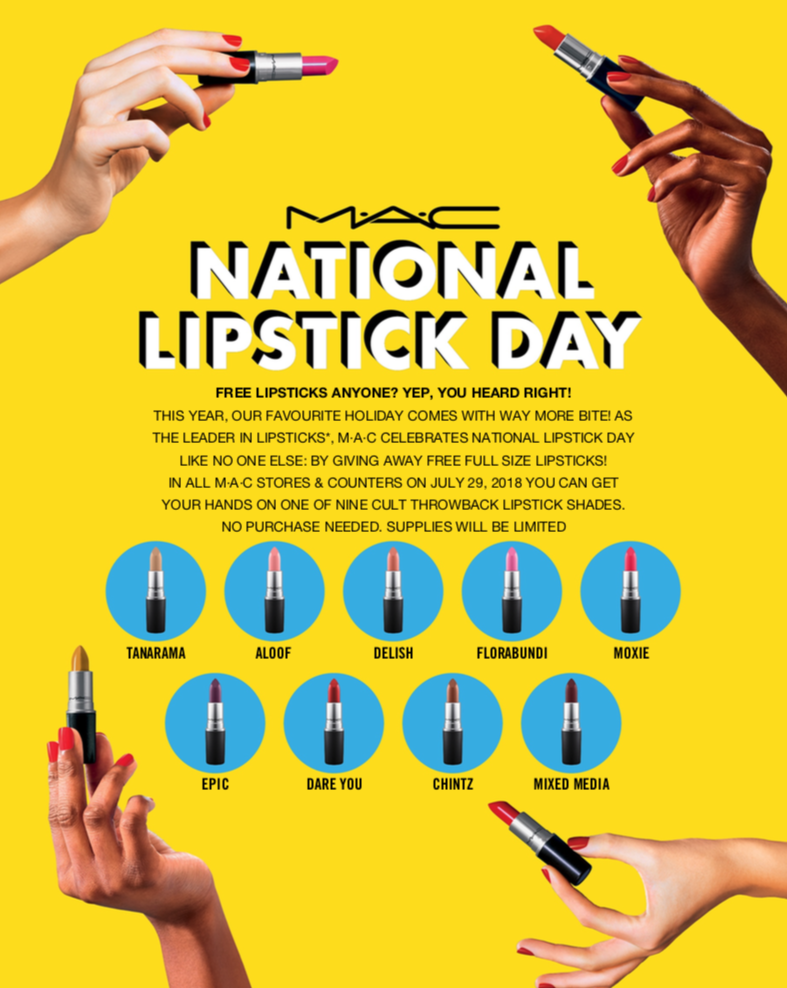 Happy National Lipstick day everyone!