Last week, designer Christopher Kane made a bold fashion statement when he sent models down the London Fashion Week runway wearing furry Crocs.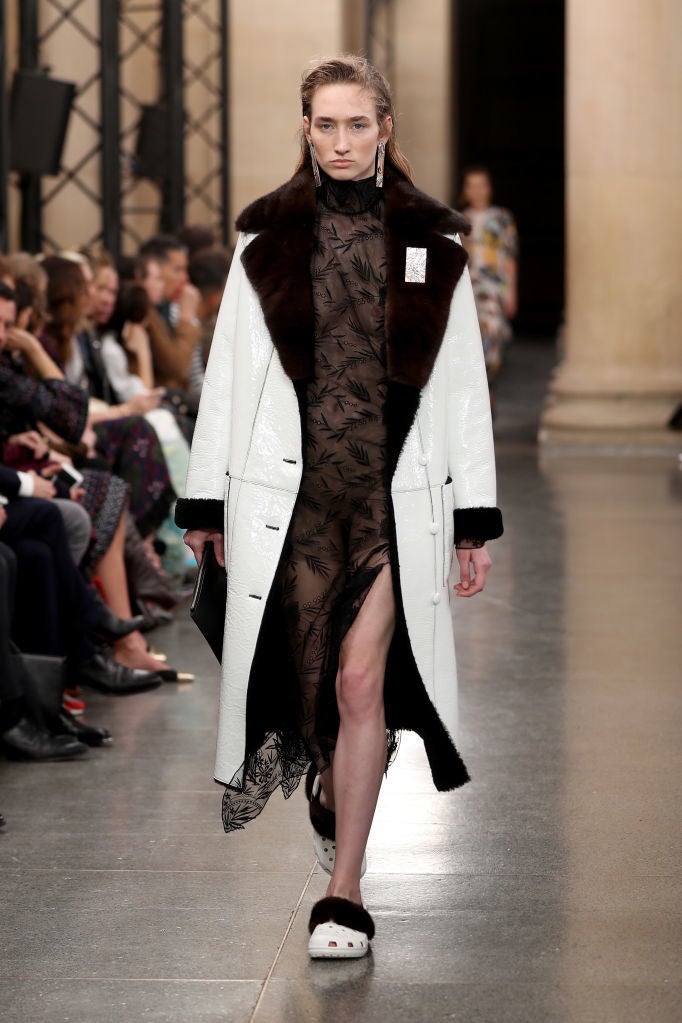 And then he made it Instagram official:
Yes, Crocs. The comfortable shoes that chefs, nurses, and suburban dads adore.
This isn't the first time Kane collaborates with the shoe brand. Last September, his models strutted down the runway wearing stone-embellished Crocs.
These are available online and in stores, but they will se you back a cool $343.
Some people are not into it.
And predicted PETA won't be a fan of this trend either.
Others turned it into a political thing.
¯\_(ツ)_/¯