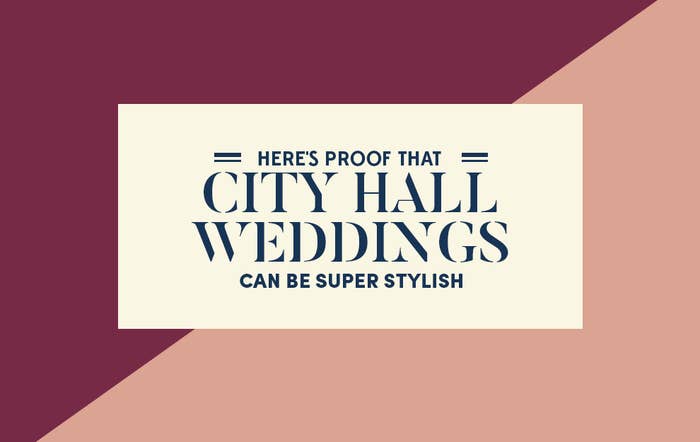 "My nails are my something blue. I wasn't sure about the dress, but he saw it and liked it, so that's what made me decide."
"I wanted something simple and classic."
"We both just wanted to wear matching suits and to keep it simple."
"I wanted to wear something cheap and cheerful."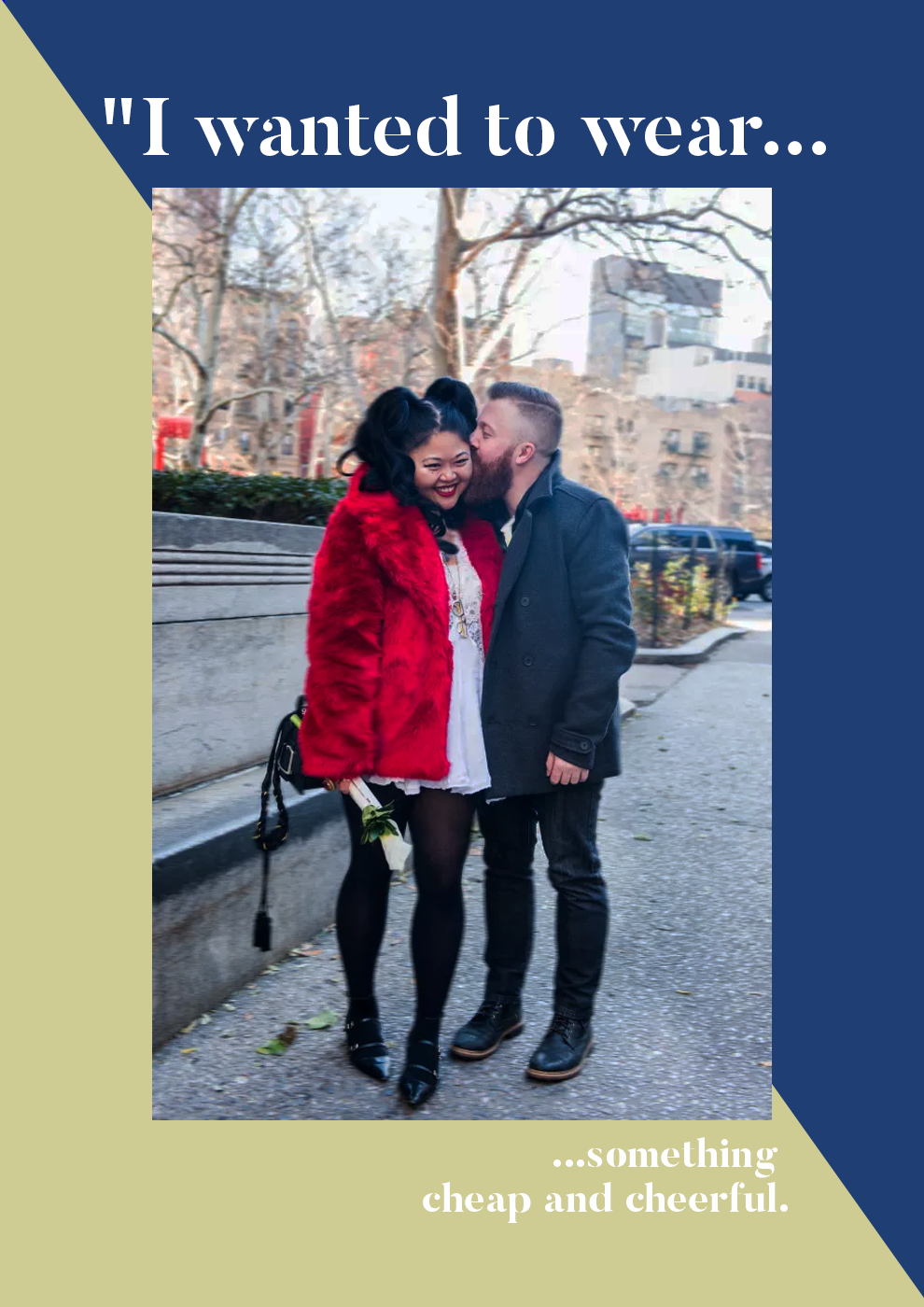 "The colors go with the theme of the reception. His shoes were like, two Euros, and I got my headpiece on Amazon."
"My wedding party was supposed to be wearing this color (burgundy), but they couldn't make it."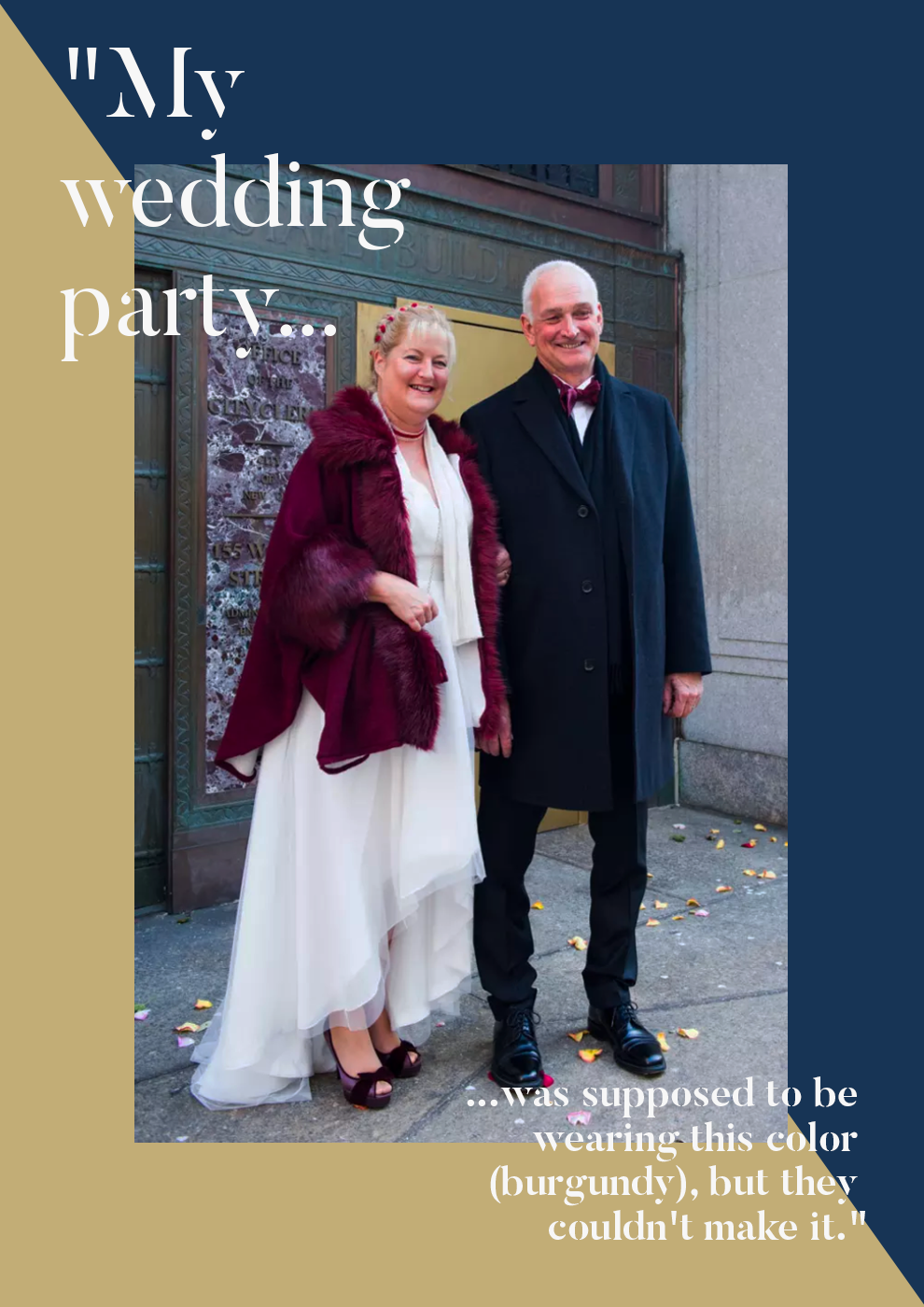 "I liked it, so I splurged."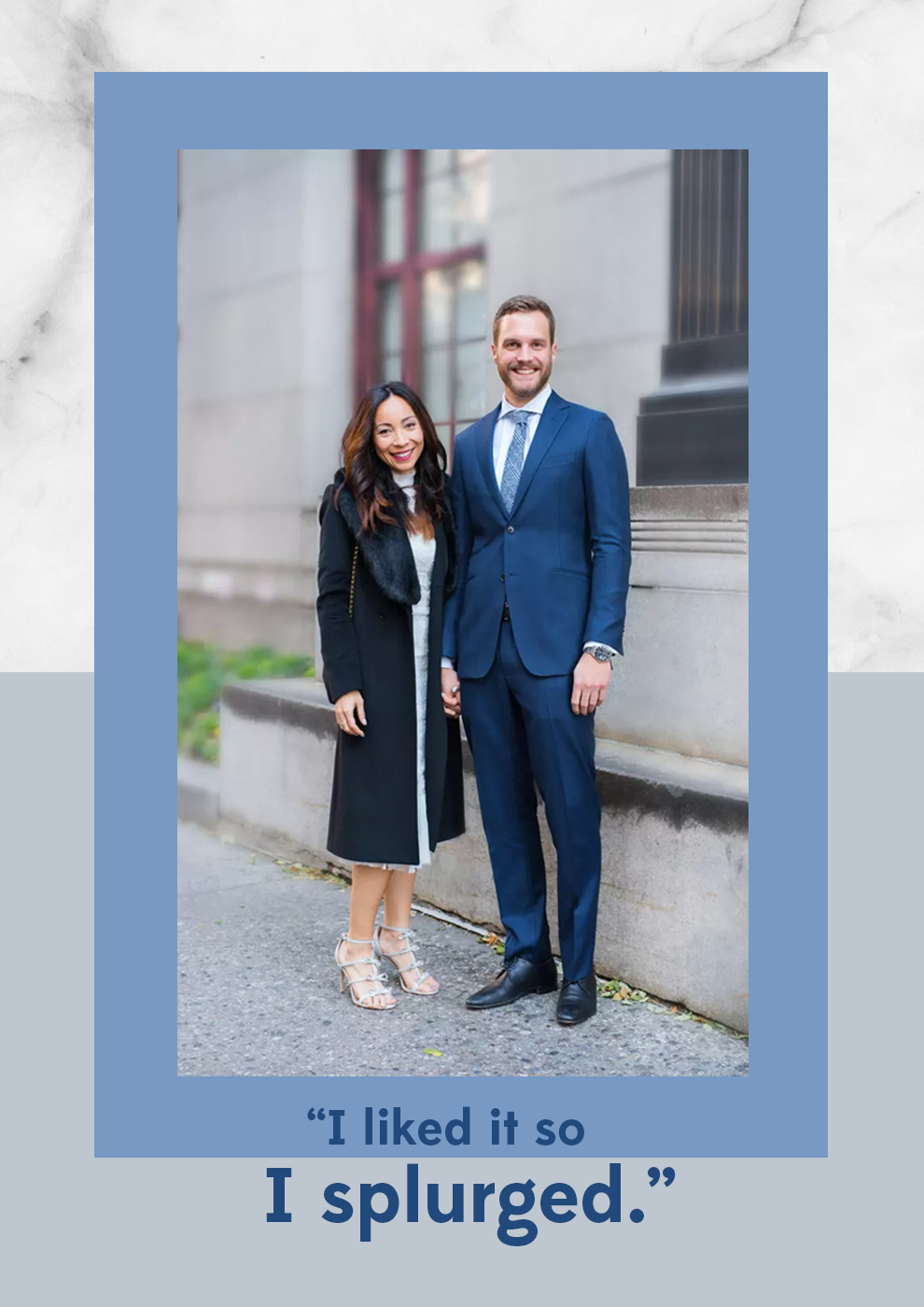 "I planned this last-minute, so this was the last dress on the rack. I just wanted to feel comfortable, and I liked how it looked."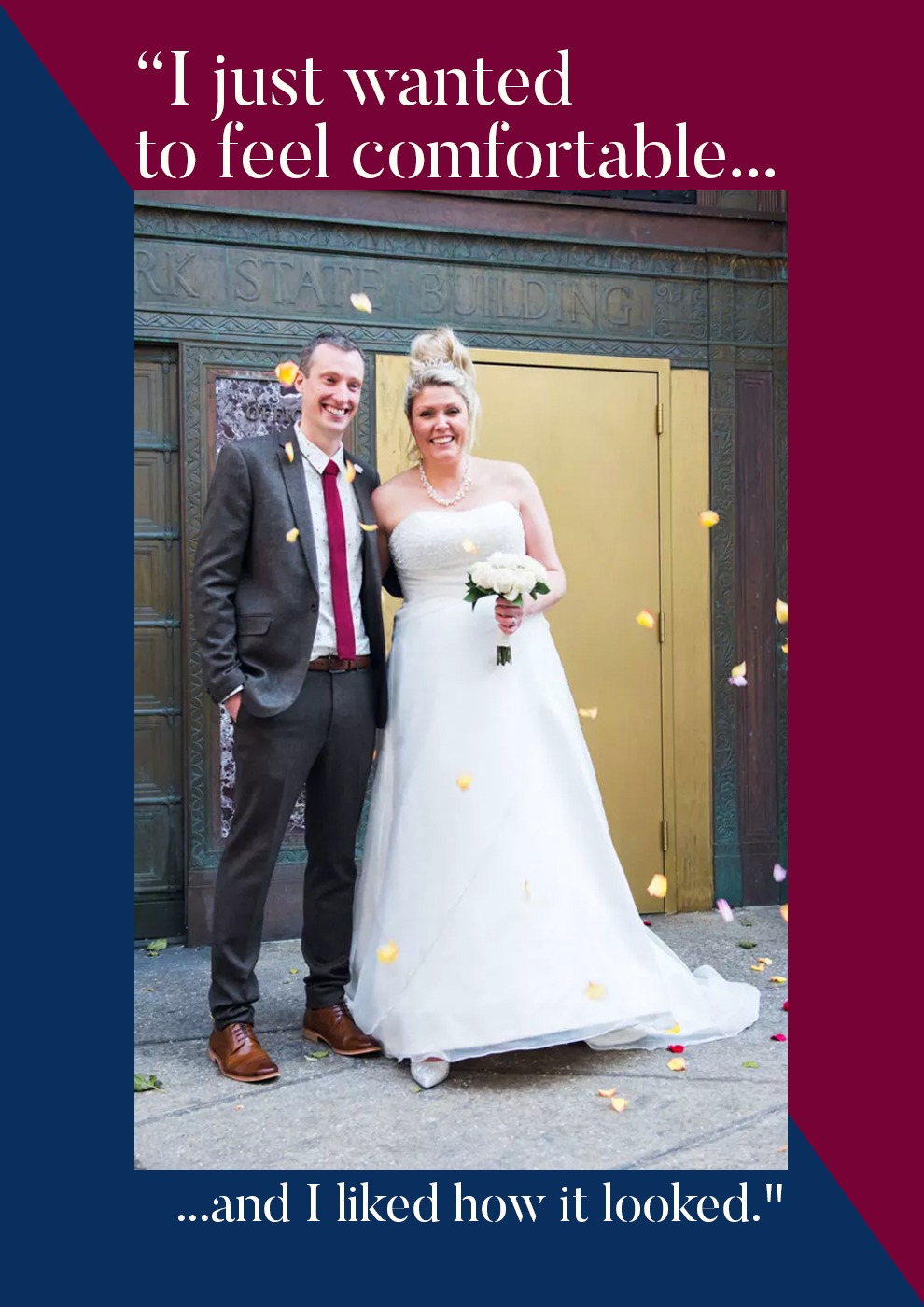 "He's a basketball coach and he's really into spots. I've getting the hang of it ever since we started dating. The caps have our initials."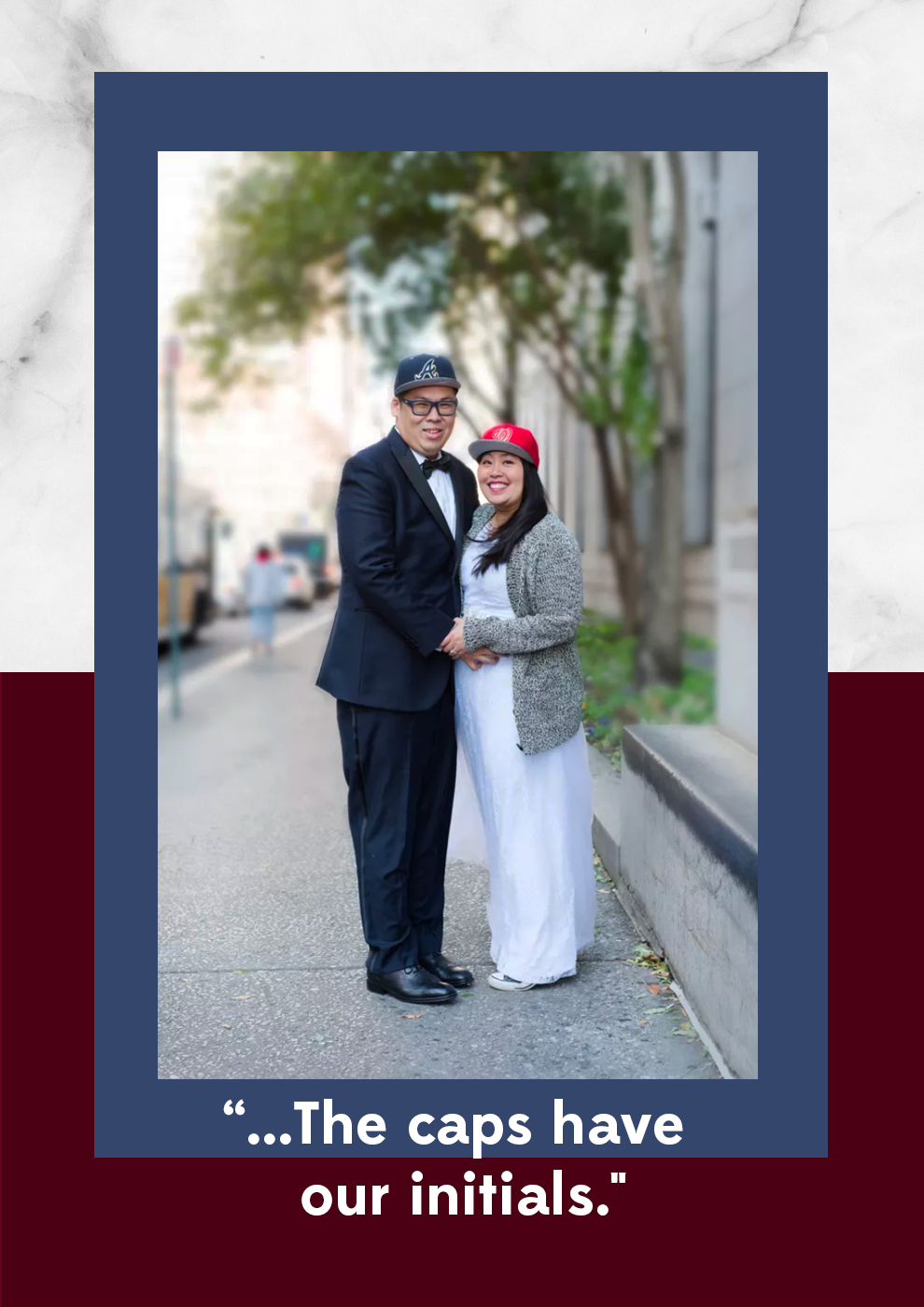 "I didn't really want a diamond right, so we got these instead. We kind of planned this last-minute, so I just went to Saks for the dress."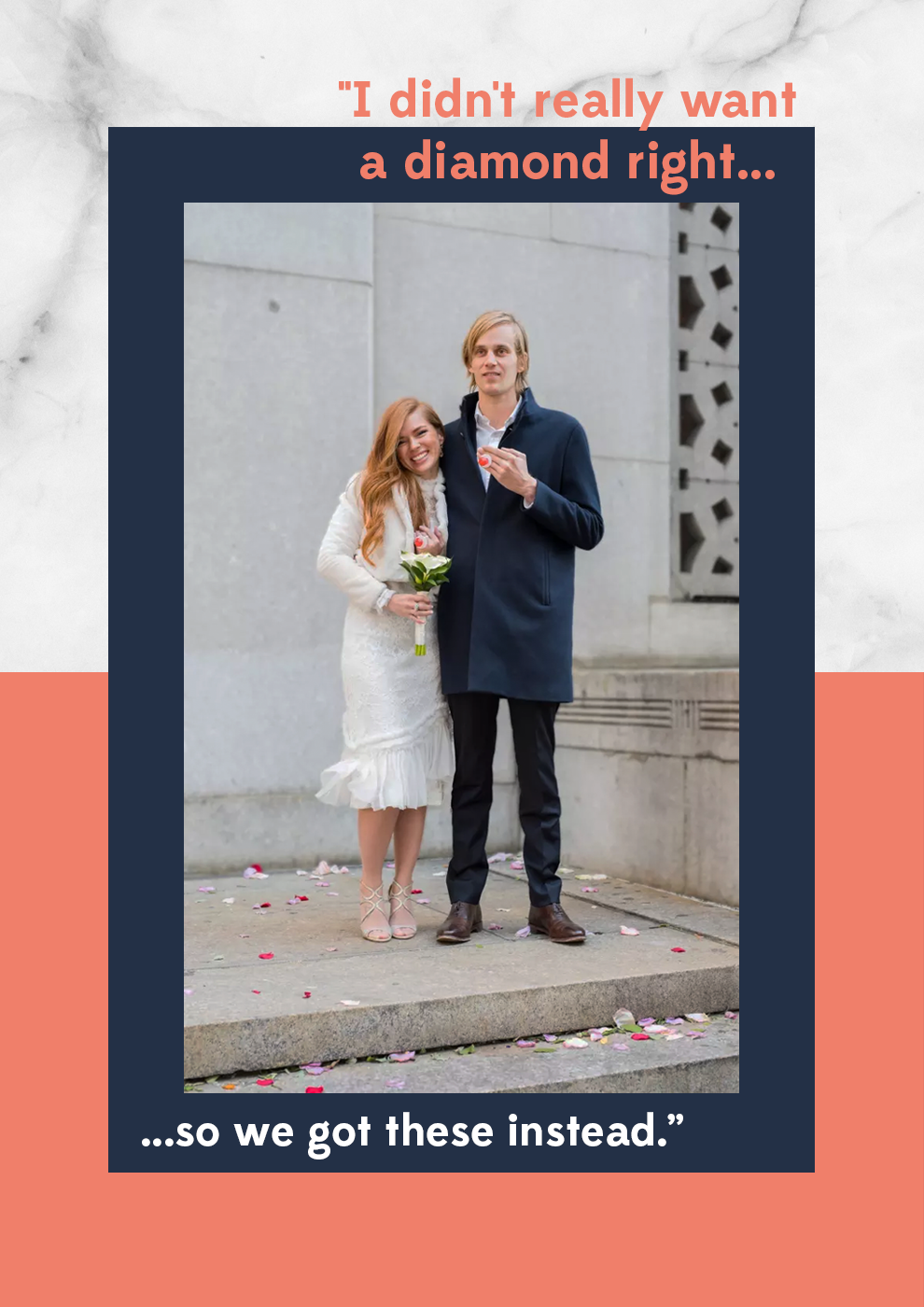 "He's on a K-1 visa. We'll eventually have a traditional ceremony, so today we wore something fun that matched our personalities, and I have tulips because he's Dutch."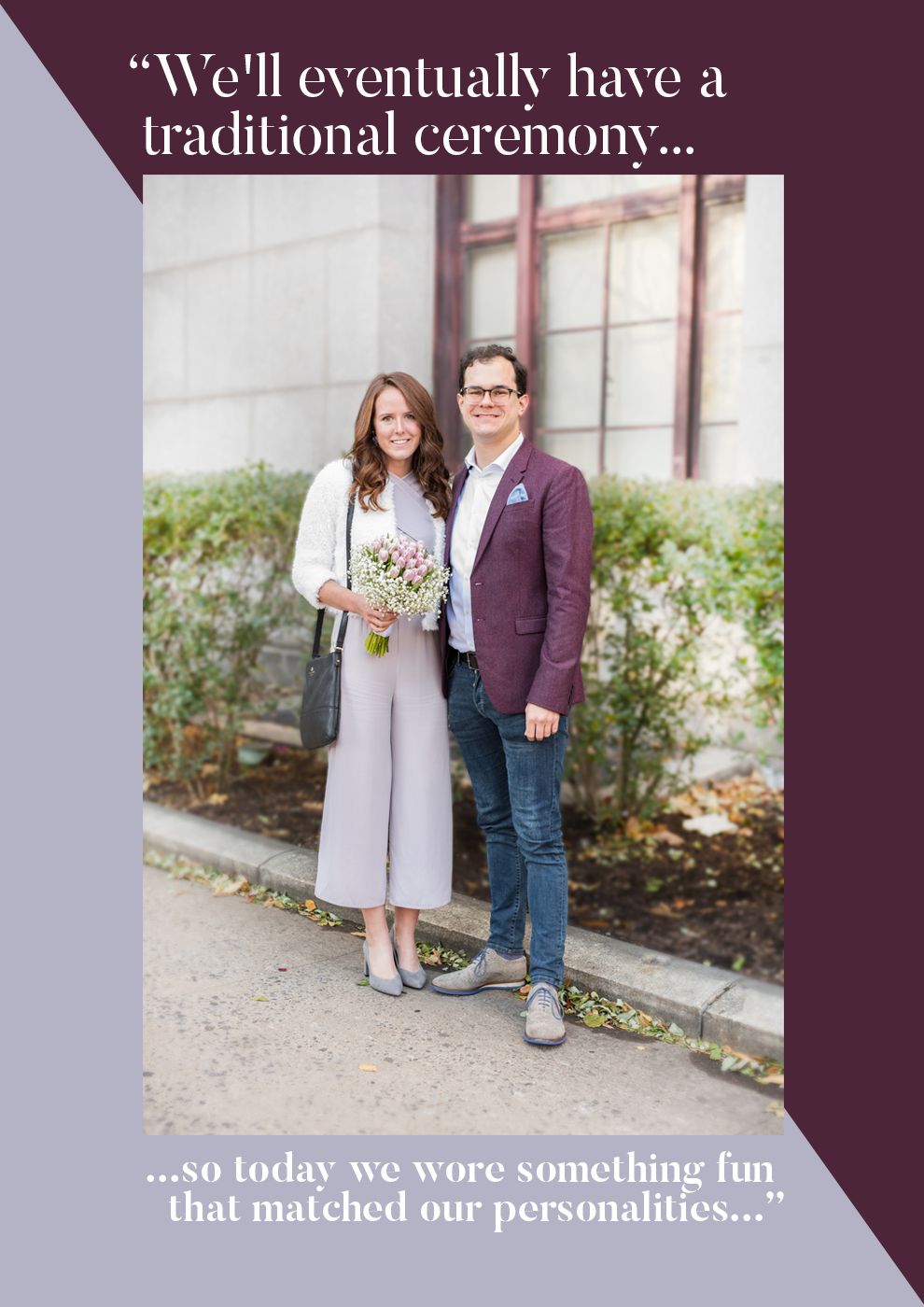 "I look good in jewel tones and I had this dress in my closet for like three years for a ball I never went to. I made the coat myself because I wanted a bridal coat, and I put unicorns inside. It's the first coat I ever made."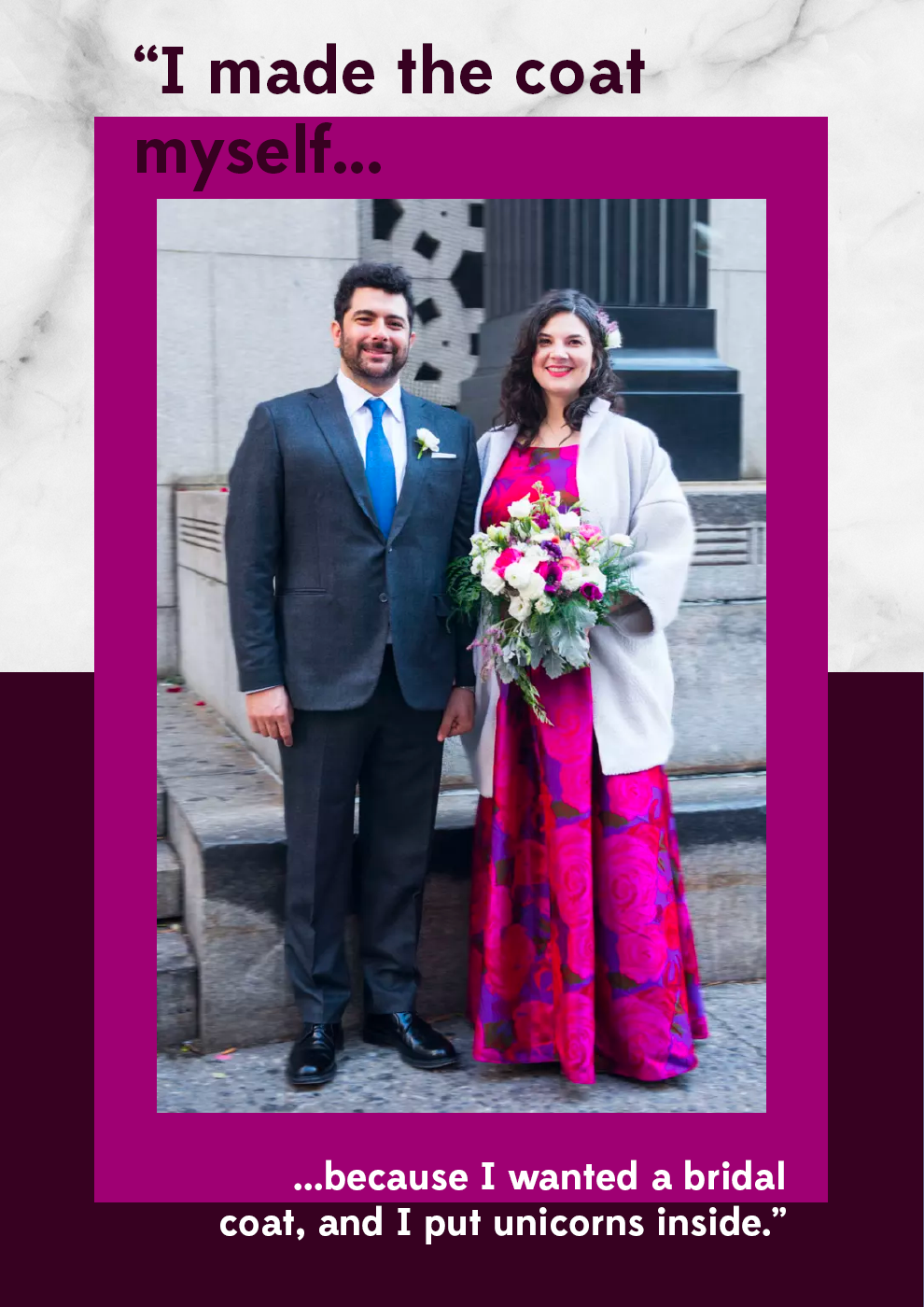 "Purple is my favorite color."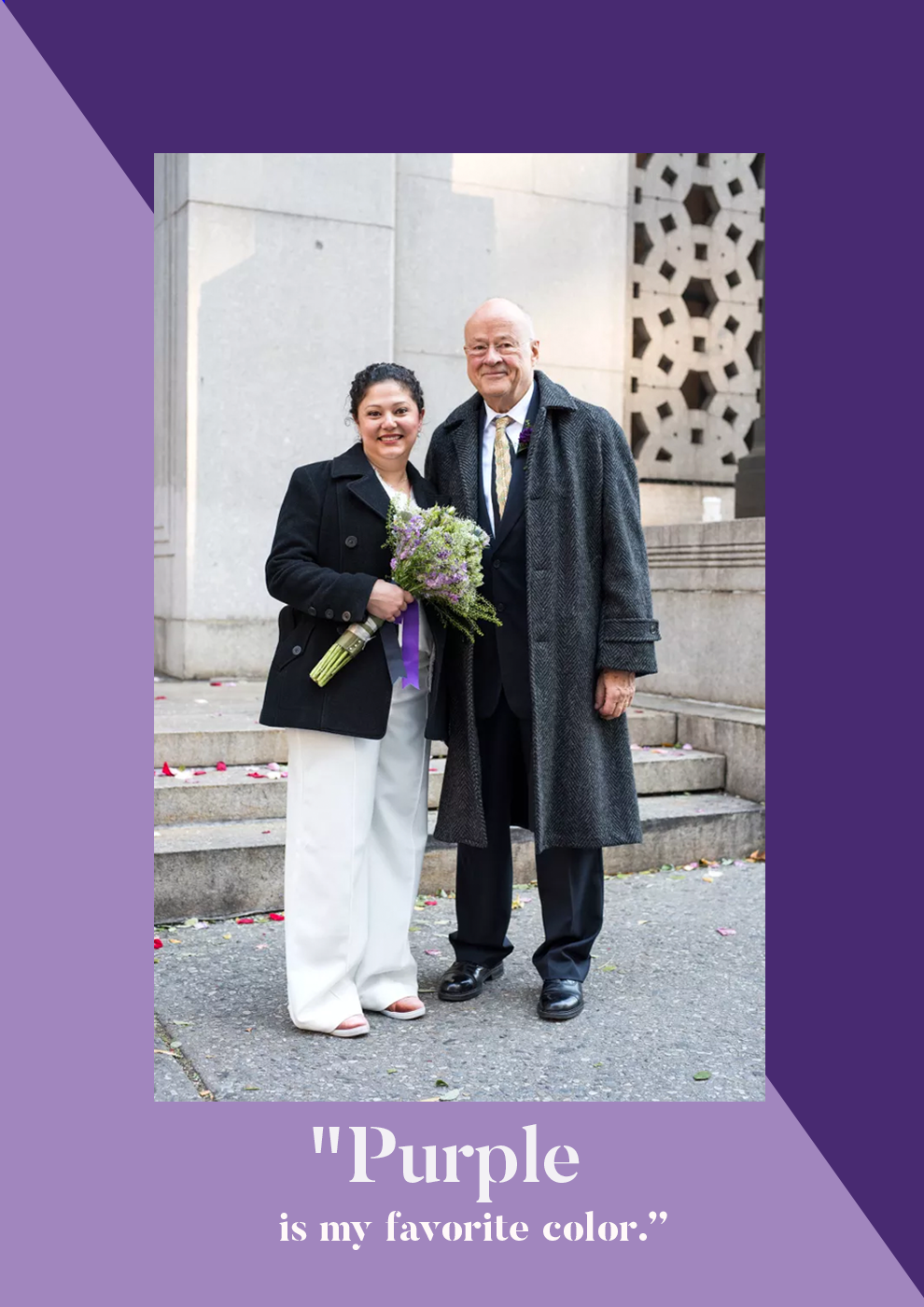 "We're having three weddings: this one, one in El Paso, Texas, and one in Tokyo, Japan. For this one, I went for a champagne-colored dress, since I'm saving the white dress for Texas. In Japan I'll wear an orange-colored dress, which is the traditional color for brides."