We hope you love the products we recommend! All of them were independently selected by our editors. Just so you know, BuzzFeed collects a share of sales and/or other compensation from the links on this page. Oh, and FYI — prices are accurate and items in stock as of time of publication.
I'm in my early 20s and immediately post-grad. I made the bold, brave and commendable decision to adopt a dog. So naturally he is incredibly spoiled in every aspect of his life, including (but not limited to) his toy collection. We've moved many a time since coming into one another's lives (most recently from LA to NY) and somehow, most of Bowie's toys ended up making the across-the-country-with-two-suitcases cut.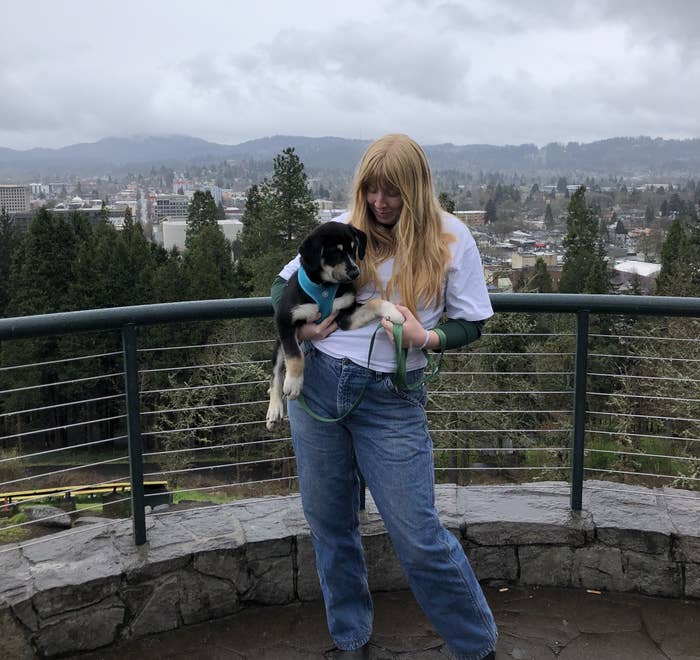 But the ONE toy I would choose out of the entire bin is the Bark Hare Raiser rubber rabbit. I've bought three of them so far (not because Bowie's torn them totally to shreds, but because I personally love having spares and Bowie and I both tend to lose things) and at $14.99 on Target, I feel like this toy is just an undeniable bargain.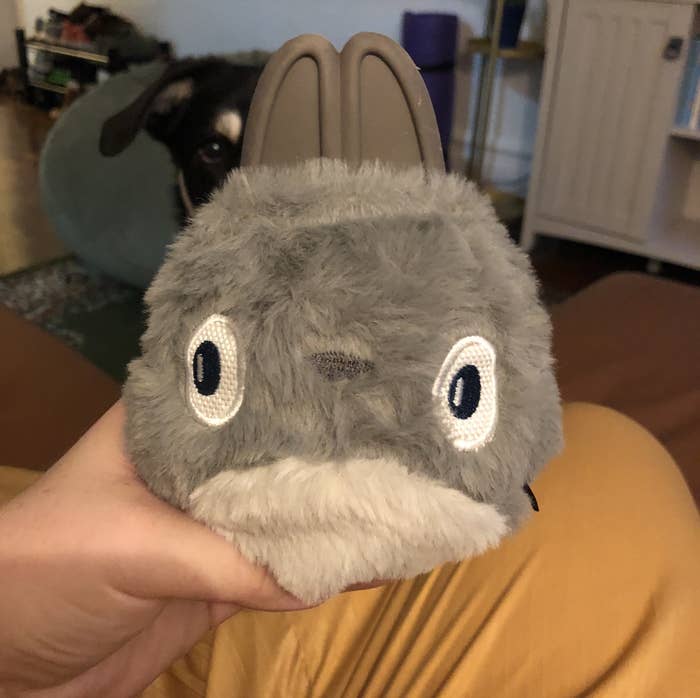 It's designed to be destroyed, which I LOVE. After those first few play sessions with the Hare Raiser, the cutesy cover started to fall apart, and I was admittedly bummed (mainly because I only ~skimmed~ the packaging when I first purchased this bad boy, and didn't understand).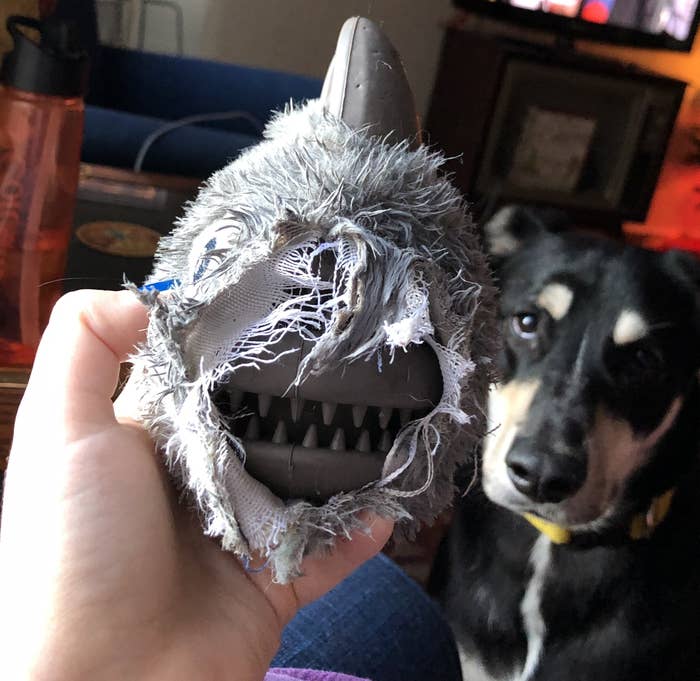 I really appreciate that after Bowie rips the fluffy face off this cartoonish creature, it doesn't look (completely) terrible, the way the toys he typically winds up destroying do...not being an active eyesore is a huge plus in the world of pet products, TBH.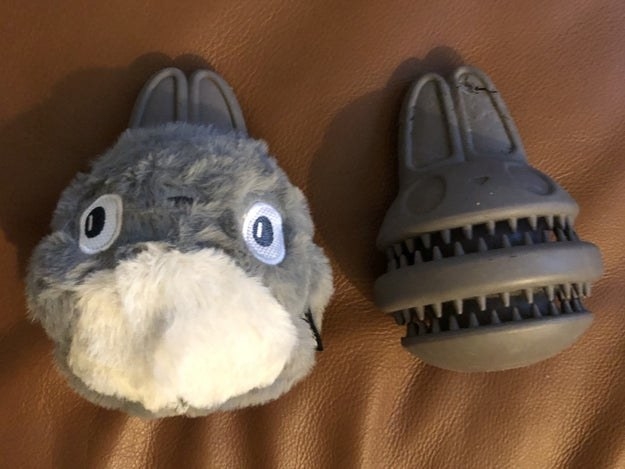 RIP to the many Lamb Chops I've so unceremoniously sacrificed to this dog...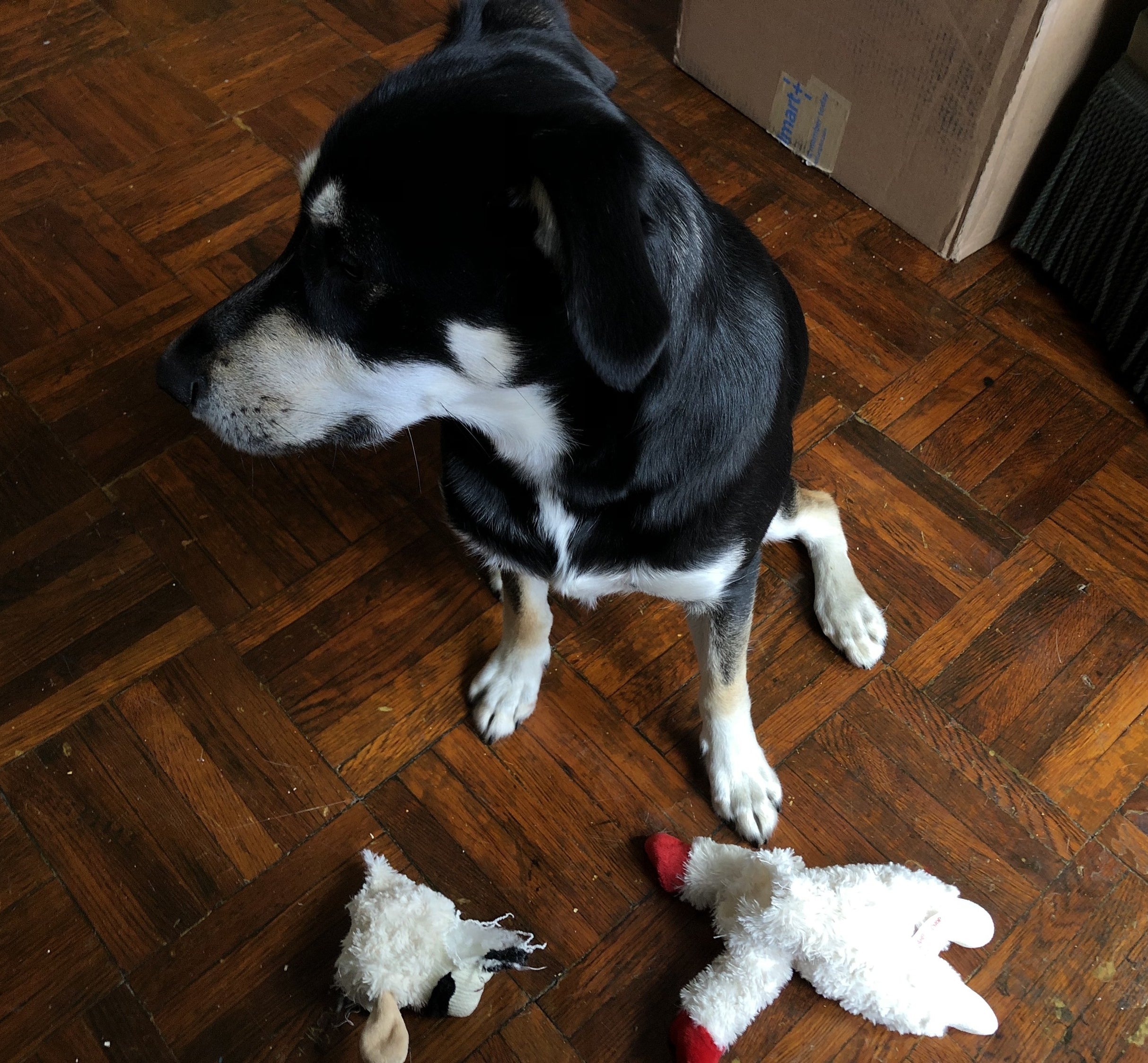 One important thing to note is that Bowie is not a *super* chewer — he's a shredder (a uniquely frustrating sect of dogs who seek to destroy stuff but don't possess the impressive jaw strength or stomach for full-on destruction). And despite "super chewer" being in the name of this toy, I'd consider it a more ideal option for dogs who want to rip apart stuffed animals and other soft toys, but not the legs of your couch.
I'm not the only one who loves this creepy little Totoro-esque dog toy — it has several 5-star reviews and an overall 4-star rating (pretty solid consensus for the pet community... IYKYK).