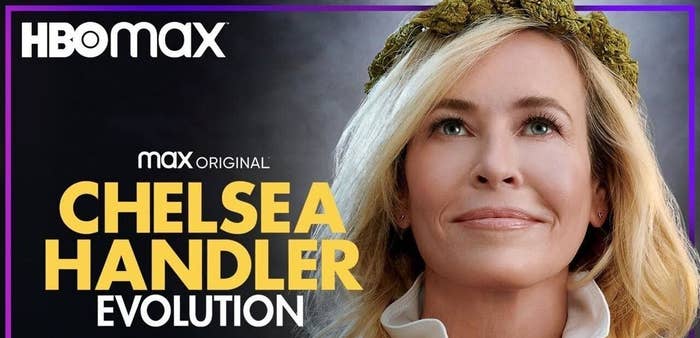 Chelsea Handler is one of Hollywood's notoriously funny comedians. Her career took off hosting E! Entertainment's hit late night talk show Chelsea Lately, where she broke down the biggest celebrity headlines in Hollywood. In October 2020, the talk show host, comedian, and New York Times Best Seller returned to her stand up roots for the first time in six years with her HBO special, Chelsea Handler: Evolution.
Handler brilliantly used her platform to bring desperately needed comedic relief to her fans through her new special, where she intimately and hilariously details her past year of self improvement through therapy. She gives fans an inside look into her journey from discussing celebrity gossip to tackling social justice issues. Handler reflectively investigates white privilege in Hello, Privilege. It's Me, Chelsea and raises her political engagement to a new level.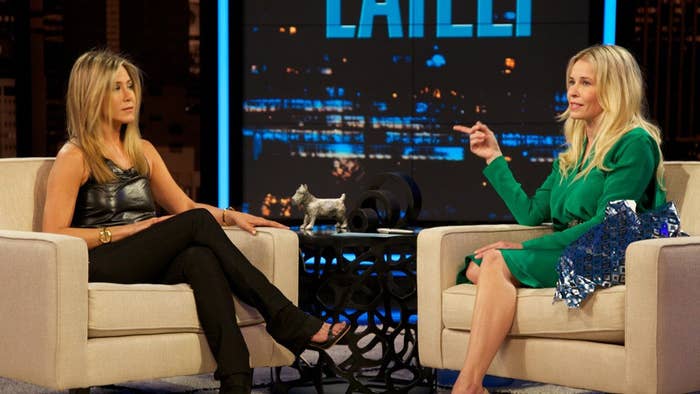 The Transition From 'Chelsea Lately' to Netflix
In 2007, E! launched Chelsea Lately, the late night talk show on which Handler hosted guests and discussed celebrity gossip and entertainment news. Handler looks back fondly on the seven year span of the show, but expressed that she was no longer interested in making jokes about celebrities for a living. While intending to take a long, well deserved break from television, a deal with Netflix in 2016 brought the digital streaming platform something it had never done before: a talk show. Three episodes of Chelsea were released for viewers per week, in which Handler discussed a variety of political news topics, often emphasizing her disdain towards Donald Trump, or even traveling around the world to investigate cultures unfamiliar to her, such as Russia and India. Chelsea shared more of her unfiltered humor while also interviewing a diverse group of guests from local and national politicians to actors with important messages. She even brought hilarious comedian Fortune Feimster, who had worked as a writer on Chelsea Lately, aboard numerous segments of the show.
During Handler's time on Netflix, she began to make the remarkable transition from pop culture and celebrity gossip into activism and political engagement. Instead of discussing entertainment news, she used her platform to discuss political commentary. In an additional deal with Netflix, Handler premiered a four episode docuseries titled Chelsea Does at Sundance Film Festival, where she explored serious topics, traveling around the world to get first hand experience and information on issues like racism, technology, drugs, and marriage. Each part of this fascinating documentary took a real look into the environments in which she emerged herself. While investigating racism for Chelsea Does Racism, she spoke directly with officials like Al Sharpton and former Israeli President Shimon Peres. She had a roundtable discussion with the heads of the NAACP, American Indians in TV and Film, the Media Action Network for Asian Americans, the Anti-Defamation League, the National Hispanic Media Coalition, and the Council of American-Islamic Relations. Viewers were given an intimate look into Handler's honest and curious conversations discussing matters of racism and systemic inequality. She blends issues of racism with her own comedic comentary, visiting the Slave Relic Museum and a former slave plantation, Middleton Place, and discussing slavery and police brutality with locals who express extremely different viewpoints on the matters, advocating for segregation and racism. Handler's genuine interest in these topics is evident to viewers, and left a mark on Netflix, which has since added a plethora of comedian led talk shows.
Social Justice Projects
After her time on Netflix, Handler began further immersing herself in activism, working on her Netflix documentary Hello, Privilege. It's Me, Chelsea. She focuses on trying to be a better ally for people of color, initiating important conversations in the comedic and mainstream space. In the 2019 special, she reflects on her own privilege throughout her life and the lessons she's learned along the way. She digs deep into her past, speaking with a group of conservative women who believe that white privilege is a nonexistent concept. Handler also spoke with a Black ex-boyfriend, who witnessed first hand her white privilege during their teenage relationship in encounters with the police.
Handler further considers that she most likely would not have gotten where she is today, in regard to all of her success and accolades, had she not been white, acknowledging that she would not have been able to get away with nearly as much as she has, and that society is more lenient with her because of her positionality. As a white woman, she benefited from white privilege in her life and career. Hello Privilege also features discussions with other comedians such as Kevin Hart and Tiffany Haddish, both of whom provide additional perspective and insight into the topics she is exploring. The Netflix host ultimately uses this special to suggest how white people can recognize their privilege and work to become better allies.
Her Journey Through Therapy
The #1 New York Times Best Selling author published another hit in 2019, Life Will Be The Death of Me. The memoir describes the personal evolution that simultaneously led to her professional evolution. Handler's journey to self awareness progressed from reluctance to therapy to introspectively working hard to access and unload the root of her issues. Her psychiatrist, Dr. Dan Siegel, determined that her lack of empathy was due to her childhood traumas, most significantly the death of her older brother, Chet, when she was only nine years old. This devastating loss obviously affected her family deeply, but Handler uses her comedic gift to inform readers of her therapeutic process, both the good and difficult moments. She perfectly balances light and funny commentary with raw reality.
Anyone who follows Handler on social media or has kept up with her at all in the last 4 years knows that Handler frequently expresses her outrage with President Trump. She even acknowledges that the 2016 Presidential Election was what in fact led her to therapy in the first place. The results of that election caused a reaction inside of her that was reminiscent of her childhood, and proved to be transformative in her course of self improvement.
The Return to Standup
After six years away from stand up, the comic triumphantly returned with the HBO Max special Chelsea Handler: Evolution. Although it was filmed during the height of COVID-19, her production team adhered to safety regulations and all guests were required to quarantine and be tested in order to attend. The stand up special was then released months later on October 22, 2020, delivering exactly the entertainment that so many needed during this time. The hour long special was appropriately filmed in her home state of New Jersey, contributing to the full circle, homecoming atmosphere of the production.
Based completely on Life Will Be The Death of Me, she brought her memoir to life, beautifully transitioning from serious to funny. She naturally and seamlessly moved from her moments of rage to humor to devastation, pausing to let the audience digest her jokes and comments. Handler emphasized to viewers the importance of laughing through pain. Throughout her virtual press tour, she describes the film Steel Magnolias and the impact it had on the development of her special, explaining that, "that moment when you're crying and you're feeling so much and then you just go right into the laughter is a moment I've always wanted to be able to achieve in stand-up."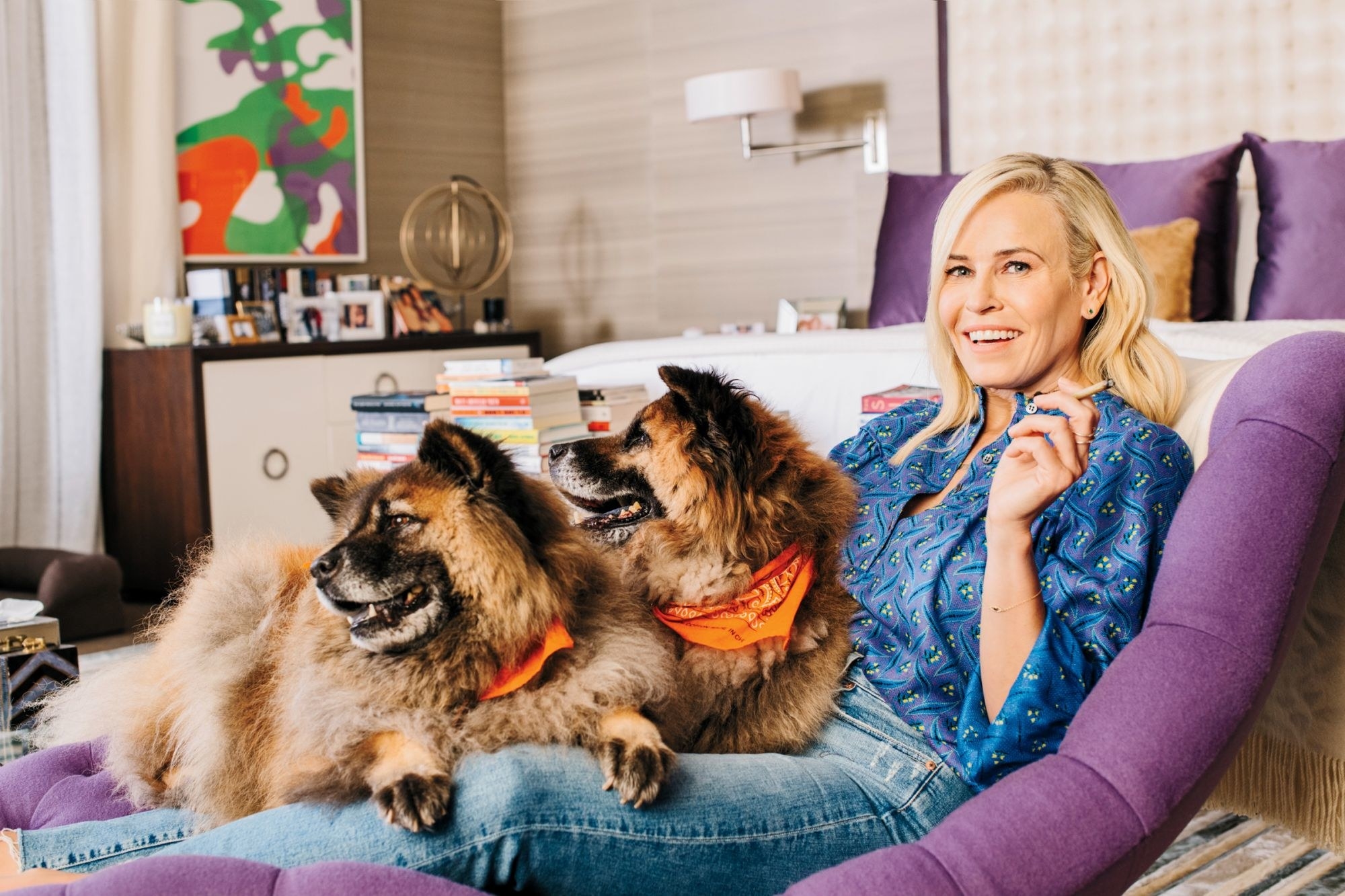 After nearly a decade on E!, hosting Chelsea Lately, Handler is in a different place personally and professionally. She has worked on herself in therapy to become more empathetic, and the introspective journey that has resulted from this work enabled her to think critically about aspects of her life and career she had not before considered. Handler continues to produce projects that have significant substance and depth, with meaningful cultural implications.