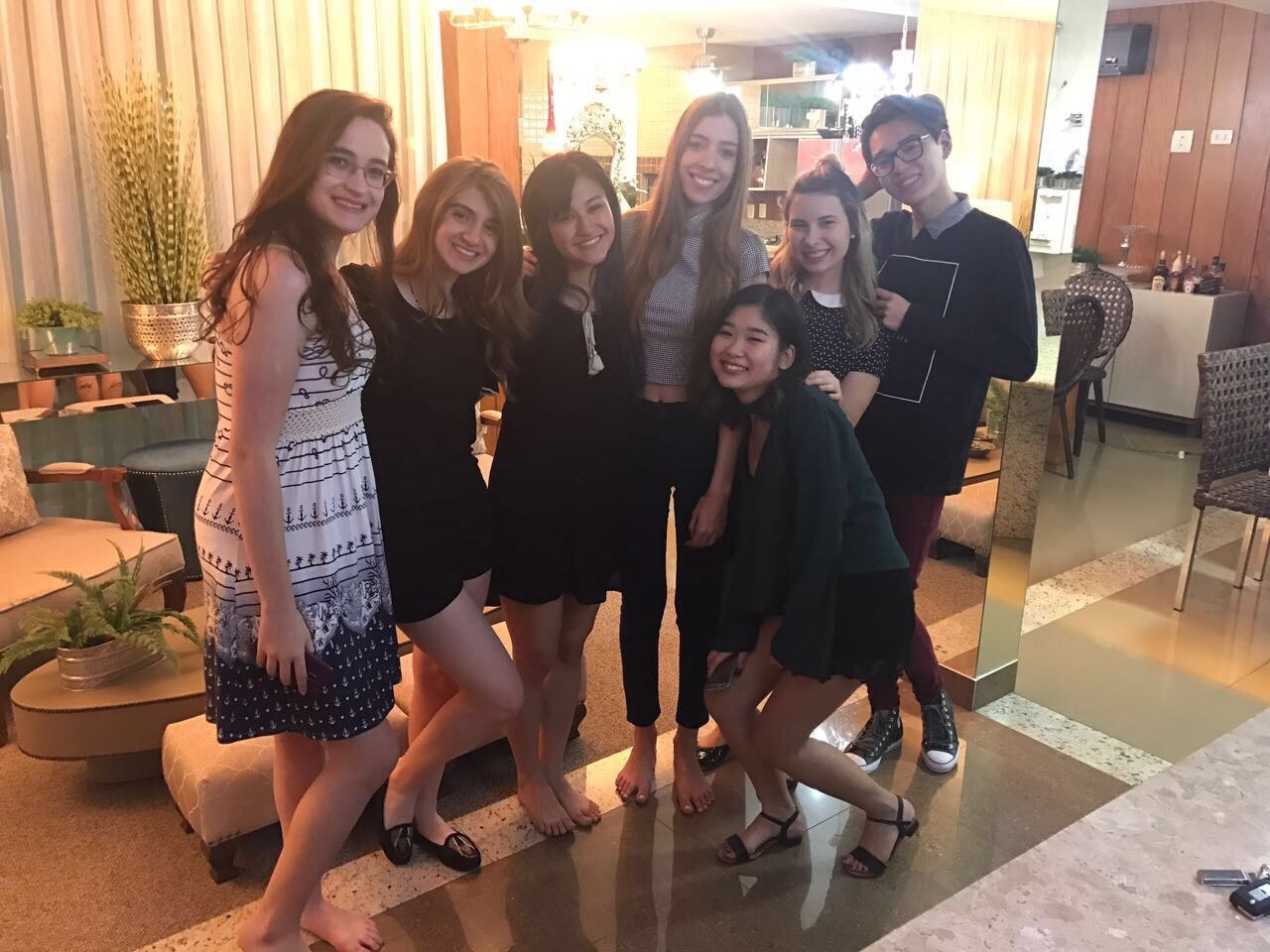 Com que frequência você vai nos rolês?

Eu sou a que geralmente combina.

Praticamente sempre, e se não forem eu fico pistola.

Geralmente tenho prova...

Quase sempre, mesmo morando em outra cidade.

Nas 2x por ano que estou em Londrina sempre combino de sair!

Quem é você no grupo do snapchat?

Sou a que sempre manda muitas fotos e vídeos cantando.

Mando coisas de casa ou da faculdade, e geralmente respondo no chat.

Mando coisas beem de vez em quando.

Mando de volta paródias das minhas amigas.

Eu posto coisas no stories às vezes.

A que sabe todas as danças.

Eu só quero rebolar a raba.

A que faz amizade com gringo.

A que leva o boy e ama shot de tequila.

A que gosta de socializar e dançar.

A que só quer ouvir Dua Lipa.

A que bebe e fica de boa mas beija várias bocas.

Tenho carro e sempre dou carona.

Acabei de ganhar um carro.

Motorizada porém por enquanto sem carro.

Tô de boa com meu cartão transporte.

Em Lorena não temos ruas.

Como você se arruma pra sair?

Faço maquiagem completa e cabelo.

Faço maquiagem completa e deixo o cabelo natural.

Geralmente uso delineador e rímel nos olhos.

Só uso batom de vez em quando.

Bem natural, mas faço meu cabelo.

Tanto faz, é sempre gay mesmo.
This post was created by a member of BuzzFeed Community, where anyone can post awesome lists and creations.
Learn more
or
post your buzz!
Looks like there are no comments yet.
Be the first to comment!