Degrassi: Next Generation premiered in 2001. That's 14 years ago.
So if you're wondering what your favourite original Degrassi students are doing a decade and a half later, we've found out.
Sara Barrable-Tishauer (Liberty Van Zandt)
Sarah Barrable-Tishauer played Liberty Van Zandt for nine seasons. After leaving the show, Barrable-Tishauer graduated from Concordia University and put her communications degree to use as a freelance writer, graphic designer, and digital artist. She's currently the digital marketing coordinator at Urban Adventures.
Daniel Clark (Sean Cameron) Daniel Clark appeared as bad boy Sean Cameron for seven seasons on the show. Since he's said goodbye to Degrassi, Clark has found success working as a producer and news correspondent for the cable channel Fusion.
Lauren Collins (Paige Michalchuk)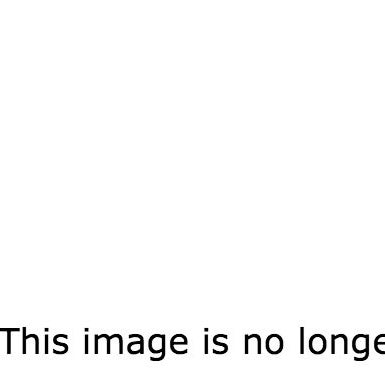 Lauren Collins reigned as Degrassi's It girl for eight seasons. Since she left the show, Collins has continued acting — winning parts in Murdoch Mysteries, Zero Recognition, and Farhope Tower. Ryan Cooley played funny guy J.T. Yorke until J.T.'s untimely demise in Season 6. Since his sad exit from the show, Cooley has voiced Louis in 2013's Oh No! It's An Alien Invasion.
Jake Goldsbie (Toby Isaacs) Jake Goldsbie played brainy Toby Isaacs for eight seasons. Since leaving the show, Goldsbie has appeared on Being Erica. He is also the co-founder of Not Bad Pictures, where he is a writer and producer.
Shane Kippel (Spinner Mason) Shane Kippel played athlete and musician Spinner Mason for nine seasons. Since leaving the show, Kippel appeared in 2011's Combat Hospital as LCPL Chuck Braddock. Kippel even made a special trip back to Degrassi with a guest spot in 2014. The actor is now also the drummer in the indie rock band Dear Love.
Miriam McDonald (Emma Nelson) Miriam McDonald played spunky environmentalist Emma Nelson for nine seasons. Since leaving the show, McDonald has continued acting with appearances on Lost Girl and Orphan Black. She also played Haley in the 2014 movie Wolves.
Christina Schmidt (Terri McGreggor) Christina Schmidt played Terri McGreggor for three seasons. Her fictional character had some struggles with body image, but in real life, Schmidt is rocking her look as a working model today.
Cassie Steele (Manny Santos) Cassie Steele played Manny Santos for nine seasons. Since leaving the show, Steele has been steadily acting. She played Abby Vargas in the 2012 TV series The L.A Complex and appeared in two TV movies, Sorority Surrogate and The Dorm.
Melissa McIntyre (Ashley Kerwin)

Melissa McIntyre played the multifaceted Ashley Kerwin for seven seasons. Her acting credits end with Degrassi, but according to her Twitter feed, she seems to be performing comedy shows occasionally.
Whatever they're doing now, they'll always be Degrassi kids to us.
The headline of this post has been changed to clarify that it is about "Degrassi: The Next Generation" and not the original "Degrassi Junior High".