A group in British Columbia has filed a human rights complaint to have gender assignations removed from birth certificates.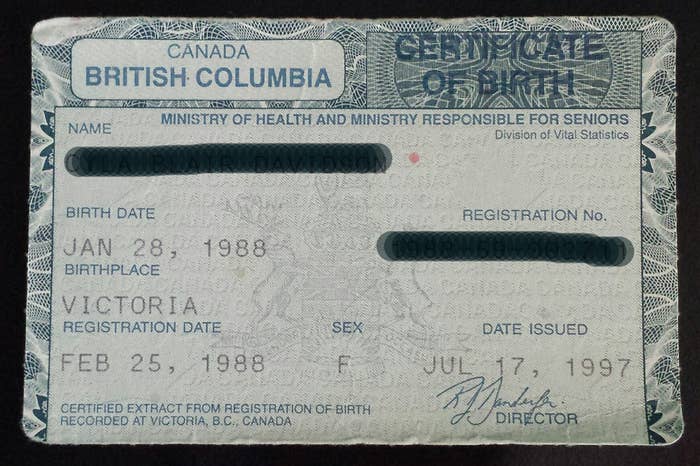 According to CTV News, the group argues that a gender assigned at birth "guarantees that trans or intersex or gender noncomforming children will suffer grief" as they grow up. They issued the following statement:
"Having a misgendered birth certificate guarantees that trans or intersex or gender nonconforming children will suffer grief when they go to school, humiliation when they apply for a driver's license, and discrimination and danger in every other circumstance where someone wants them to 'prove' their gender."
Morgane Oger, Chair of Trans Alliance Society (TSA) is one of nine complaints seeking removal of gender designation from birth certificates.
She told CTV News that roughly 2.5 per cent of Canadians "live with, or have the potential to live with, the wrong sex designation on their documents."
"It is difficult (for doctors) to tell the sex designation of a child with a 30-second cursory inspection of their genitals when they're born," she said.
Another complainant is Harriette Cunningham, a girl from Comox, B.C. Her parents filed on her behalf.
The B.C. activists say it should be left to the individual to decide "who and what they are."
They're also opposed to adding a third gender box on government forms, saying they don't believe it will stop discrimination. Instead, it would put "a target on the forehead of anyone with that option recorded."
"We're not saying you can't ask about gender," Oger said. "That's the relevant word: ask."
The B.C. Human Rights Tribunal has agreed to review the complaint.