Karl and Elizabeth Gfatter, who have known each other since they were children, renewed their vows on August 1st - the date of their 75th wedding anniversary.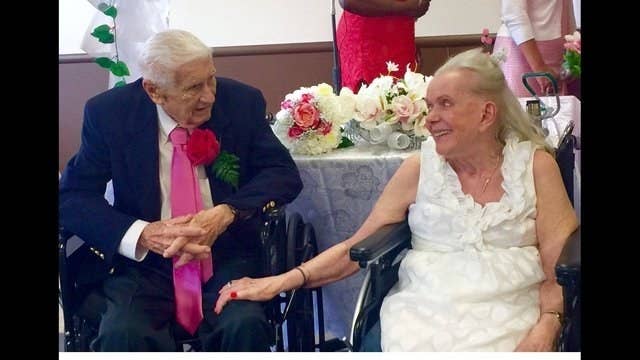 The pair, who now reside in a nursing home in Poughkeepsie, N.Y., eloped just after high school because their families weren't supportive of the union.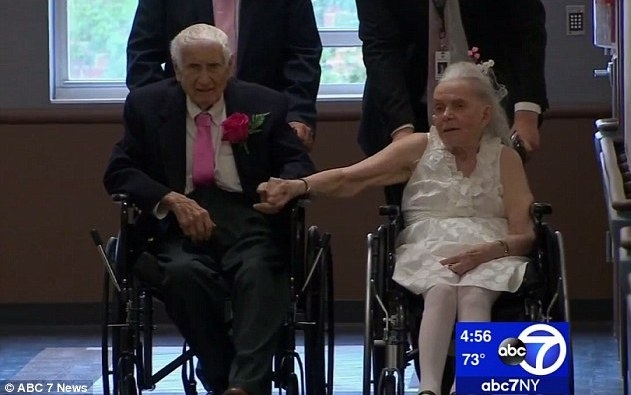 Karl told ABC 7 that his father even bet him money that the marriage wouldn't last more than a year.
"He said, 'I'll tell you what, if it lasts more than a year I'll give you 100 bucks'."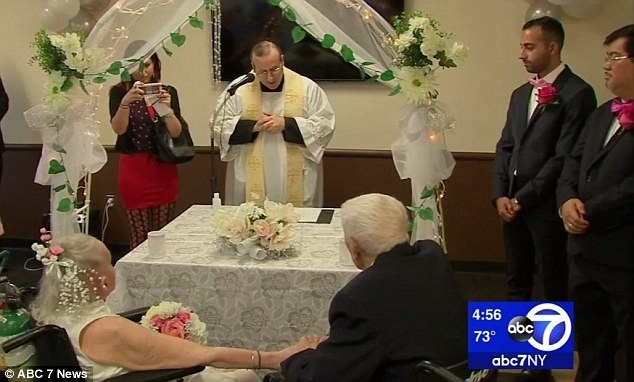 Needless to say, his father paid up. The couple's love has spanned decades and wars, according to the Poughkeepsie Journal. They even made it through a long distance relationship while Karl served 2 years in the U.S. Army during World War II.
They then had 1 daughter, Lorelei, who died in 2015 at the age of 68.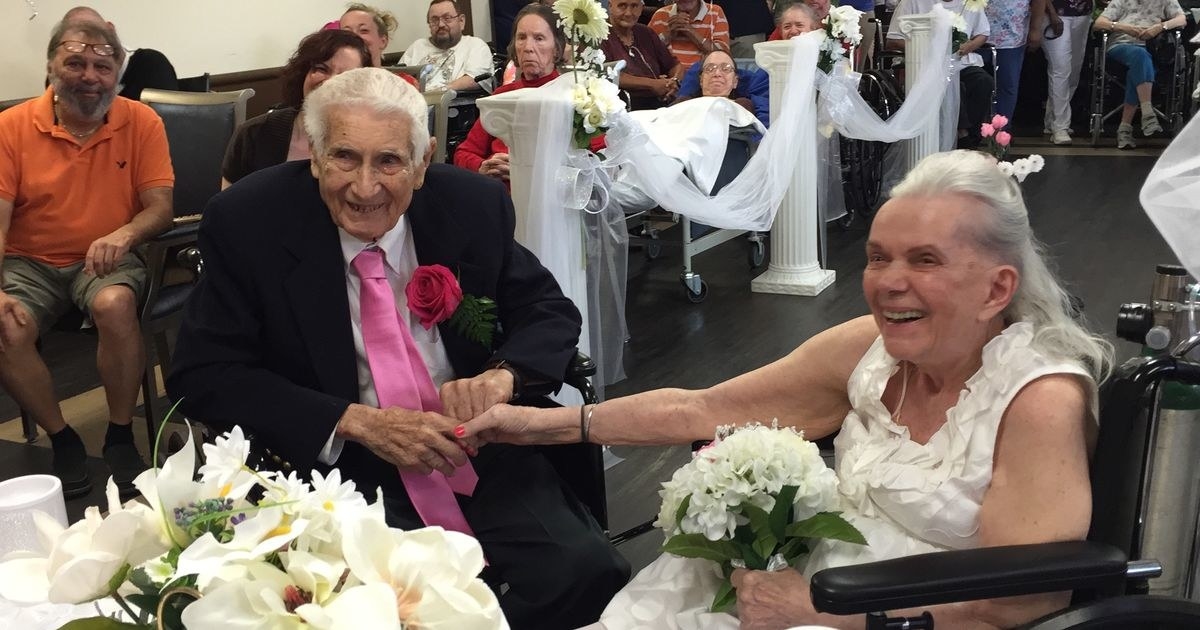 To celebrate their vow renewal, staff members at the River Valley Care Center transformed the nursing home into a prime wedding location.
The dining hall turned into a decorated wedding chapel, employees got dressed up and served as the bridal party, and the couple shared their first dance in physical therapy to Frank Sinatra's "You'll Never Know."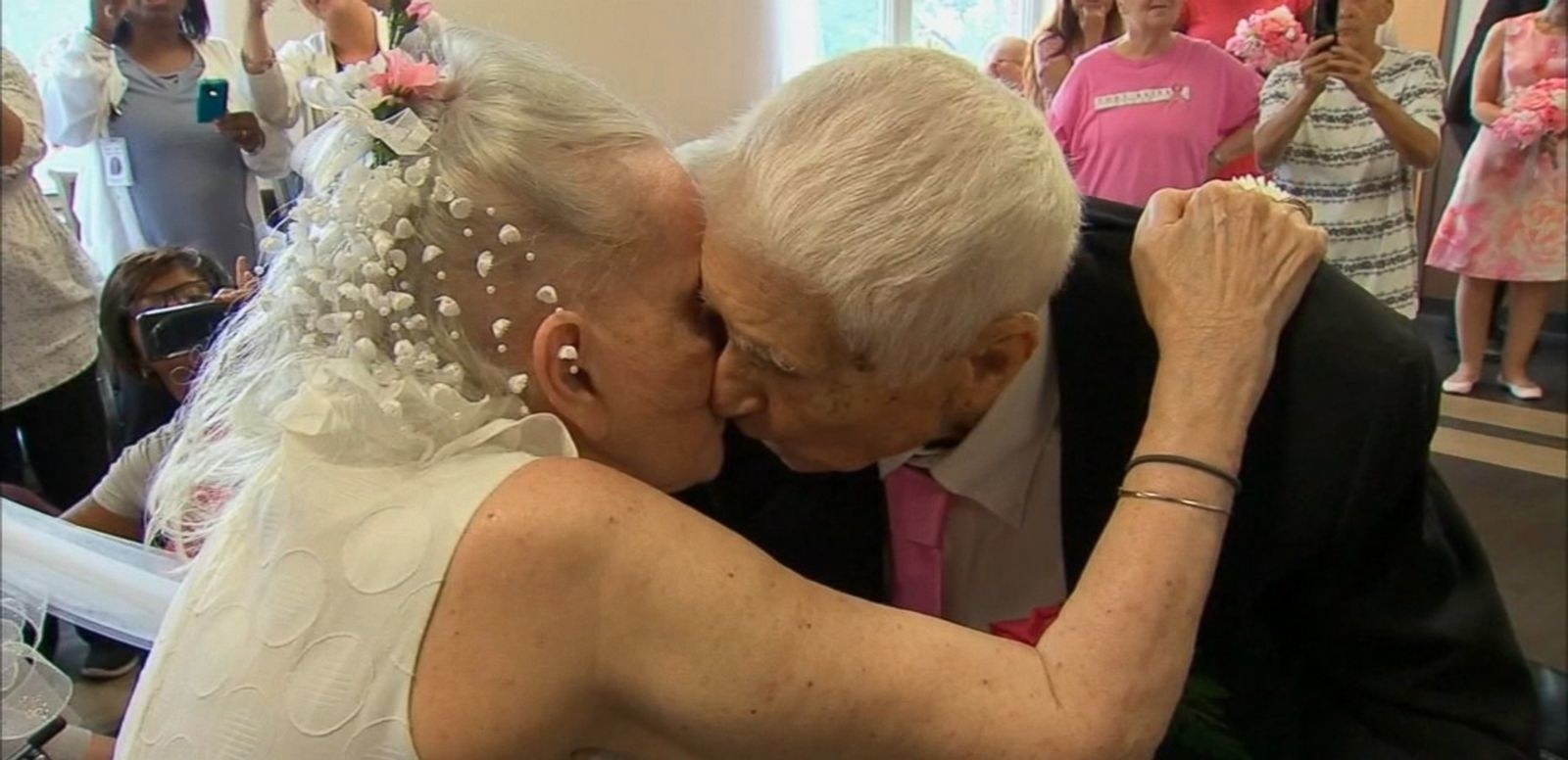 When the Poughkeepsie Journal asked Elizabeth to offer some advice on how to make a marriage last, she kept it simple and straight forward:
"Tell the truth. Be good to each other."