After eight years of fertility issues that prevented them from conceiving, Jennifer and Bobby Leonhard, both 33 years old, got the news that they had been praying for.
They were expecting a child.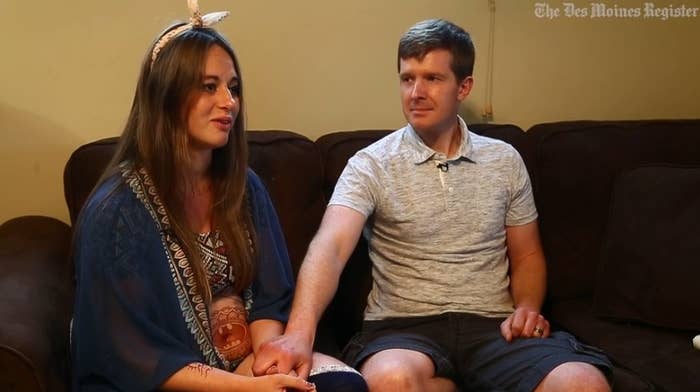 Their story, however, is nothing short of heartbreaking.
The couple were told that they lost their baby in utero at just eight weeks. Then, at eighteen weeks, they learned that their child was indeed still alive and their hope was completely restored.
They spent the next months preparing for their son. He would kick whenever their dogs would bark, and Jennifer filled his closet of all sorts of superhero costumes so he could follow in his parents' footsteps and eventually become a cosplayer.
The couple even decided to name him William.
Unfortunately, despite being perfectly healthy just one night prior, William died on Jennifer's due date.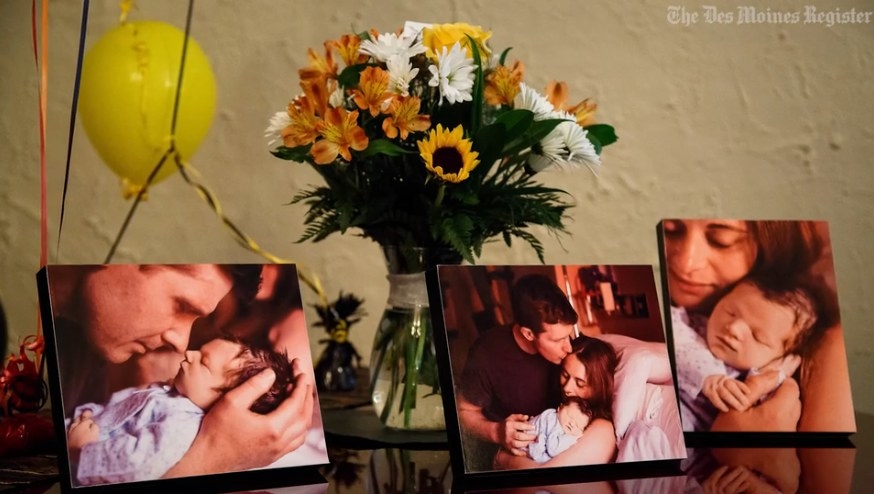 "It was really nice that, you know, we got to hold this one, and we got to see him, and we got to see how much he looked like both of us," Jennifer told The Des Moines Register in an exclusive interview.
The couple, both self-proclaimed nerds, decided that they did not want their son's funeral to be a time to mourn. Instead, they wanted to say goodbye to William the best way that they knew how - by throwing a costume party.
Jennifer and Bobby requested that the cosplayers in their community come to their son's showings decked out in full costume.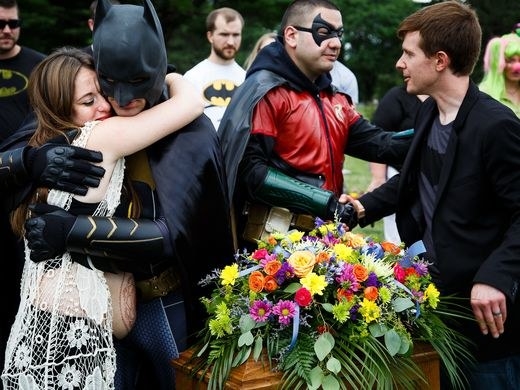 The city of Des Moines didn't disappoint, either.
Everyone from Superman to the Easter Bunny showed up in full costume to pay their respects to Jennifer, Bobby, and their beautiful baby boy.
"In our darkest hour, we needed to celebrate what we had and who we wanted him to be," Bobby told The Des Moines Register. "We wanted people to have fun in his honor. We needed, desperately, to have one less sad day."
Sticking with the superhero theme, Jennifer dressed William in a Batman onesie and stuck two plush superhero dolls into his casket: one Batman and one Superman.
These dolls, she told The Des Moines Register, would be his guardian angels.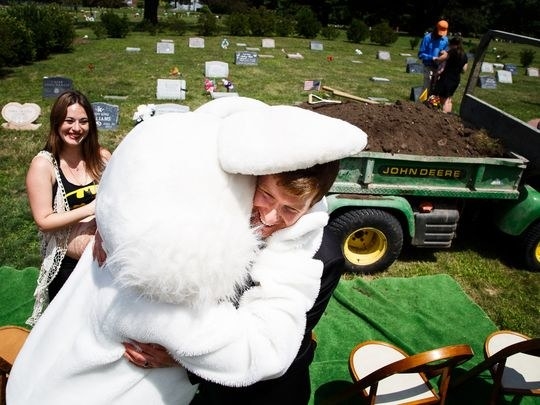 As for whether or not Jennifer and Bobby will try to conceive again, the couple seem hopeful.
"This is a success story," Jennifer said. "We got so much further. We got to hold him and talk to him. This has only solidified our determination and our hope."