Hey Potterheads! I probably don't need to remind you, but in case you didn't know, it's Christmas time again at the Wizarding World of Harry Potter...which means it's time to bust out your wands and ready your bellies for some hot Butterbeer.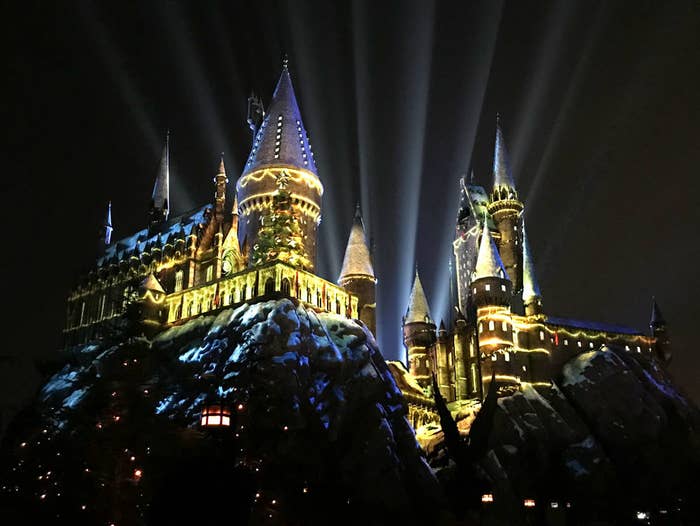 And here's all the cute stuff (some returning, some new) you'll see this year at Universal Studios:
First of all, the very pretty and very extra light spectacular is back, but with an entirely new show!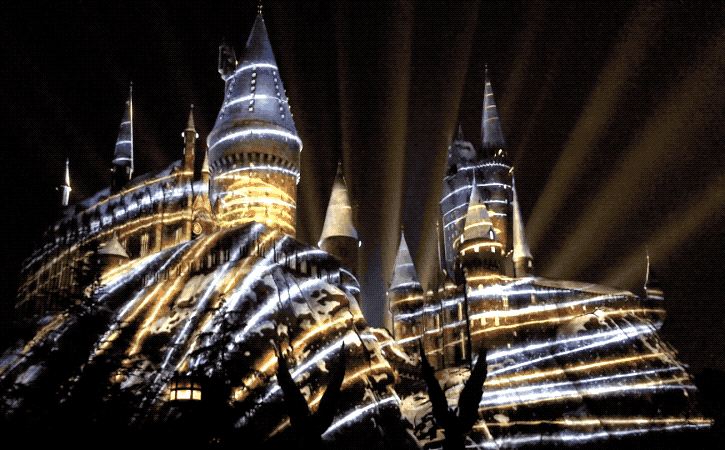 This year, it pays special homage to the Yule Ball...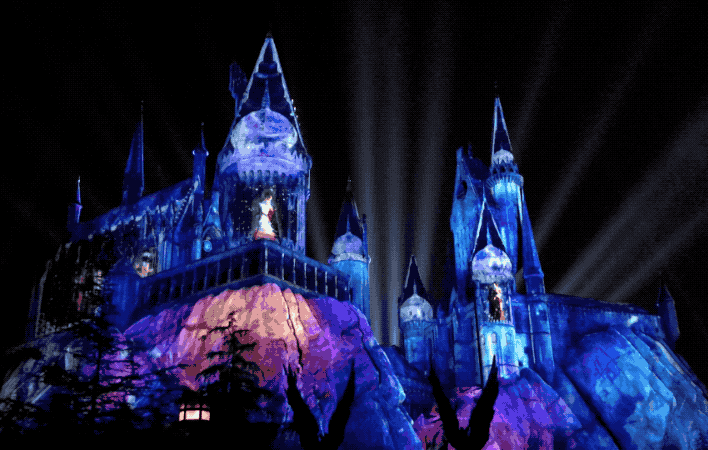 ...and Fred and George's Weasleys' Wizard Wheezes.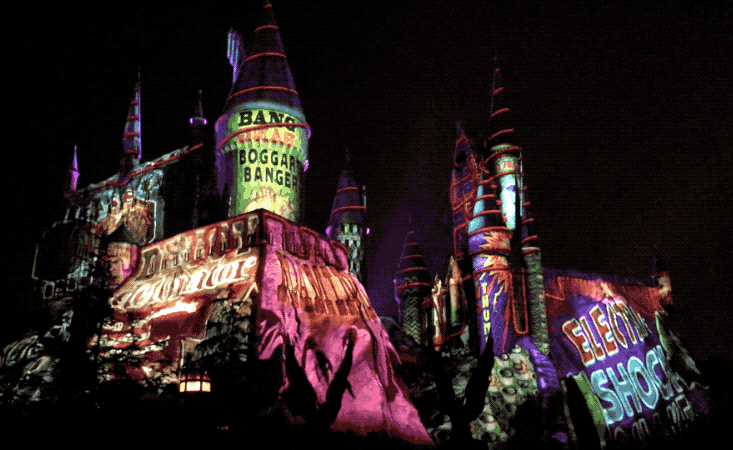 BTW, take your time walking away after the light show, because you'll definitely want to experience the glistening SNOWFALL (YES, SNOW) as you meander through Hogsmeade.
Also, keep your eyes out for fun holiday decor details everywhere — like these owl feathers and house colors incorporated into the garland and wreathes.
And displays in some of the shop windows.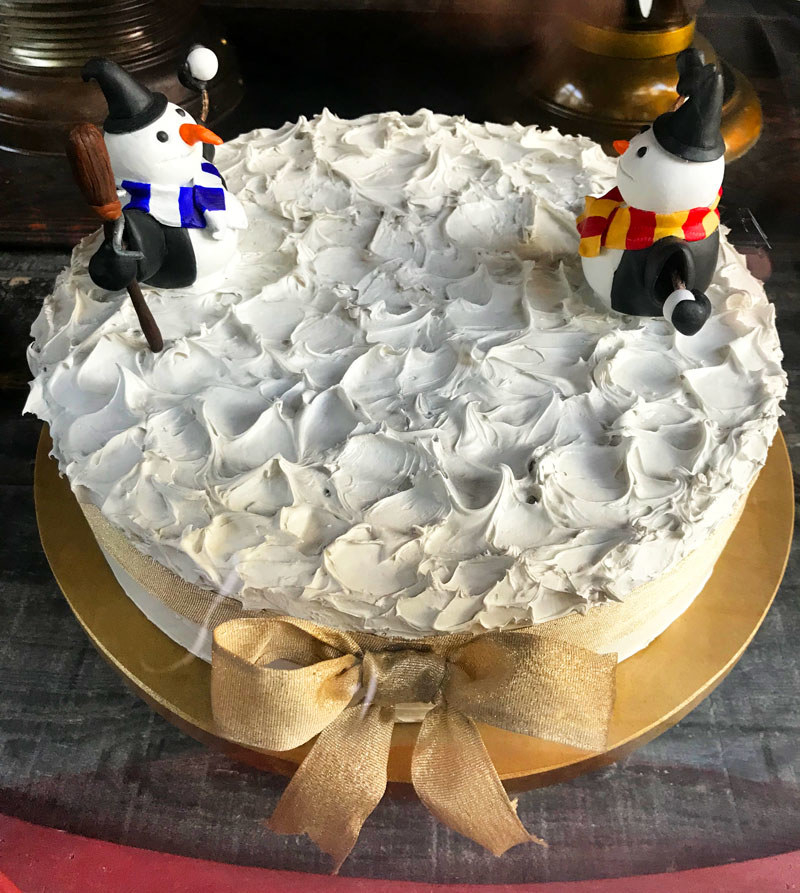 There's even festive decor inside the shops, rides, and The Three Broomsticks too!
As for the food — YES...hot Butterbeer is BACK. And if you haven't ever tried it, let me just tell you it's like 10x more delicious than regular (cold) Butterbeer, which I know sounds impossible, but trust me, this is like the ultimate, cozy, festive treat.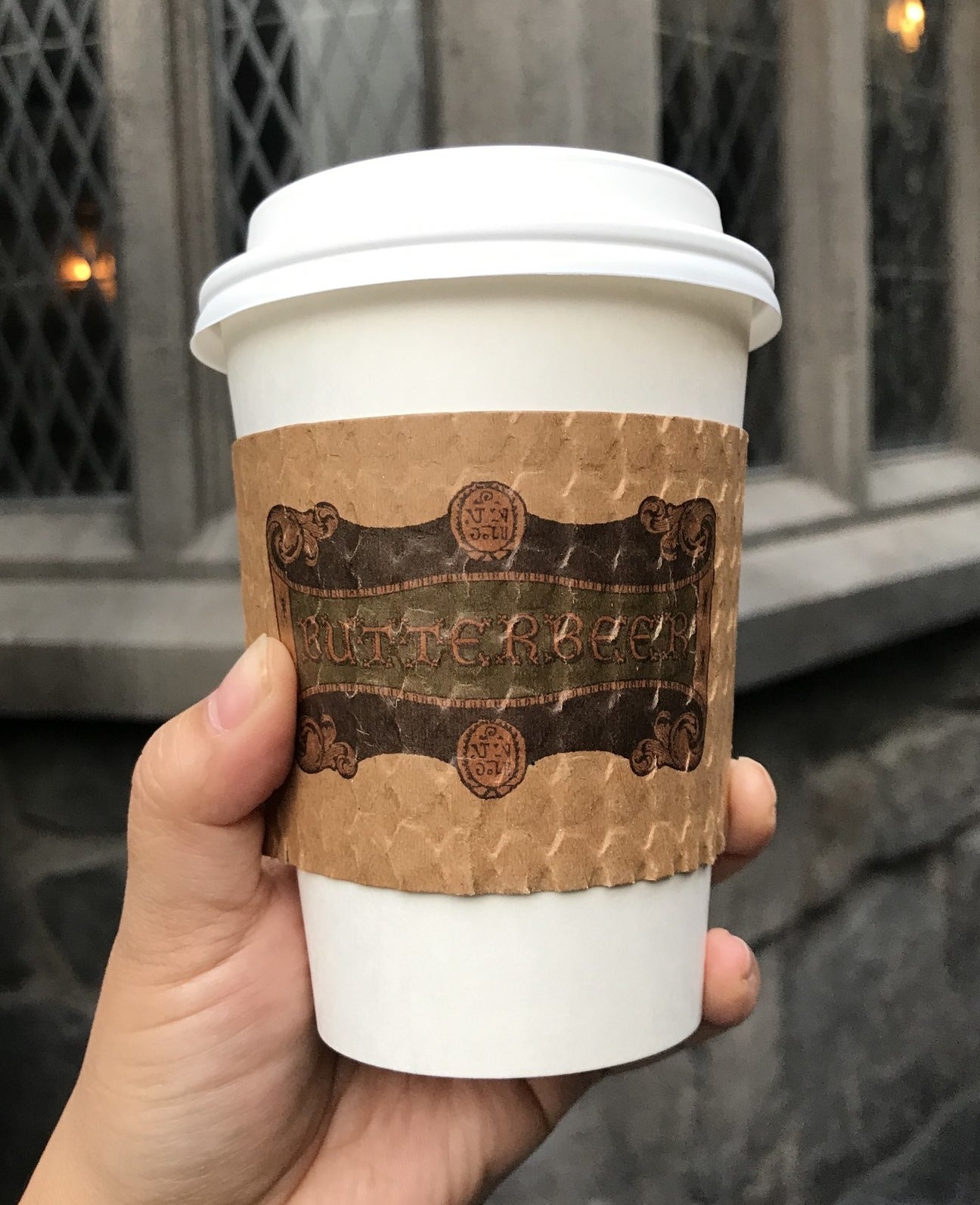 You can also get a full English Holiday Dinner, which is like a real proper feast, ya know?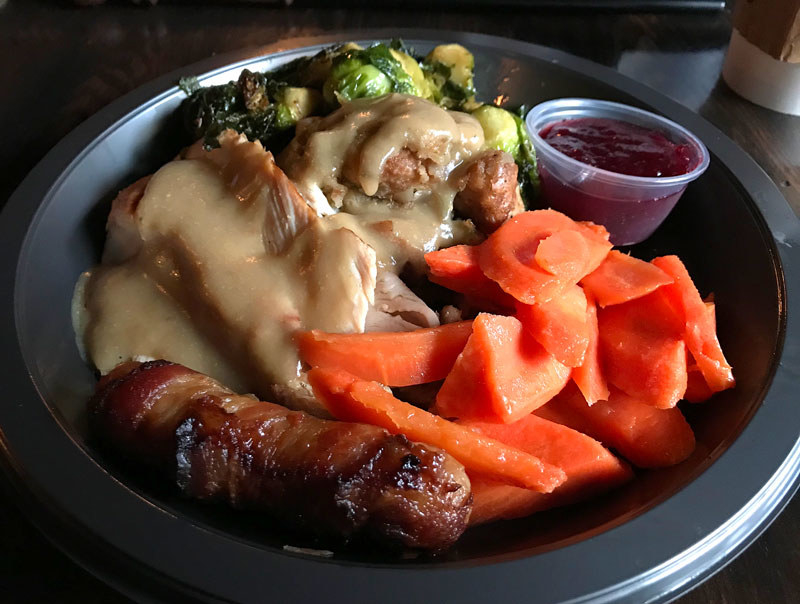 Want to take home some of the holiday magic? There are a TON of custom-made Christmas tree ornaments that have been created especially for the Wizarding World.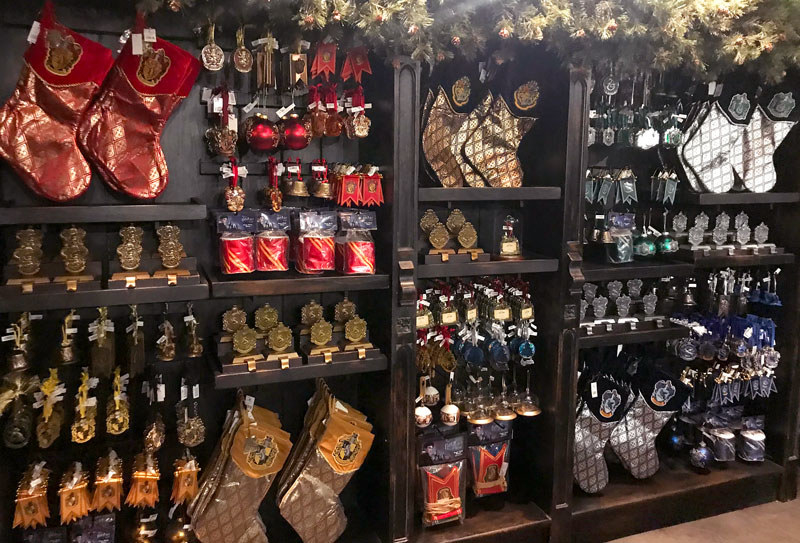 And these cool ornaments that celebrate everyone's favorite form of transportation — the Hogwarts Express!
Plus, if you really wanna go all-in, you could decorate your entire home with JUST ornaments dedicated to your favorite house.