We Tested Out The New Cheeseburger At Costco To See WTF The Big Deal Is
"I like my burgers like I like my men, wet and meaty."
by
,
Costco recently started testing out a new cheeseburger in their food court. But, currently, it's only being tested in a few locations – 10 to be exact.
Luckily, for us LA locals/serious Costco food lovers, one of those locations is Pacoima, CA. So, we decided to venture the (really not that far in good traffic) 20 minutes north to get a taste of the latest addition to the Costco food court family.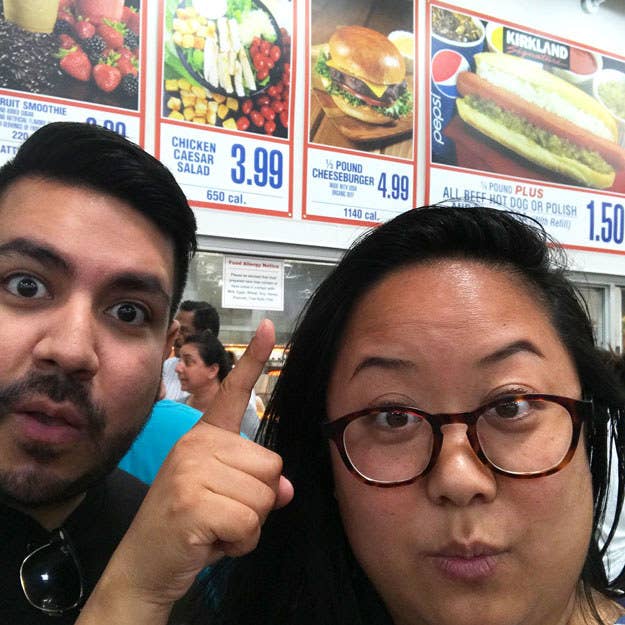 We immediately ordered two cheeseburgers (which cost $4.99 each, plus tax), and were told we'd have to wait seven minutes (so exact!). So when the burgers finally arrived, we were REA-DY.
Before trying them, we got a good look at what we were working with.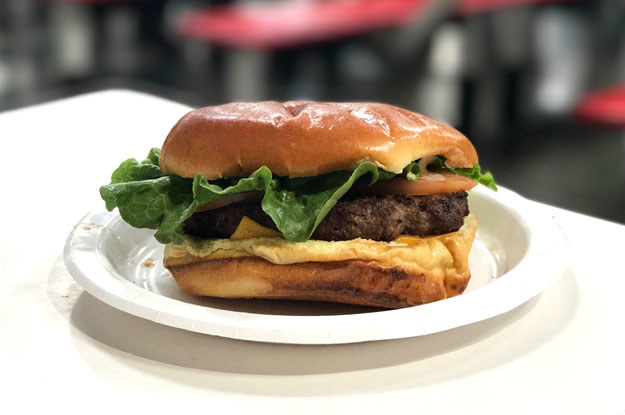 And there was certainly no lack of ~special~ sauce – which was basically Thousand Island dressing.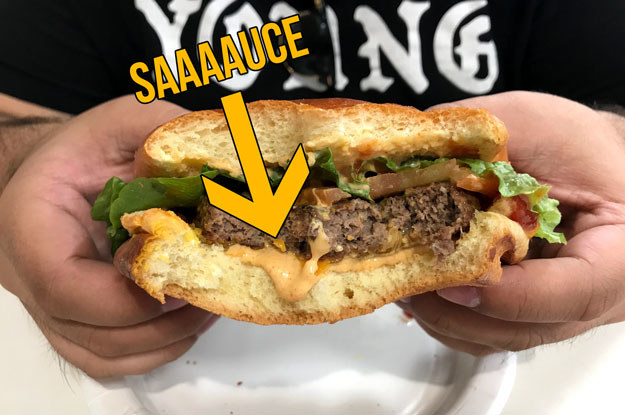 Pablo tasted the cheeseburger first and thought, "The burger didn't look so pretty on the outside, but who am I to judge on appearances?"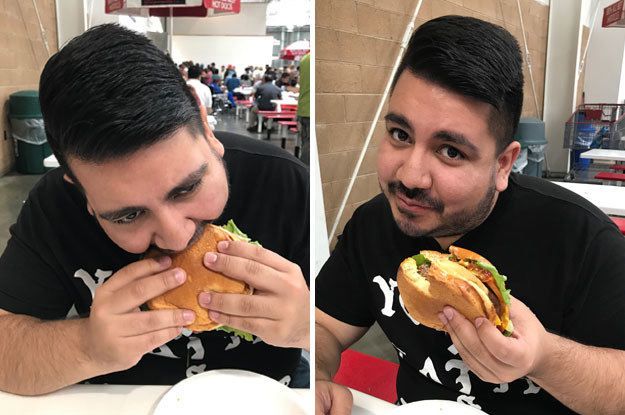 Crystal had ~heard~ that this cheeseburger was supposed to taste like Shake Shack, so she went in with some high expectations.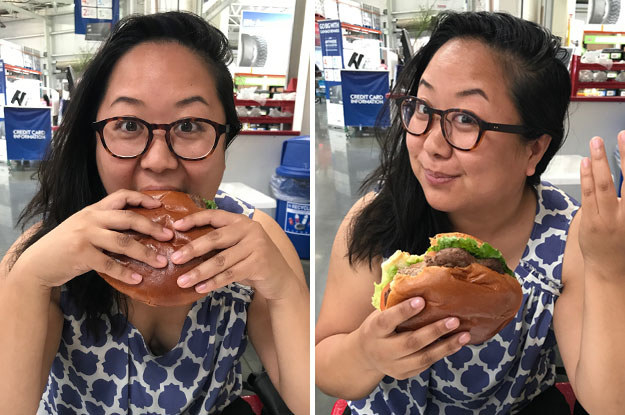 Overall, we feel like the burger is worth a try if you're a Costco food fan.