Anu is a 7-year-old from the UK who recently got a brand new prosthetic sports blade.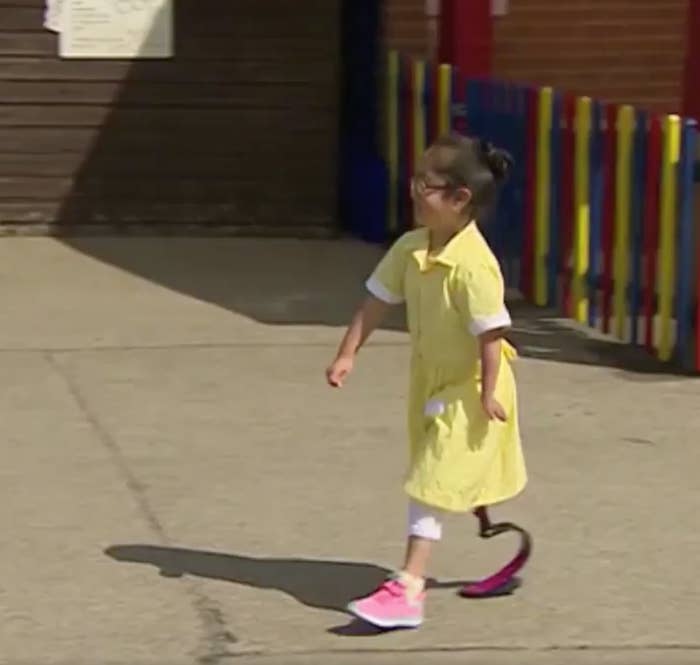 And this video of her showing it off to friends at school is so incredibly sweet and pure that you'll probably shed a tear (or two thousand):
Anu's classmates were clearly very happy to see her back at school (THAT HUG!).
And, in no time, they were all back to having fun on the playground, too.
According to the BBC, Anu's leg had to be amputated shortly after she was born.
Typically, she wears a regular prosthetic leg, but this sports blade was commissioned specially to give her more "freedom." Anu explained that she is really loving this new sports blade because, "It makes me run faster and do my street dancing faster."
Did you hear that? STREET. DANCING.