Guys, I don't know how else to say this, but we now live in a world where a ~sexy~ Jon Snow costume exists.
That's right, for just $149.95 you too can dress like the King in the North — if he were less worried about cutting down the Night King and more into cut-out bodices, that is.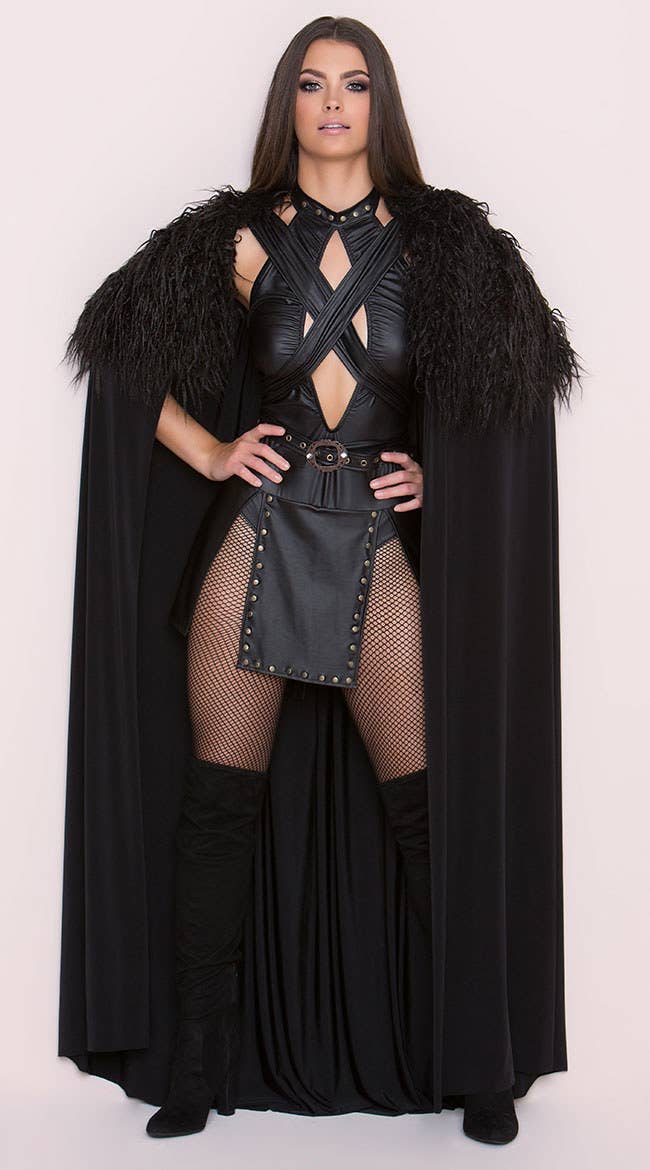 Yandy's "Sexy Northern Queen" costume features a black romper with a choker neckline, gold stud accents, and, yes, the black cloak is included.
According to the site, the costume is currently on preorder and is expected to ship on or before September 20th.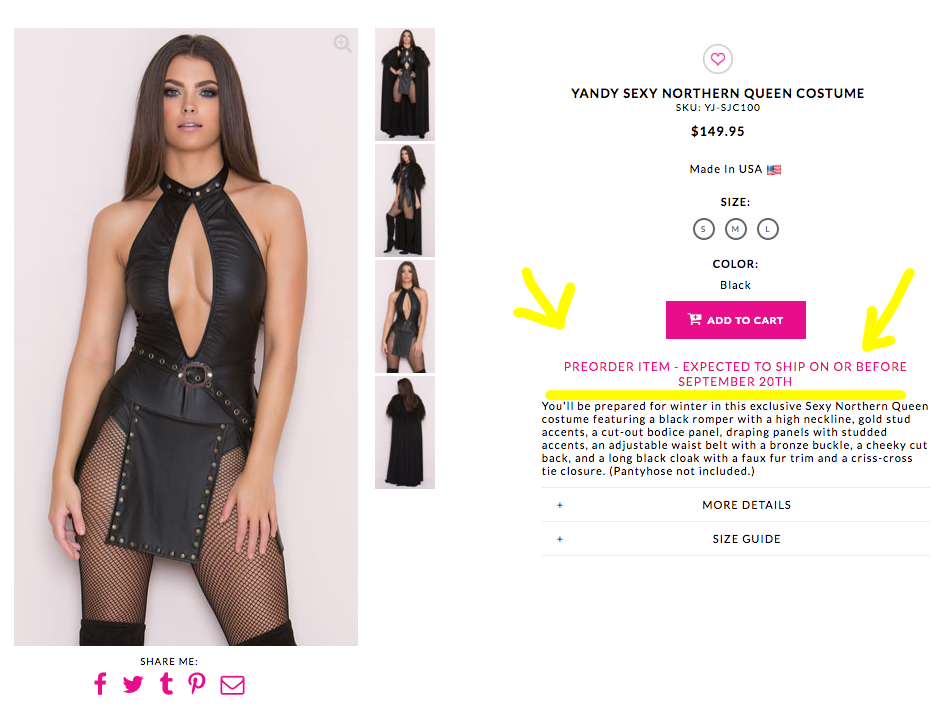 Of course, this isn't the first time Yandy has dipped into the Thrones fandom. They had this "Sexy Mother of Dragons" costume in the past — although, something tells me this would not be the ideal thing to wear while riding a dragon.
Sure, realistically, this costume would never be able to keep you warm in the North, but one thing is clear...you could EASILY bend the knee in it.