You know what the best part of 4th of July is? THE RETURN OF STRANGER THINGS, obviously.
And what better way to celebrate Stranger Things 3 than immersing yourself in Hawkins, Indiana's very own Scoops Ahoy ice cream shop...which you can really do IRL by visiting the pop-up location in Burbank, CA!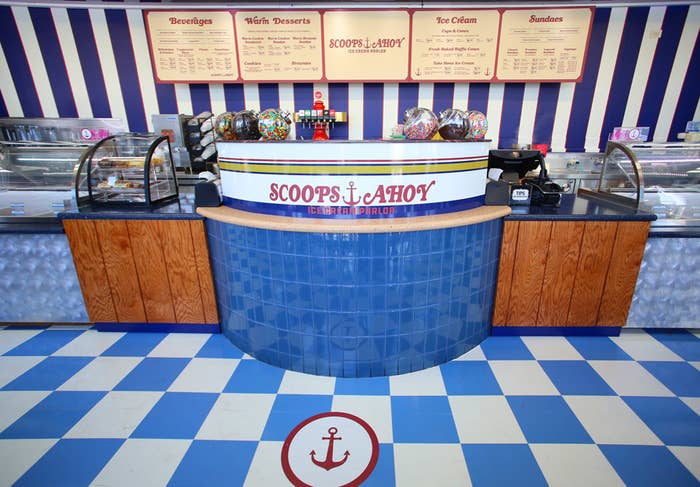 For a little background, Season 3 will feature a new location called Starcourt Mall — which is where Scoops Ahoy is and where everyone's favorite babysitter Steve will be working in the summer of '85!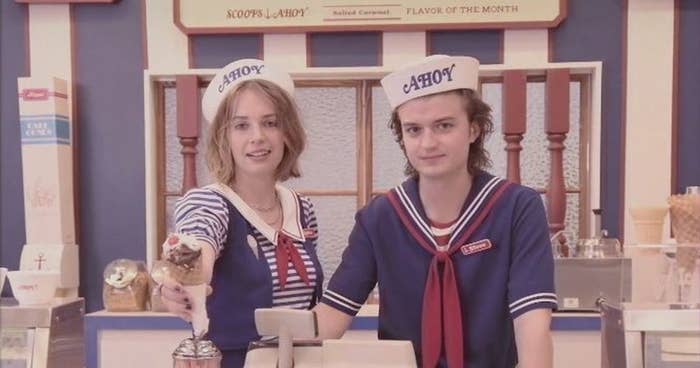 And this IRL location has spared no expense when it comes to getting every detail right — like, the Scoops Ahoy logo is everywhere and the nautical theme has been turned up to 11.
Even the ice cream labels are themed!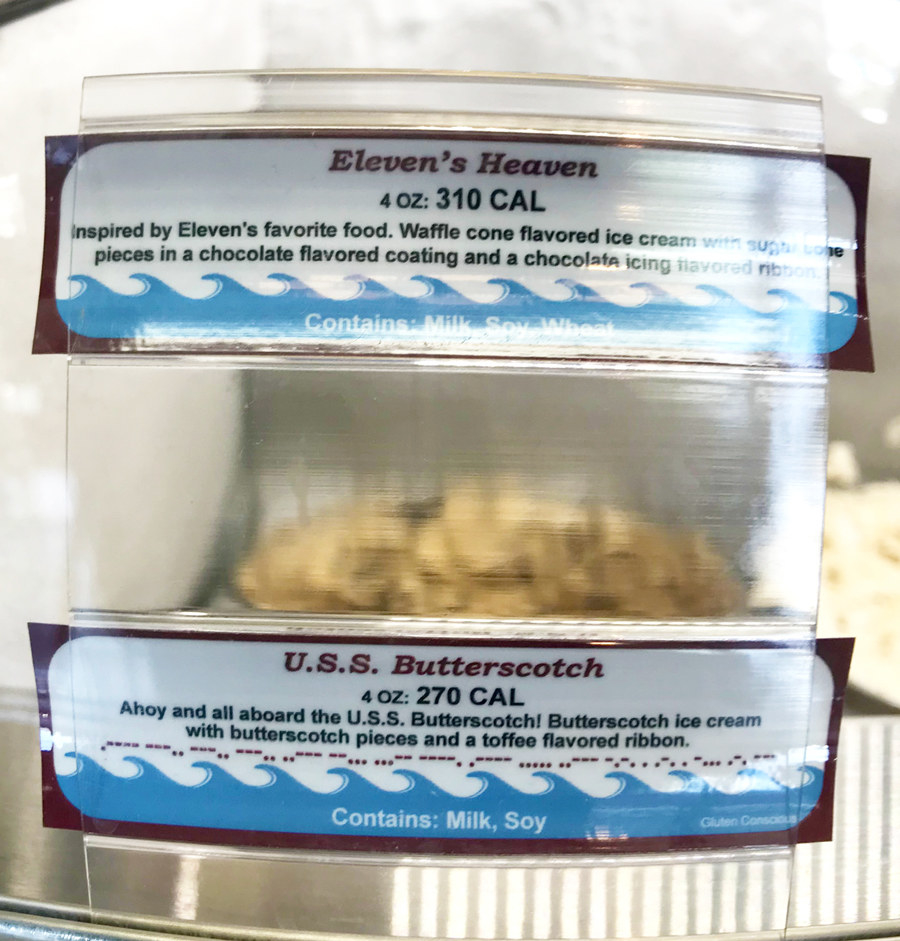 And employees don sailor-themed uniforms just like Steve and Robin!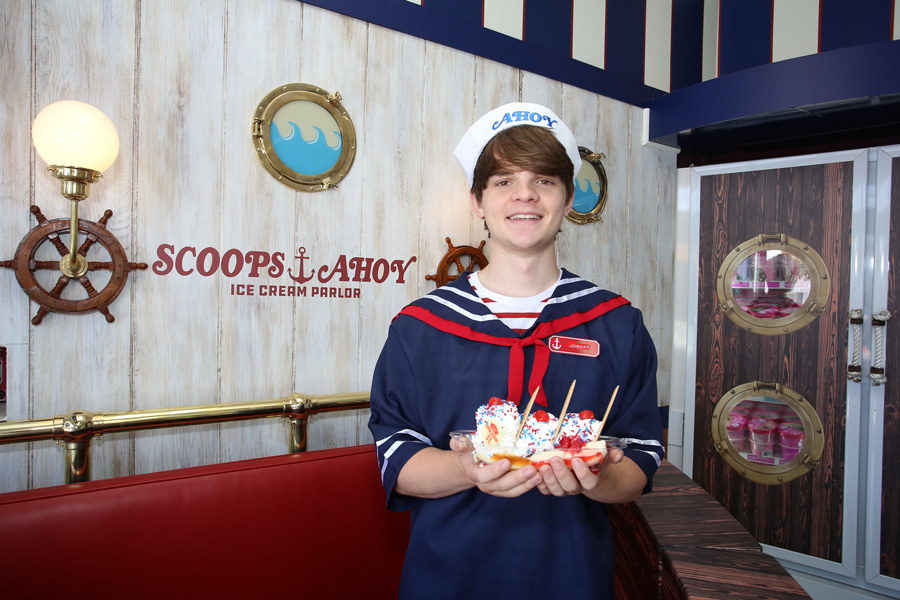 Also, I spotted this ~strange~ cypher disk that's very cryptic, but maybe an Easter egg for the show?!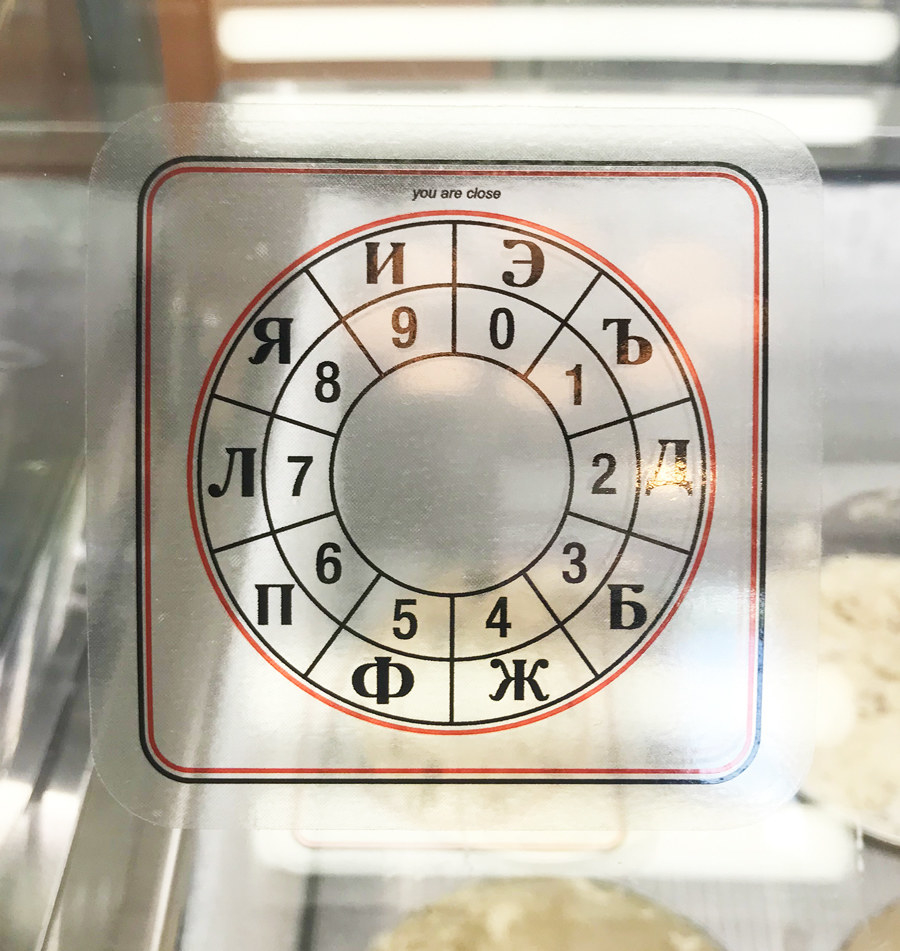 And, OF COURSE, there is a very Instagrammable photo-op inside a "boat."
You shouting: "BUT CRYSTAL, what if I don't live anywhere NEAR glorious Burbank, CA?" Well, don't worry, because you can still enjoy the very best part about this Stranger Things x Baskin-Robbins collab...THE ICE CREAM.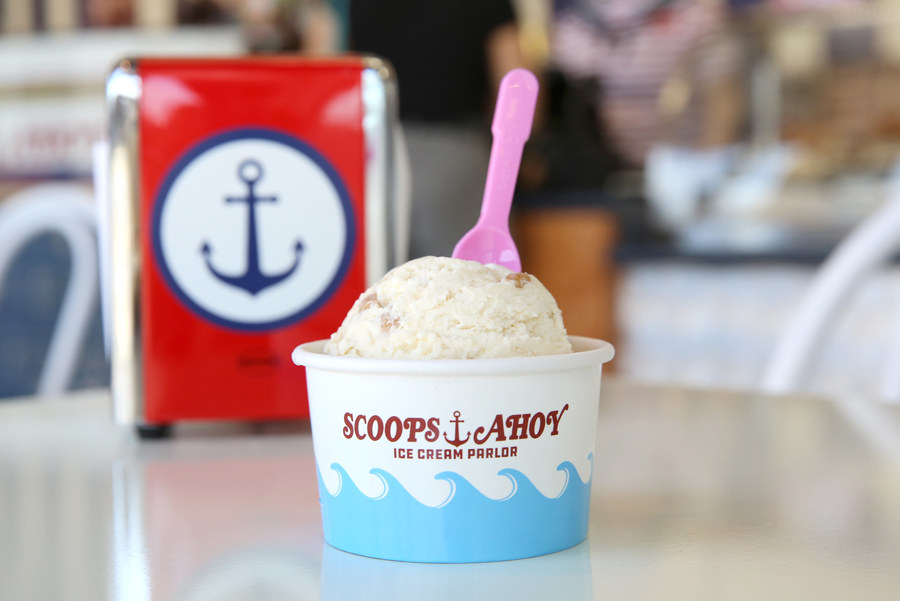 From now until the end of July, all Baskin-Robbins locations will be serving specially-created, exclusive, Stranger Things ice cream:
Eleven's Heaven — a waffle cone flavored ice cream with chocolate coated sugar cone pieces and chocolate ribbon.
Upside Down Praline — chocolate ice cream with praline pecans and a caramel ribbon.
U.S.S. Butterscotch — butterscotch ice cream with butterscotch pieces and a toffee ribbon.
You can even get ~fancy~ treats like an Elevenade Freeze; thematic sundaes such as the U.S.S. Butterscotch Sundae, Upside Down Sundae and Demogorgon Sundae; and there's even a Byers' House Lights Polar Pizza® Ice Cream Treat!
So, arm yourself with a scoop of ice cream, because Season 3 of Stranger Things is bound to blow your mind and melt your heart!