That's right! Which also means it's time for an adorable Mean Girls flashback — courtesy of none other than Regina George's little sister.
To celebrate the (unofficial) National Mean Girls Day, Nicole Crimi, who played Kylie George 14 years ago, shared this super sweet behind-the-scenes photo of herself with movie-mom Amy Poehler.
And Crimi also shared with BuzzFeed a funny story about her time on set:
I mostly remember playing games with anyone that had time and laughing because they put dog treats in Amy Poehler's shirt to get that dog to bite it in that one scene. Amy Poehler is just a really funny person and I loved hanging out with her!
Although Crimi iconically left her mark as a dancing QUEEN in Mean Girls, she's currently in her last year as an undergrad as McMaster University.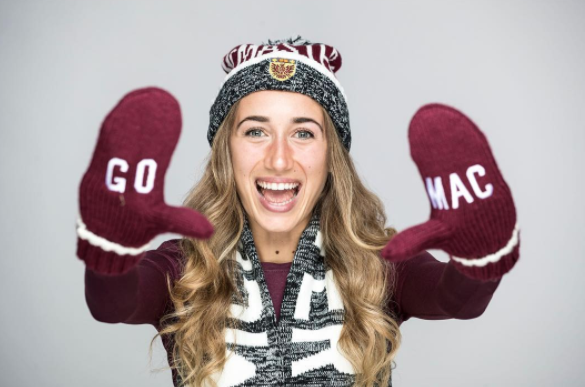 Somehow, I suspect Mrs. George would be VERY proud of her grown-up gal.