People Are Freaking Out Over Patrick Stewart In Drag Compared To Kellyanne Conway
And well...
Soooooo, about a year ago, Sir Patrick Stewart dressed in drag to help promote his show Blunt Talk.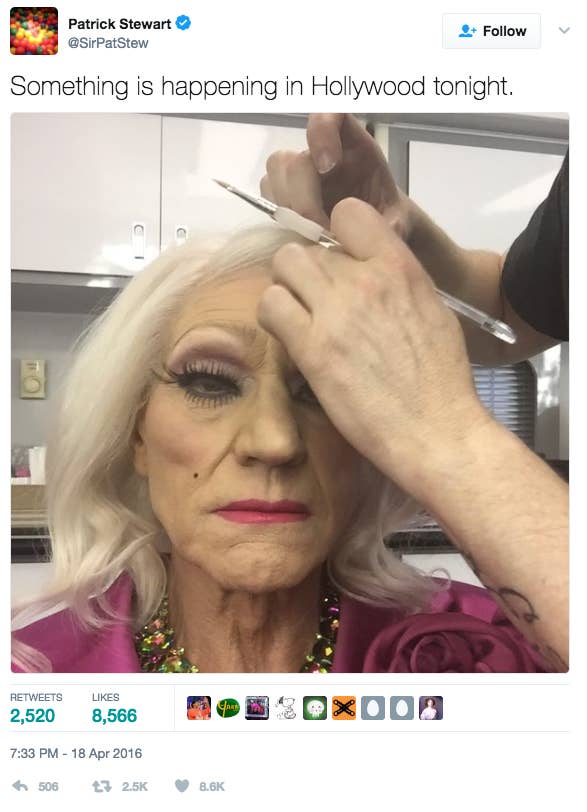 But, only recently, people have pointed out that they think Patrick Stewart in drag looks a lot like Kellyanne Conway.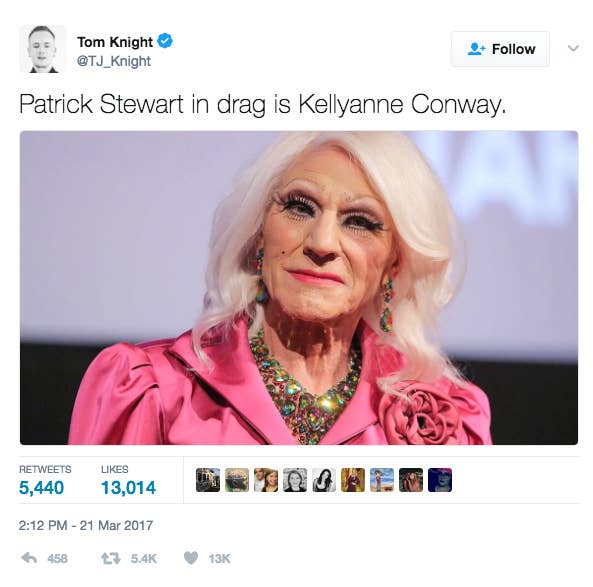 And if you do a Google reverse-image search for the image of Patrick Stewart in drag, Kellyanne Conway LITERALLY comes up.