In case you hadn't heard, there's a massive storm happening in the northeastern United States right now.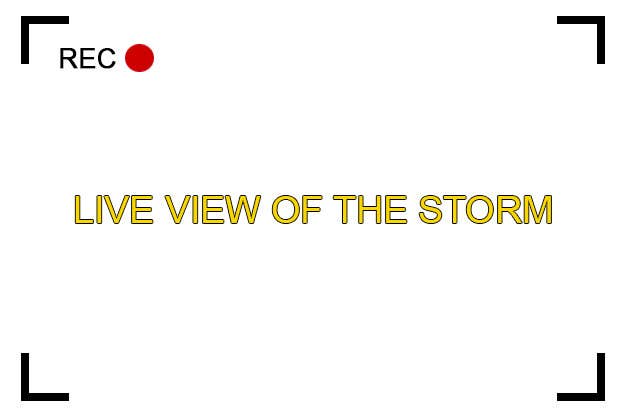 The funny thing is, the storm has been named "Winter Storm Toby" and, OF COURSE, it has inspired a bunch of The Office memes.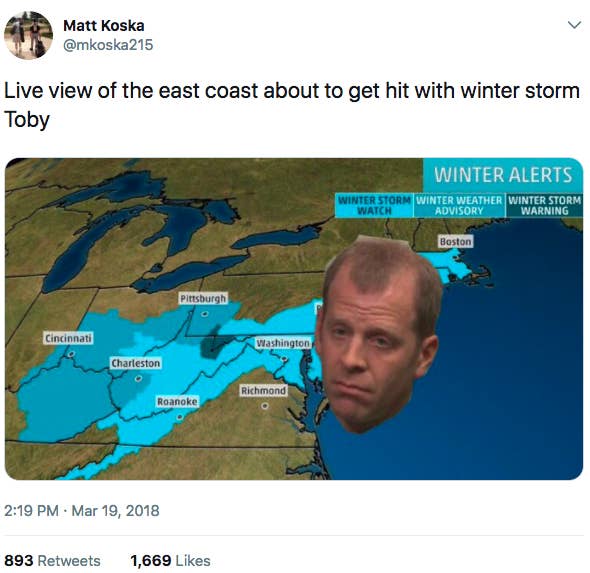 And Winter Storm Toby is making people on Twitter relate to Michael Scott on a whole new level.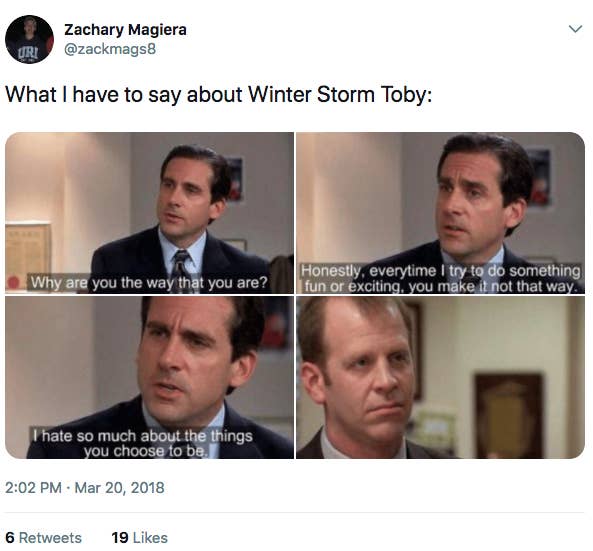 Because all of the memes work so well.
I mean...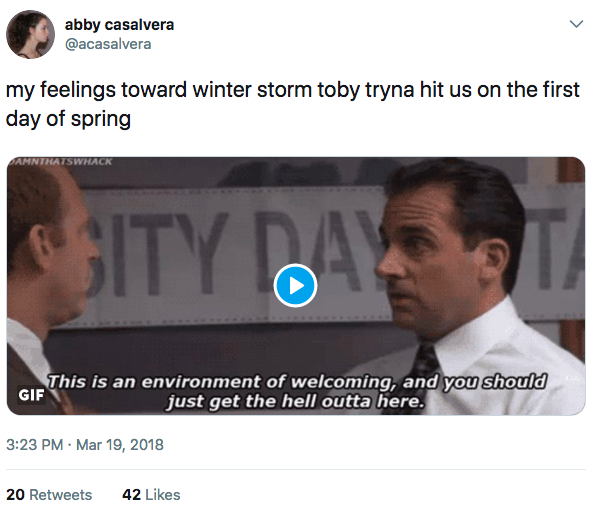 ...COME, ON.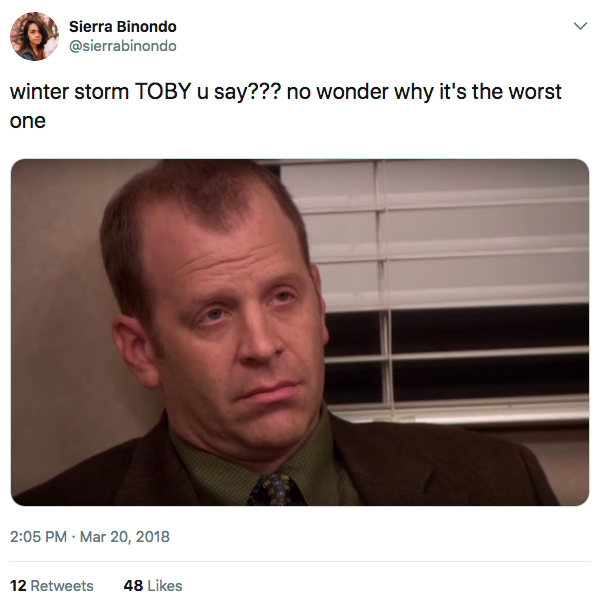 It kinda just writes itself?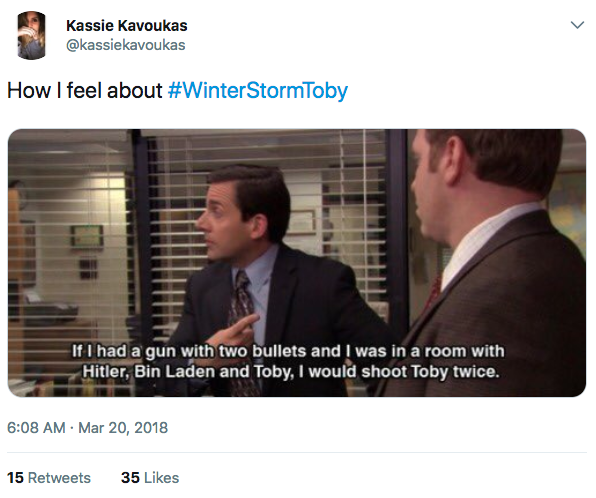 Iconic.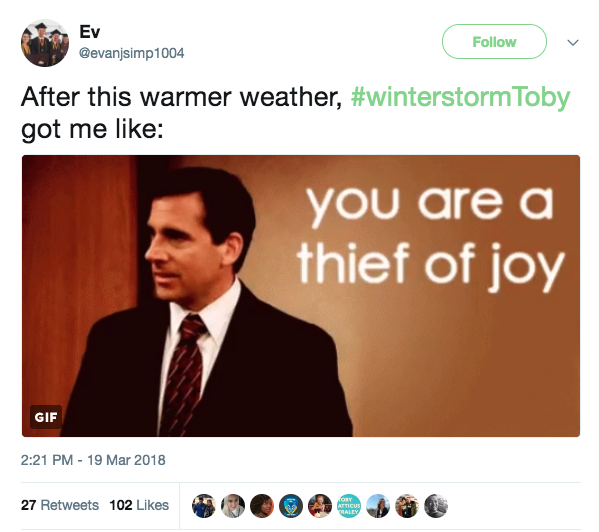 Love it.
Frame it.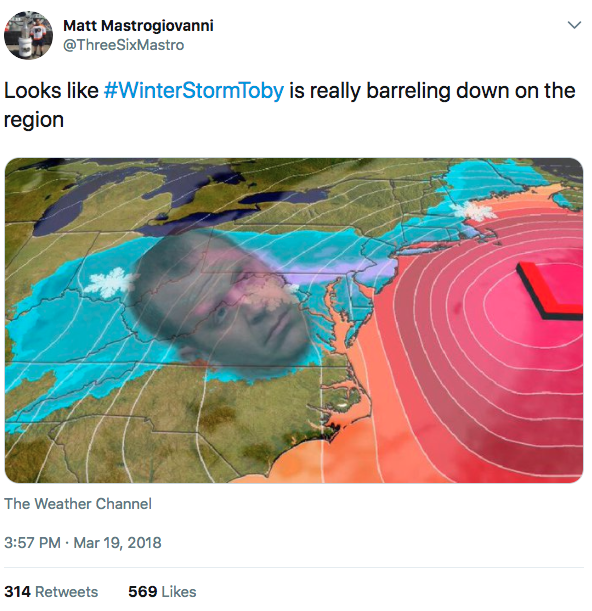 *watches on repeat*
#blessed.