Stranger Things Season 2 may still be six months away (uuuughhhh), but THANKFULLY, in the mean time, our favorite ass-kicking, Eggo-eating, not-going-to-the-Snowball-ing star Millie Bobby Brown (aka the glory that is Eleven) is here to keep us entertained!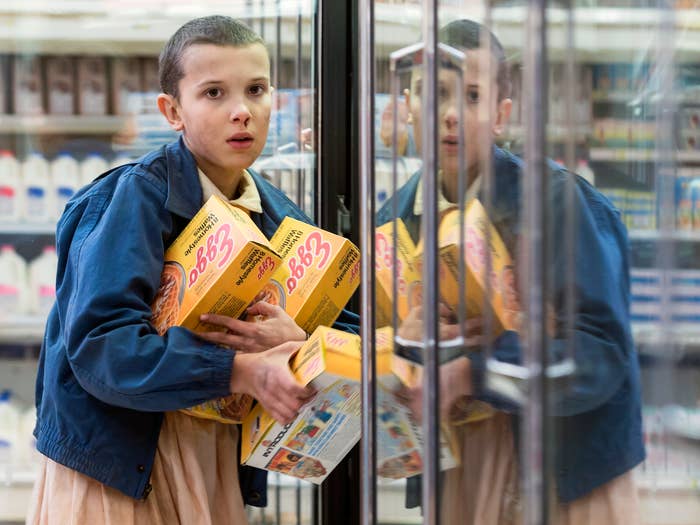 In her latest live Instagram video, Brown gave fans a ~daily~ makeup tutorial – and it's not just adorable, but it's also super honest and refreshingly positive.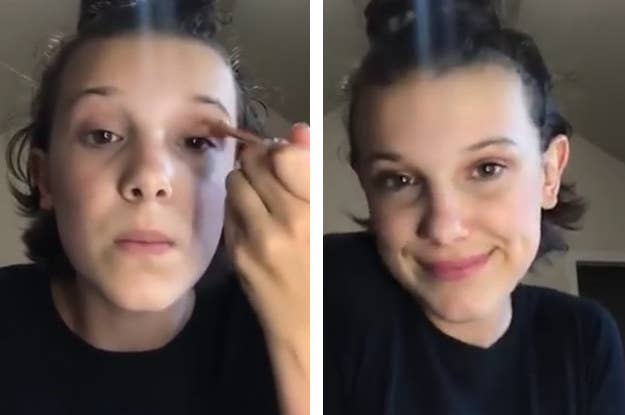 First of all, Brown wanted to emphasize that she's not exactly a makeup ~pro~, but, like many of us, she's still very capable.
She also wanted to make sure her message about wearing makeup was as positive as possible.
She gave plenty of very practical tips...
...as well as some refreshingly honest explanations.
"Before I was anything, like, I went to the Dollar Store. I actually got makeup from there and it actually worked for me."