So, McDonald's recently made headlines with the release of an adult Happy Meal (aka the Cactus Plant Flea Market Box). But, SURPRISE!!!, they have a second "fun" Happy Meal this month with the release (or, really, rerelease) of the iconic Halloween Happy Meal pails from the '80s and '90s. And, as a child of that era, I was obviously thrilled to hear this news.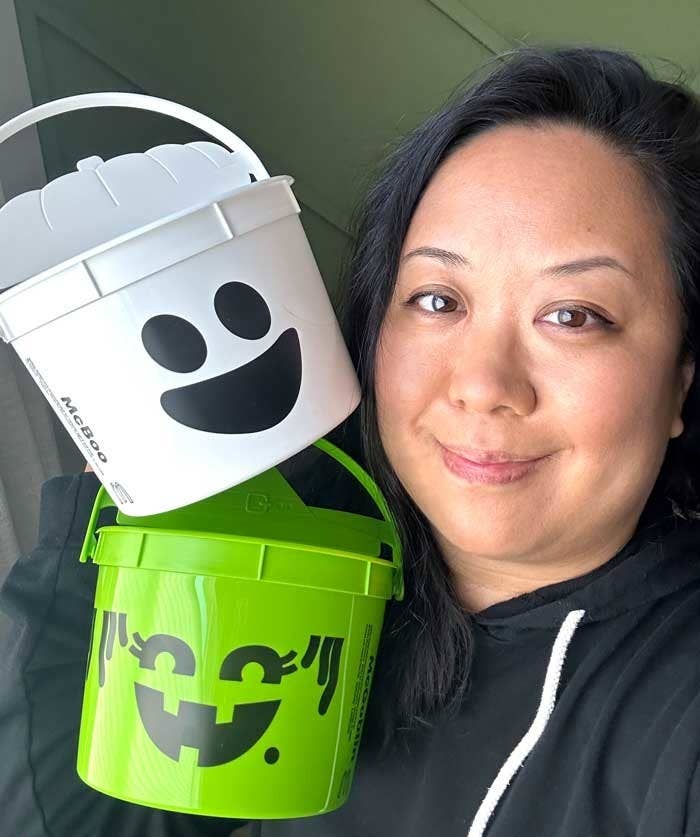 And, clearly, I was not alone in my excitement for this news:
So, I booked it on over to my nearest McDonald's (okay, TWO actually, because I have no self-control and wanted to collect them all — although, spoiler alert, I could only find two of the designs, the ghost and the witch) and picked 'em up.
Waiting in the drive-thru, I was kinda surprised to see almost NO advertising about the pails being back. Aside from a small corner of the menu board, customers would otherwise have no idea they could get their hands on one of these bad boys. So, unless you're regularly active on social media, I guess you might not even know about it.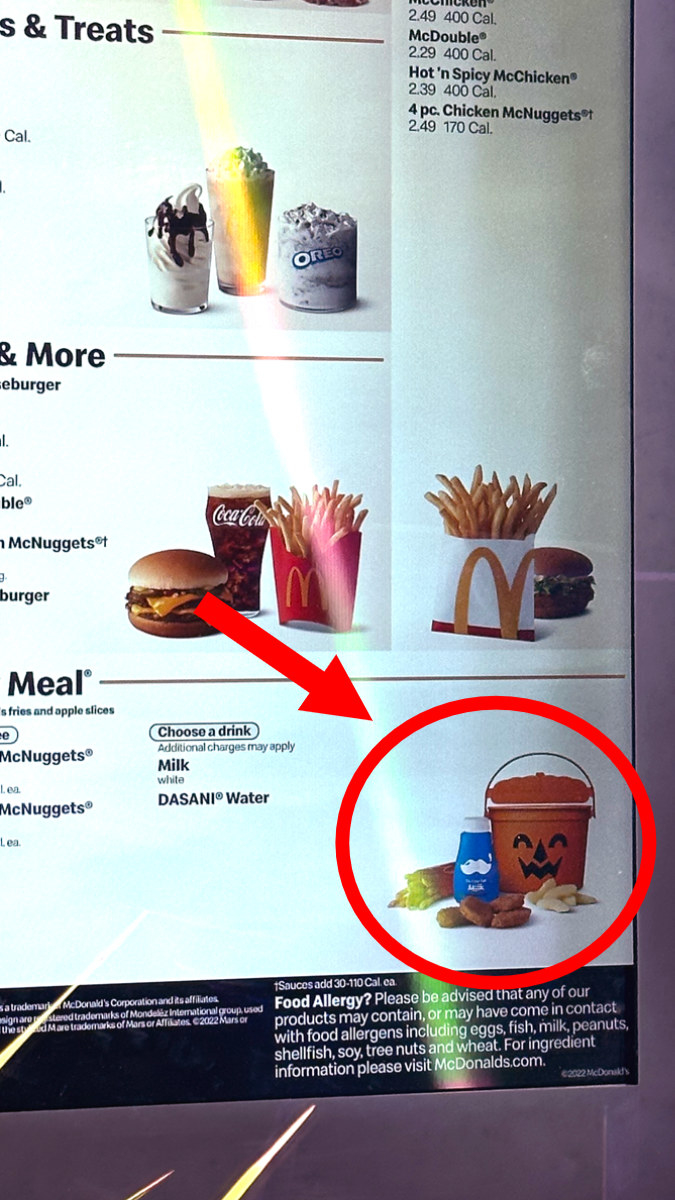 My initial reaction upon seeing one of my beloved Halloween pails again for the first time in decades was... WAIT. IT LOOKS SO MUCH SMALLER THAN IT USED TO BE?!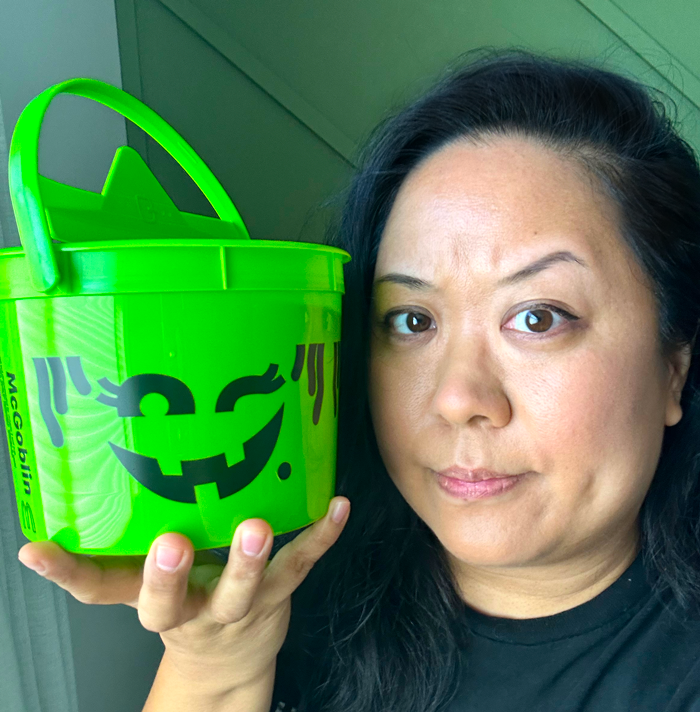 They measure just under 5 inches tall, and at their widest are about 6 inches. Now, maybe it's because I was obviously smaller as a kid, but these new pails definitely seem smaller. Like, I have pretty small hands, and they're bigger than the overall width of the pails. 🤔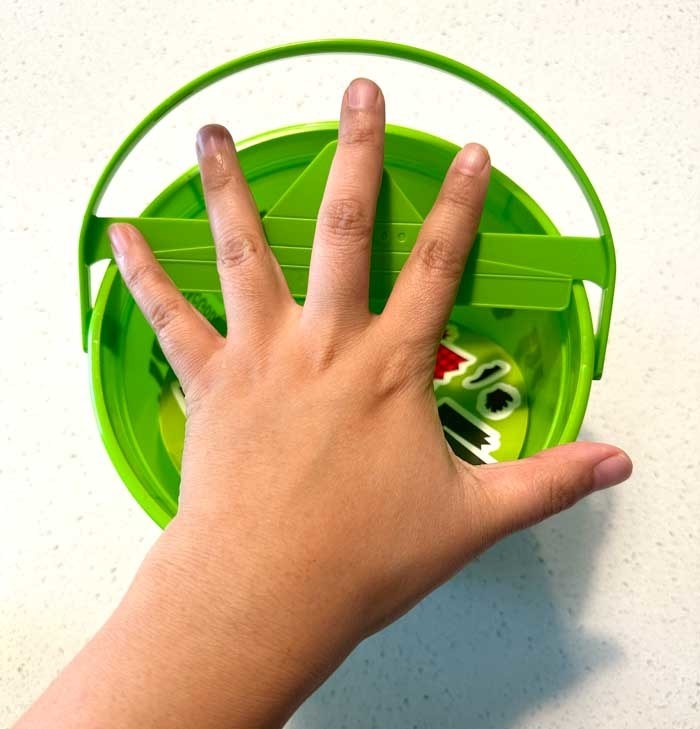 Also, they don't have lids!!! In place of the original lids is a plastic bar across the handle that has a silhouette mimicking the original lid designs. 🤷🏻‍♀️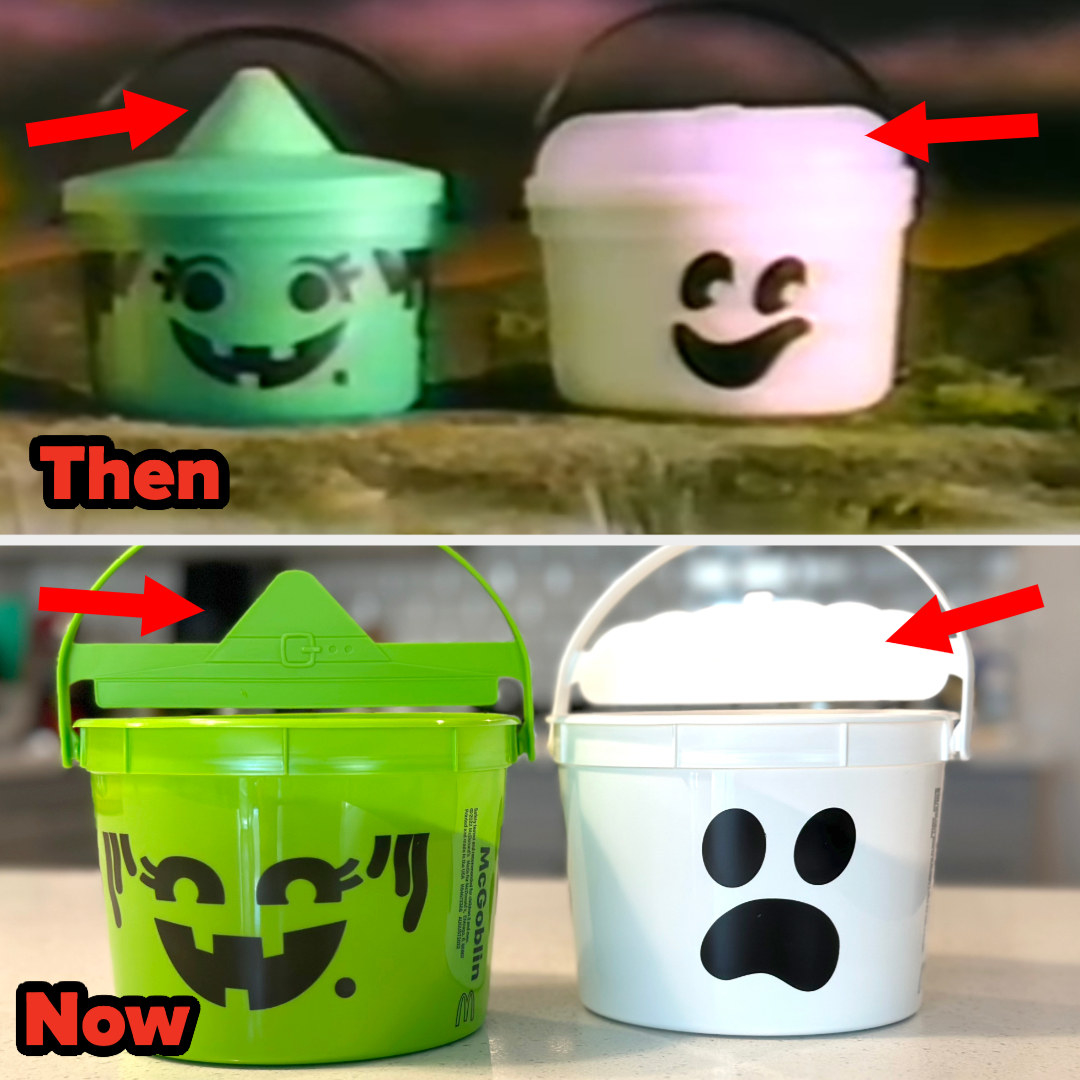 One new thing that comes with the pails, though, is an activity sheet that has some stickers on it. It's meant to serve as kind of a paper lid, which...meh. I'd WAY rather have an actual lid.
The pails also still bare the same character "names" — McBoo (the ghost), McPunk'n (the pumpkin), and McGoblin (the witch).
Side note: In case you're confused, like I was, why the witch is called "McGoblin," it turns out the original pails that came out in 1986 only came in a pumpkin color/design and, based on the FACES, had different names, including "McGoblin." (See below)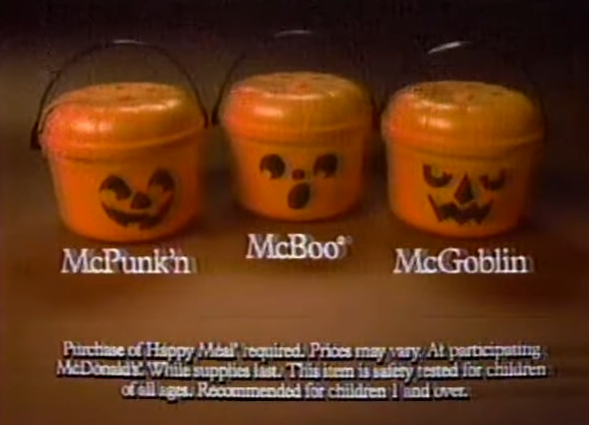 It looks like for this new release, the green pail that used to be called McWitch (in the later '80s/early '90s releases) has inherited McGoblin's name??? IDK why that choice was made, but there you have it. Kinda weird.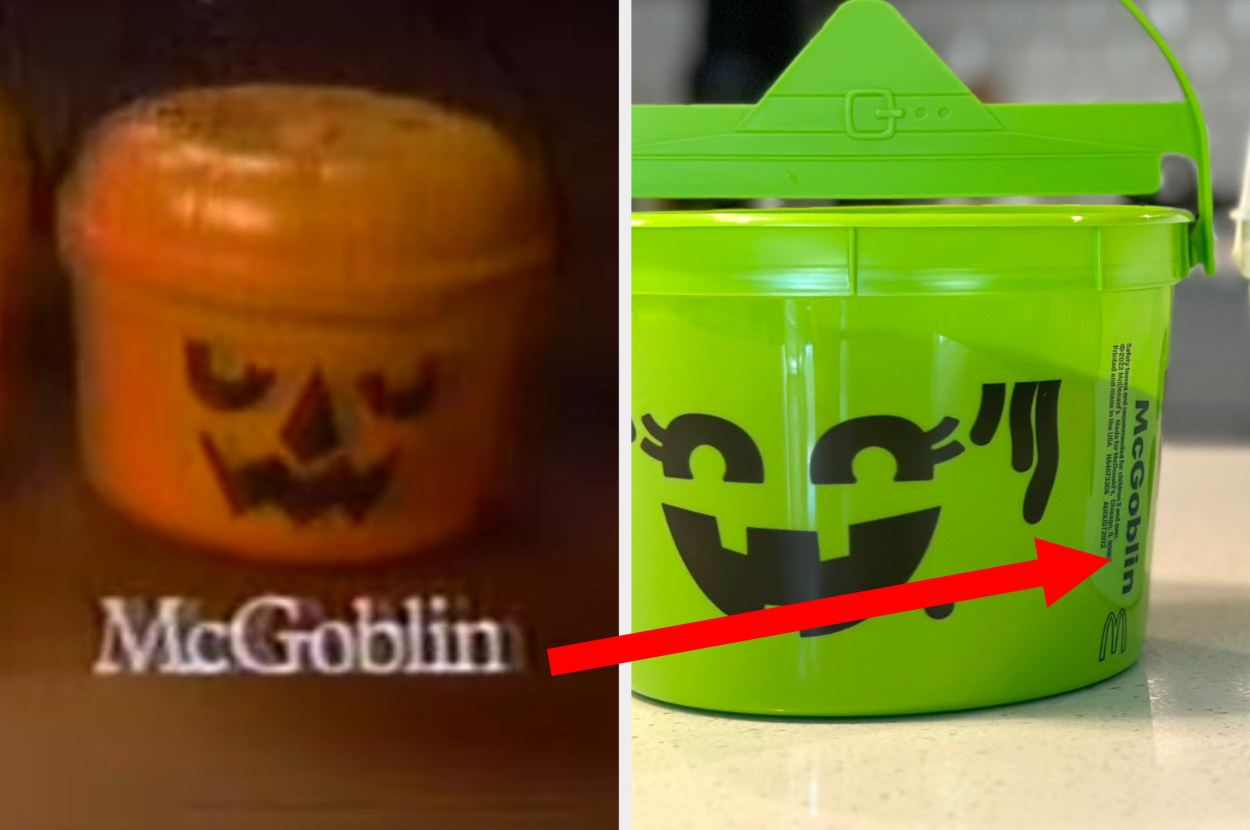 Anyway, in case you're wondering, yes, it's just a normal Happy Meal inside as far as the food is concerned, so you'll have your usual choices — from a hamburger to McNuggets with a side of fries or apples, etc.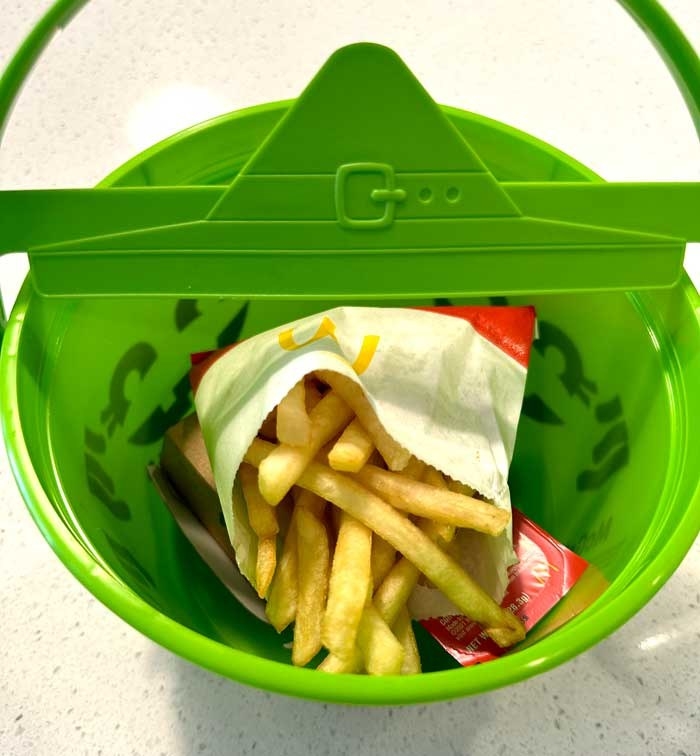 As disappointed as I am with these pails — I REALLY wish they were exactly like the OG ones of my childhood, bigger and with actual lids — I still really love them. And, TBH, I can't wait to get my hands on the orange pumpkin to complete the set.
If you wanna get your hands on one (or all three), the nostalgic Happy Meals are available at participating McDonald's restaurants nationwide from Oct. 18–31, while supplies last.