As you're probably aware, Sophie Turner — aka Sansa "how-do-you-answer-these-charges-Lord-Baelish" Stark — is engaged to Joe Jonas.
A reminder of her beautiful announcement.
And, AHEM, I'm happy to report that it's now OFFICIAL: Maisie Williams will be a bridesmaid at their wedding!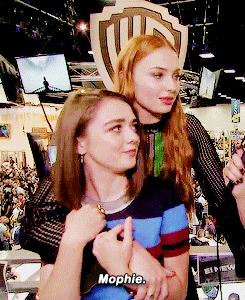 In a recent interview with the Radio Times, Maisie was asked if she's "already bidding for a role as bridesmaid" at Sophie's wedding — to which Maisie responded, "I already got it!"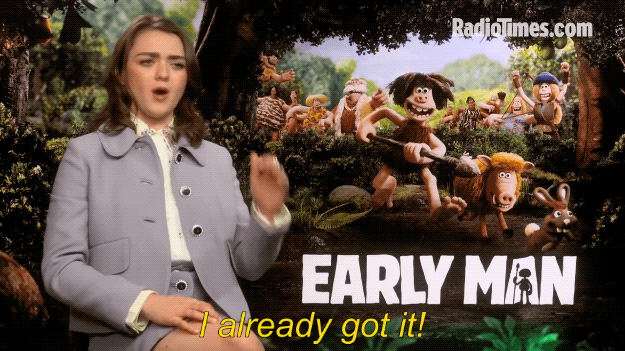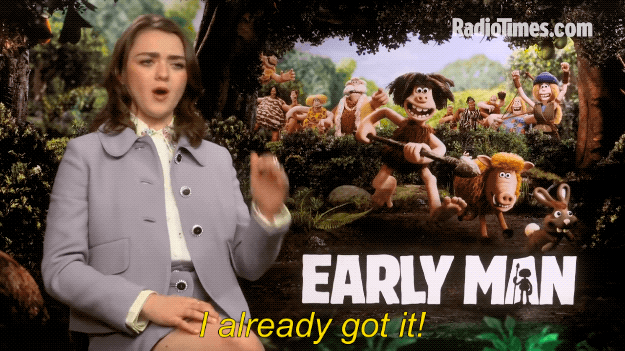 And when asked if they've already started planning the wedding, Maisie said:
We're waiting until this season [of Game of Thrones] is done until we get into any [wedding planning]. But I think she's already letting her little heart wander and imagine.
Of course, this should really be no surprise to fans — because, let us not forget, right after Sophie's engagement announcement, Maisie responded with the sweetest message ever.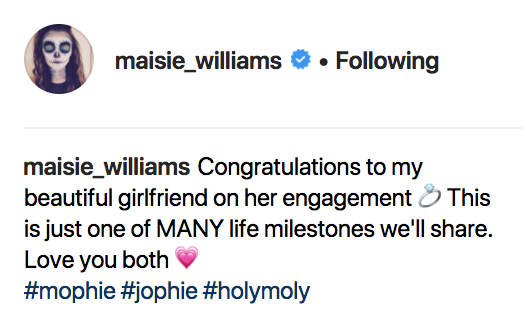 Obviously, Maisie is going to help plan an amazing wedding for Sophie. And, as long as no one plays "The Rains of Castamere," I'm sure it will be PER-FECT.