Guys, Kaley Cuoco just adopted a dwarf mini horse named...wait for it...Shmooshy (OMG!!) and is now living the damn dream.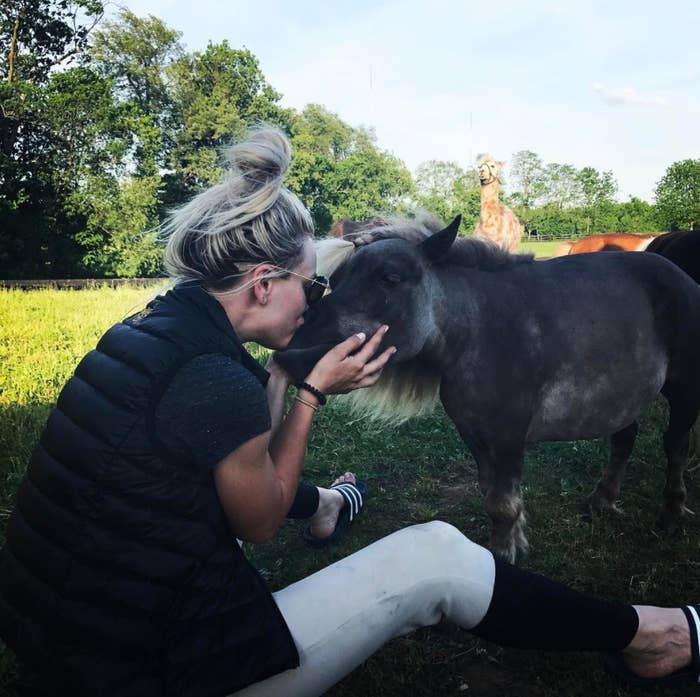 And she just shared the CUTEST photo of herself and Shmooshy with matching hair.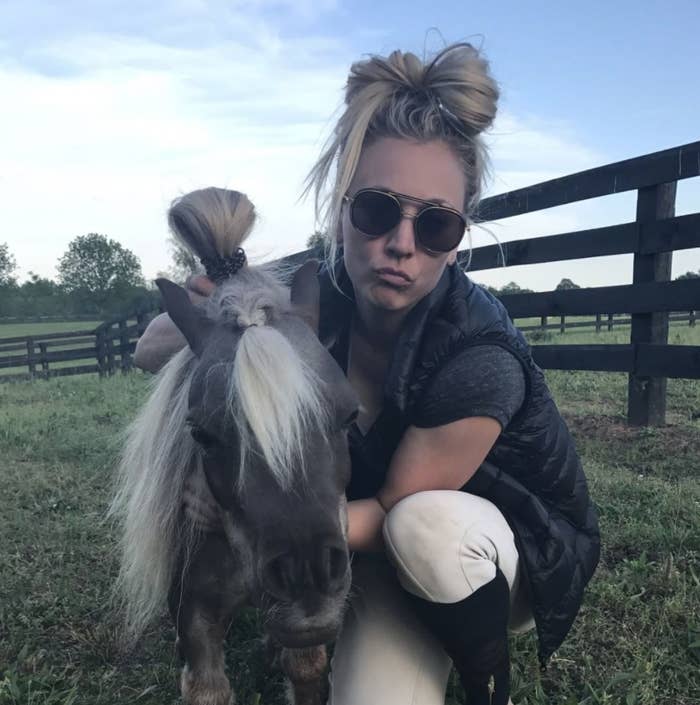 Kaley adopted Shmooshy from The Peeps Foundation, a non-protfit organization dedicated to rescuing dwarf minis with special needs.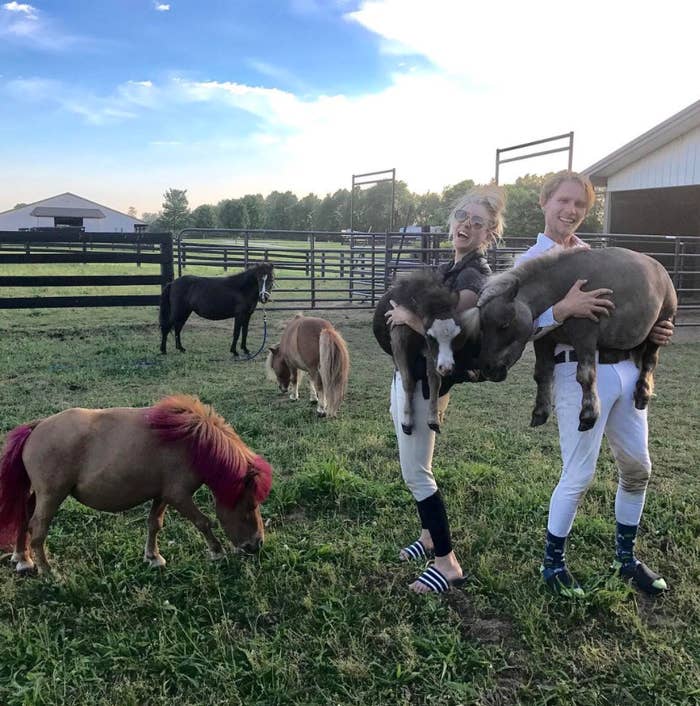 And it looks like they've become inseparable since.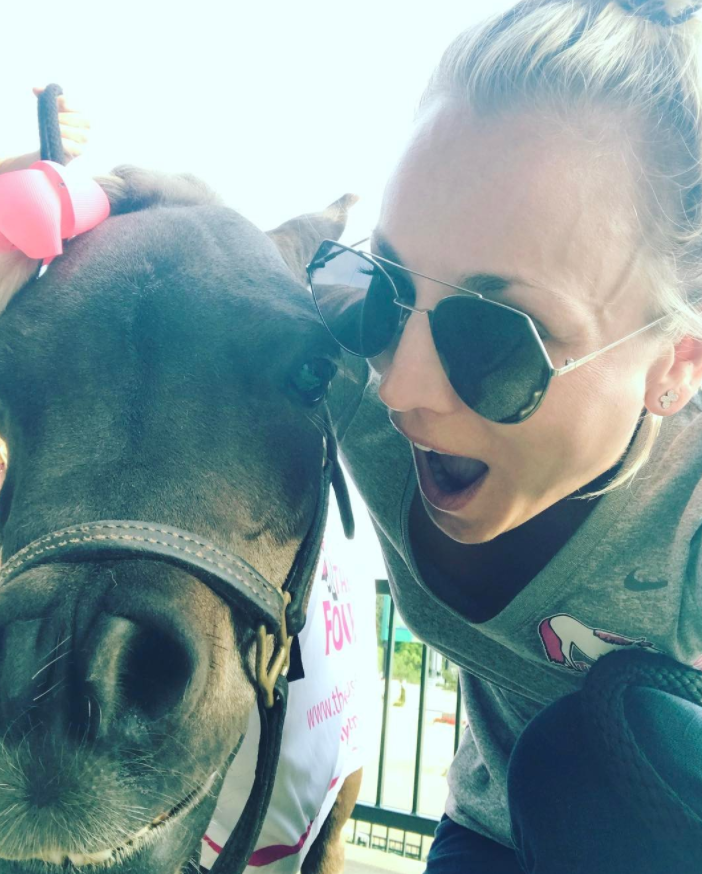 And with an adorable face like this, who can blame her?!