Hello, Disney fans! I'm Crystal, and I recently got a chance to get a sneak peek at Disneyland's newly revamped Jungle Cruise ride. In case you hadn't heard, the popular attraction was redesigned by teams in both Disneyland and Disney World, and will reopen at Disneyland Park on July 16.
And here are some of the fun new details and Easter eggs to look out for the next time you ride:
1.
There are a couple Easter eggs from the upcoming Jungle Cruise film, including this map, which you can find in the upstairs part of the queue.
2.
And you can see Skipper Frank Wolff's (Dwayne Johnson) and Dr. Lily Houghton's (Emily Blunt) costumes from the film inside the central office upstairs as well.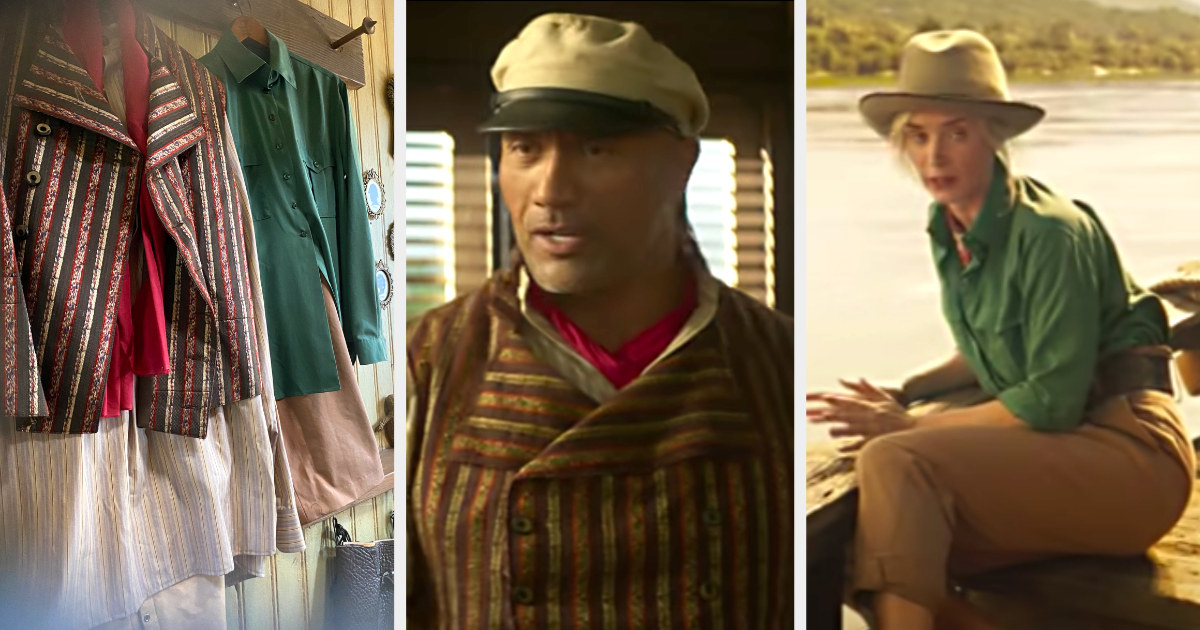 3.
Alberta Falls is just one of the new characters who have been added to the ride. Although you won't actually see Alberta herself in the queue or on the ride, you'll see plenty of her belongings, especially in her office...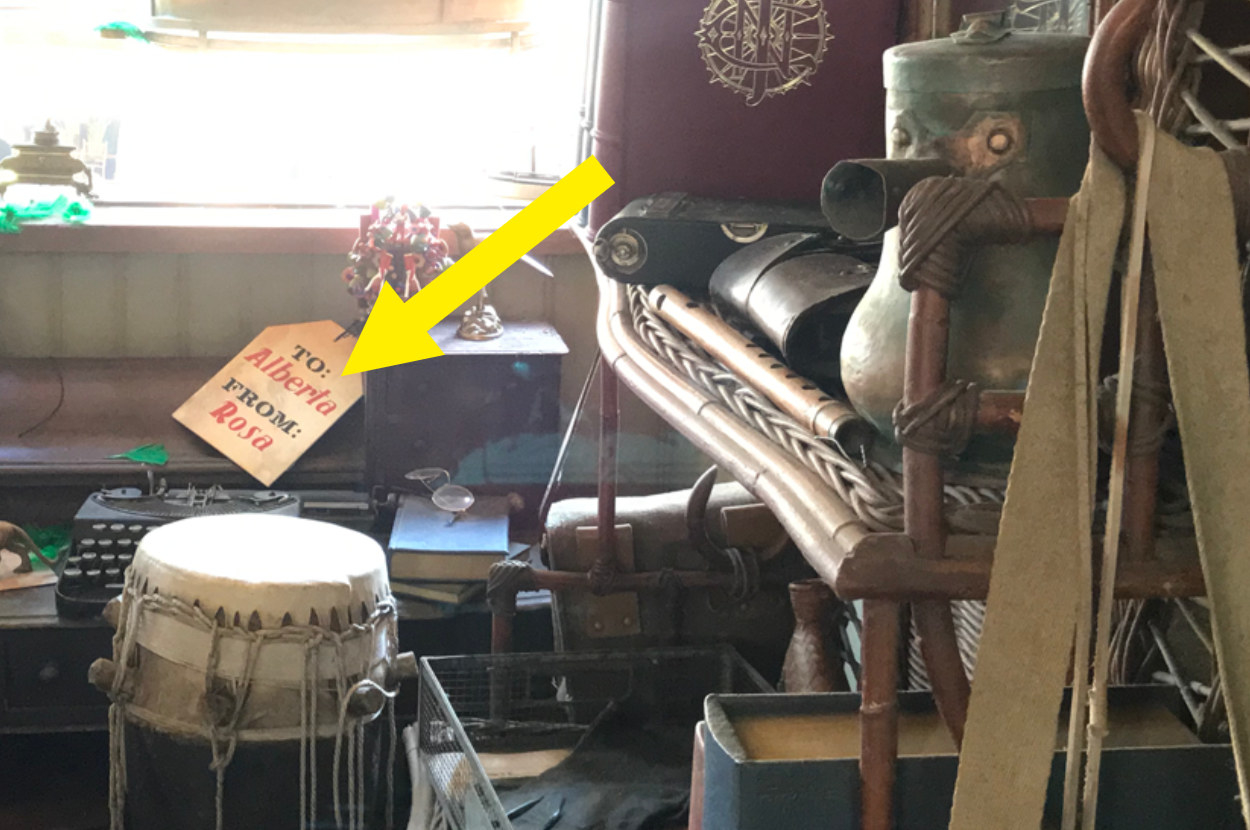 4.
...as well as items belonging to her grandfather, Dr. Albert Falls.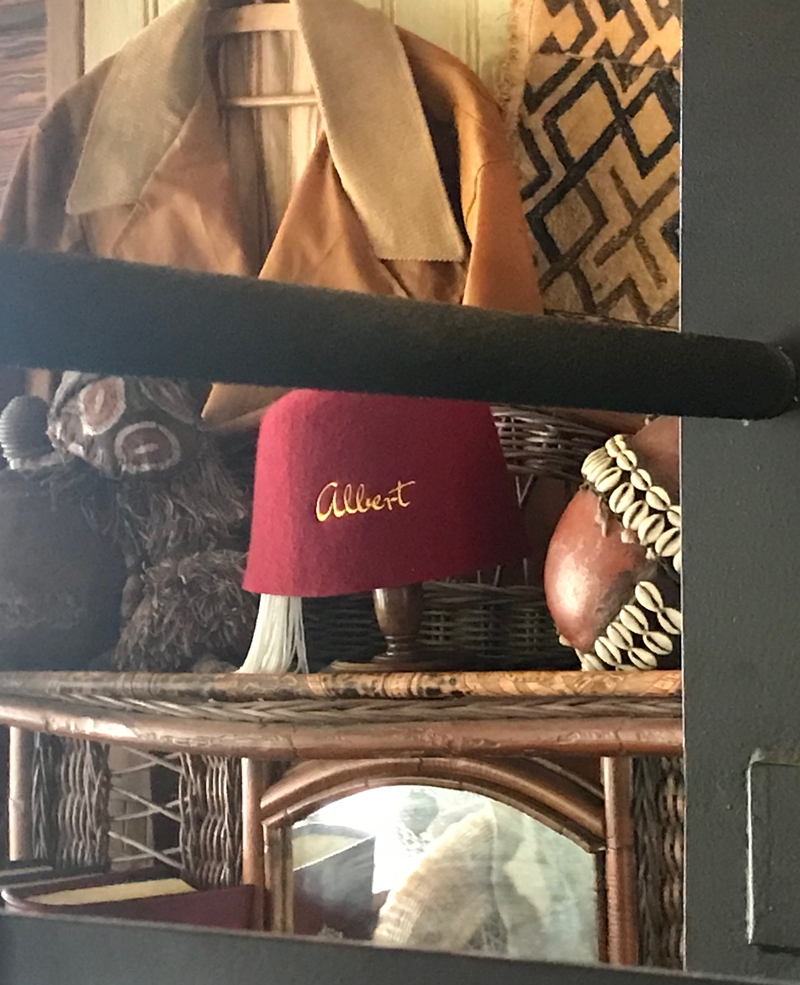 5.
And these cute silhouettes of Albert, Albert II (Alberta's father), and Alberta herself.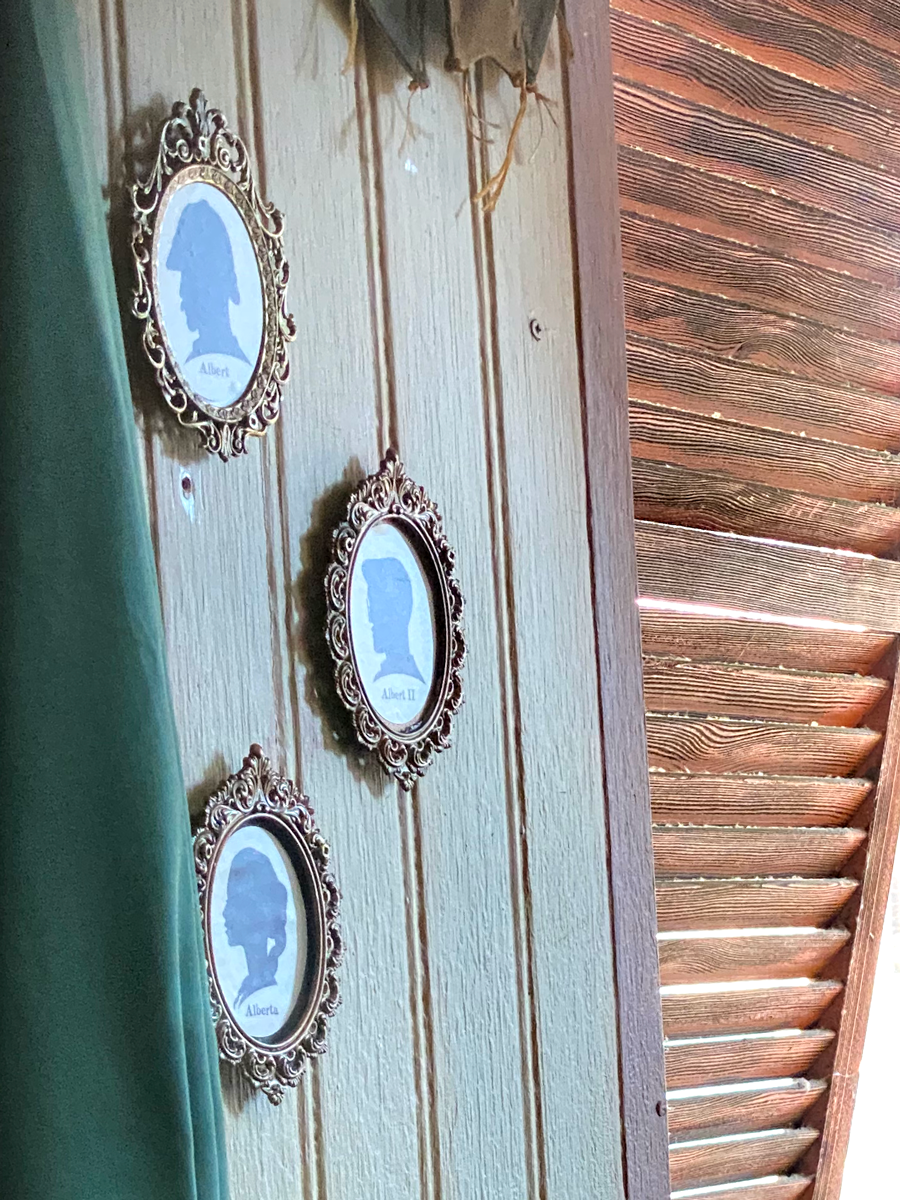 6.
And if you look REALLY hard, you can actually spot an illustration of Alberta just below those.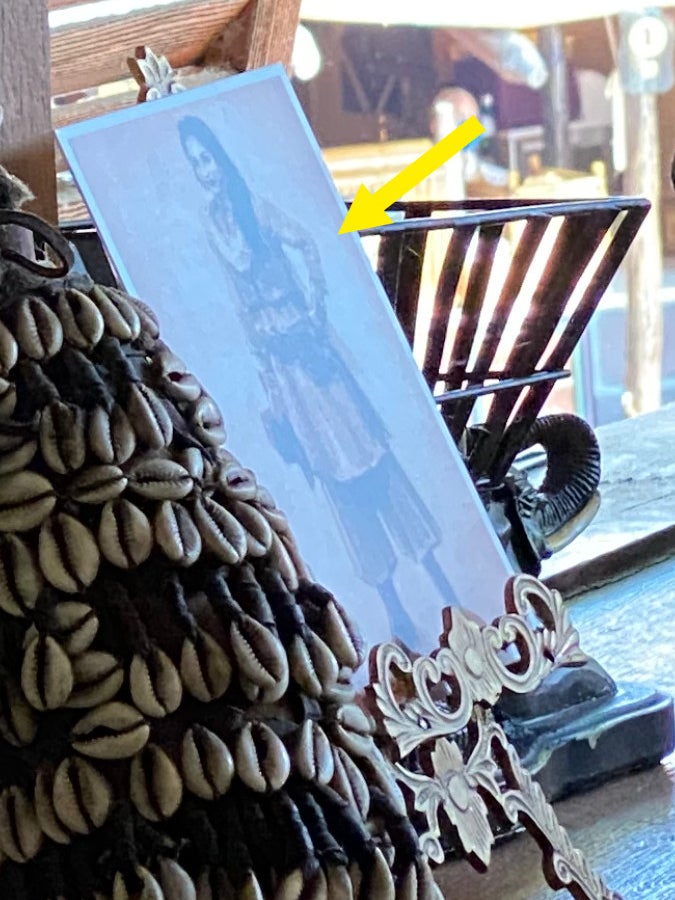 7.
Some of the other new characters who you WILL see on the ride include Alberta's friends (who are all members of Disney's Society of Explorers and Adventurers), like Rosa Soto Dominguez, a renowned artist from Mexico...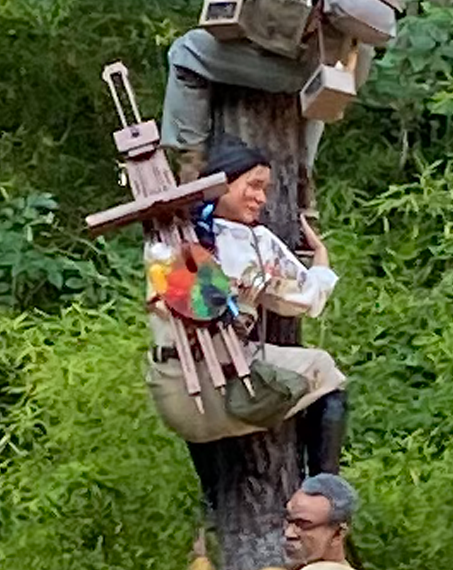 8.
...Dr. Leonard Moss, a botanist from Nova Scotia...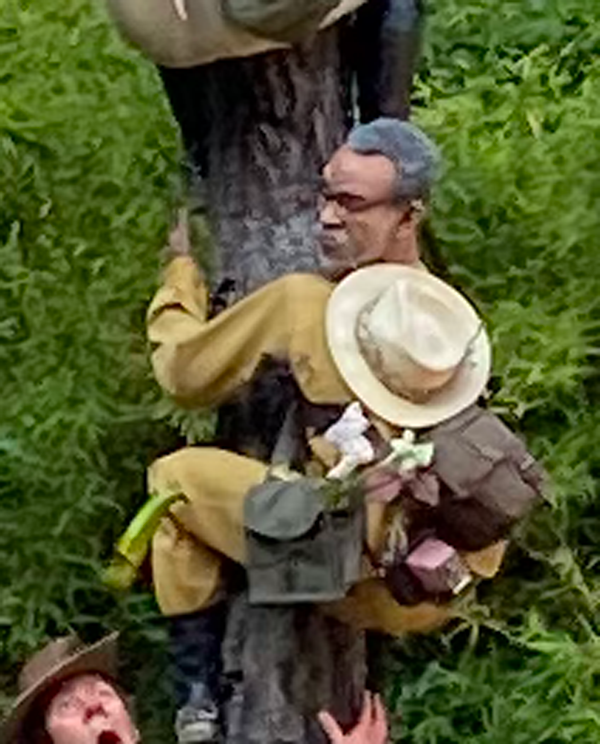 9.
...Dr. Kon Chunosuke, an entomologist from Japan...
10.
...Alberta's cousin, Siobhan "Puffin" Murphy, an avid bird watcher...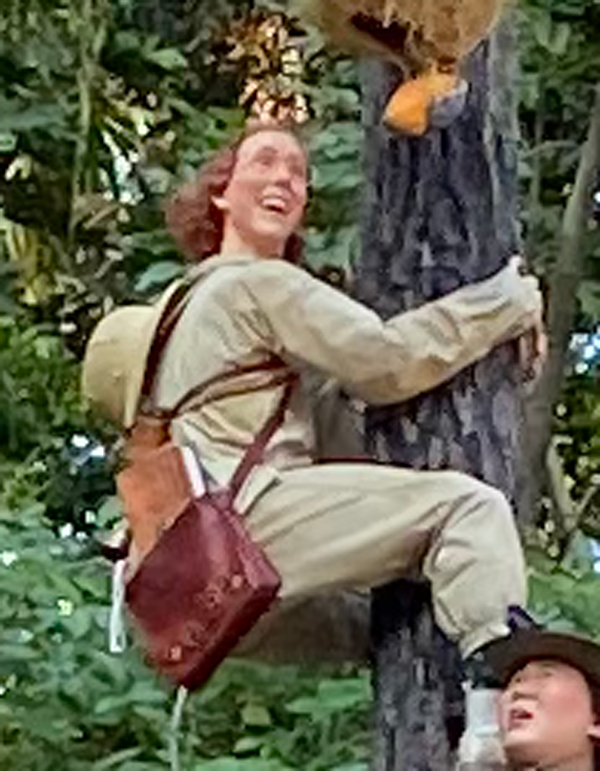 11.
...and Skipper Felix, who is "known throughout the navigation company as the new guy."
12.
And they make up one of the Jungle Cruise "VIP" parties whose ride ~goes astray~ and then leads them up a tree. This is one of the more majorly revamped parts of the ride, FYI.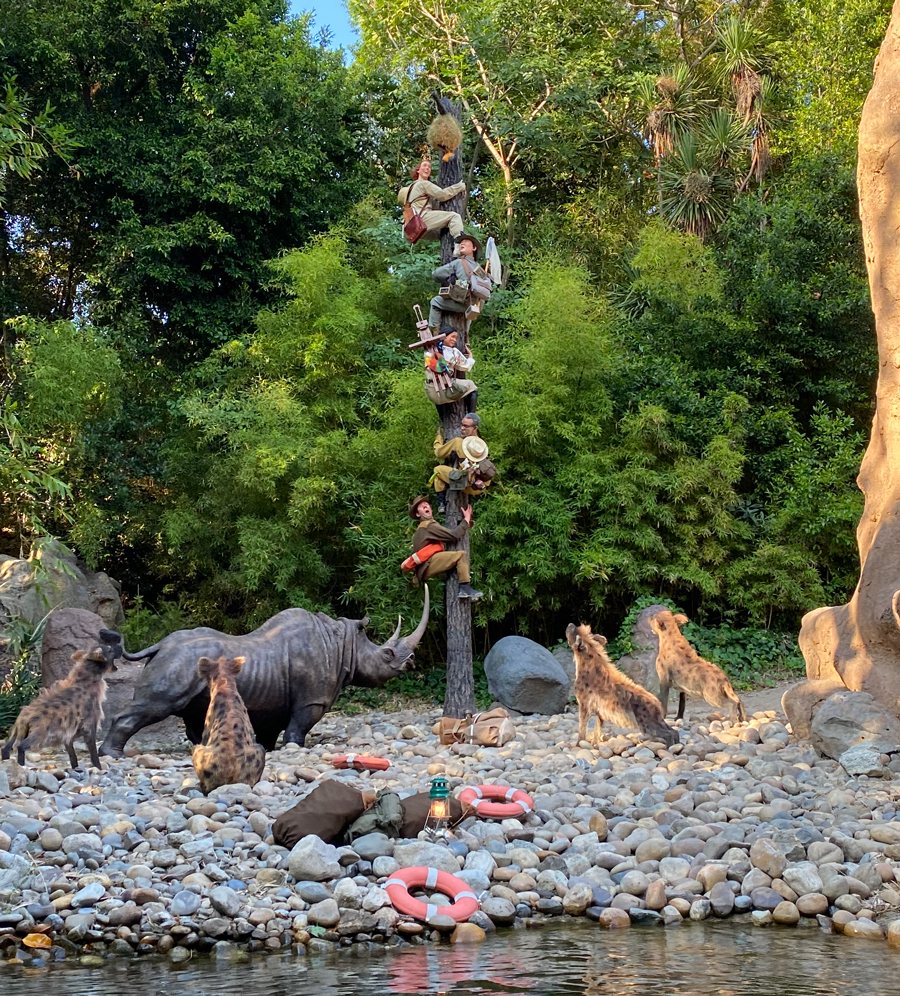 13.
You'll actually see some Easter eggs for these characters throughout the queue as well, like this placard and collection from Dr. Kon Chunosuke.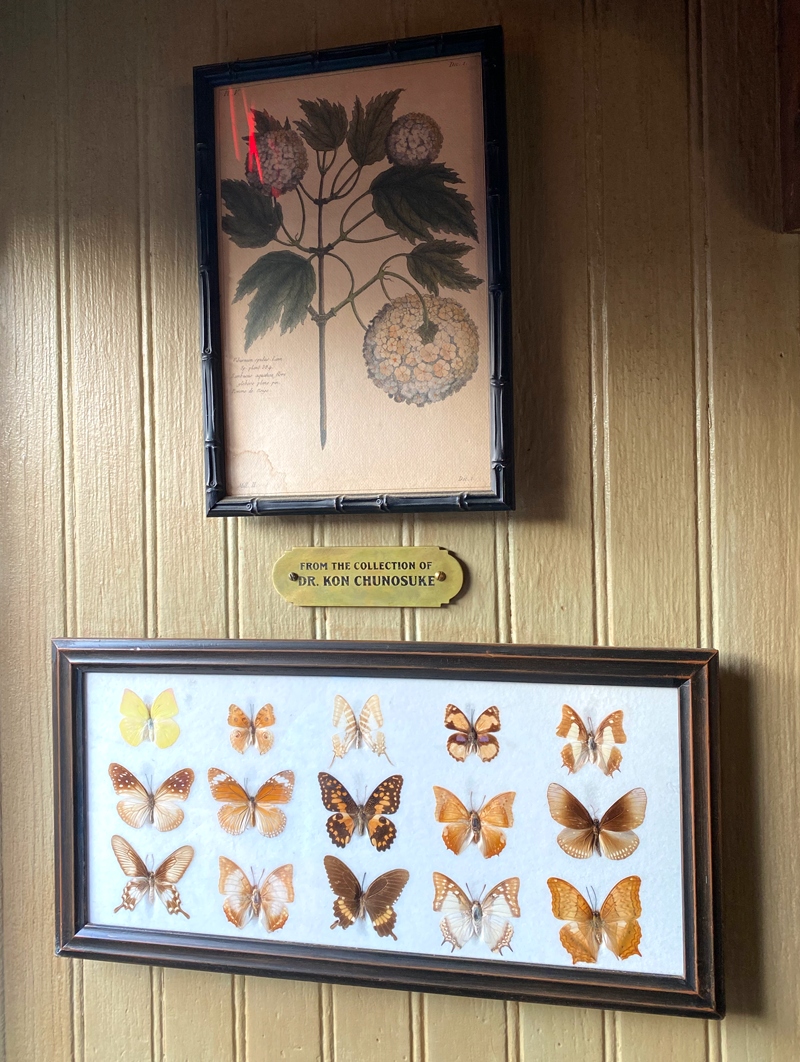 14.
And Rosa's art supplies in this corner near the beginning of the queue.
15.
You can see remnants of the group's belongings floating in the water, too. Like Rosa's paints...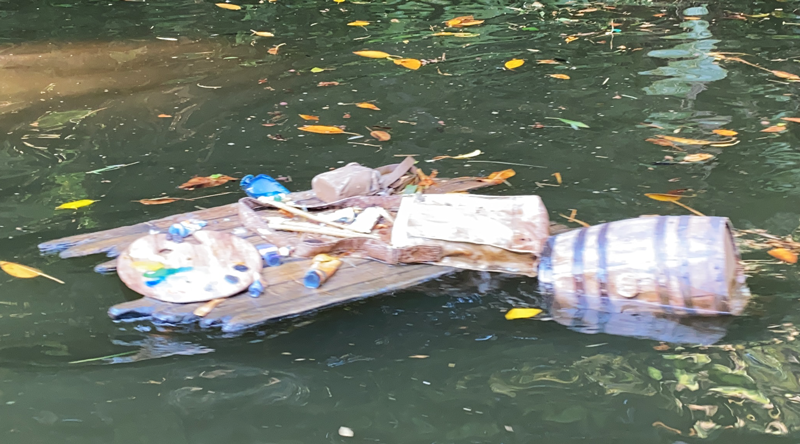 16.
...and Dr. Chunosuke's jarred bugs and Dr. Moss's plants floating on pieces of the boat.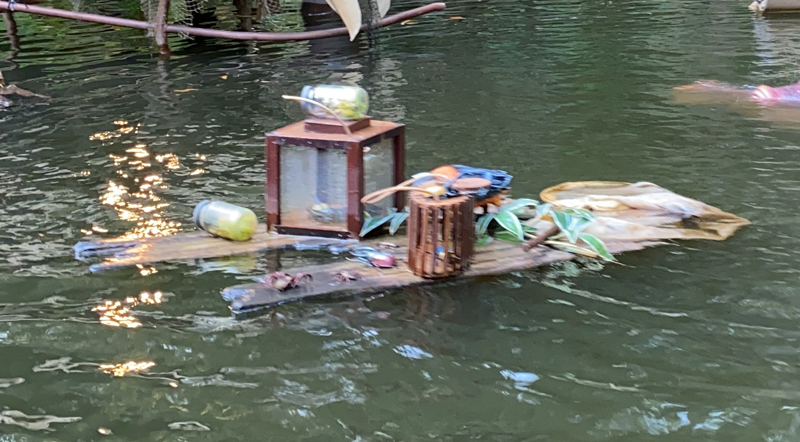 17.
And, eventually, you'll see their lost boat — now overrun by chimpanzees who have gotten into their things.
18.
You can spot a chimpanzee who is eating Dr. Moss's man-eating plant. (LOL, irony).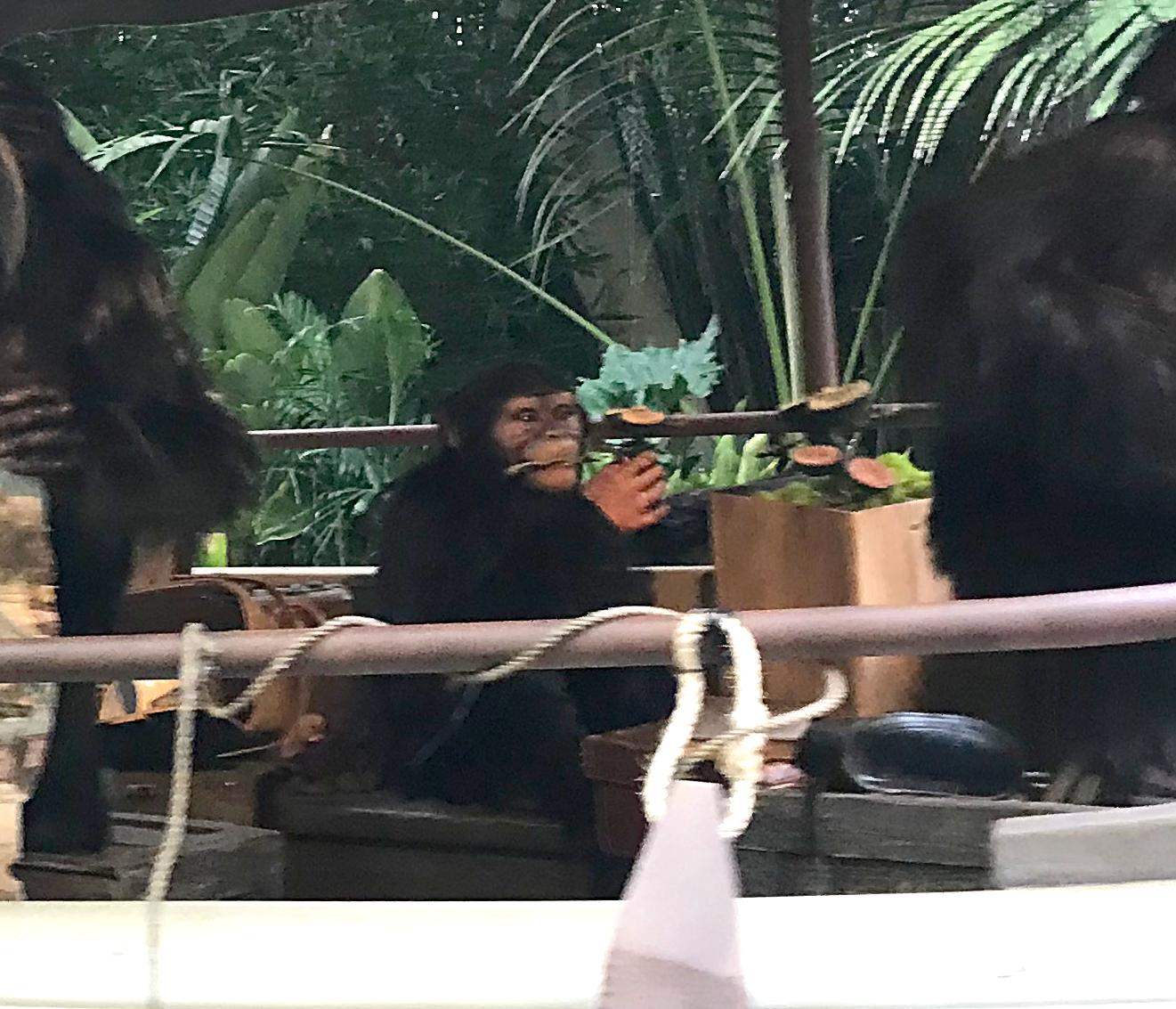 19.
As well as one using Rosa's paints to make a big old mess.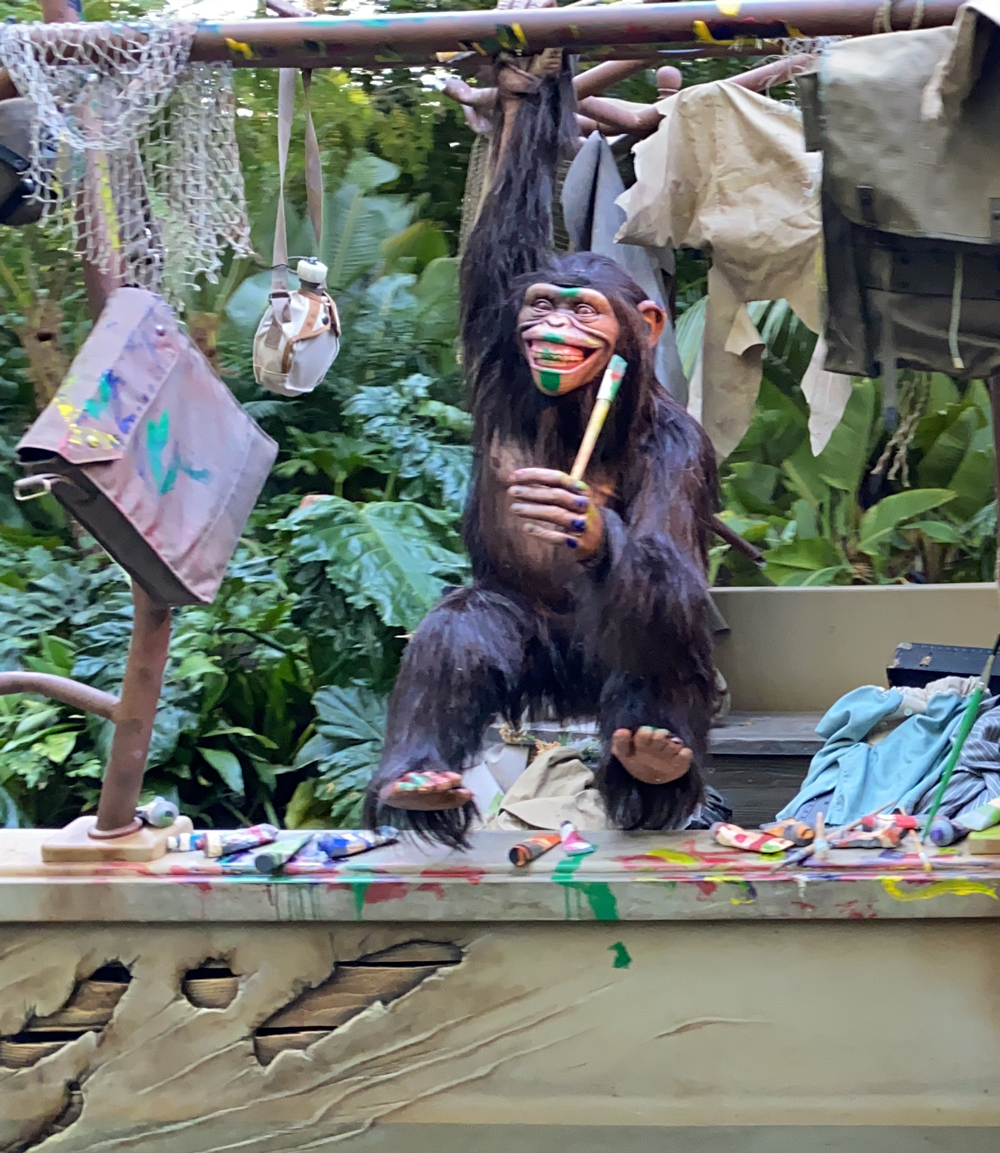 20.
And this one holding a map that is actually a map of the Jungle Cruise ride in Florida's Walt Disney World. (A little Disney Parks in-joke.)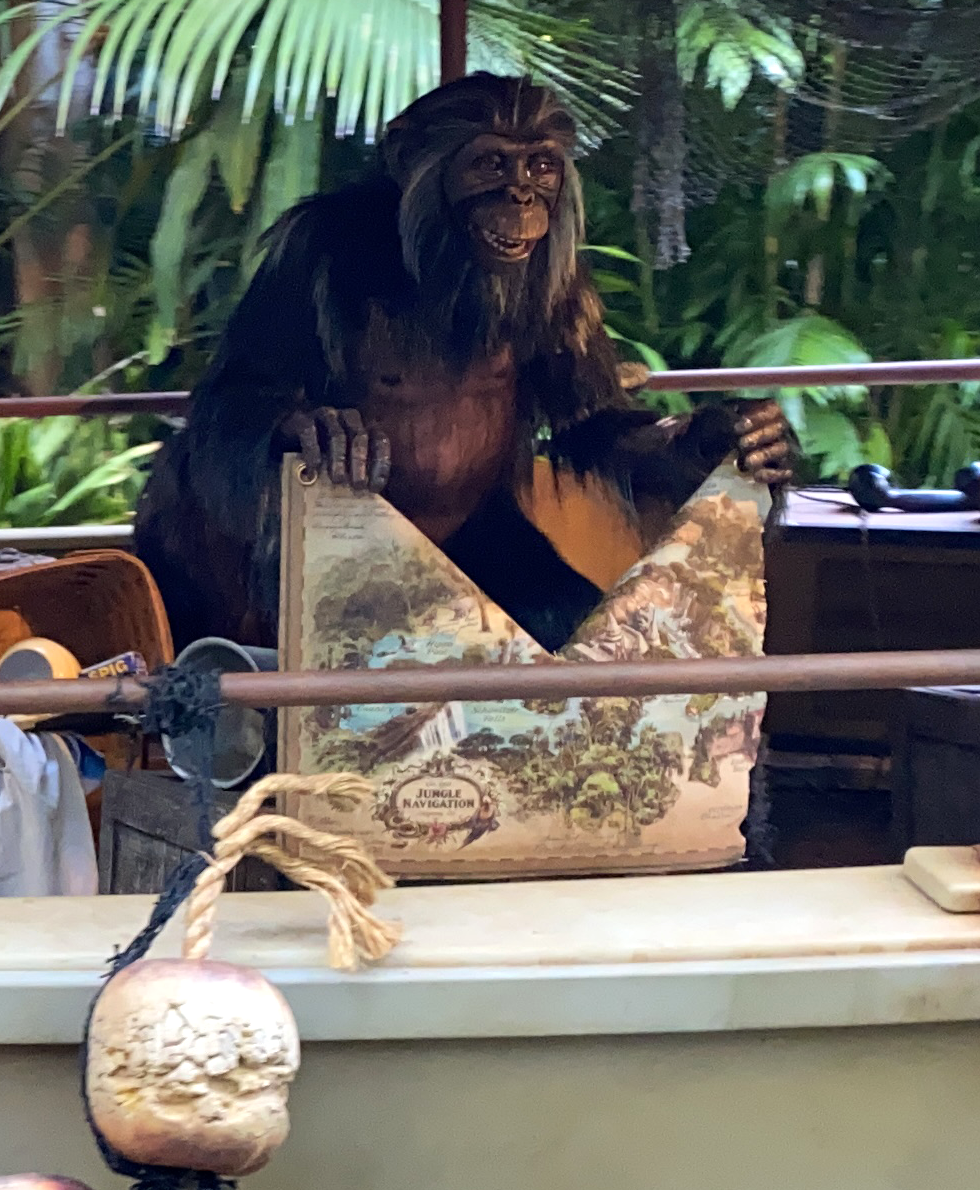 21.
Another new addition to the ride is the "butterfly" chimpanzees who've gotten into the entomologist's collection.
22.
And the chimpanzee looking through this magnifying glass here is meant to be a nod to the scene of the skeleton lying in the bed in the Pirates of the Caribbean ride.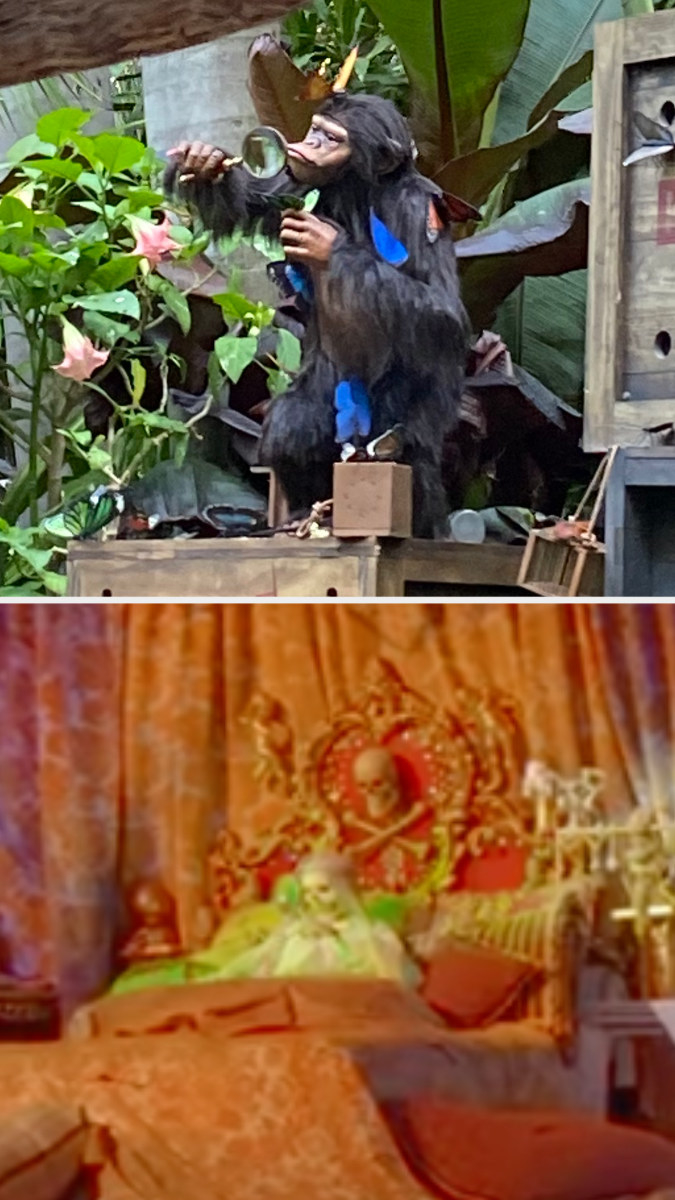 23.
Trader Sam technically still exists, but you won't see him now because he's "out collecting things" that he plans to sell you from the Jungle Cruise's lost and found, aka Trader Sam's Gift Shop.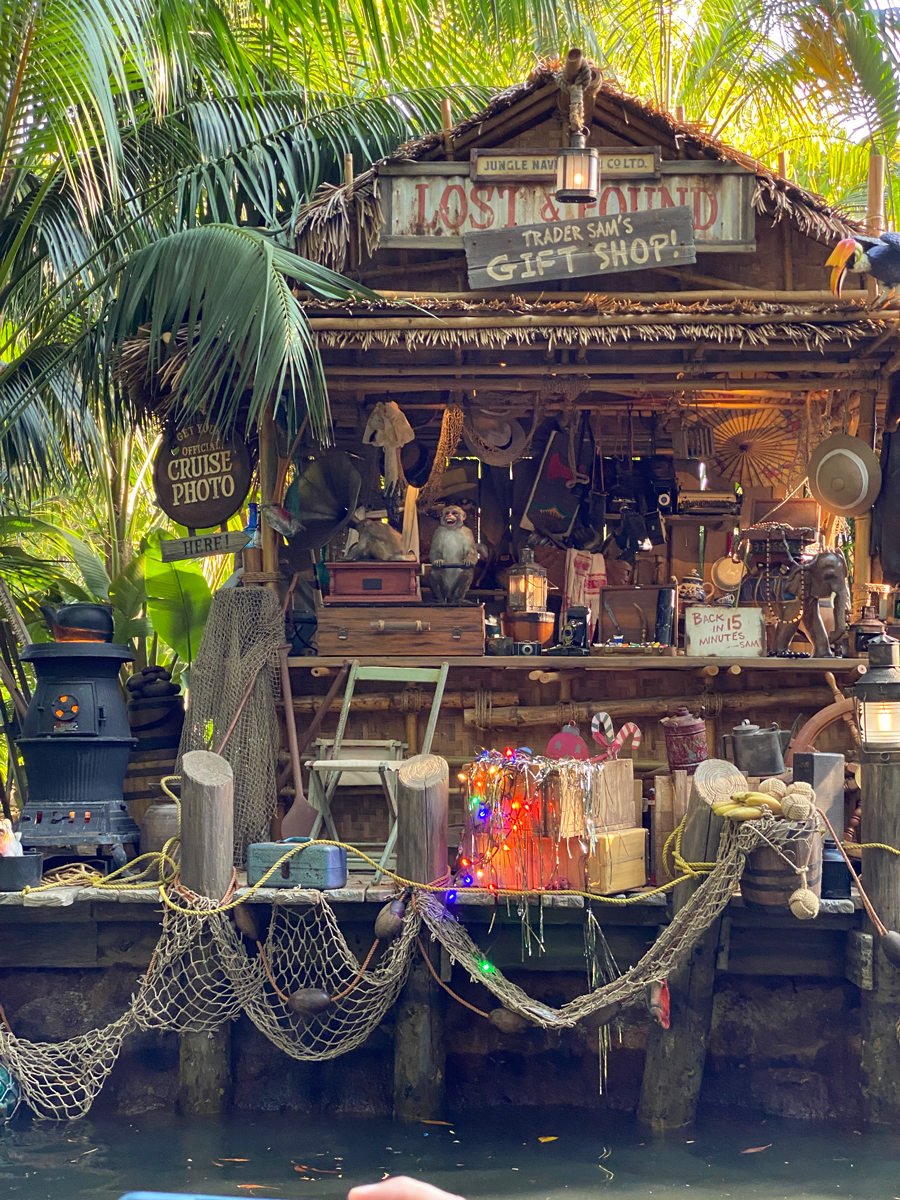 24.
You can see all kinds of ~touristy~ objects from over the years, like cameras, hats, and even Christmas decor (perhaps a nod to the seasonal "Jingle" Cruise) at his shop.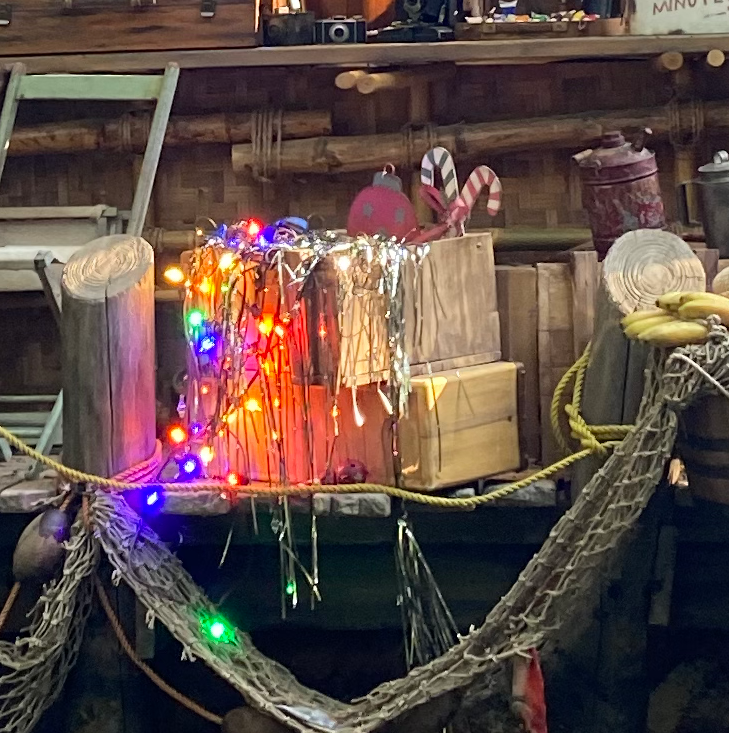 25.
And finally, there's now a monkey taking your picture at the end of your tour. This is meant to be a kind of meta display saying it's the animals that "get the last laugh."
To enjoy the new adventure (and humor!), book your tickets for Disneyland Park now. Jungle Cruise officially reopens on July 16!