Ladies and gentlemen, I need you to take a quick break from whatever you're doing and appreciate the brilliance that is Thandie Newton and her Cannes dress — because not only is this dress beautiful (OBVIOUSLY), but it's also a tribute to all the iconic black characters that have appeared in Star Wars.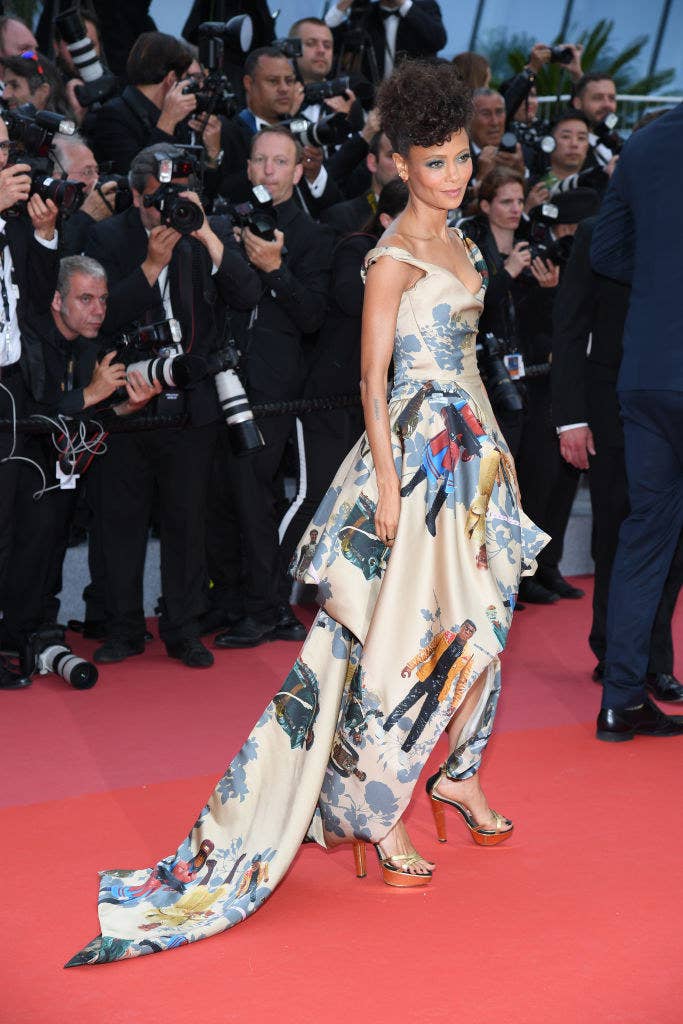 A closer look at some of the details for those who need it (which is literally all of us):
There's Captain Panaka, played by Hugh Quarshie in Episode I – The Phantom Menace: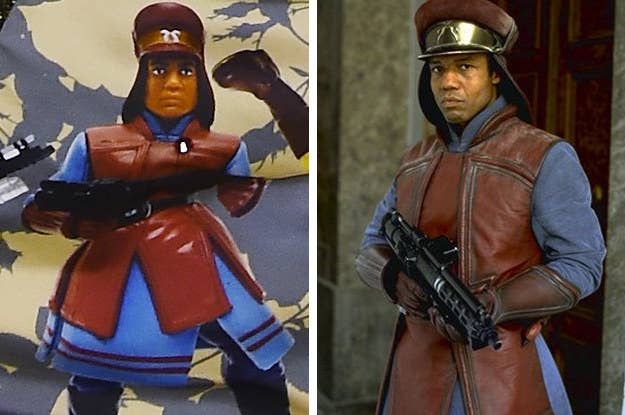 Mace Windu, played by Samuel L. Jackson in Episodes I, II, and III: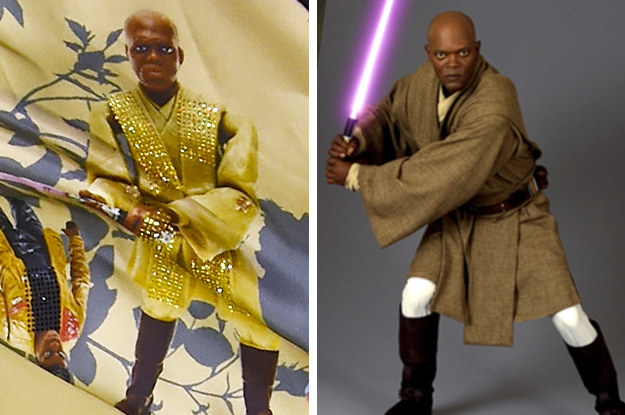 Finn, played by John Boyega in The Force Awakens and The Last Jedi:
And Saw Gerrera, played by Forest Whitaker in Rogue One: A Star Wars Story.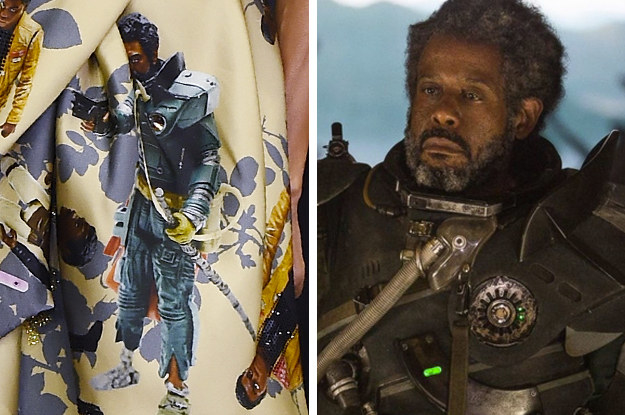 Newton, as you may or may not know, will portray the Star Wars franchise's very first black female lead, Val, in the upcoming Solo: A Star Wars Story film.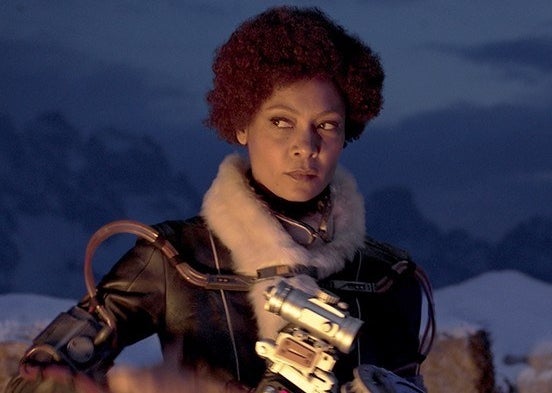 According to Erin Walsh, Newton's stylist, it was the Star Wars star's "brilliant idea to make a dress covered in a print with photos of iconic black Star Wars characters!"
And Vogue reports that the dress was made by iconic designer Vivienne Westwood and features "the latest in sustainable technology," too.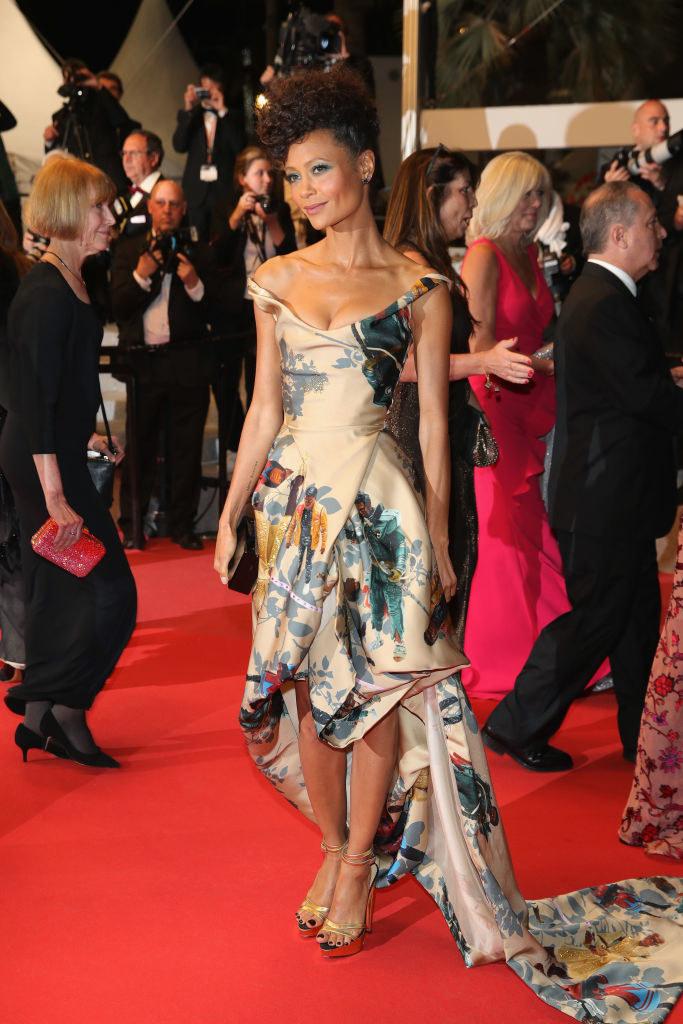 Siiiiiiiiigh. Galactic icon!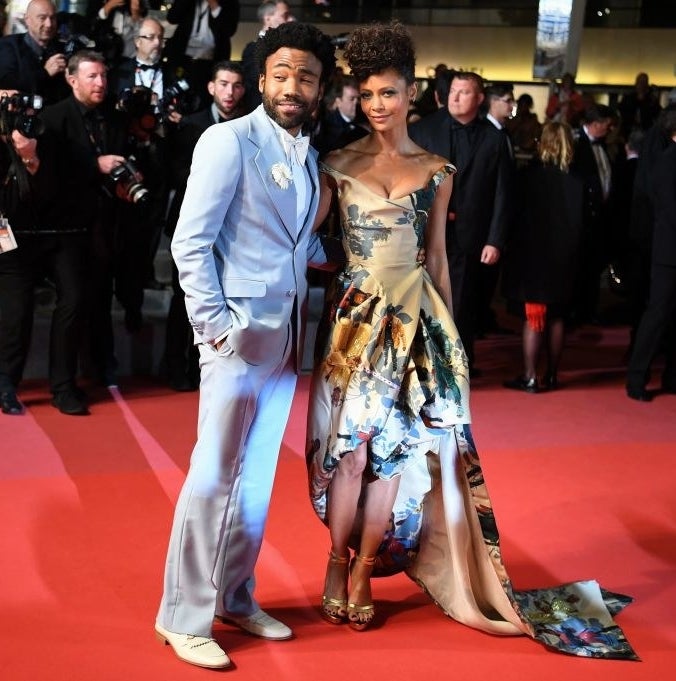 Get your tickets for Solo: A Star Wars Story from Fandango.